Stress is one of the most common traits of this modern-day world. While surviving the cutting-edge competition, most of us undergo through stress. Let it be studies, career, relations or any other aspect of life, every one of us experience stress in some or other point of life. Taking the mental health and wellness seriously is what is required from the youth.
Joy Undiluted: The Mental Health And Wellness App
Joy Undiluted is a mental health & wellness company that is promoting healthier and happier practices for people of all ages and diverse culture through their directory service, website and mobile app. They promote rich culture to stay happier and joyful in life through article sharing, connective platforms, community building, video streaming and other efforts. Joy Undiluted is building safe-space for learning, sharing and growing from wherever users are at on their professional and personal journey.
The application is currently available for Android and iOS platforms. It is really making hard efforts to raise the joy quotient of the world through various practices. Let us explore the Android version of this app in depth.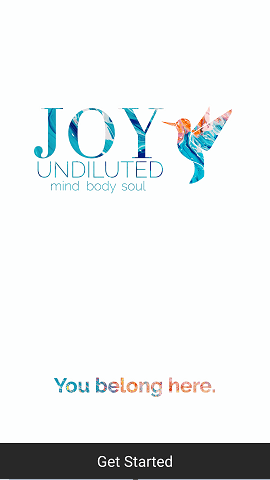 The App Setup
Go to Google PlayStore to download and install the app on your Android device. Once you open the app on your Android smartphone, you will be asked to go through the terms and conditions and give your consent. You first need to sign up for the application. Enter you email id and password to join the community of like-minded people who are sharing joy of their life with you.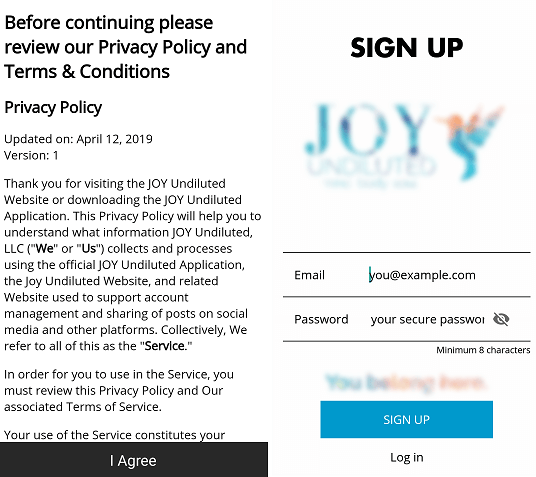 After signing up, fill in your profile details and change your profile photo if you wish to do so. Once you are done, tap on 'Done' option.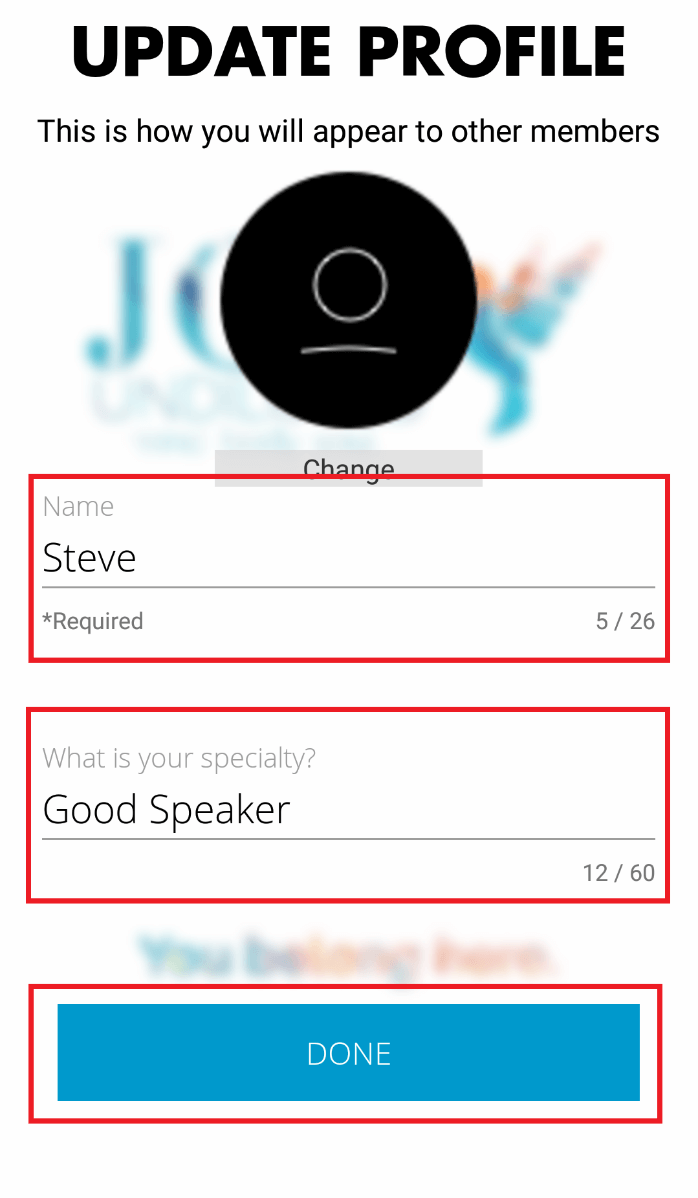 You can now see the home screen with posts from the members of this community. You can like the posts, comment on these posts, share them on your profile and also get inspiration from them. Gazing through inspiring and motivating posts by others will always keep you up and motivated.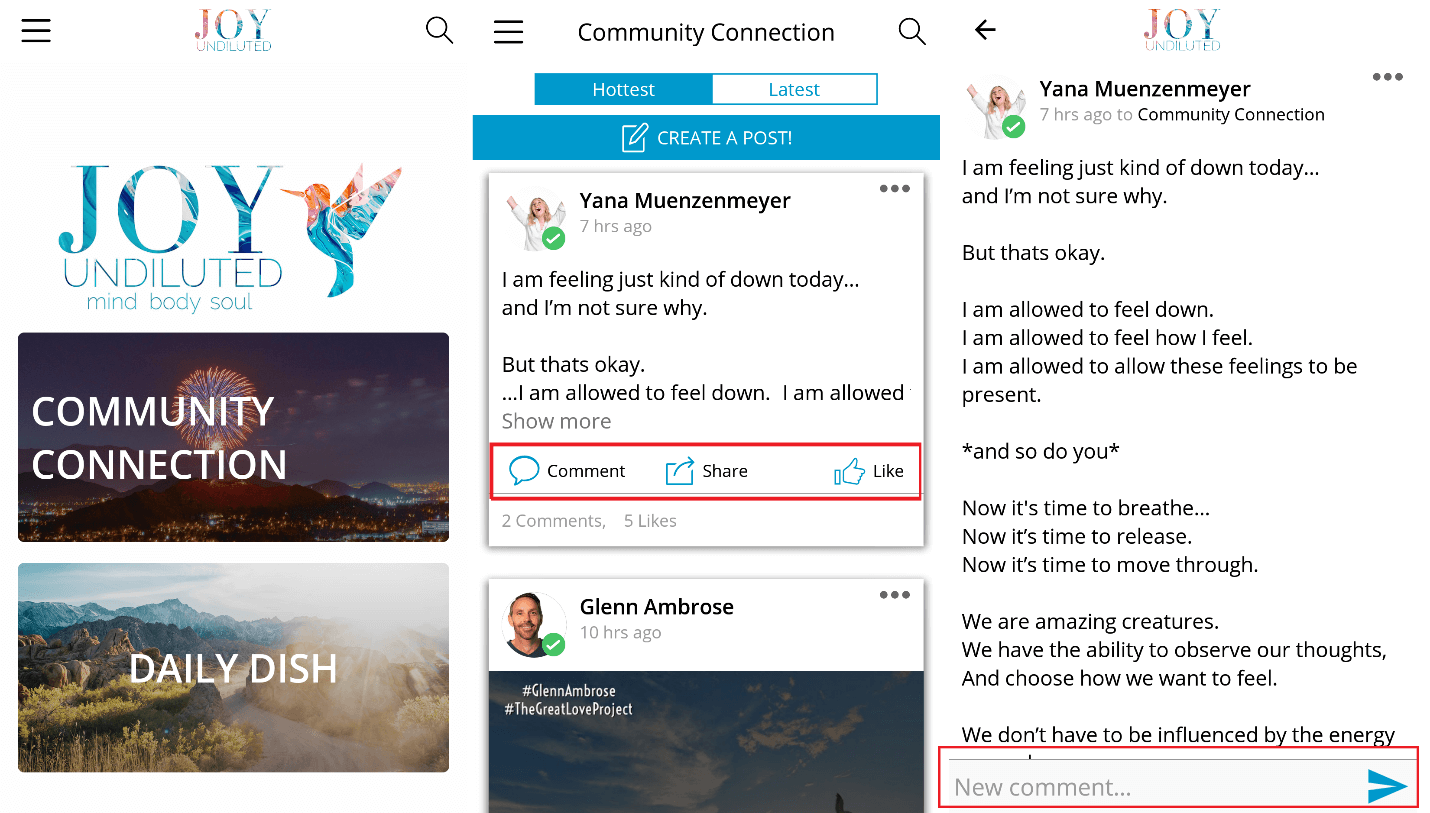 If you don't like any post, you can tap on 'Report post' to inform the officials about it. You can even mute the notifications from any of the community member. You can even check the 'Hottest' and 'Latest' posts from community members. Moreover, you can create your own post and share it with other members of community. Once you are done writing, tap on 'Post' to share it with the community members.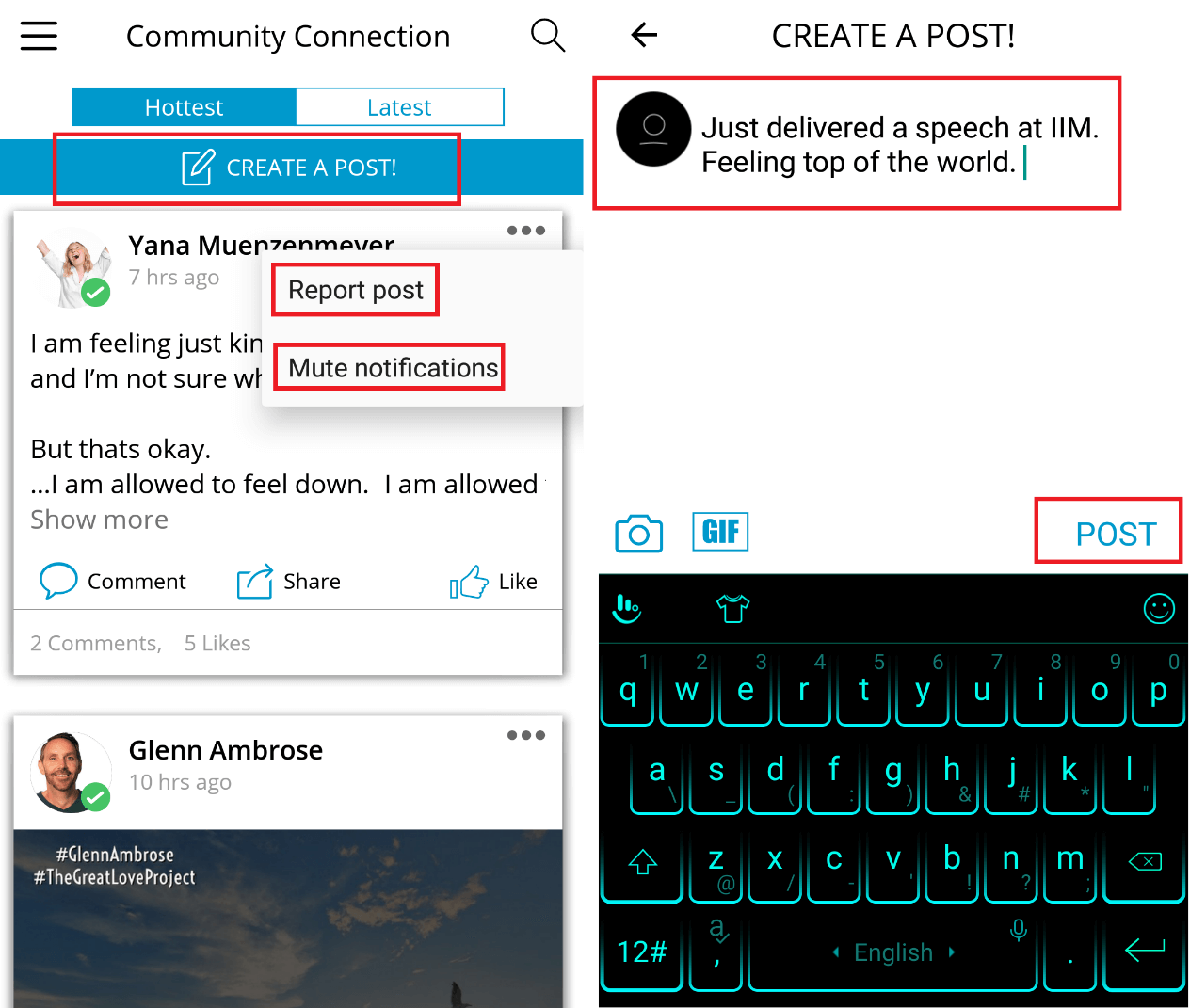 You can search posts by hashtags by just tapping on the 'Search' icon above.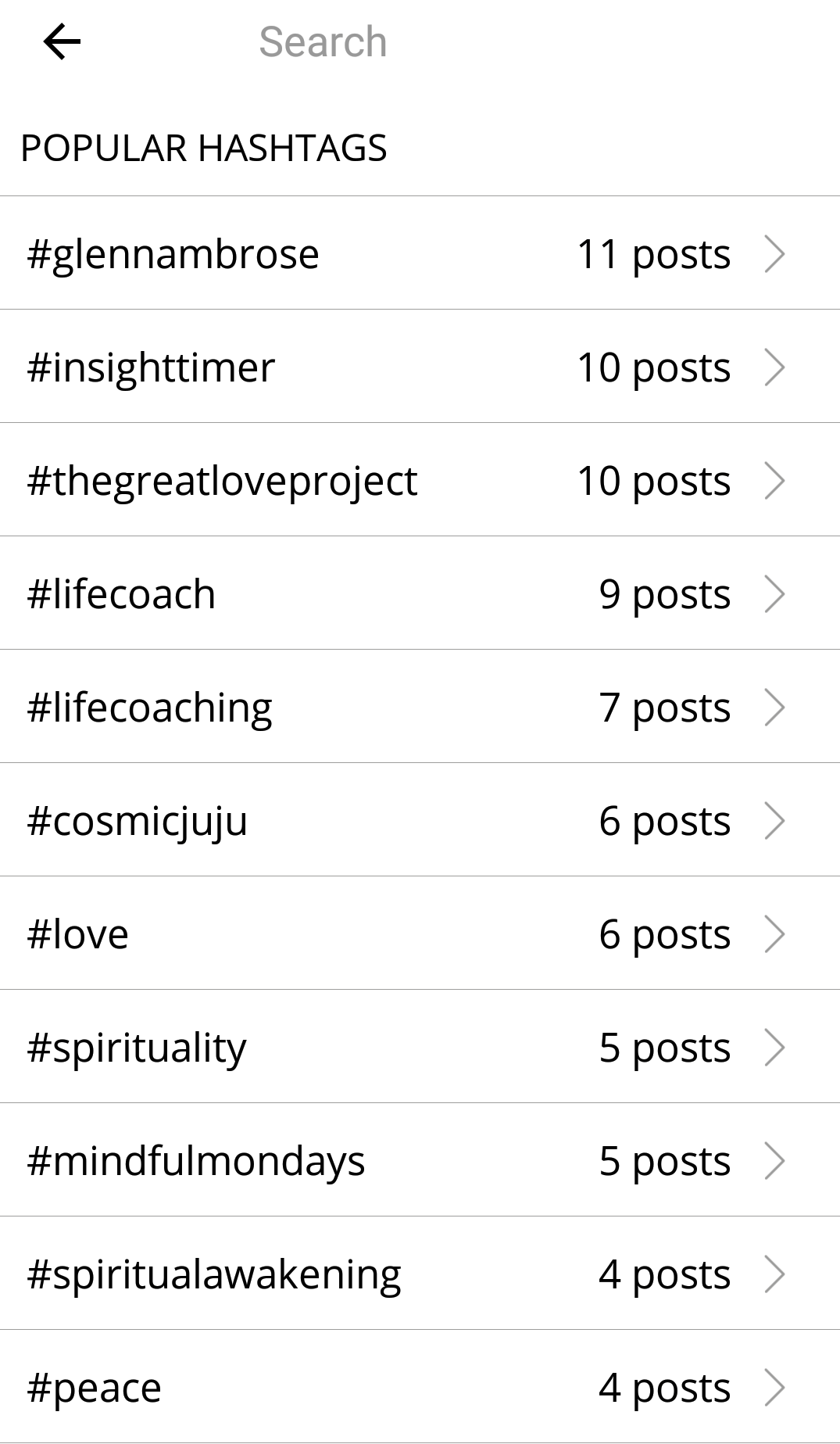 Not only this, you can even make your new friends in this community or can search for your friends. You can even receive friend requests and send them as well. Chatting or replying to messages that you have received is also one of the prominent features of this application. Not only it will keep you enthusiastic, but it will also help you finding in a real-life coach who can change the perspective of life for you and will teach you to live a happy stress-free life.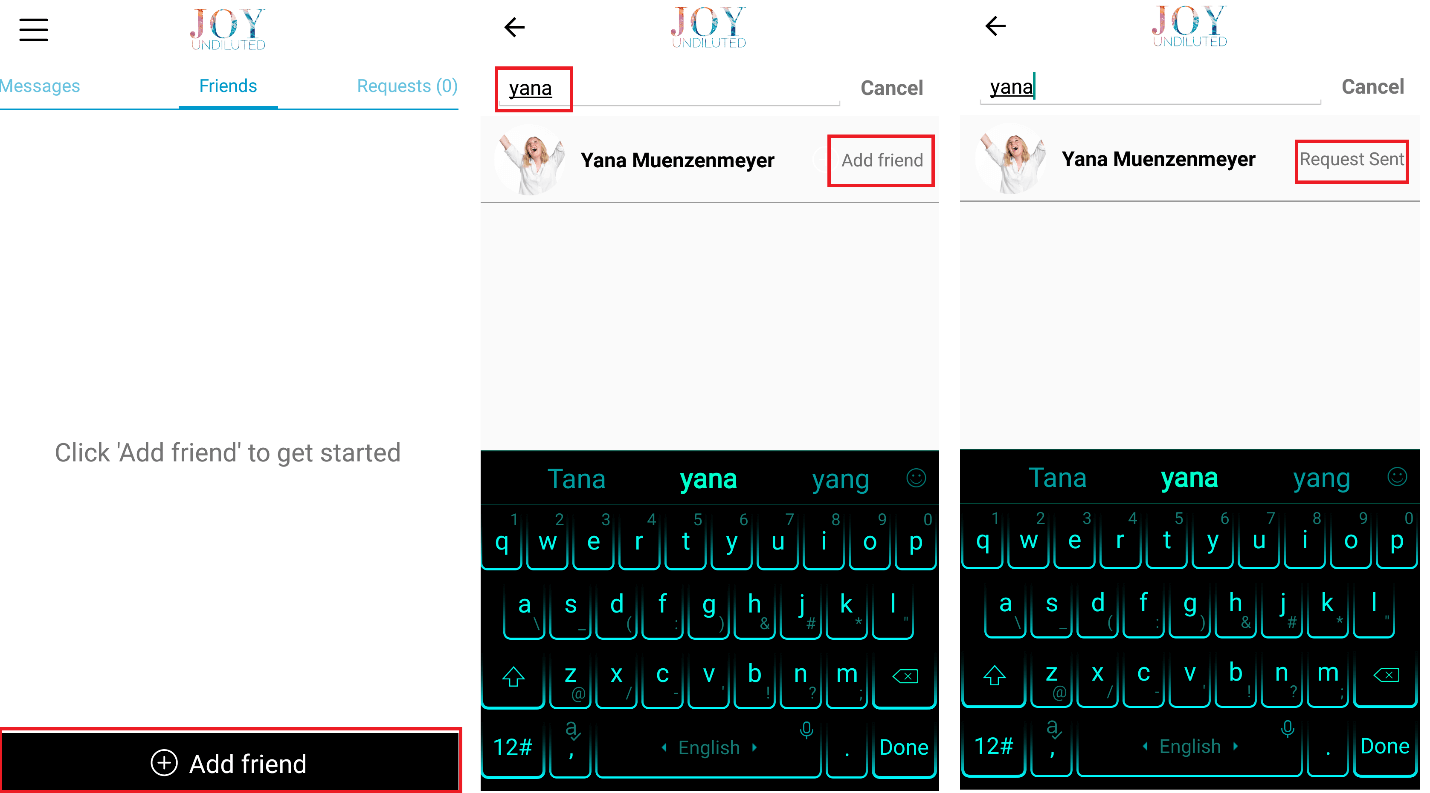 Apart from all this, Joy Undiluted also informs you about the events that are happening nearby you or have happened in the past. You can join the upcoming events as per your availability.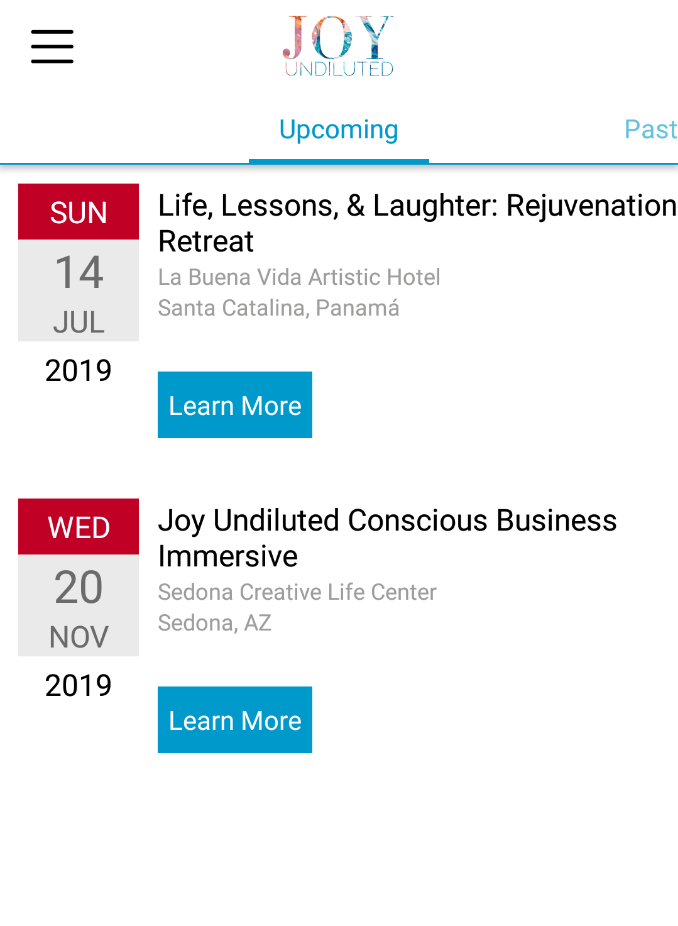 An enthusiastic reader can also find some interesting and refreshing blogs on this app. One can click on 'Blog' section and read through the blogs directly from the app interface.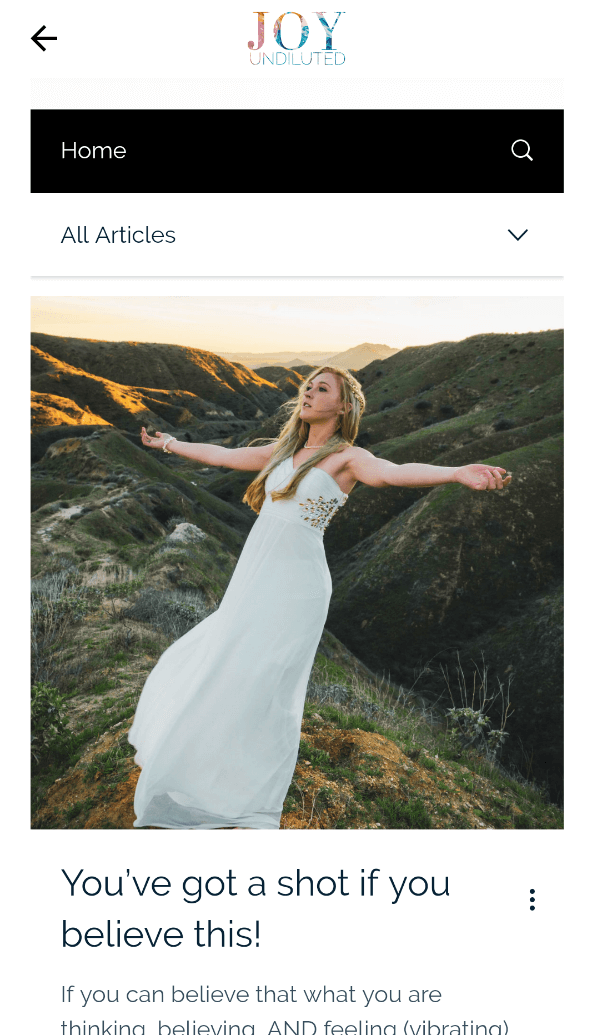 The FAQs section will answer most of your queries. If you have some other queries apart from the ones listed in the FAQ section, you can send an email to them asking for the answers. The team is pretty responsive to the emails and will revert at earliest.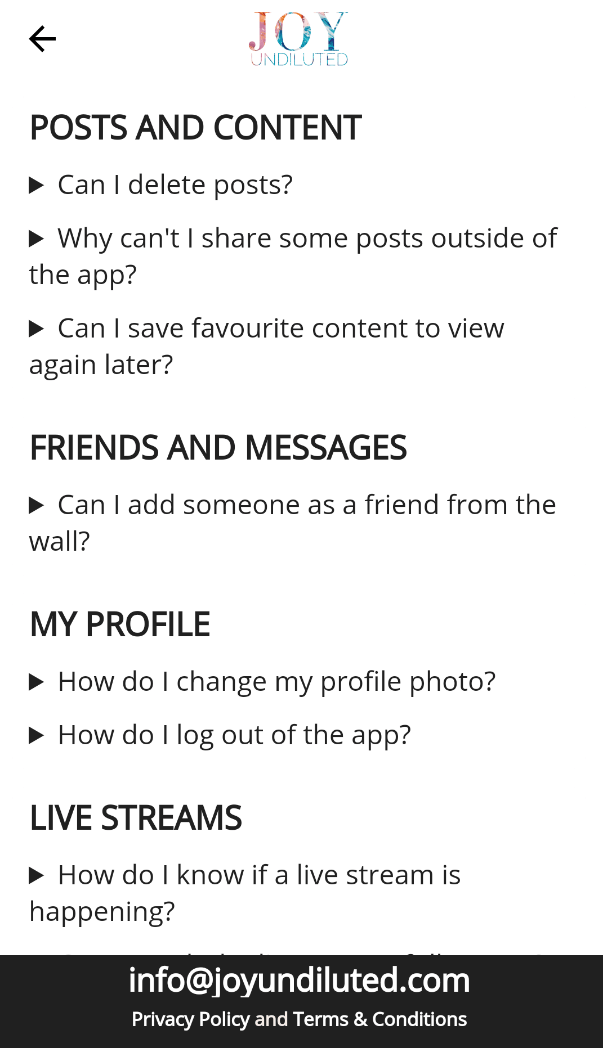 The Bottom Line
Joy Undiluted is one of the best applications of its kind. It is hard to find an application like this which can keep people happy and engaged. Using this app, people can find ways to be happy and get rid of stress. They can motivate themselves and take inspiration from other community members. If you really wish to boost your mental health and improve the way of living, it is a must install application for you.