Windows is undoubtedly the most popular computer operating system with millions of its users worldwide. However, there comes a time when a Windows 11 PC needs to see a technician as many people don't know about how to fix their underperforming PC systems.
If you have switched to a new Windows PC i.e. Windows 11 and looking for a way to fix such common performance problems on a Windows 11 PC, then here's the list of the 9 Best Free Windows 11 Repair Tools for you. The following list will help you fix the most common problems on your PC.
Before we jump onto the list, you need to know what the Windows 11 Repair tool does for your PC.
What is a Windows Repair Tool For PC, Laptop, Surface Pro?
Windows Repair tool is a quick way to detect and fix the most common Windows PC-related issues. It is impossible for the users to detect software-related issues and for that reason, most users search for a reliable Windows repair tool.
Since there are numerous software available in the market, you can choose from the below-given list for your Windows 11 system. The same software can be used on a previous Windows version also. If you use Windows 10, etc., you can still use this software to detect and fix issues.
9 Best Free Windows 11 Repair Tools Or Apps For PC, Laptop, Surface Pro
1. FixWin 11 Windows Repair Tool
FixWin 11 is the top-rated free Windows 11 repair tool designed for Windows 11 and Windows 10 PC users. The software serves as a user-friendly interface with quick fixes for plenty of Windows 11-related issues.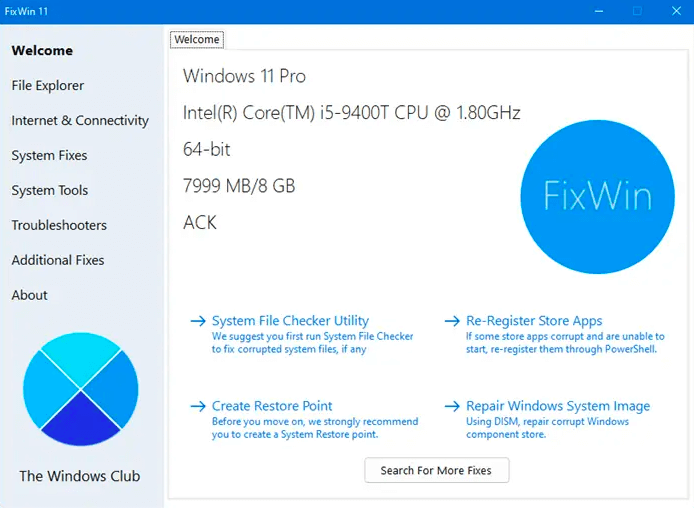 The tool was first launched for Windows 10 users only. However, after the successful release of its successor Windows 11, the developers have redesigned the software which now supports the latest Windows 11 OS.
Pros:
Freeware tool for all Windows users
Compatible with Windows 11 and Windows 10 PC systems
Quick fixes of hundreds of Windows-related problems
Restores sticky notes
Easy-to-navigate functions
Cons:
The software takes some time to detect and fix issues, unlike other premium software.
Visit FixWin 11 Website
2. Advanced System Care
Advanced System Care is an overall winner in this category. It is developed by IObit which is the most trusted name in the web world. The tool is there to clear unwanted files and cleans up your entire system for smooth performance. It is there to improve your productivity and also fixes the most common performance-related issues from a Windows PC.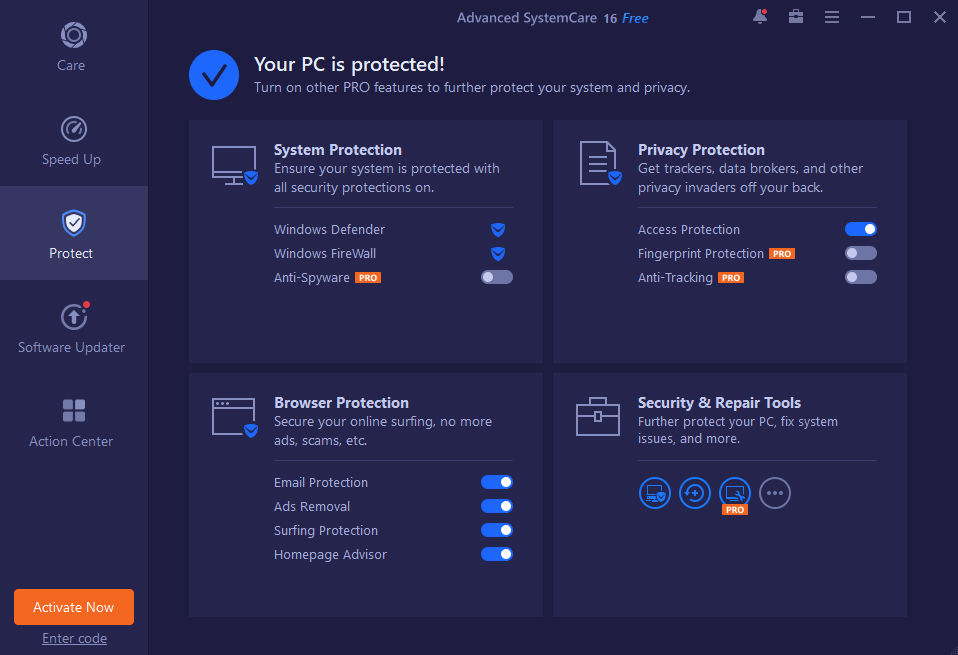 Pros:
Automatic detection of issues and quickly fixing them
Automatic scan
Built-in browser optimizer to improve internet speed
Clean up junk files and clear clutters from the PC
Improves your PC's speed
Cons:
The software stops working sometimes. You have to relaunch it for it to work and fix the issues due to bugs in the PC.
Visit Advanced System Care Website [ https://purchase.iobit.com/aff/en/asc/2017asc10general/index.php? ]
3. AVG PC Tuneup for Windows 11
AVG PC Tuneup is yet another top-rated Windows PC repair tool designed for all Windows PC users. The best thing about this tool is it also works well on Windows 11 systems. If you are searching for a basic repair tool for your Windows PC, then AVG PC Tuneup is the right choice for you.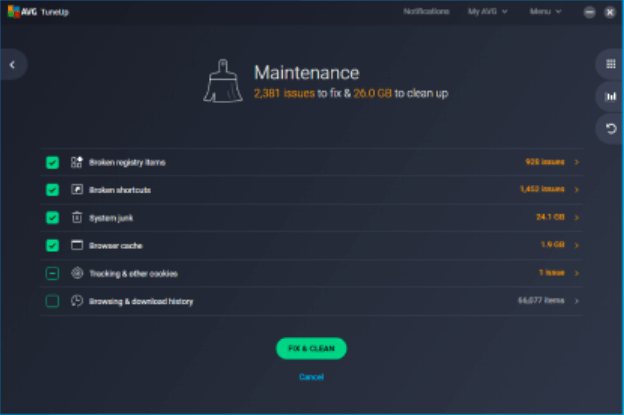 Pros:
Performs deep PC scanning
Clean out junk for more storage space
Improves your PC's speed
Updates PC programs automatically
Prevents your system from crashing
Cons:
The free version has limitations; however, it is good enough to manage the basic repairing tasks of a PC.
Visit AVG PC Tuneup Website
4. Windows Repair by Tweaking
Windows Repair by Tweaking is a professional Windows repair tool designed for all types of PC users. The tool is compatible with Windows' latest operating system i.e. Windows 11.
It's not just a repair tool but a multi-utility tool pack with plenty of advanced features. It can protect your system from malware, can fix common PC problems, can resolve performance issues, and more.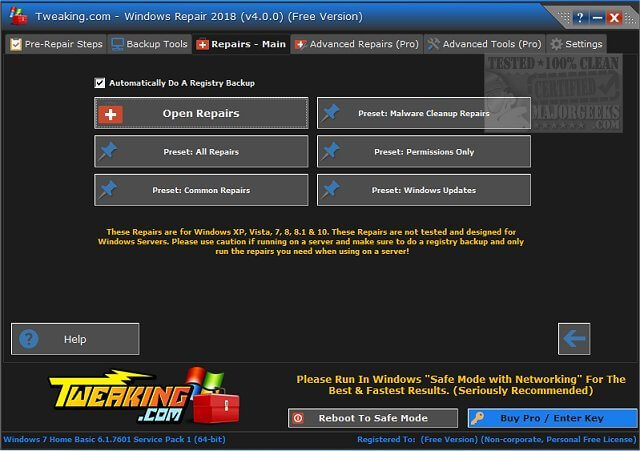 Pros:
Built-in scanner to detect and fix common PC problems
Performance enhancer
Windows drive cleaner with a memory drive cleaner
Quick link menu
Run speed tweaks once your PC is repaired
Cons:
Less customization for professional users.
Visit Windows Repair by Tweaking Website
5. Restoro PC Repair Tool
Restoro PC Repair Tool is one of the most recommended tools by professionals for those who work on the PC. The software's key feature is to clean up your PC's registry for smooth PC performance with improved speed. The software is designed to fix the most common errors on your PC.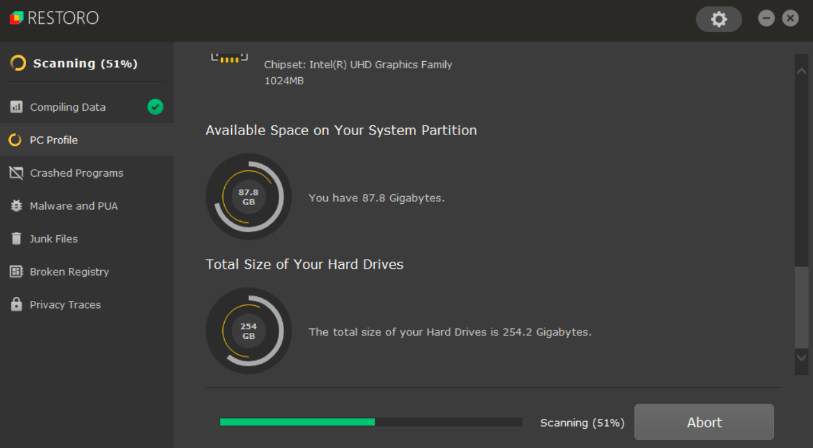 Pros:
Repairs damage made by viruses and malware
Can fix common PC errors
Provides convenient fixes to repair PC
Restore and repair DLL files
Real-time detection of problems
Built-in automatic disk cleaning
Cons:
Not available for Mac systems
Unable to repair third-party apps
Visit Restoro PC Repair Tool Website
6. Ashampoo WinOptimizer
Ashampoo WinOptimizer is an excellent program for Windows users to fix common PC issues. The software is used to clean up your PC and also gives other options to optimize your PC system. Moreover, the same device is used to enhance your PC performance by preventing viruses and malware attacks. It runs deep scanning to detect and fix problems automatically.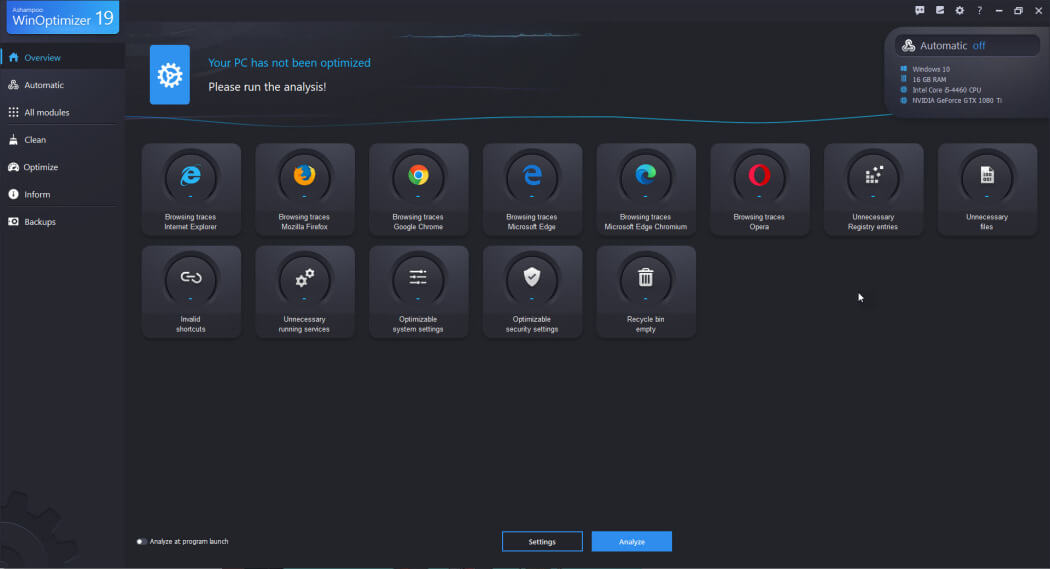 Pros:
Advanced PC repair tool
Works automatically for the detection of problems
Built-in privacy protection for securing your system
Quick junk file removal feature
The best PC cleanup options
Customized PC cleaning
Cons:
Interrupts other PC software while working to fix the issues.
Visit Ashampoo WinOptimizer Website
7. CCleaner for Windows 11
Every PC user knows about the CCleaner Software– the best PC repair tool that most PC users have been using to fix PC-related problems on their Windows PCs. The CCleaner is now available for Windows 11 PCs. The software analyzes your PC system, removes unwanted clutters, and fixes the most common problems quickly. It is the best PC repair tool if you need a basic repair tool for your Windows 11.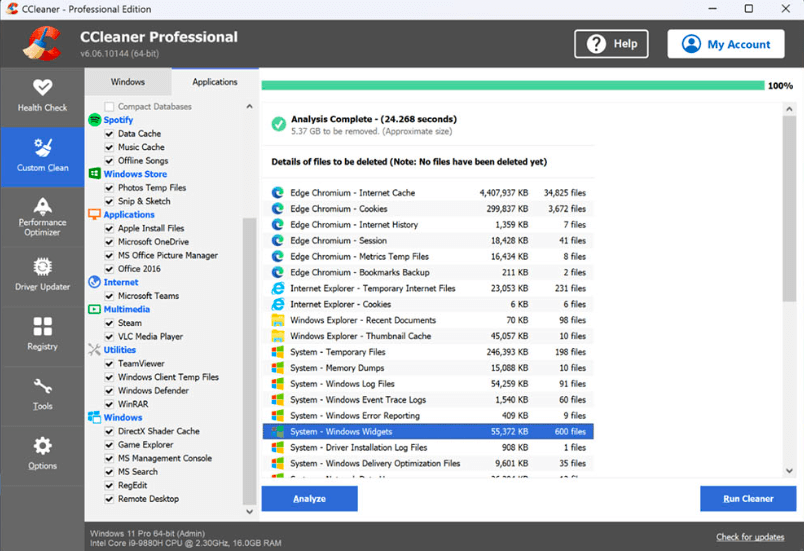 Pros:
Advanced PC repairing solution
Removes unwanted files, settings, and data
Detects problems with deep scanning and fix them
Improves internet surfing
Fixes security-related problems
Cons:
The free version comes with limitations. To improve its functionality, you must use its premium version.
Visit CCleaner Website
8. Outbyte PC Repair Tool
Outbyte PC Repair tool is a popular computer repair tool designed to fix several basic issues of the computer system. The popular software has been upgraded to its latest version which now supports Windows 11 PCs. Using this tool is super-easy, just launch it and click the scan button to scan and detect the problems.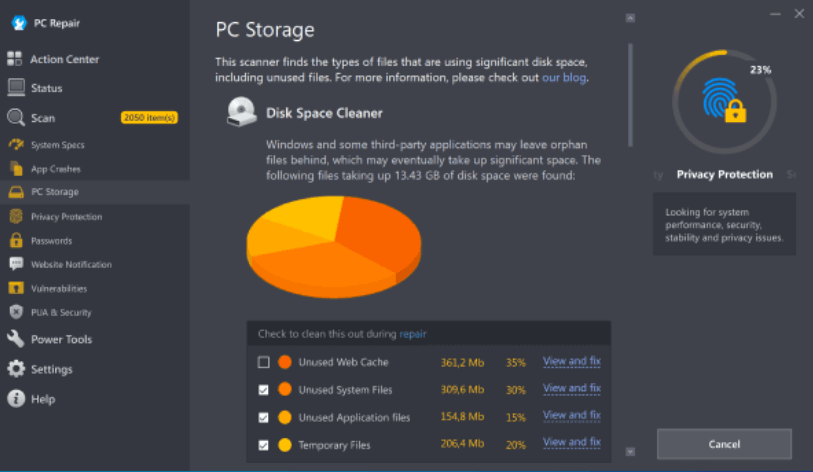 With the Outbyte PC repair tool, you can fix memory problems, duplicate files, security issues, performance issues, and driver-related issues. Outbyte also safeguards your PC's privacy and prevents viruses from damaging your PC's files.
Pros:
Built-in security safeguard
Automatic scans detect and fix many problems
Can fix internet-related problems
Fixes all system-related issues to improve performance
Compatible with Windows 11
Cons:
Interrupts with other PC software while working.
Visit Outbyte PC Repair Tool Website
9. Microsoft Fix It Tool
Microsoft Fix It is Microsoft's PC repair tool designed to fix the most common PC-related problems in your system. The freeware tool works well with Windows 11 PC and users can fix many issues just by using this software. It can fix audio problems, performance-related problems, and many other known problems to improve your PC's performance.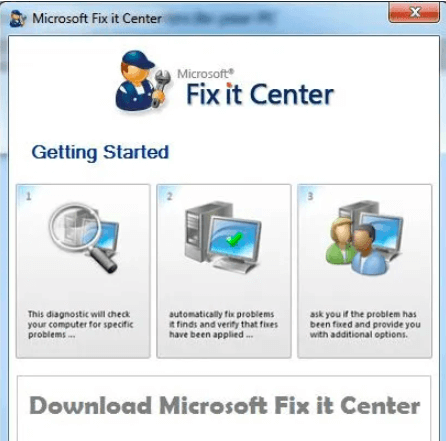 Pros:
Freeware tool
Compatible with Windows 11
Built-in tool for Windows users
Scans and detects most common Windows errors
Pops up latest Windows updates
Cons:
Limited functionality due to freeware built-in tool.
The software interrupts other apps while running which annoys users.
Visit Microsoft Fix It Website
FAQ On Best Windows 11 Repair Software Or App
We all get frustrated when our PC runs slower than usual. If your PC gets slower, or it crashes and freezes in between a task, then there's a problem with your system.
It is best to use one of the above-listed Free Windows 11 Repair tools to detect and fix all such problems that might cause slowing PC performance or system crashes and other common issues. Explore the list, and pick the best PC Repair Tool for your Windows 11 system now!