Printing machines require software communication for advanced operations and Windows already added the function long back. However, physical printers cannot provide advanced editing options for the document and that's where Microsoft solution fails. Fortunately, many reputed software companies came forward with printing solutions that fill the gap. In this list, we are going to take a look at five PDF Printer programs for Windows 10 PC.
Note: No software company developed a dedicated PDF Printer solution because it is an add-on in many Portable Document Format Readers and Editors. We may address the subject as "PDF Printer" but they are PDF Readers cum editors.
1. Foxit PDF Printer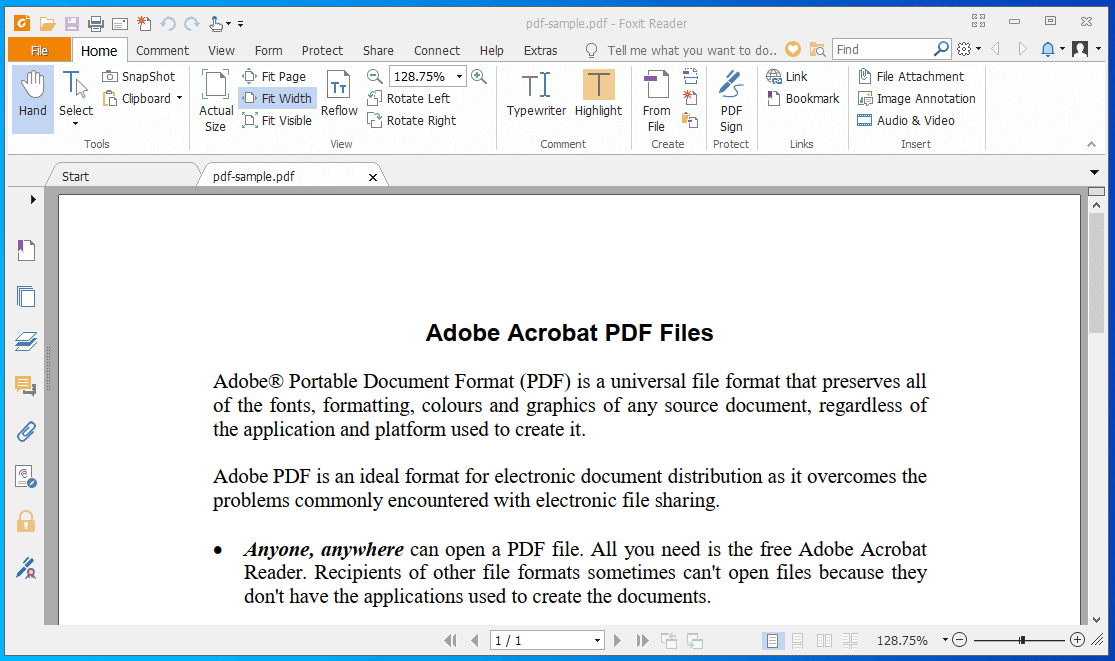 Foxit is an old player in the Portable Document Format solution game and they have pioneered the category over the years. The official developers converted the program into the lightweight solution and it has Viewing, Editing and Printing capabilities. You can integrate the program with popular cloud storage and ECMs and focus on important tasks. The inbuilt printing functions are compatible with cross-platform and are reliable for Windows consumers. Foxit does not cost a single penny for the PDF users to use, and no need to create an account for fully operational services.
2. Nitro PDF Printer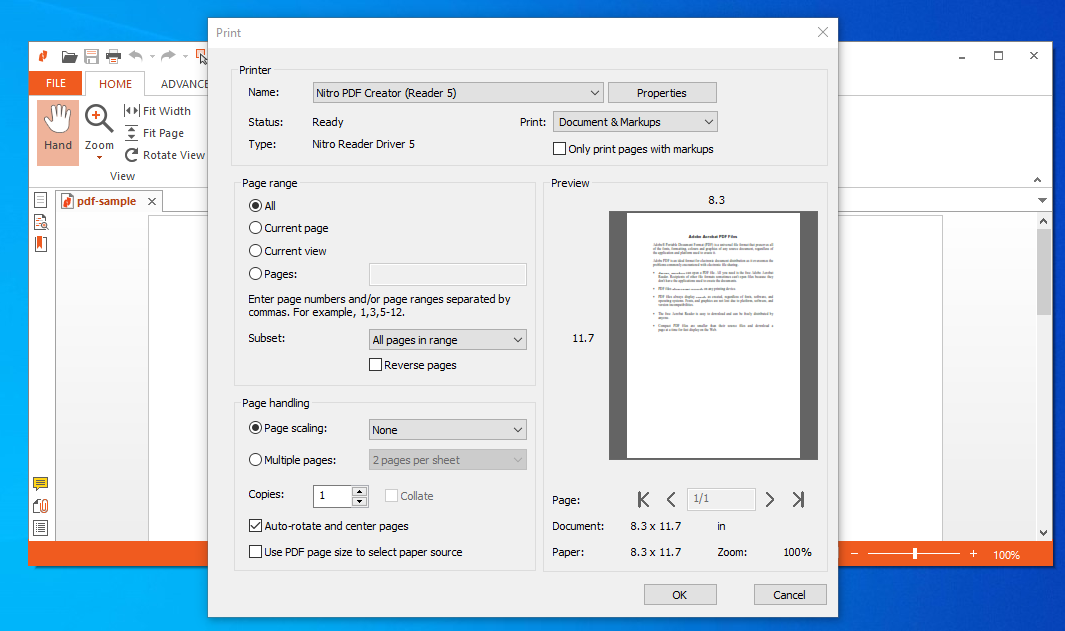 This software is packed with 300 file formats and recognizes universal compatible files. Many consider this solution an all-rounder because it is bundled with creation tools, editing options, printing functions, and more. The most reliable program makes document comparison and loading multiple documents easy for beginners. Create a new document using Nitro and it will be compatible with other similar solutions that include Adobe Acrobat.
3. Adobe Acrobat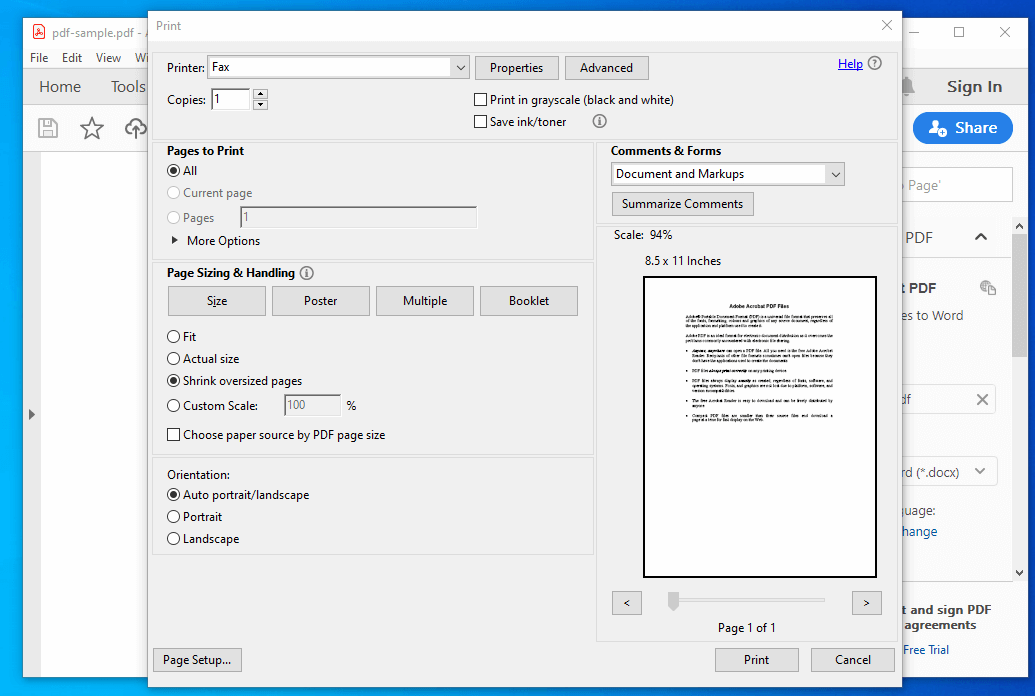 Adobe is a global software solutions company and they made Acrobat the primary choice for everyone. In Asia, Adobe Acrobat stands tall, and many Windows machine administrators don't even know that there are alternatives available in the market. Adobe bundled the package with everything that is needed to Create, Edit, and Print PDF documents. The advanced solution capable enough to encrypt the documents recognizes a wide range of file formats, and PDF printing features. Windows consumers have to purchase the premium license to access editing tools, but printing functions don't require the paid version.
4. Sumatra PDF Printer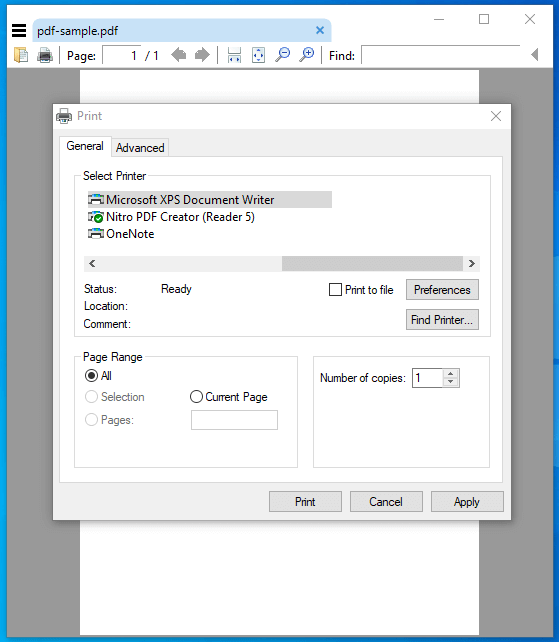 Sumatra is a community-driven project and eliminated unnecessary features for Windows administrators over the years. A beginner won't struggle to navigate through the options and functions because the user-interface crafted for quick navigation and a lesser number of options, to begin with. You might end up having thoughts that Sumatra lacks features, and that's true and the developers don't want to add unnecessary editing features. On the website homepage, you can access a comprehensive guide for instructions and gain knowledge of the product. Overall, the free-to-use solution offers Creation, Editing, and Printing features.
5. Soda PDF Printer
Soda PDF Printer is a premium solution committed to outperform the competition and bring advanced options to the professionals, beginners, and causal Windows administrators. You have everything available in Soda, where you can create, edit, view, convert, forms, and more. Open Portable Document Format documents and add strong security encryption for stronger protection against unauthorized usage. The PDF Viewer is available for a free and premium solution designed to attract advanced tools consumers. Furthermore, you don't need to opt for the paid version because the PDF Printing feature is available in the free version.
Download Soda PDF
6. PrimoPDF Printer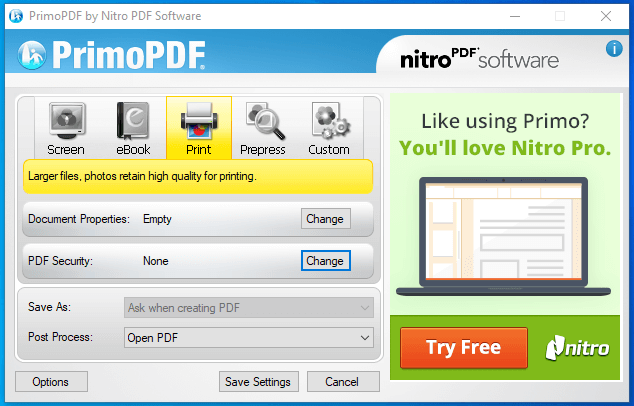 Primo is a powerful freemium Portable Document Format printer software designed for beginners and professionals across the globe. The program can perform multiple tasks such as Viewing, Editing, Conversion, and optimizing the documents for smoother viewing. Primo PDF Printer highly used by professionals coming from IBM, JLL, Toyota, and other company employees. Many Windows-machine administrators debate that Primo Nitro (premium version) competes with the likes of Adobe Acrobat. The free solution does not require a premium package, and printing functions are compatible with Windows XP or above.
Bottom Line
As I have mentioned above, there are no dedicated programs for printing PDF documents because it is an add-on, and lack of demand in the market. That's one of the main reason, why PDF software companies present it in their Viewers & Editors package. Let us know which PDF Printer program you choose in the comment section below.