The digital age of business is changing industries around the world. Processes can be automated, artificial intelligence is improving analytics and communications, and technologies that assist business owners with their day-to-day operations are cropping up everywhere.
As a key decision-maker for your company, evaluating what technologies to adapt that will improve functionality can be difficult. There are thousands of different applications and types of software that can change the game for your brand, many of which may not be a fit for your particular needs.
Depending on your industry, your specific needs will change over time as well. This means that the ability to adapt will be crucial for long-term success. Investing in the right technologies that can propel your business forward now will pay dividends now and in the future. To get you started, here are some ideas for apps and software that could upgrade the efficiency and growth of your brand.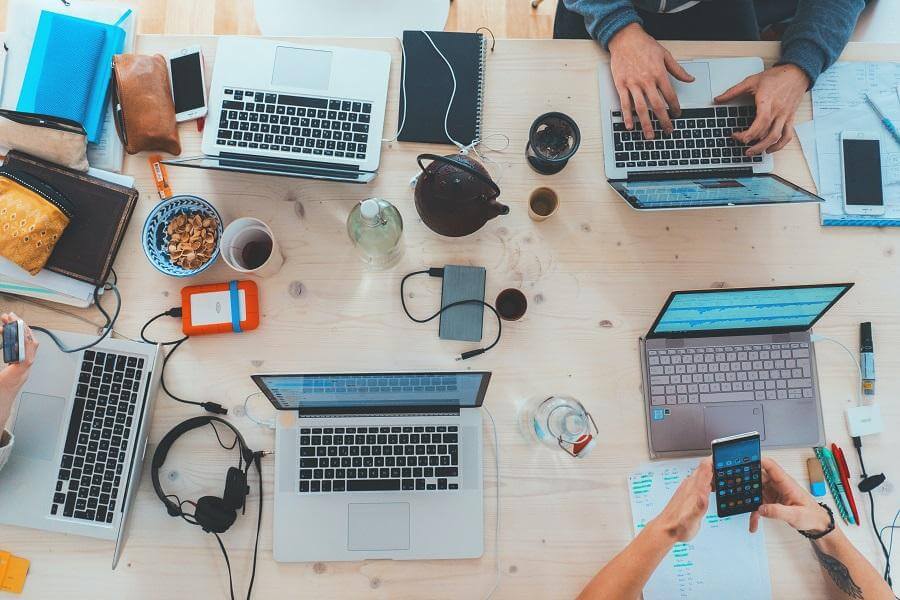 Automated Scheduling Programs
No business can function without meetings of some kind, whether it is phone calls with vendors, Zoom sessions with clients, or consultations with potential customers. Instead of emailing back and forth to figure out a time and/or place for your meetings, let a program do the work for you.
Programs like Calendly or Acuity Scheduling allow business owners to be free of the logistical weight of planning meetings. You can block off times that are unavailable in the coming weeks and months, or designate specific times that you are open for a meeting or call. This allows the other party to choose a time that will work for them, then the program notifies you automatically when a time has been selected. By avoiding the back and forth emailing to find a match, you save time for yourself and everyone else involved.
Weather API Software
Did you know that weather has a dramatic effect on how buyers and businesses behave? Of course, you do. The buyer's journey can fluctuate based on weather patterns, as well as marketing plans for businesses.
Think about it. In the summer, consumers are purchasing different products and services than they are in the winter. Marketers also target campaigns based on the seasons and can even automate a specific ad to go out when temperatures reach a certain level. Using weather data from API software can help you analyze patterns as a business owner and cater your messaging efforts to your audience promptly.
Accounting Apps
As a small business owner, tracking your finances, purchases, taxes, and other expenditures can be an overwhelming task. Whether you are a math genius or not, there is a lot of data to track and tax laws are extremely complex.
Accounting apps such as Quickbooks or Wave can help you keep track of customer purchases, invoicing, and other data points that are necessary for your accounting efforts. These programs can perform many of the functions of an in-house accountant, lightening the burden on you or your accounting department. The added stress of tracking this information all on your own can take away valuable time from other business operations, so consider the benefits of using accounting software and the freedom it will give you.
Communication Apps
Constant and clear communication is a key feature of any successful business. Ensuring that you and your team members are always on the same page can lead to better work culture and improved customer experiences.
Slack is a great tool for communication between team members, with options for various channel creation and quick live chat features that you can take advantage of. It also allows for fast sharing of documents, tagging others in conversations, and direct messages. This platform, and others like it, functions as a communication hub for the whole company, allowing for real-time updates and employees who know exactly what is going on with the business throughout the day.
The right software can streamline communication for your team and improve the culture at the same time. Some apps can facilitate direct customer communications for the business.
Don't Be Afraid to Experiment
Not every business software will work for every brand or even for every industry. You may feel hesitant to try out a new program because you are unsure if it will help your processes or slow them down due to the learning curve. The point of these programs is to make life easier for you. Remember that you are not making a lifelong commitment by choosing one.
You always have the opportunity to search for a better option. Maybe your team does not jump into the communication platform you have chosen. Or perhaps the accounting application is making you have to work harder to get data that is more difficult to locate. Give the software some time to adopt it fully, and then if you still find that it is not a good fit for your needs you can move on.
At the end of the day, your goal is to increase efficiency and create reliable processes that allow your team members to work to the best of their ability.