If you are stepping into the web-world and looking for a way to design your own website from the scratch, then here's a special platform for you. 8B is a newly launched online website builder which is available for free to use for the public. Here we will show you how you can design your own website using this easy-to-use website builder in a brief review.

About 8B Online Website Builder
8B.com is a new generation online site builder which comes with its web-based interface. You don't need to use any special tools or software to design and launch yoursite. No matter whether you are a professional web builder or a beginner, this platform can help you with proper steps to design and launch your first professional-looking website.
Unlike other premium builders, 8b Easy Website Builder offers numerous templates which are available for free to use for the public. You don't need to purchase anything from the platform to start your own website. Aside from this, you can also add plenty of sections and ready made contents to your site using the same platform.
What makes this site builder unique from others is the website you design on this platform will be compatible with other platforms and websites as well. Everything you design and create using 8B will be fully responsive. You can view your website and its contents on a smartphone or tablet devices.
Apart from this, this builder lets you launch your first site without the need of buying a personal domain name. 8B offers free SSL Subdomain to its users who can design and launch its site on its server for free.
In a nutshell, 8B is designed for the common web users and small business owners who can design and create their own sites without the need for a professional site designer. The user-interface of this site is neat and easy-to-use, anyone can easily get started with this web builder with minor knowledge.
How to use 8B Website Builder?
You might have gained some interest in the 8B platform by going through the above information. Here we will guide you on how you can start using this site builder.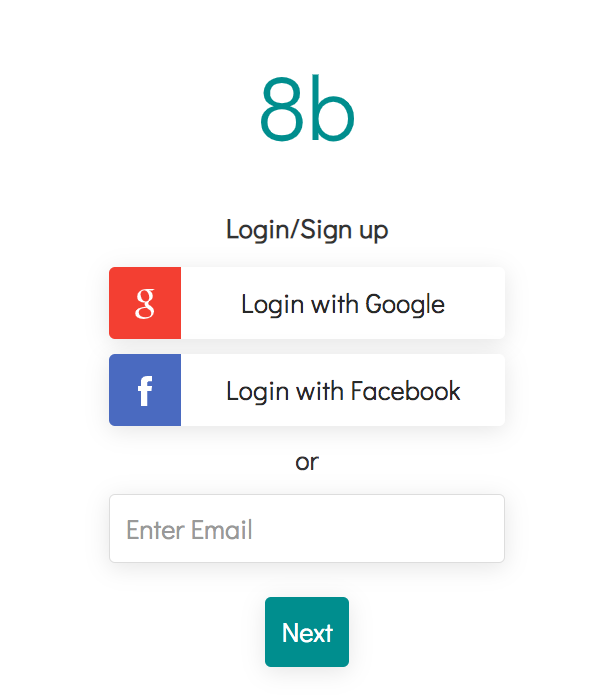 8B is a free-to-use online website builder which is packed with numerous ready made tools. The first thing you need to do is registering yourself. Click on to the Signup button or you can directly login via Facebook or Google. Choose an appropriate option to get started with this platform.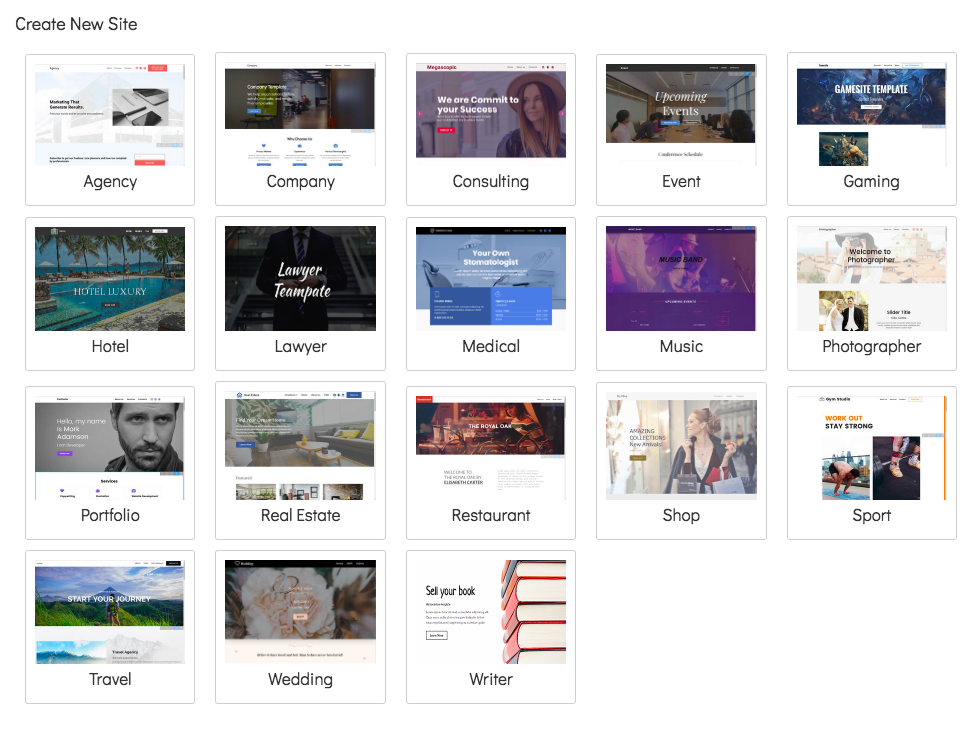 On the front page, you will see a number of ready-made templates for different professions. You can choose your profession to start building a related site. E.g. Here, we have picked a Medical Template.

The site builder will ask you to add a site name on the next page. You need to enter the name of your website in the field and then click the Ok button.
The next page will be a ready made Medical Website for you with a clear and easy-to-use interface. All the details, menu, sections and contents are very well provided from the platform.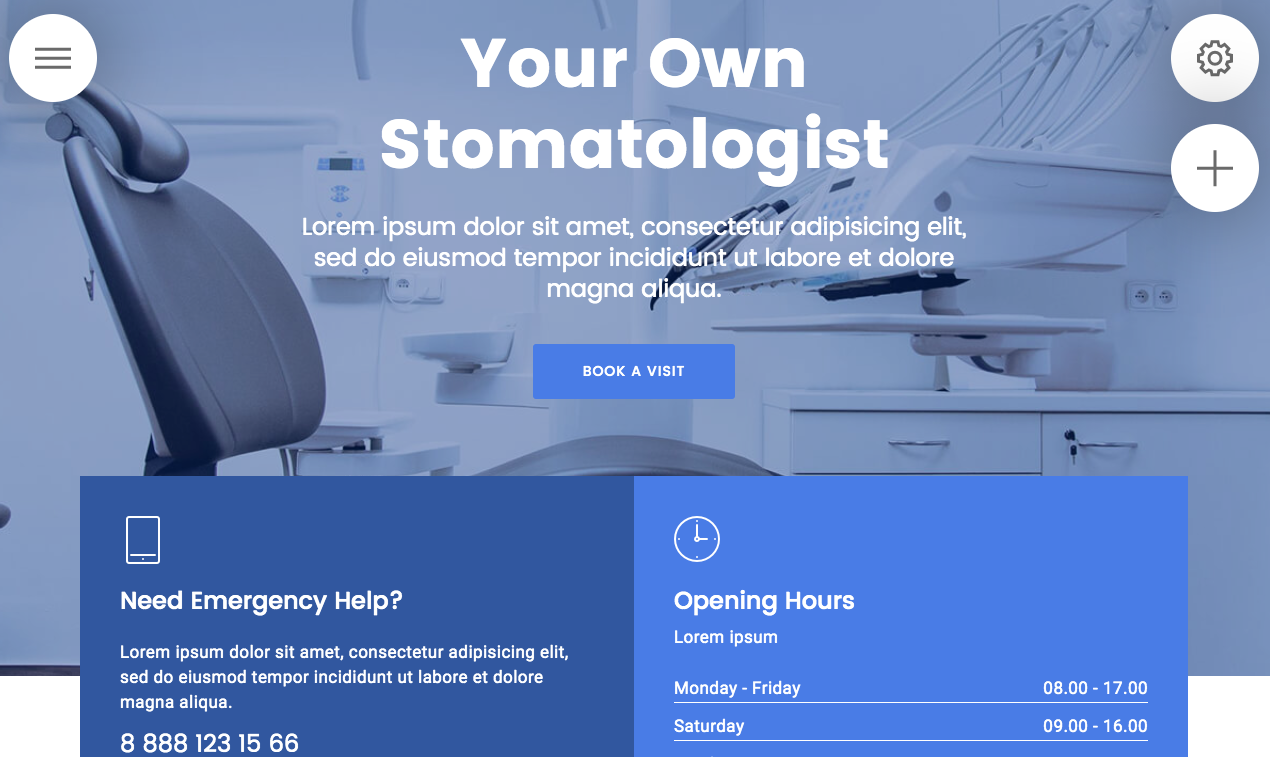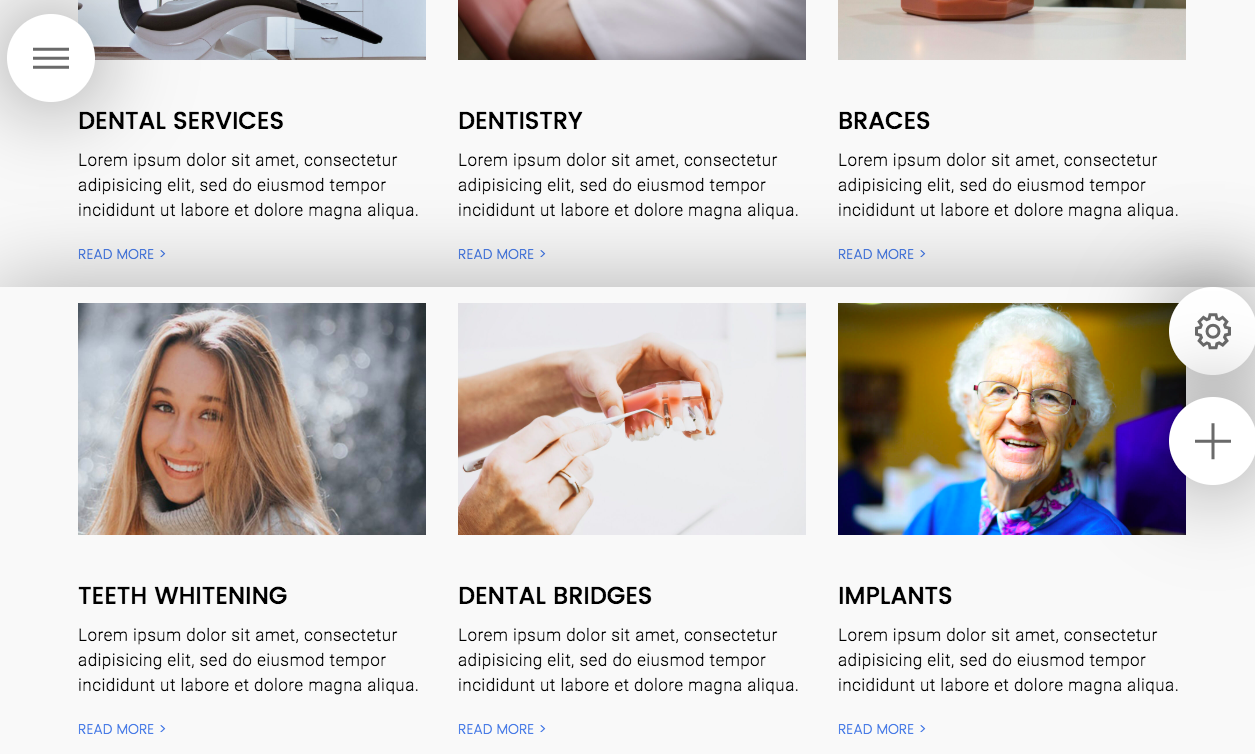 For customizations, you can click the main menu button given at the upper left side of the main page. Once you click that button, a sidebar with a number of useful options will be presented to you. As per your requirements, you can select the right option from this menu.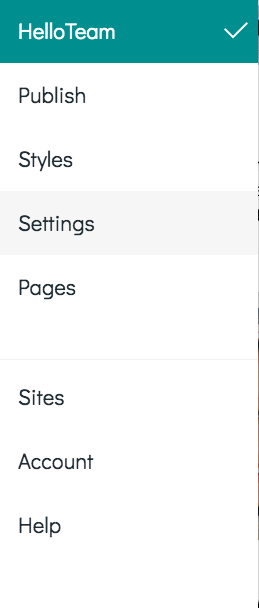 If you want to add more pages to your site, click on Pages option. You will see add new page option there, click that option to add a new page to your site. You can add required details on that page from the content box given there.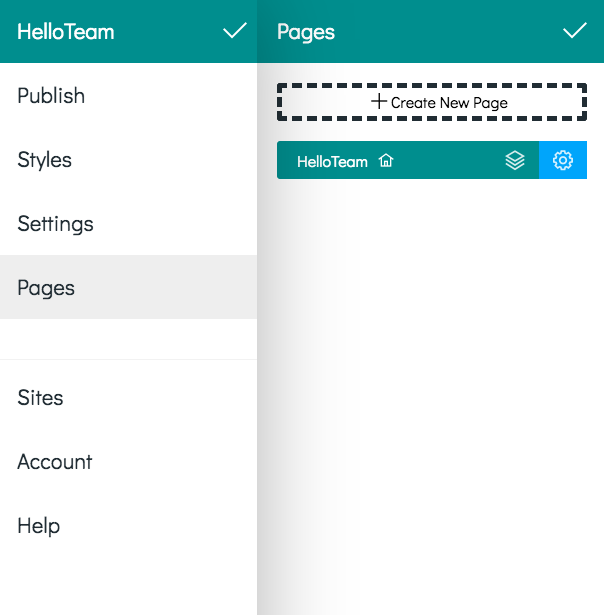 Furthermore, Settings option will present you a new page where you can change your subdomain's name, change the favicon(Google now started to show favicon on mobile searches), change the site name, export site, add Google Analytics, Add site on Google etc. All these options can be accessed through the Settings menu.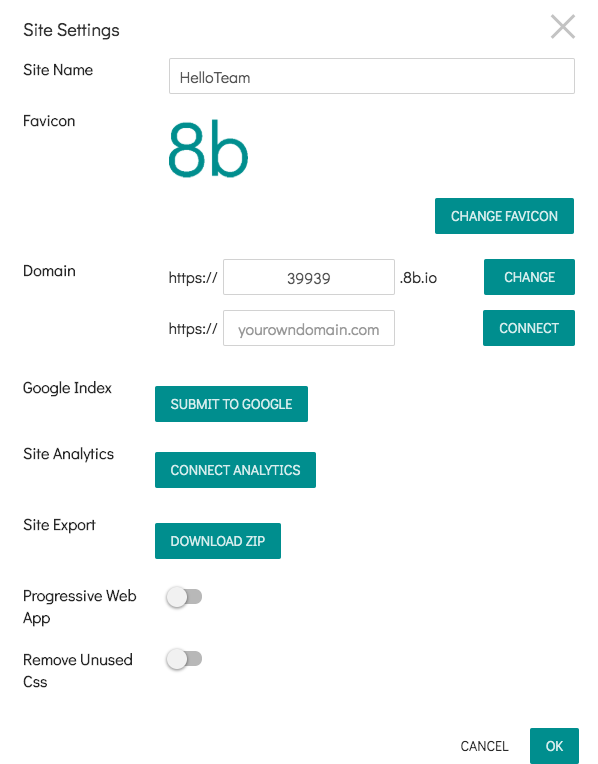 Apart from this, it comes with an intuitive drag and drop editor. You can simply select, drag and drop the section you want on your site. Everything will be right there for you to use for your website for free.
Final Words:
8B is undoubtedly the best free-to-use website builder platform available for basic web designers. This site builder has got everything to get started with your first website designing project. You will also learn a lot of things while exploring its features and functions.