Whenever we start using a new smartphone we do not install a new email app as the phone already has one. The same goes for Samsung Galaxy S23 with its Samsung Email app. Samsung Email app may be a good email app but it lacks some essential features that you may require. As a result, it is not okay to settle for a basic app that does not serve your profession properly. Today, we want to show what other options you have for mail apps in your Galaxy S23.
Email – Fast & Secure Mail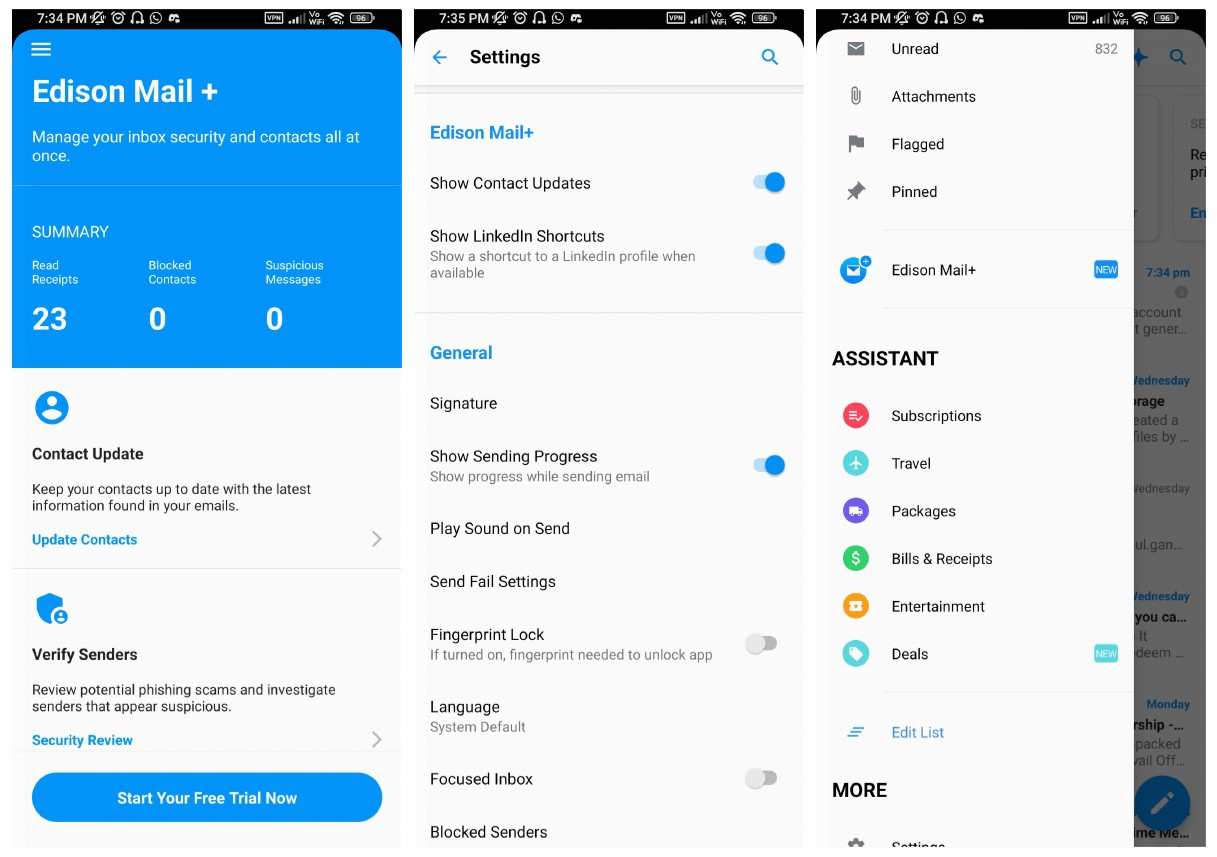 Email by Edison is one of the most underrated email apps for your Samsung Galaxy S23 or any other device. It has all the qualities of other big names in email client platforms like Gmail, Yahoo and many more. Edison properly streamlines your workflow with its versatile viewing options. Managing emails is a pleasure because of their simple layout and effective functionality.
The app has a single inbox that makes it unnecessary for you to hop between multiple applications. As a result, you can manage all of your email accounts from the same page. Additionally, the Smart Assistant in Edison Mail intelligently groups emails into folders like travel, shipments, bills, and more. It ensures that important mail stays in top priority and reaches the recipient or sender. Additionally, the app offers real-time notifications and lets you personalise swipe motions, making email handling quick and convenient.
Spark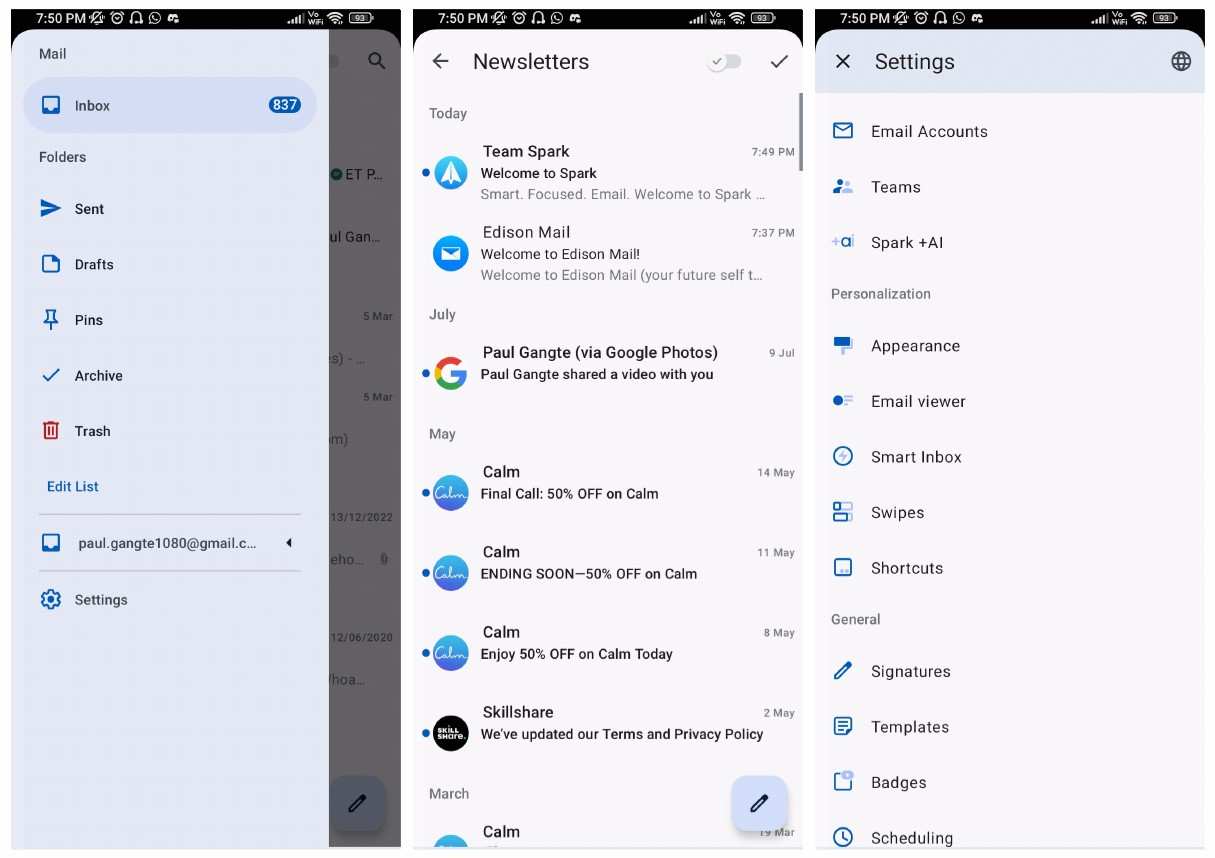 Spark has a high rating when it comes to messaging and mailing tools for team collaboration. This app puts its emphasis on customization and collaboration tools. Spark effortlessly interacts with major productivity tools for a seamless experience. Hence, it makes this app a perfect tool for both personal and commercial use. By enabling users to connect files straight from cloud storage, this integration streamlines the sharing process. You can attach files and assign subordinates tasks within the same inbox. Apart from that, Spark can remove spam mail automatically by filtering it. Additionally, you may temporarily delete emails from your inbox and receive them at a more opportune time by using Spark's snooze feature.
Blue Mail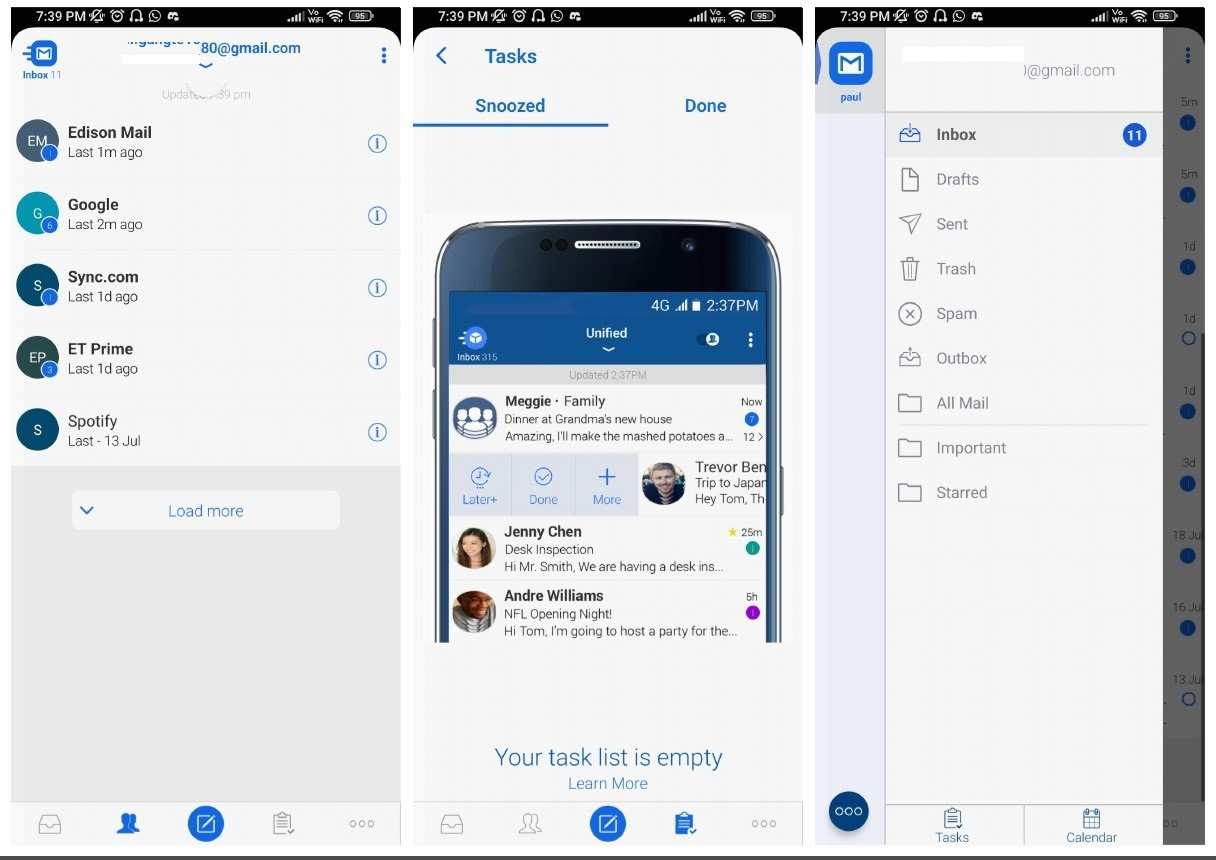 Blue Mail caters to enterprises that are looking for a robust email client. It supports multiple popular email platforms and seamlessly works with them. Exchange, IMAP, and POP3 are just a few of the email providers that Blue Mail supports. Blue Mail has MagicSync which syncs all mails across all the devices you are using. You may choose from a huge variety of themes, colours, and fonts to personalise your Blue Mail account. Moreover, you can manage long email threads and conversations with the app's People option, which groups emails by sender.
Clean Mail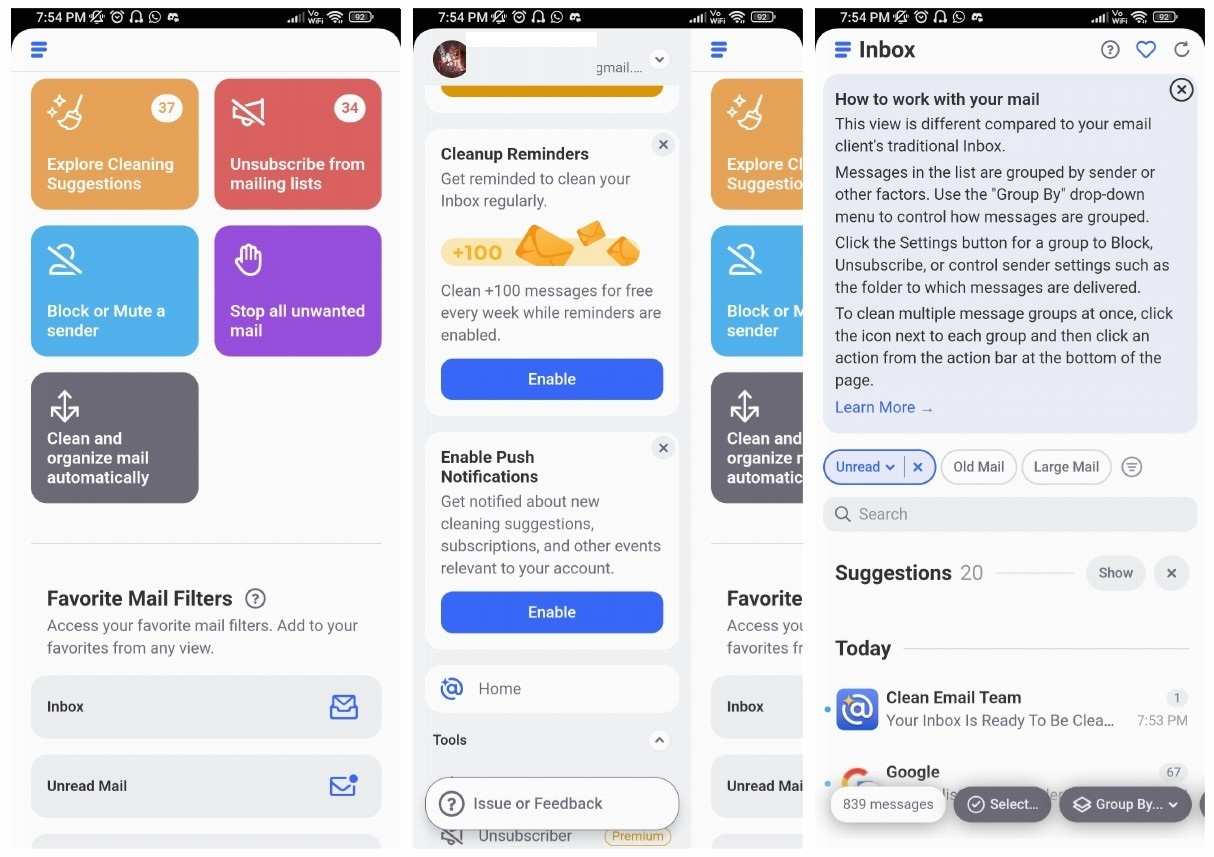 Clean Mail focuses on the management part of email and that is what some of you want in your email app. True to its name, Clean Mail provides a simple and clutter-free email management interface. The main drawback of Clean Mail is that it does not support a behemoth of other email clients like other apps in this list. Clean Mail's flexible filter automatically groups incoming emails into primary, social, and promotion tabs. Moreover, this field can sort out messages based on information like how old the emails are or the type of senders. Encryption support is also present in all access tokens of Clean Mail.
Proton Mail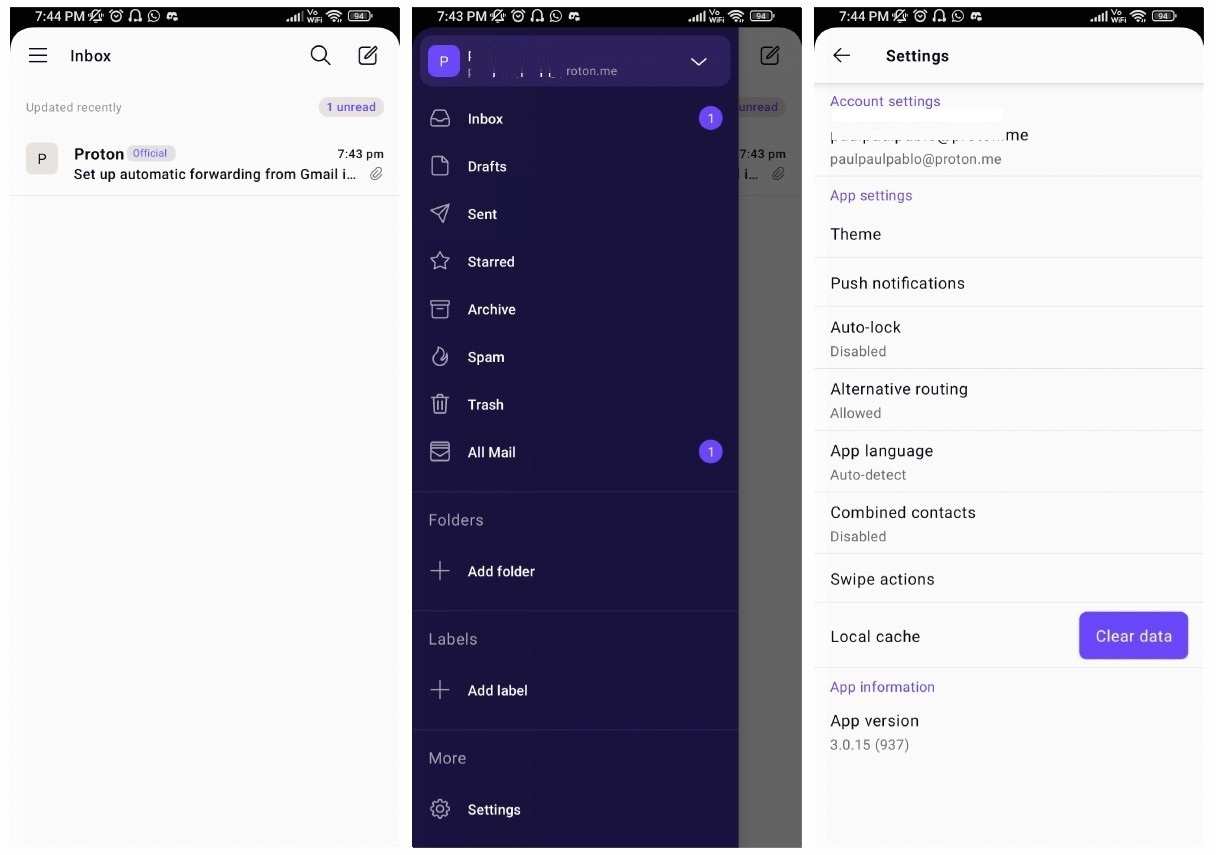 Proton Mail is for users who want security with their emails. It has zero-knowledge encryption and end-to-end encryption as its primary tools for protection. This level of protection remains the same throughout the app and when using other email clients. Because it is open-source, it has gained the confidence of people who care about their privacy. Users with Samsung Galaxy S23 devices can download Proton Mail to get a robust security emailing experience. Two-factor authentication and password-protected emails are just a few of the app's features that help keep your contact private and safe.
Conclusion
Choosing the best email app for your Galaxy S23 is difficult especially when there is Smasung Email already installed. However, after using all email apps in this list with more than one email address, we can confirm that they are better than the pre-installed email app on your phone. So analyze the features and drawbacks by keeping your workflow in mind and get the best email app for your Samsung Galaxy S23.