Creating a successful online presence is one of the most important elements of building a business or brand today. Without an official website and an online presence, it can quickly become challenging to garner interest in the products or services you offer, especially if you are promoting a local business. Understanding how great web design from a professional digital agency can drastically increase your chances of generating revenue and experiencing success is essential to ensure you are on the right track with any website you intend to launch.
First Impressions Matter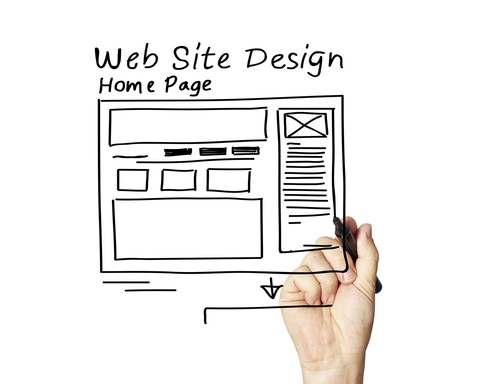 When a user visits a website for the first time and is met with an unorganized layout, outdated graphics, or simply unappealing aesthetic, they are much more likely to seek an alternate source for the information or products they need. Making a positive first impression matters, even when doing so in the form of a website. Websites today help convey overall messaging and branding of businesses, both large and small.
When a website is attractive, relevant, responsive, and easy to navigate, it is much easier to direct prospective customers to product pages and the checkout process you have built-in. Your website is your company or brand's digital billboard, which is why it is essential to work together with a digital agency that truly understands your vision and the wants and needs of the audience and demographics you intend to reach.
Decrease Your Website's Bounce Rate
The bounce rate of a website is determined by the percentage of visitors who exit your website after only viewing the homepage or the landing page they accessed using an outside link. Websites with bounce rates that are higher than 50% are likely turning away potential customers due to poor design or an unappealing look for prospective shoppers altogether.
A properly coded and designed website helps to garner and maintain the attention of visitors while piquing their interest and genuine desire to learn more about the content, services, or products you have to offer. With great website design, drastically reduce your website's overall bounce rate while increasing the number of sales and the amount of revenue you are capable of generating.
Build Followers and Subscribers Faster
Do you want to boost the number of followers you have on social media and the number of newsletter subscribers you receive from users visiting your website? Professional designers and developers like Diggity Marketing are keen on various plugins, tools, and placement of various scripts, social media buttons, and newsletter subscription sections.
When working with an agency, express your desires and the type of consumers or followers you want to reach to work together to create a website that not only highlights your content and products, but also the newsletter and social media sections you want visitors to see each time they access your site. The more visible social media share buttons and newsletter subscription sections are, the easier it is to motivate and incentivize your visitors to follow you.
Mobile-Friendly and Responsive Design
With the advent of social media, tablets, and smartphone technology, more users are browsing the internet with their mobile phones and alternative devices today. Ensuring your website's layout is mobile-friendly and responsive is key to prevent a high bounce rate and the opportunity to gain a new follower or loyal customers.
Responsive and mobile-friendly design indicates that a website will readjust its appearance based on the browser being used and the screen size used to view the content that is available. When a website is not responsive or mobile-friendly, a visitor may find it difficult or even impossible to properly navigate your website, causing them to rely on another source for the information or items they are looking for online. A mobile-friendly and responsive design is extremely important to keep in mind when building an online presence, even if you are creating a personal or portfolio website. If your website does not load properly, you leave a negative impression on individuals who are unfamiliar with your business and brand, which may lead them to mistrust you or cause you to miss out on future referrals.
Hiring a Professional UX Design Agency
Working together alongside a design agency is one way to ensure your website is built with the latest trends and standards in mind. Agencies such as Fuselab are not only familiar with proper coding and programming of websites, but they also have an in-depth understanding of the importance of digital marketing. Once you have a website that is relevant, modern, and aesthetically pleasing, launching a successful marketing campaign becomes much more viable.
Working with a design agency is not only a way to create a beautiful website for your business or brand, but it is a way to learn more about the wants, needs, and lifestyles of those you want to reach as an entrepreneur or brand ambassador. UX/UI designers are always up to date with the latest trends in web and print design, providing you with a completely unique and original website to help you stand out from your potential competition, regardless of how saturated the market you choose to represent is at any time.
If you need a full-service digital marketing agency that also knows how to create a great website, reach out to Get The Clicks today.
Working together with a professional UX design agency is highly advisable for anyone who is interested in creating a modern, relevant, and properly coded website for their business or brand. With the right website layout design, appeal to your target audience without missing an opportunity to gain a new follower, fan, or loyal customer.