Did you have spend your time in searching old facebook post? Then surely you can relate to this review post as in this post we are going to review iSaveFbook app which can make a copy of Facebook posts or news. Now you don't need to spend your precious time on searching old posts just use iSaveFbook and create a quick bookmark to your Facebook posts, or news and users can access save posts offline too with it. ISaveFbook pro version makes its users to share saved content (as PDF or ZIP) via different ways. If we talk about the support iSaveFbook is currently available for iOS only it is not available for other platforms like Android and Windows.
Exploring more iSaveFbook
Now let us explore more about this MaximumSoft Corp's product by sharing some of its key features have a look.
Features:
1) Save Posts and News: The main feature of this app is to save selected posts and news along with all comments so that they can be accessed anytime anywhere without wasting time in searching all Fb posts.
2) Offline Support: Saved posts are stored in the device, and hence there is no need of internet connection to access posts.
3) Posts Management: Posts are stored in a proper way in iSaveFbook and can be accessed with the help of Date, category or title this is done to eliminate time spent in searching saved posts.
4) Both iPhone and iPad Support: iSaveFbook support both iPad and iPhone devices and works perfectly on both devices.
5) Share saved posts: iSaveFbook Pro makes its users to share saved posts with other users via emails or other application.
Exploring the Interface of iSaveFbook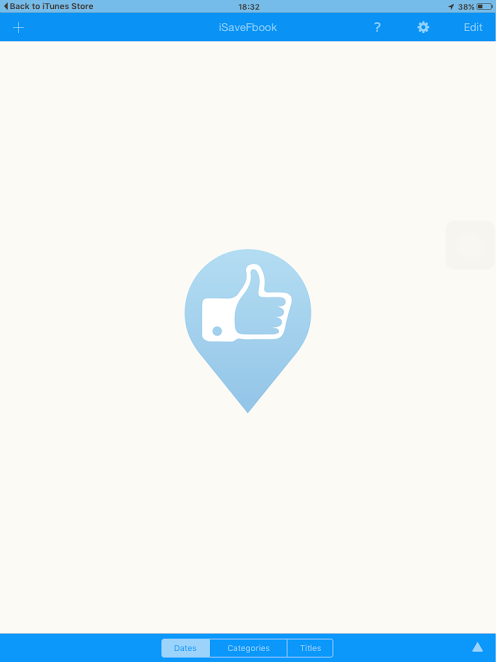 Using iSaveFbook is a very easy task, and anyone can use it easily within first use only but still if you have some doubts about its working then don't worry as in this section we are going to explore the interface of iSaveFbook on our iPad mini.
1) Here is a snap of the welcome screen of the app have a look.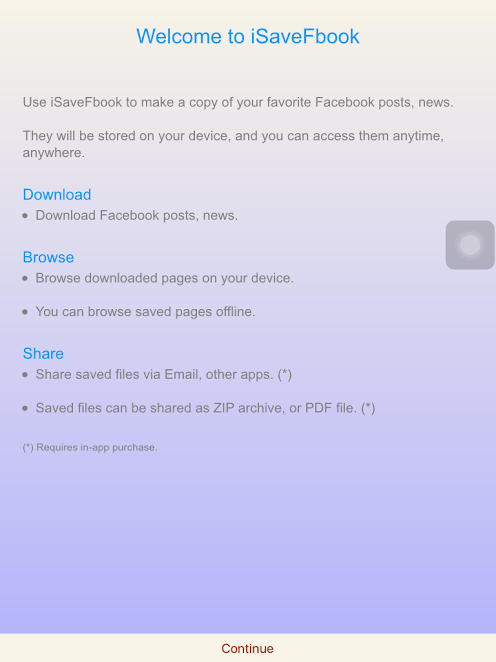 2) After welcome screen you have to login to your Facebook account so that you can save your favorite posts and hence you have to do one-time login to your Facebook account.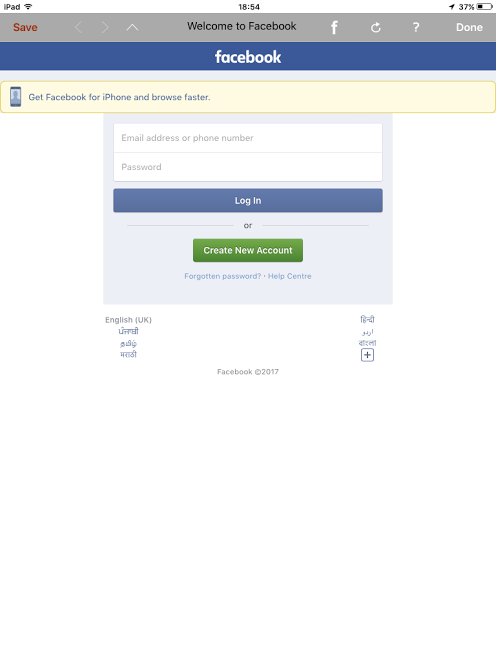 3) After login just browses to your favorite post and click on Save option.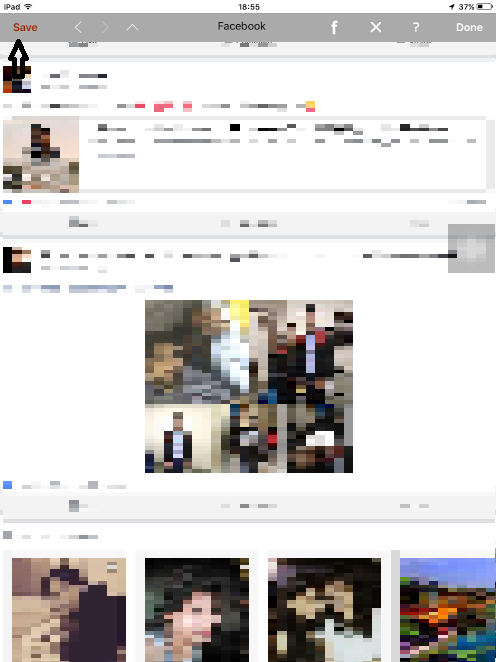 4) While saving a post, you can edit its title, category, etc. have a look at below snap for more idea.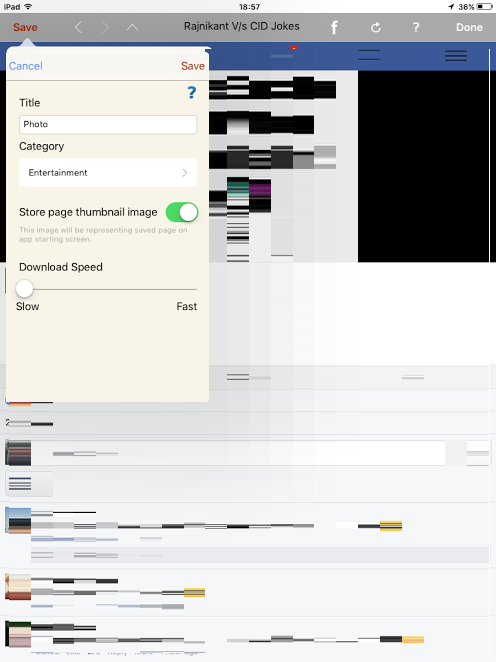 5) Here is snap of saved posts have a look.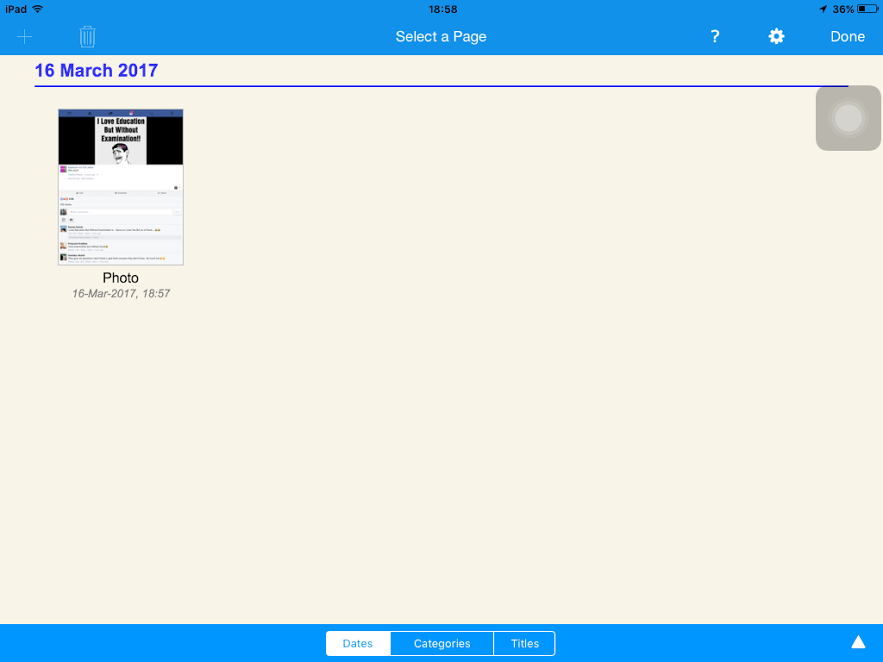 6) You select any saved posts you want to read. You can directly share that post through email, and other options have a look at below snap for more idea.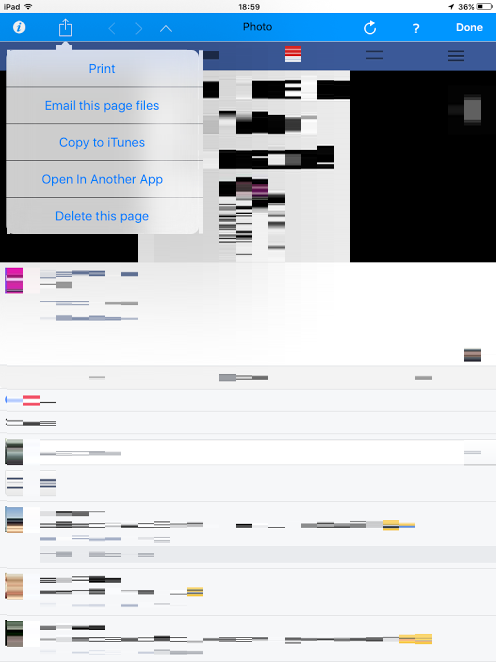 Why to go with iSaveFbook?
You must be wondering that why should you download a separate tool for bookmarking posts as save link option is already there in Facebook? Well to get an answer to this question read below points carefully.
1) It is a free app whose size is less than six mbs hence it will not add much burden to your device storage space.
2) In Facebook saved posts/link option it is very difficult to find out saved posts as they are not arranged title or category wise where as in iSaveFbook posts are organized in many ways like title wise, title wise and date wise.
3) To access saved posts through Facebook Saved Posts option you should have internet connectivity which is not possible all the time where as iSaveFbook makes its users to access all the saved posts offline.
4) Last but not the least iSaveFbook Pro (paid version) makes its users to share saved posts ( as Zip or PDF files) through email or other apps, and this is not possible in the case of the Facebook inbuilt saved posts option.
It is not available for other platforms like Android, Windows etc and this is the only drawback which we noticed otherwise everything is perfect. Its interface is attractive and responsive and its loading time is also very less. Guys give iSaveFbook a try and share your thoughts with us through comments, like and share.