Medium is now emerging as one of the popular platform for sharing stories or for blogging. And The simplicity of the design is what attracted attention of many out there.
Talking about the design, medium posts are easily readable with an ability to add images at the top of everything.
So if you are a fan of these kind of design that only concentrate on the content, then here are some medium style WordPress theme that you can try out for
As first everyone like freebies and we too like this type as there are no strings attached with these kind of packages and can be downloaded updated any time from the repository.
All the ones listed below are SEO friendly and mobile responsive (it's tested on Opera Mini most used mobile web browser)
WPMedium
This one is a medium style inspired premium theme and you can purchase extended license means you can use it on unlimited website.
Unique feature
There is a call to action option available in the home page.
Developer : Bryce York
Casper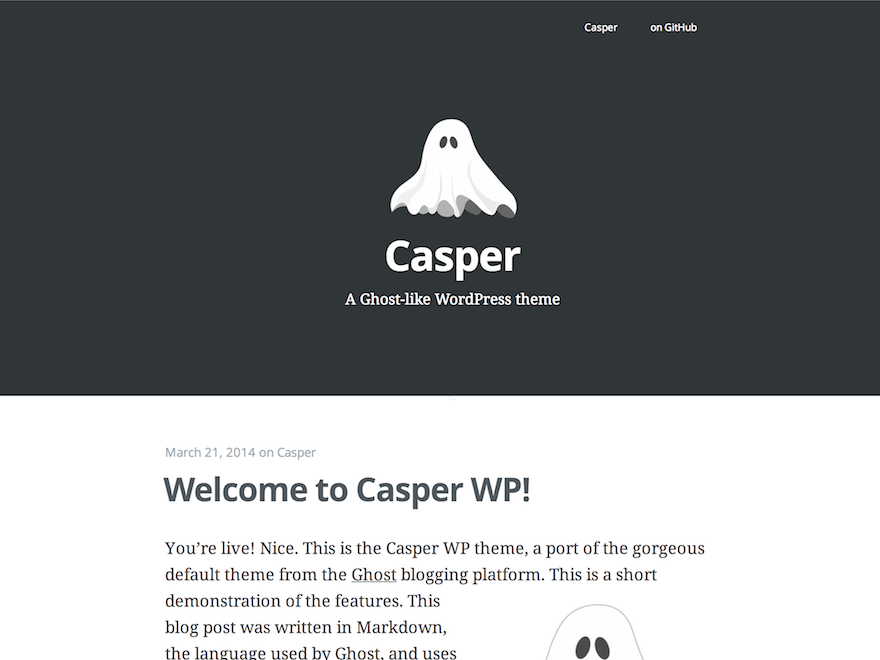 Demo
Lacy Morrow the man this created it using Underscore, it moreover a replica of Ghosts default theme. But luckily this one gives the users a clutter free reading experience in the whole.
Some notable features
Add your own logo and background image
You can also play with text, hover colors, change the logos to circular one's
Publisher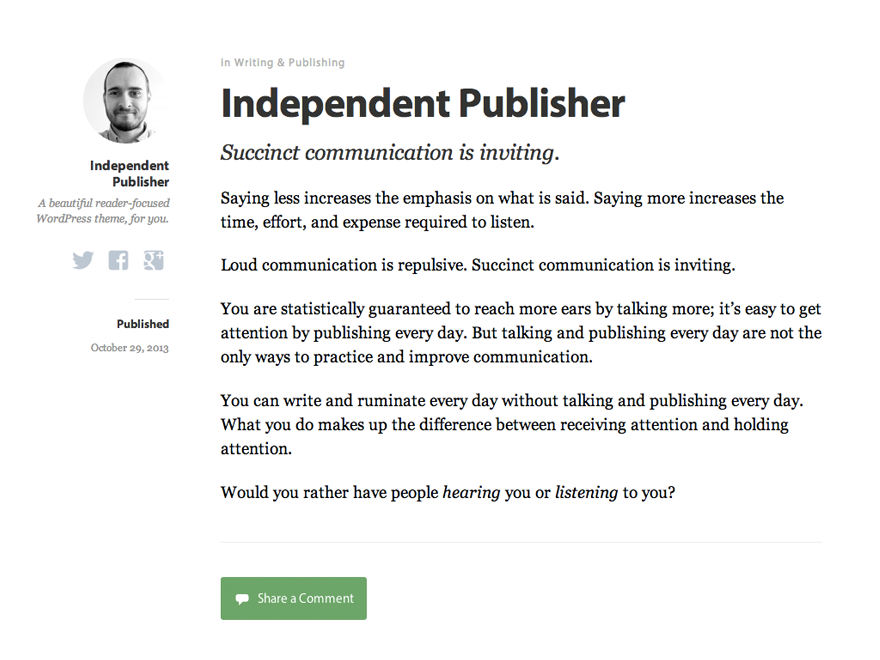 Search engine giant have already confirmed that SSL is also a factor in ranking in SERP so if you are think SSL on your blog this elegant one will be the best one out here. What makes this one stand out in the crowd is that it have got 26 stars with 5 star rating.
Fastr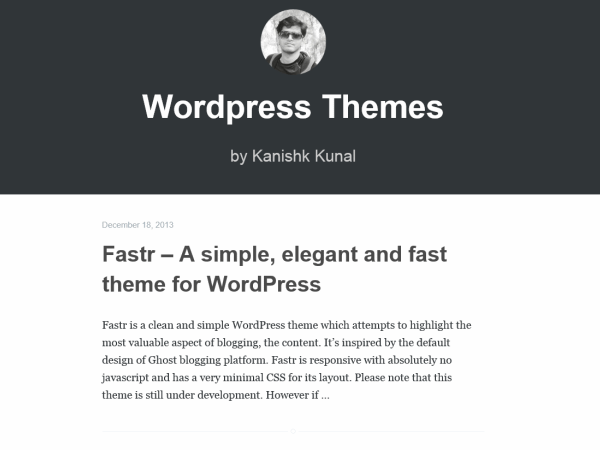 If you think you need a faster page loading with look and feel of medium then this one will be right for you as the amount of Javascript and CSS is kept to the minimum.
If you like to have a magazine design layout then you may read our big collection of magazine style themes
So if you like more customization and support it's better to go for premium one's and here are similar ones
The first one in our list is
Blink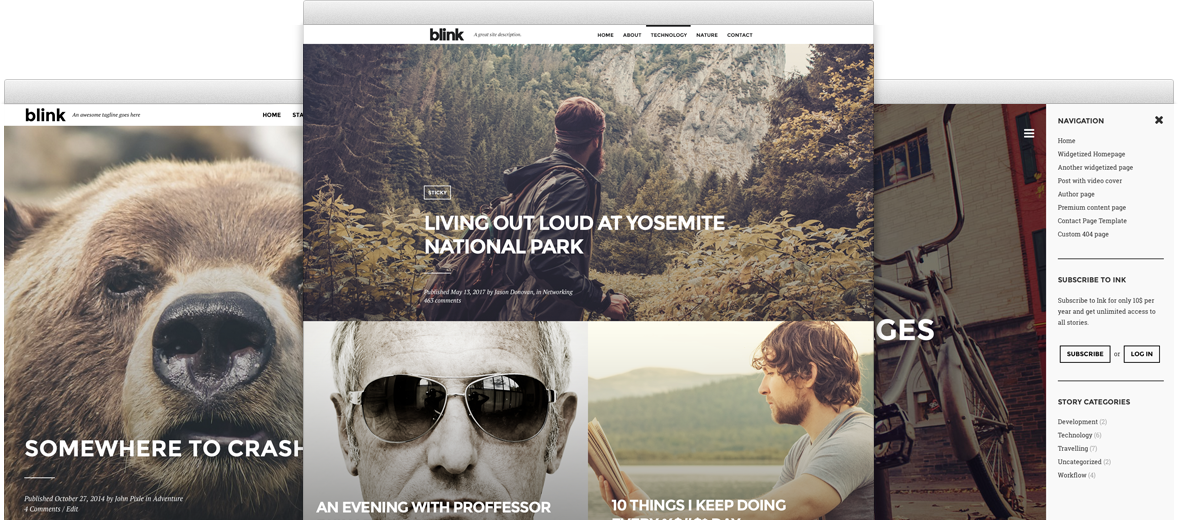 Demonstration
The home page brings you the post title with decent large picture of the featured image. The single post helps anyone to read without any distractions.
Ink

This is similar to previous one and the only difference that we found is that Ink have a slide out button in the form of three bars and a navigate to bottom/content button.
Literatum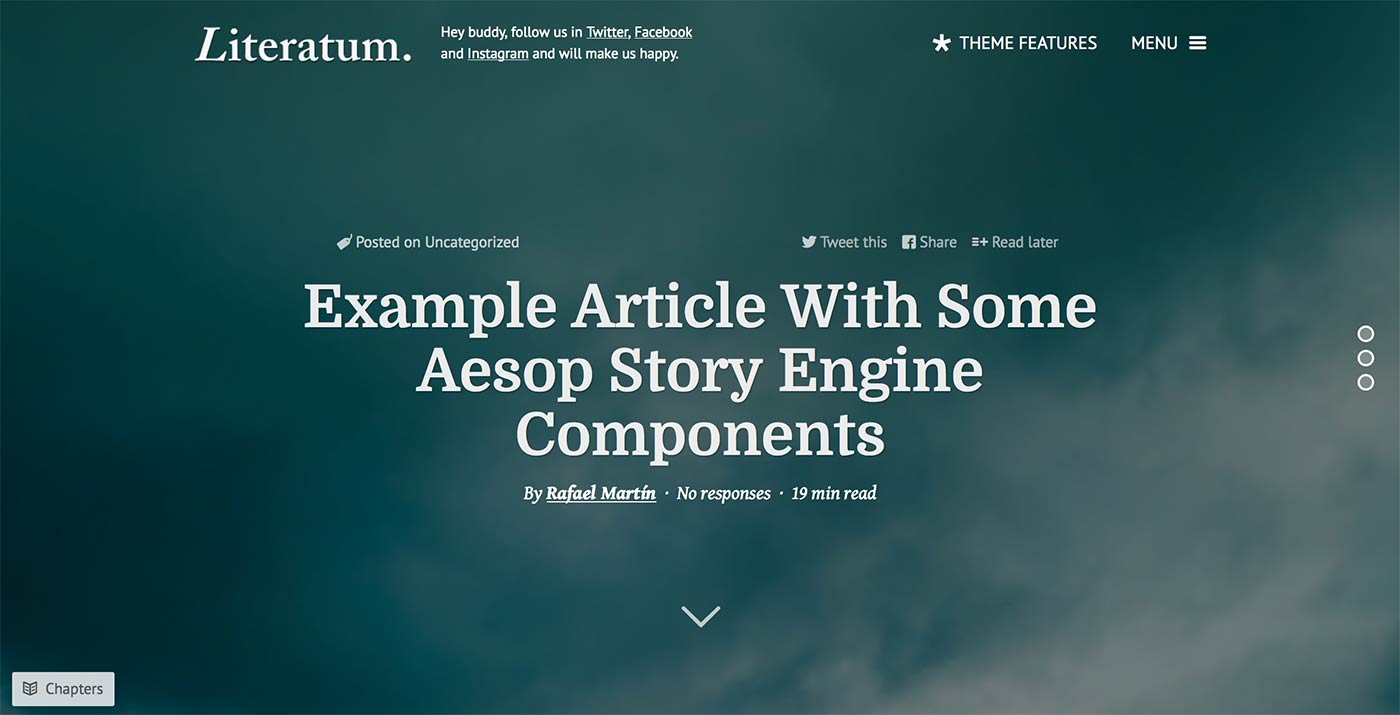 Demo
Good if you have more image and video content to share with the users, the unique feature of it is that the footer next and previous article shows the picture with post title. With Twitter, Facebook and Pocket sharing buttons you can reach audience. It also have a rating of 4.9 stars in the repository.
Medium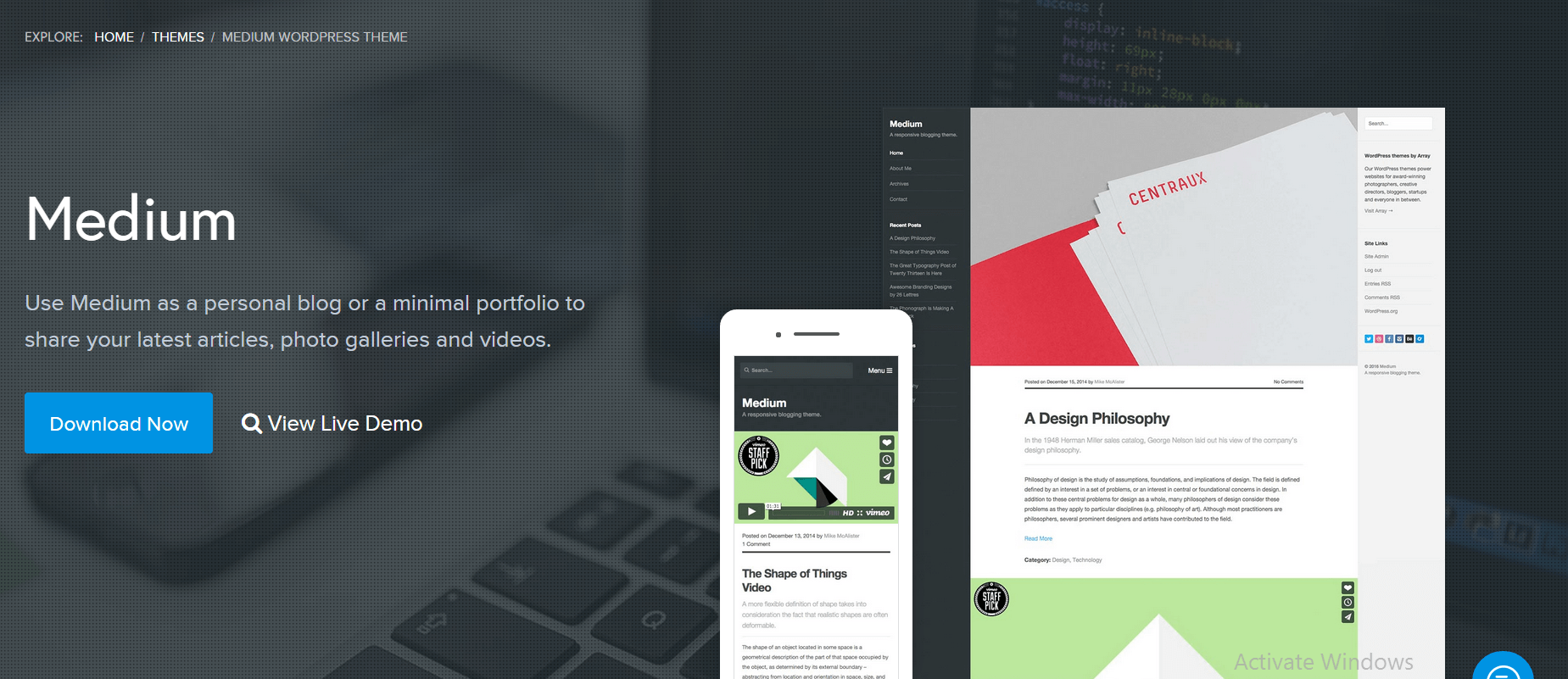 See in action
A design that named exactly like the popular content sharing platform, Medium offers a simple way for you to share the contents that you have written in a minimalist way. Since this one comes with a Child theme option you can preserve all your customization even after the parent is updated to the latest build.
Don't forget to share it on your social media accounts!
Hope you liked the post, if we missed any medium like WordPress theme then just drop a comment and we will try it, if it fits you expect us to include in our next update.