Have you ever met texts on the Internet that you want to share with your friends? Yes, in fact, there are not many such posts. In the era of social networks, being able to write cool texts is a very useful skill. You can learn this.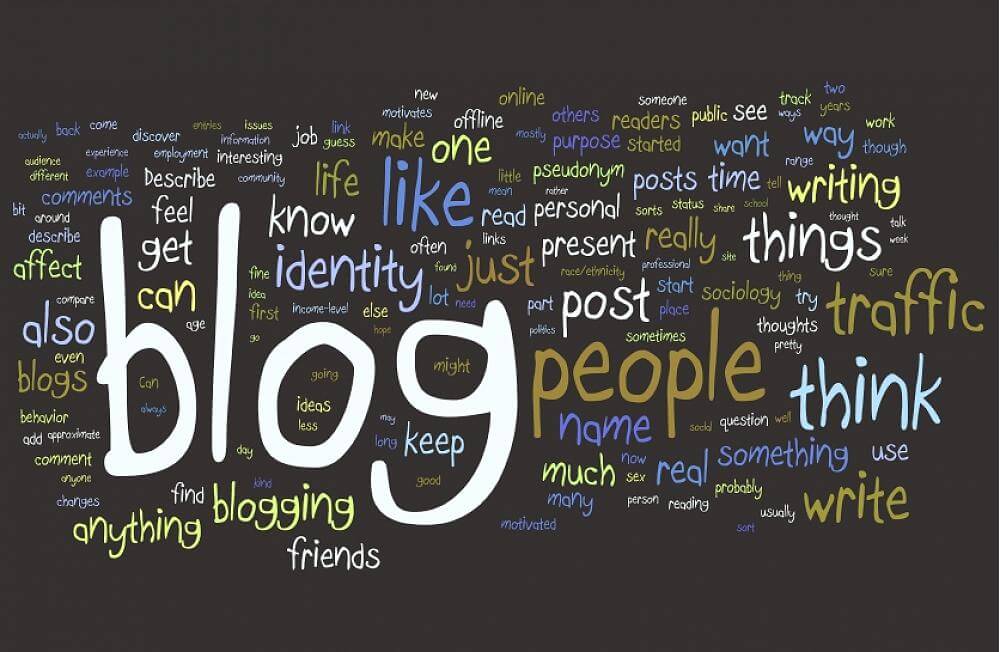 Topics
It's easier to start writing texts when you have already chosen a topic. For example, about cycling in your area. You can write about: routes, repairing bicycles, life hacks on trips, your any personal experience in cycling. It's easier to start writing when you have a topic. More difficult when you get a specific topic for an essay in school and don't know what to write about. Fortunately, essay is a free genre and you have a certain freedom to express your thoughts, not like in research or dissertations. Look at examples of how others do it on Facebook, Instagram, Twitter, Blogger, LiveJournal, or Tumblr. The last two sites are very interesting, a lot of peculiar blogs with the long texts appear here every day.
Practice
The above are free sites where you can open your own blog for the practice. Write often. This is the only way to learn. Your first texts will not be perfect and you will smile, reading them after a certain period. But this is how everyone starts. You don't need any special knowledge to do this. If you want to write texts on your own website, you can use special platforms for creating websites and blogs, such as WordPress, Joomla, Wix, Medium, Weebly and others. Most visited autonomous blogs earn on advertising. For a serious Internet resource, you will need to buy a domain and hosting, select and configure a template. It seems complicated at first. But all questions can be answered on the Internet.
Anonymity
If you are just learning to write your essay and blog texts, do it anonymously. No one needs to write your name and put your personal photo on the avatar. It will give you a certain freedom and more courage. Later, when you are already confident in your texts, you can open your face and your name.
Readers
At first, most authors have no readers. This is normal. They do not come immediately. If you want to attract people, then go to the blogs of others and leave good comments, subscribe, look for someone with similar interests. Silence on air is normal for a new blog. You have time to practice. And readers will appear over time.
Visual Design
The picture is always important. People first look at the visual design, and only after they decide to read the text. Any image must somehow match the meaning of your text. You can find it in Google Images, on sites such as Pinterest, groups in social networks.
High Grade for the Essay
When you have a homework assignment to write a text and you feel that you have a creative stupor, do not be discouraged. Even if there is some short period of time left, you can always buy this text on the online essay writing service and get a high grade, because it will be written by a real professional author. You can find an artist to work with text on any topic on the CustomWritings website. If you are not yet sure in your abilities, use such services. It is not as expensive as it seems. The price depends on the deadline, so hurry up.
Structure
Each essay should have an introduction, body and conclusion, as in any other text. Imagine that you started the text with an incomprehensible thought, without an introduction and explanation of what you were going to tell the reader. Any reader simply will not understand anything and close the page. If you left the impression that you forgot to add something and went to watch the film, publishing "as is", your reader will go away.
Informativeness
There is such a thing as "water", letters that have no special meaning, collected in words without a specific purpose. Empty text that only takes time. To prevent this from happening with your essay or blog posts, make sure to tell some kind of information or your own thought, in which you see a unique meaning. Add statistics, news, expert opinions, historical facts, specific terms with clarifications, research and any data that relates to the topic of your homework, your text for a wide audience.
Personal experience
People are always interested to know if other people see something, went through it. How to cure vision without surgery. How does it feel to buy a bike yourself and choose from hundreds of variant s. How to save a chick that fell from a nest and feed it at home. Any of your experiences are interesting to people.
Without ambiguity
If you select a name for the text, it should reflect its meaning. Do not call the text in one word if it does not carry information. For example, a text titled "Thoughts" is read less often than a text titled "Loneliness". Just one word in both cases. The difference is only in information content. The same goes for the paragraphs of your text. Think, will people understand what you wrote about, or did you decide to leave fleur of mystery? Explain to the reader what you wanted to say at the end of the paragraph, if the text can only raise questions about what and why it was written. For example: "Pleasant coolness, bright colors, another sensation. Everything around slows down. " Did you understand something? And if you add in the end: "Autumn come, and I feel these changes in nature with big pleasure." True, this is becoming clearer?
Believe in yourself. Keep training. Do not take to heart comments and other people's opinions. You are only gaining your experience. Any errors are normal.