Webmasters do understand the importance of having an SSL certificate installed on their website. A good SSL certification would encrypt your data and ensure utmost privacy. However, there are thousands of companies on the Internet that will offer a regular SSL certificate, though they might fail to provide desired peace of mind you asked for.
But you need not to worry at all. GoGetSSLis one of the most reputed companies that would never disappoint you in terms of its services. Let us learn more about the company.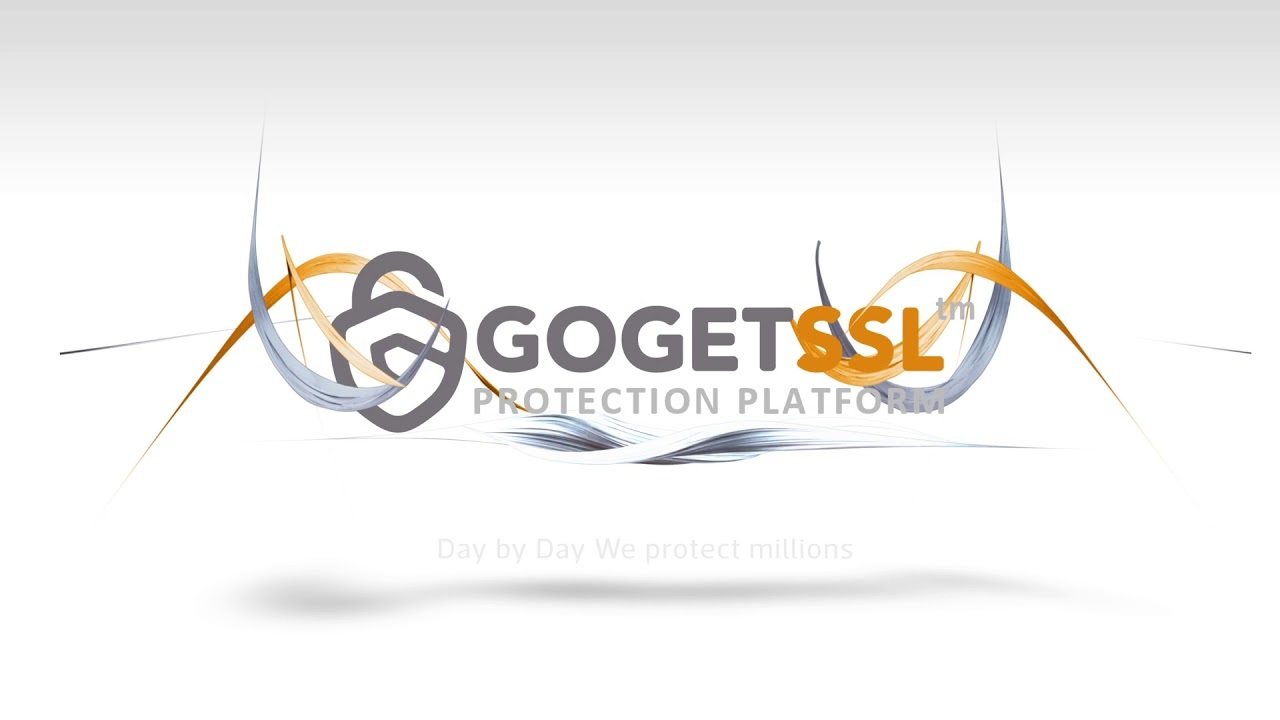 About GoGetSSL
GoGetSSL has been in business since 2009 and is one of the largest SSL certificate providers in the world. It belongs to the EnVers Group Company and drives the aim to safeguard and protect world wide web with services like SSL certificates, anti-malware tools and scanners, LEI codes and site seals.
At present, it provides Domain, Business and Extended Validation (EV) certificates, Multi-Domain, Wildcard, S/MIME and Code Signing certificates. In early 2018, they started selling their self-branded GoGetSSL certificates globally.
Also, they are the strategic partner of Sectigo (formerly known as Comodo CA), Official GLEIF Registration Agent and Platinum partner of DigiCert (Symantec). They receive a significant amount of discount from its vendors and this is why they provide SSL certificates at cheap prices to their customers.
Stunning Facts about GoGetSSL
Going a bit statistical, they have sold over 1,100,000 SSL certificates to 77,500+ customers across the world. They have over 8,200 resellers selling its services.
The best part about the company is that its certificates are issued by the leading provider such as RapidSSL, Sectigo, Symantec, Thawte and GeoTrust.
Every certificate offered by GoGetSSL comes with a green lock in the address bar and this largely contributes to improvement in website ranking on search engines.
With EV certificates you can get instant trust via green address bar with your verified company name.

Top Features of GoGetSSL
Over the years, GoGetSSL has empowered millions of websites with its SSL certificates and have become an authentic SSL certificate brand across the globe. Some of the top features of this SSL certificate provider are as follows:
SSL Certificate gets issues within minutes
As soon as you are done requesting the SSL certification, all it takes is few minutes. Their systems and servers are remarkably user friendly and fully automated for non-techy crowd.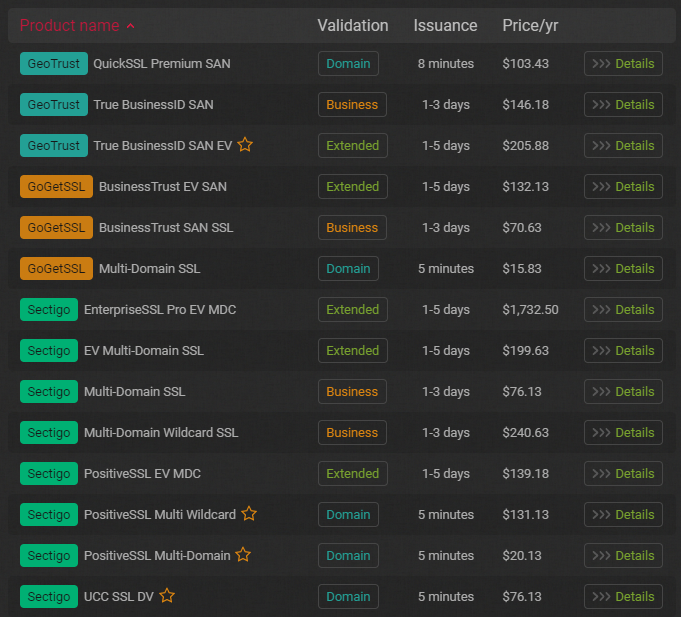 Compare Different Certificates
No matter what, you can always compare different certificates and choose the best one for your business. Go through the details of each certificate thoroughly and then make a choice.
Get Free SSL Certificate for 90 Days
GoGetSSL offers you free SSL certificate for 90 daysso that you can become sure about its services and opt it out for a longer term. Enjoy their services for 3 whole months and decide whether their services are worth a shot or not.
30 Days Money Back Guarantee
Though GoGetSSL ensures that its customers get complete peace of mind and most of them are happy with its services, still, if you are not liking it, you can ask for the refunds within 30 days of buying any service.
Fast and Powerful
The performance and optimization of these certificates is something worth praise. The servers are powerfully configured to ensure a smooth and steady performance.
Free SSL Checker
The missing intermediate CA files can make your SSL certificate stop working on mobile devices. GoGetSSL offers free online tool to ensure that the SSL you have installed is working fine or not. It also tells about the SSL expiration date, signature algorithm, key size, and issuer.
Reseller Program
GoGetSSL reseller programs lets you sell the Domain, Business and Extended Validation SSL certificates, Wildcard, S/MIME, Code Signing and SAN/Multi-Domain certificates. You can resell the certificates to your customers using its API and management consoles from RootPanel, WHMCS, HostBillApp or ISP Billmanager. You just need to enroll in the reseller program and its managers with create a free account for you with premium prices within few hours.
Pricing
There is a different pricing associated with each type of certificate starting from as low as $4.45 per year. It is up to you which service you choose and which SSL provider you select.

The Bottom Line
GoGetSSL is one of the best SSL certificate providers across the globe from where you can buy the most secured certificates at affordable prices. Not only this, you can even resell their services to your customers in your own branding. You must try taking the services from GoGetSSL today!