It requires a lot of things to start a blog on the web. You need to first buy a domain name, a website hosting service and a platform to run and establish your website. When it comes to starting a new blog, WordPress comes first. If you are stepping into the website building, then you must check for the all-in-one place that offer different types of services.

10Web is such a platform where you can find out all the essential and useful tools to build a professional blog on your own. The readymade tools and services offered by this platform makes it one of the best WordPress Site Management tool. In this review article, you will get to know everything about this latest all-in-one WordPres platform for building, hosting, and managing websites, 10Web.
About 10Web
10Web is the latest all-in-one WordPress Site Platform on the market. It is designed to provide all WordPress-related services. You don't need to go anywhere if you are planning to build a website or launching it on the web. This platform has got your back!
Compared to other all-in-one WordPress platforms, It offers many other advanced services which make it different from the existing providers. Let's check out the services and products offered by this platform for WordPress enthusiasts and web developers.
What do you get?
Being an advanced all-in-one WordPress manager, you will get a lot of similar services like the existing platforms such as WPMU Dev etc. However, It gives you much more than that. Let's find out what will you get!
50+ Premium WordPress Plugins
20+ Premium WordPress Themes and Templates
10Web website builder on top of Elementor
Managed WP Hosting on Google Cloud
Backup and SEO services
blogsilt-in Unified Cloud Storage Dashboard to manage multiple
Image Optimization
1-Click Installs
Better Management of your Websites with the Tools and much more
What makes this platform unique for the beginners is all the services are available at one single place. You can connect all the services together while building and launching your website. This makes it easier for beginners and professionals as they can save a lot of time by using this software and its available tools and services. Let's decode this software now!
WordPress Themes and Plugins
This all-in-one Manager is packed with a number of premium plugins and themes which are readily available for you to use. Once you opt for their plan, you will be able to use all the services offered by the manager to build, manage and run a Website or Blog.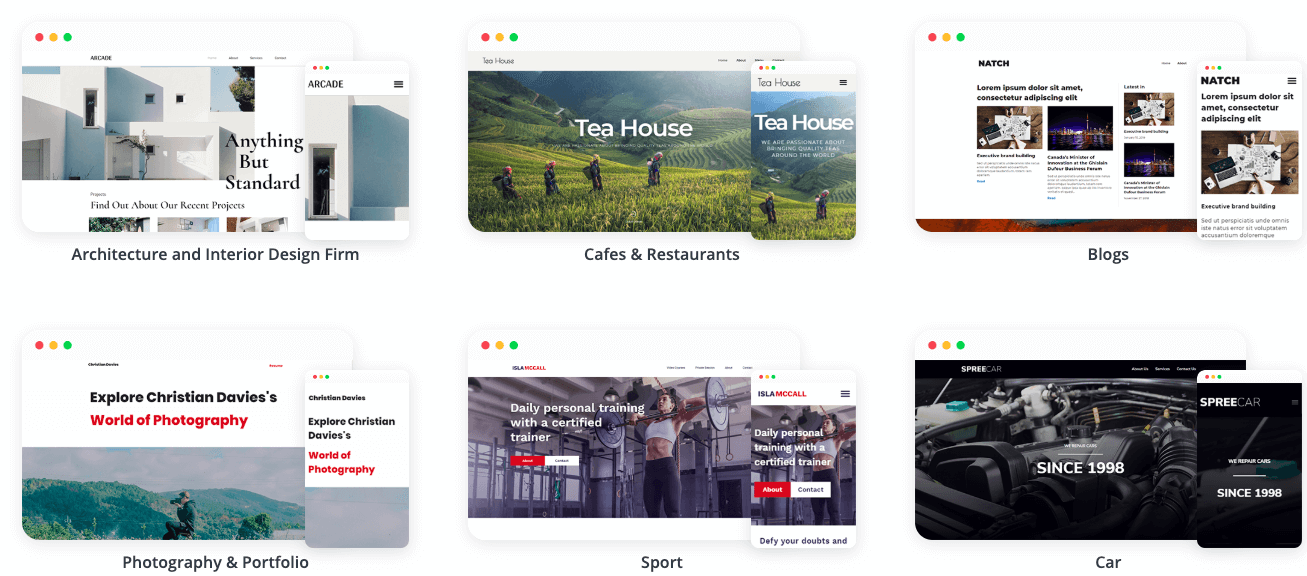 It offers over 50 Premium Plugins and 20+ WordPress themes and ready-made templates which you can install and use as per your needs.
If we talk about the available themes, then you will get Sauron, Business Elite, Best Magazine, News Magazine, Business World and Portfolio Gallery themes.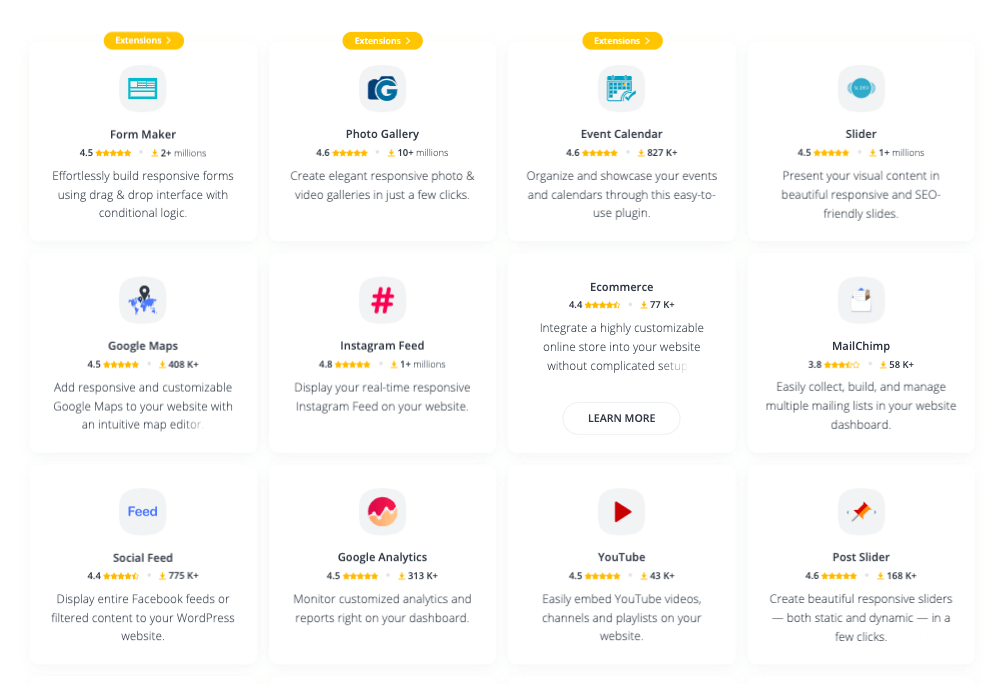 Apart from the premium themes, you will get a huge list of Premium and Free Plugins from here. You just need to explore the available plugins and click on to the one which you want to install. It includes over 25+ Premium Plugins and Extensions which you can use to monetize your website and to build it efficiently.
If we talk about the most popular Premium Plugins available on this platform, then the platform includes Google Analytics WD, Form Maker, Ecommerce WD, Photo Gallery, Ad Manager WD, MailChimp WD and many other more.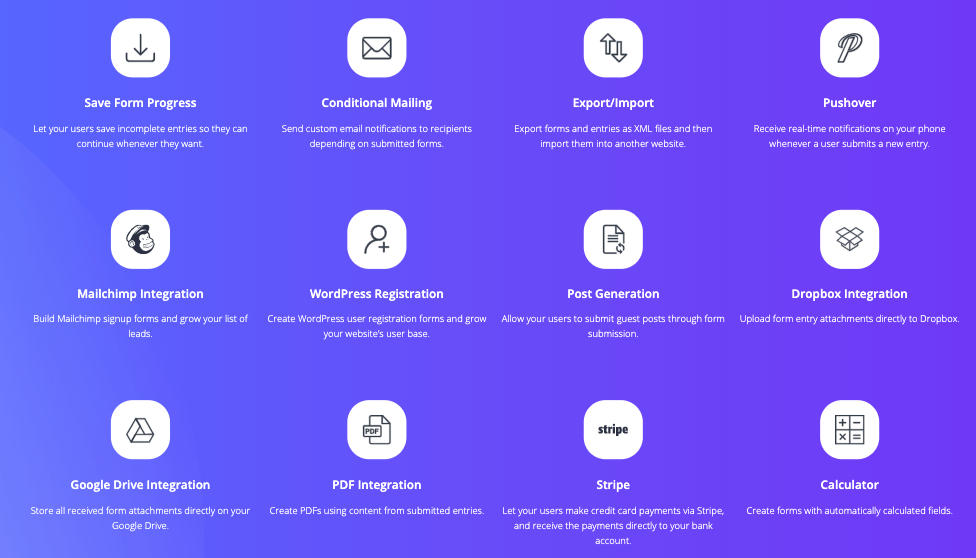 Apart from the freebies, you will also get a variety of services from this platform. If you are anxious to know more about the services offered by this platform, then here we have listed down all the services for you.
Available Services
This WordPress Platform offers different types of services in terms of free plugins. You can make use of the plugins as services for your multiple WordPress websites. Let's talk about the essential services offered by this platform.
WordPress Backup and Restore
You will get a reliable backup service from this platform as a cloud-storage service. You can take a backup of your database, WordPress Themes, WordPress Plugins, File system etc. You can integrate your cloud storage services to use this feature.
Search Engine Optimization is essential to populate your website. If you are worried about the traffic on your website, then this Built-in SEO tool is right here to help you out. You will get readymade templates and phrases which you can use to improve your Website's SEO score.
This is a great tool for those who have limited data. With this built-in tool, you can easily optimize the size of the images. You can optimize single or multiple images with one go using this tool. There are many tools available as Plugins on this platform which you can use as per your requirements.
Let's talk about the Dashboard of this platform from where you can start hosting your first WordPress website and manage it properly.
10Web- Website Builder
The Website Builder of this platform is very user-friendly as you will get all your Plugins and Themes and Websites here. You will also explore the different plans of hosting from the dashboard. Upon registering your account, you will be asked to enter your login credentials such as username and password.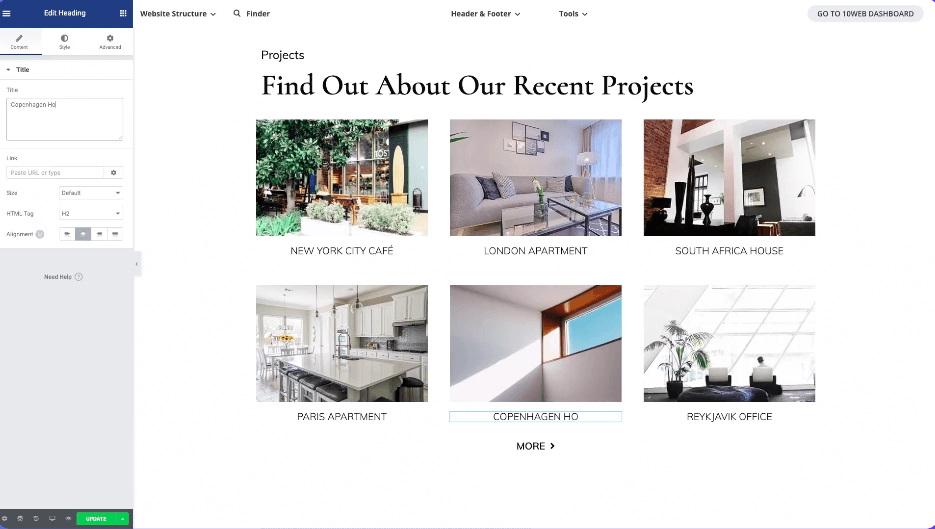 The dashboard will be presented in front of you and you will be asked to Add a Website. Just download the 10Web plugin and install it to your WordPress site to make things easier for you within your WordPress site. You can install plugins, themes and other services with one click from the Dashboard itself. 10Web builder is made on top of Elemntor.
Attractive Hosting Plans
10Web offers WordPress Managed Hosting with a number of attractive plans for the different types of users. The Hosting plans at 10Web are managed by Google Cloud which is currently the most reliable platform for Website hosting. Google Cloud Servers provide super faster speed that offers website uptime of 99.99%.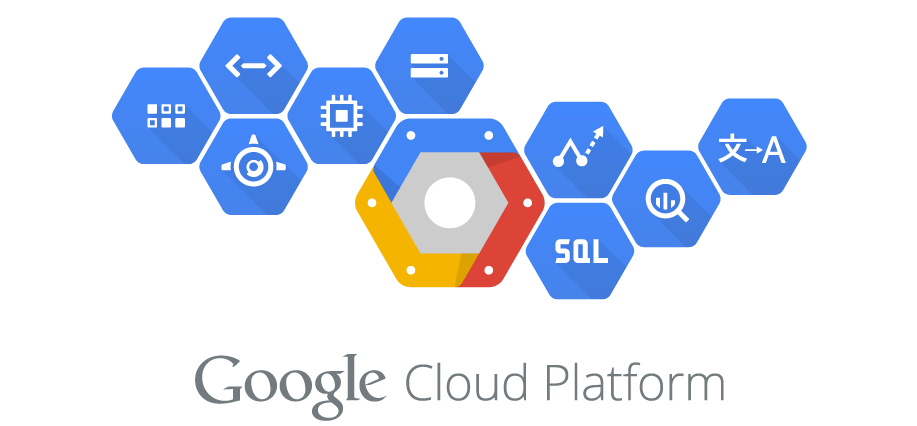 A website hosting server is the first thing you need to consider before building your website. The website hosting at 10Web provides seamless user interface and faster performance. What makes this platform so much popular is it doesn't need any manual tasks. You can manage multiple websites through the advanced Google Cloud servers automatically.
How much Does it Cost?
Depending upon your basic requirements, there are different types of premium plans available for the users with Monthly and Annually subscriptions.
Personal: Personal Plan is there for a single website. It will cost you $20 per month.
Premium: Premium Plan lets you host up to 3 websites and it will cost you $60 every month.
Agency: This is for agencies and big companies. This plan lets you host up to 10 websites and it will cost you $170 every month.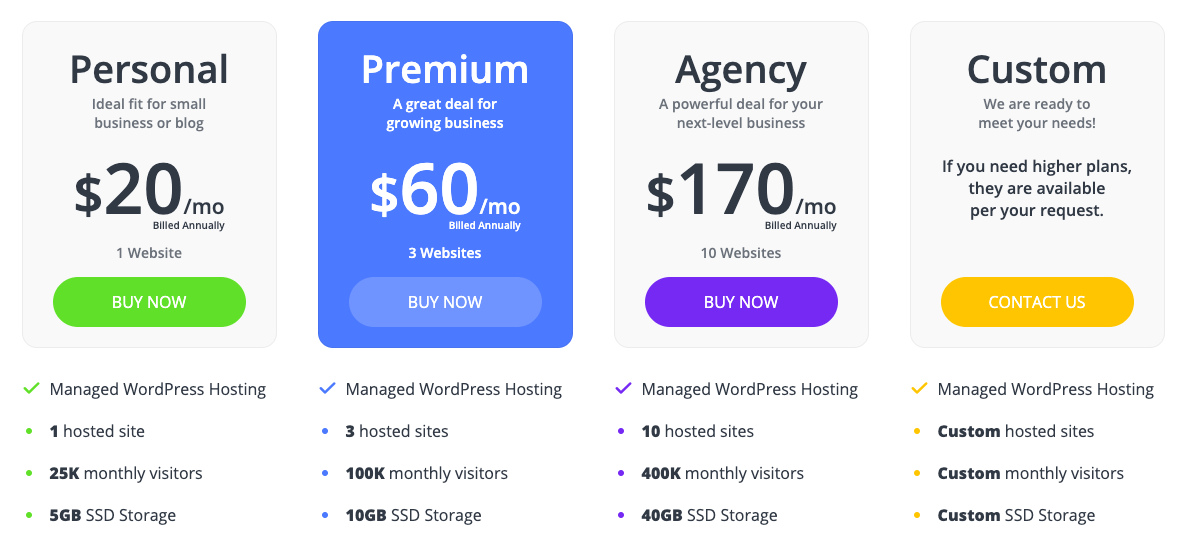 You can also customize your plan by contacting their customer Care Team. They will guide you more about the suitable plans as per your requirements which you can avail.
Conclusion:
WordPress globally popular and when you have such an advanced all-in-one WordPress hosting and management platform available, you should not think twice before availing its plan. The platform offers plugins, themes, extensions and many other useful services under one single platform.
You will also get premium services such as backup service, security service, malware protection and much more. It's a highly recommended service by the experts for both, beginners and professional web developers.