Both businesses and consumers benefit from VoIP systems. VoIP offers reduced expenses when compared to landline phone systems, more straightforward setup and maintenance.
However, like any technology that connects to the internet, the question becomes: "How secure is it?"
Can you trust your VoIP system to safeguard your personal information? Read on to find out more.
 Security Fears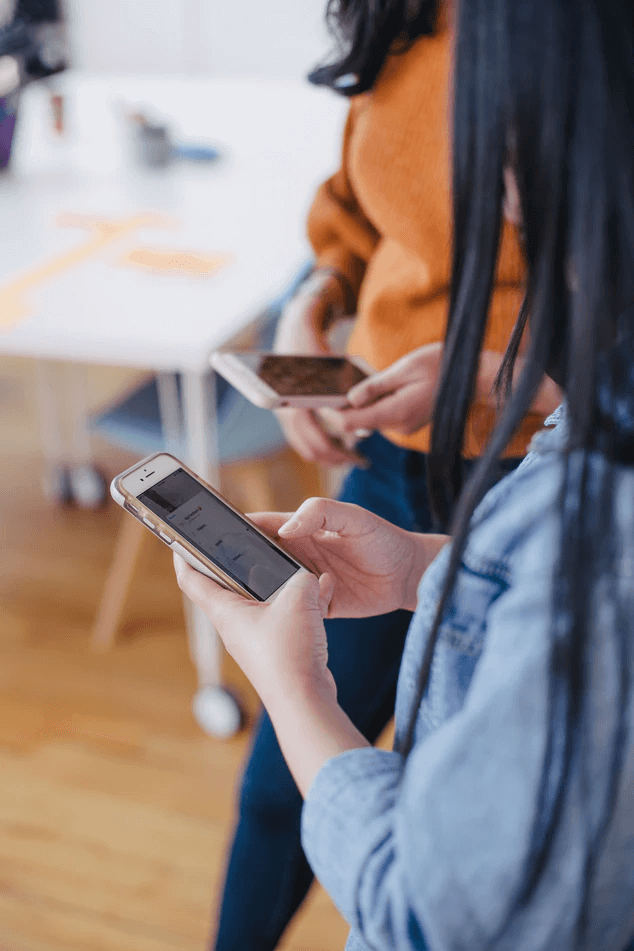 More and more people fear their data leaking or falling into the wrong hands, and rightfully so. It seems like there are stories in the news often about massive data breaches, and people worry they may be compromised too. We do almost everything online from checking our bank accounts, paying bills, ordering food, shopping, and more.
With VoIP, people fear their calls being recorded or their accounts getting hacked, in which criminals run up bills the user is expected to pay.
Another fear many people have is a computer virus infecting their VoIP system.
While these are legitimate concerns, the good news is that your VoIP system — with the right setup — can be made very secure. A reputable company will already have security policies in place to ensure their customers are as secure as possible.
 How VoIP Works
VoIP or Voice Over Internet Protocol transmits its data over broadband rather than copper wire as with traditional landline phones or via a cellular connection. Using VoIP is much cheaper than regular phone lines with the option to purchase wholesale VoIP services, and depending on your plan, you may not be charged for long-distance calls.
VoIP systems work in several ways:
–     Traditional Phone & Adapter: Some VoIP systems use an adapter that allows you to make VoIP calls through your traditional landline telephone.
–       Computer: Most people use their VoIP systems via their computers. You've heard of Skype and Apple FaceTime; both of these are types of VoIP systems. Programs like Skype even allow you to call to cell phones and traditional landlines.
–     Mobile Phone: If you have a smartphone such as an iPhone or Android device, you can use software like Skype or WhatsApp to make phone calls via an app.
How To Secure Your VoIP System
VoIP security is like any other security system, in that you must implement the protocols given to you by your provider and any third party security systems to keep yourself and your data safe.
Currently Provided
So:
The first step is to know what security your VoIP provider has already set up. When choosing a VoIP provider, you must select one with a robust security platform.
Also, be aware of apps that ask you to override your current security because doing so can leave you vulnerable to attack or theft.
If you're using a VoIP system for your business, check with your VoIP provider to make sure their security matches the needs of your industry. Ask them what accreditations they have and how they keep third party software secure if they implement it.
Ask them if they send out notifications in case of a data breach with recommendations on how to protect your data.
Your Network
The next stem to keeping your VoIP system secure is to secure your network. If your VoIP systems are protected, but your network isn't, you're setting yourself up for disaster.
Securing your network against VoIP risks is best done by encryption. Hackers and snoopers do their best work on unencrypted networks because the data is easily stolen and seen.
With an encrypted network, the information someone records or steals is useless. So, to keep your network secure, use a system that offers end-to-end encryption.
One of the best ways to encrypt your network is to encrypt your WiFi network because WiFi is easy for thieves to snoop on. Don't let your users connect their mobile devices to an insecure WiFi network because they risk exposure.
Another way to ensure your network is secure is by using strong passwords for access. The best passwords are long and a mix of capital and lower case letters, numbers, and symbols.
Also, change passwords every six months to be on the safe side.
Choosing The Right Provider
A good wholesale VoIP provider helps its customers implement and maintain security systems. They also offer different security packages based on the client's need rather than a one-size-fits-all approach.
When choosing a VoIP provider, you must scrutinize your current security measures and what data needs to be protected. Find out if your provider meets all the regulatory obligations for industries that deal with HIPAA if you operate in that field.
Remember:
That the bulk of the responsibility for your VoIP security lies with your provider. A good provider explains how they keep your data secure and what you can do on your end to tighten things down even more.
Security is often a team effort, which is why it's essential to choose a VoIP provider you can trust and one that has an impeccable reputation with keeping data secure.
If you follow their guidelines and do your part to secure your network, you can operate your VoIP system in total confidence that your information is safe.