Digital Marketing is essential for your online business. In fact, over 75% of businesses are relying on digital marketers as they provide suitable audiences to their business by making use of different types of tools.
If you are a creative person, then you can even create your own videos and can promote them on different platforms. There is so many video creation tool available on the digital platform. If you are confused and couldn't decide which Video Creation software is good for you, then here we have got a very special video editing software for you I.e. Create by Vidello.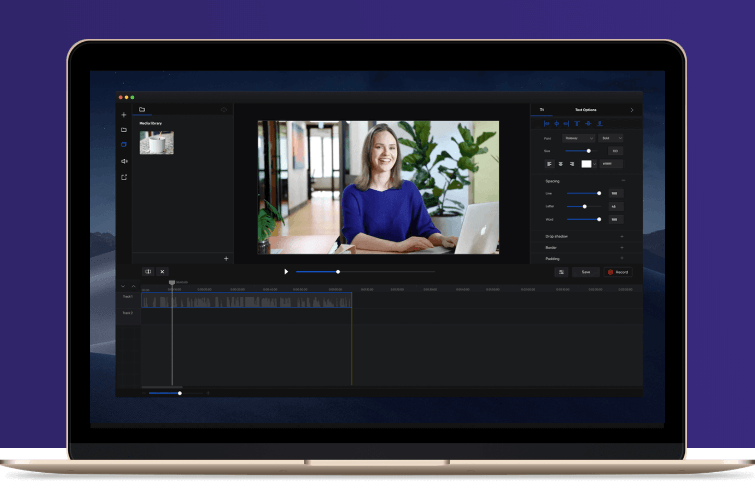 What is Create?
Create by Videllois a powerful Desktop video editing and recording software which is available for both, Windows and Mac users. It lets you edit your videos, record your webcam, audio, a screen with the desired screen resolution. You can select the screen resolution from the given options.
This advanced video editing app comes with a set of advanced video editing tools which are ready-to-use. You can simply make use of this app to start creating professional videos.
It is packed with many advanced features and is extremely useful when you edit a video. This easy-to-use software is there for all types of users. It can be used by beginners as well. Let's check out some of the key features of this app first.
Create by Vidello: Key Features
Desktop-based application designed for both, Windows and Mac systems
Easy-to-use software with simple navigations
Timeline editor with drag, drop, resize and many other useful features
Add music, insert things, lock media with the built-in tools
Instant Voice Recorder with One-click
Webcam Recorder
Screen Recorder
Add shapes, texts and much more
Add animations with icons, emoticons, and premium songs
Export your work in full 4K resolution
Easy publish option to Vidello and YouTube with one click
Canvas resize to adjust the canvas area as per your choice
Fade in and out transitions
Supports plenty of Keyboard shortcuts to work efficiently
How to Make a Video using Create?
Create is designed with simplicity and it offers all the easy-to-use tools and features for everyone. With this tool, anyone can create a professional video as it doesn't require any prior knowledge.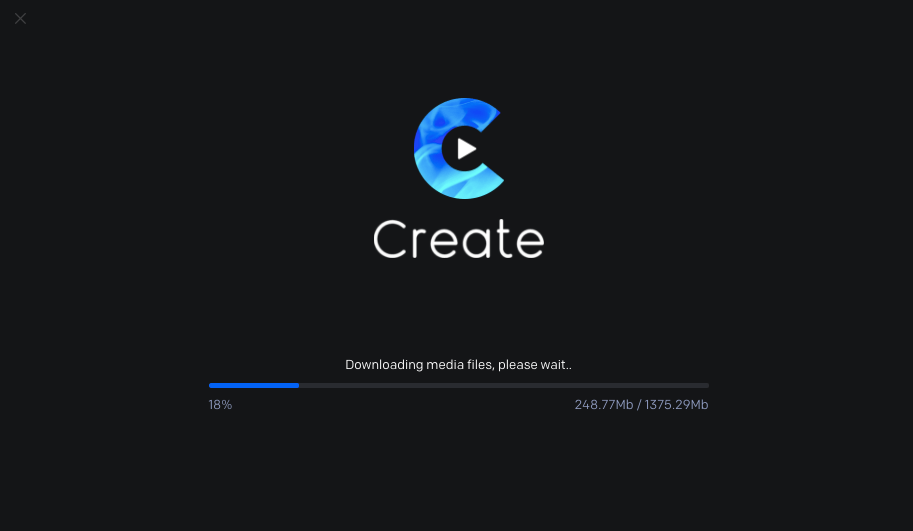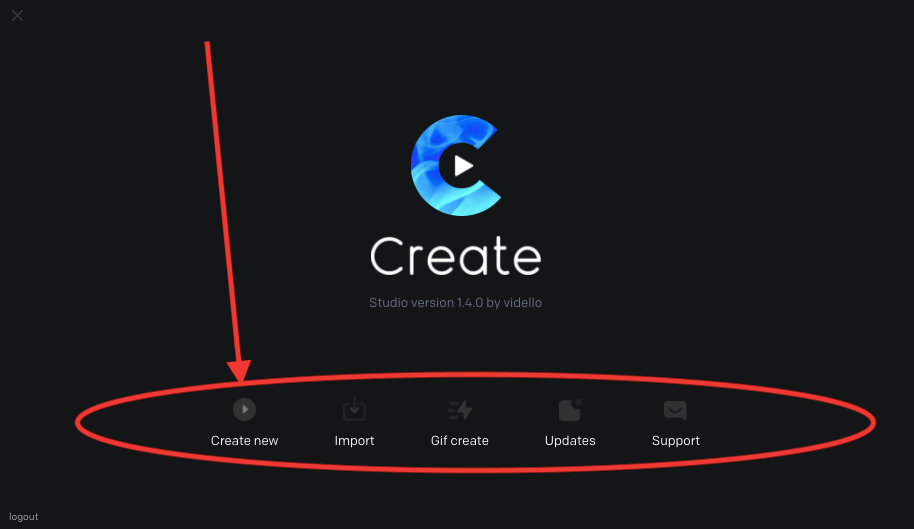 The first thing you need to do is downloading and installing the Video editor software on a respective PC system. We have tried it on our Mac system; however, you can get it for the Windows PC as well.
It weighs around 1.3GB; you will have to wait until the downloading process is finished. After that, you just need to launch the software and it will ask for the login credentials. You need to enter the login credentials given to you at the time of purchasing this software.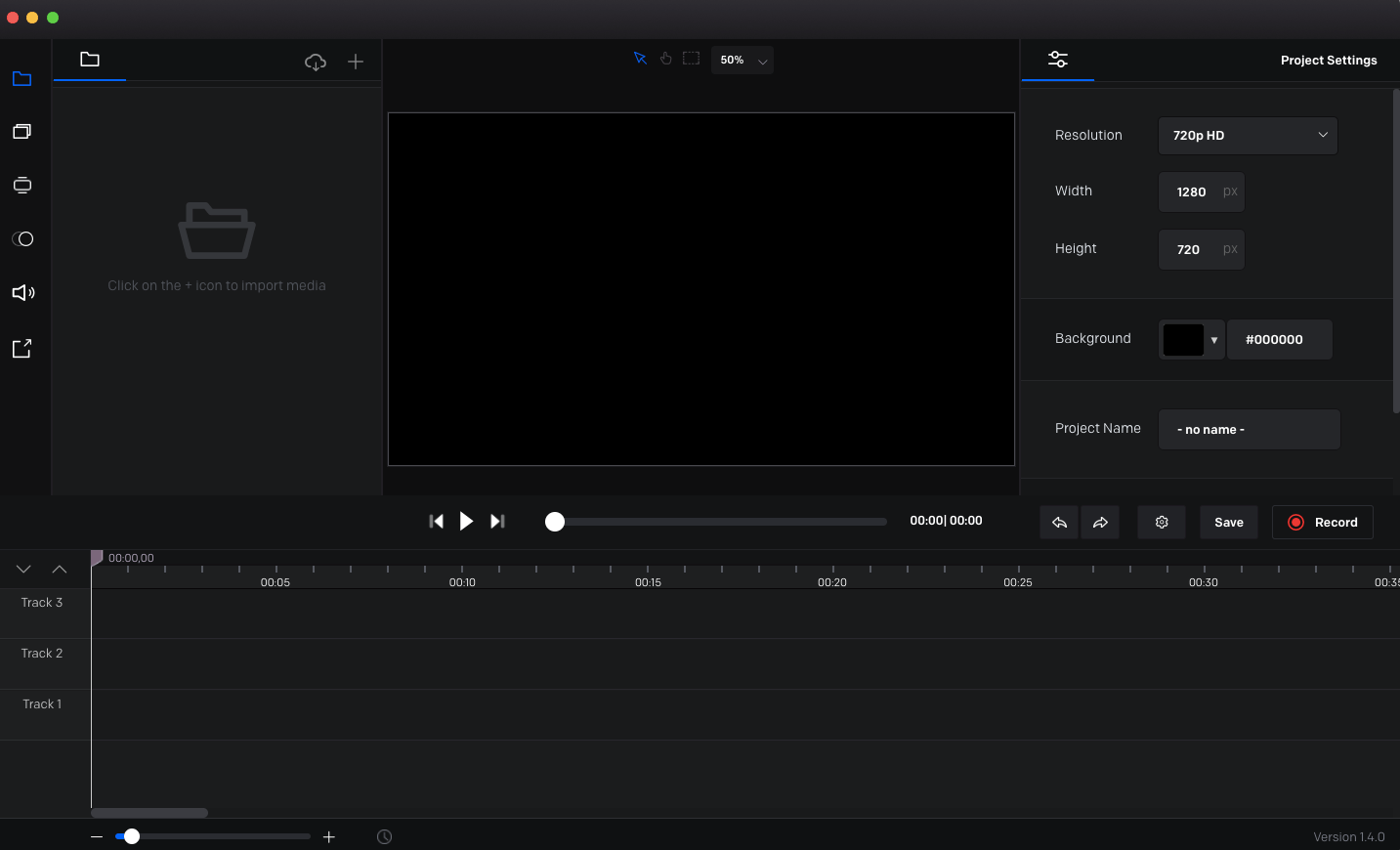 The front page will be presented to you with an intuitive interface. All the sections, tools and blocks are there ready-to-use for you. You can make use of all the tools and features of this software while creating your own video.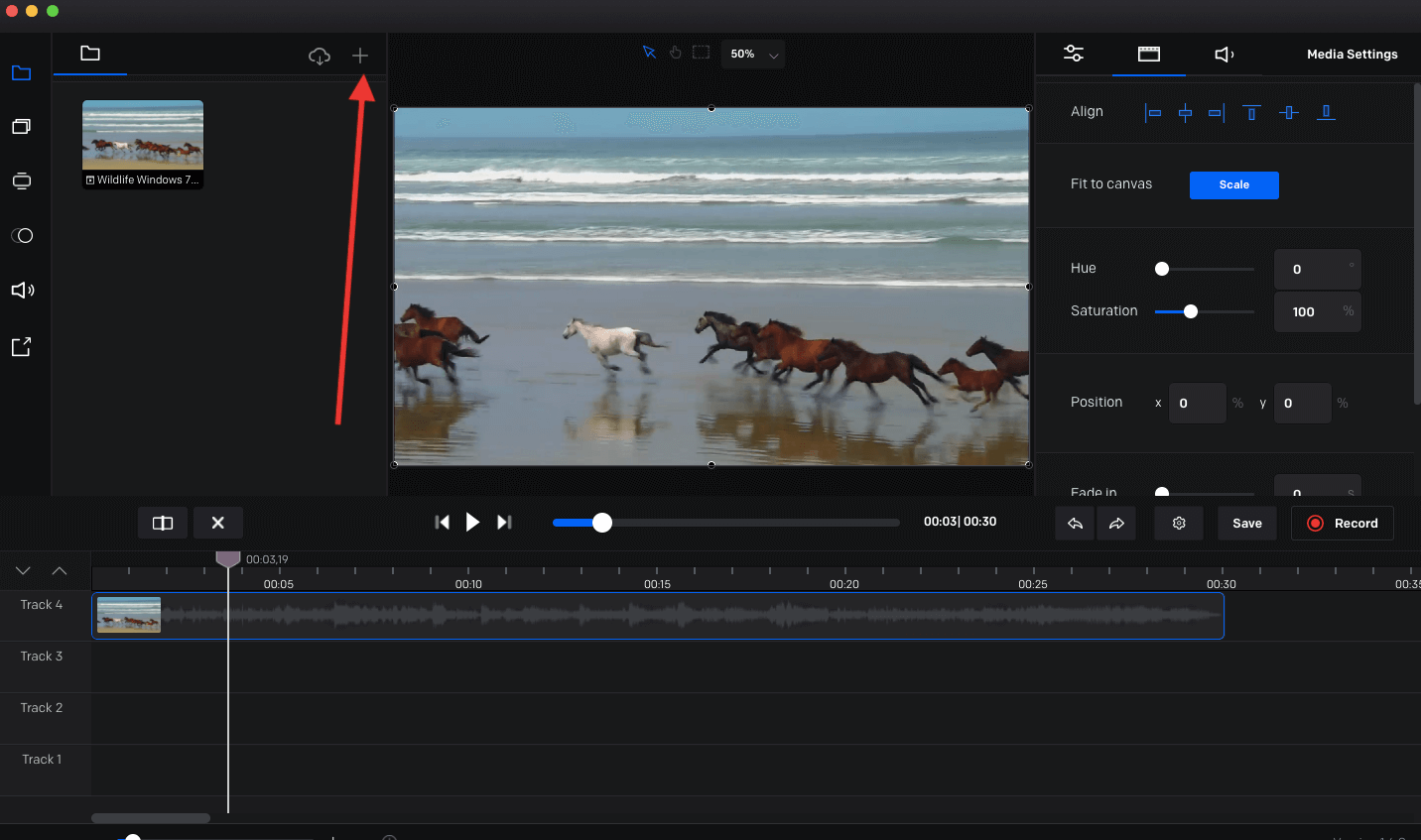 At the left side, you will see a Drag and drop section along with a + icon. You can add a sample video to start your work on this software. Click the +icon and browse the video to be edited. The video will be right there on your screen.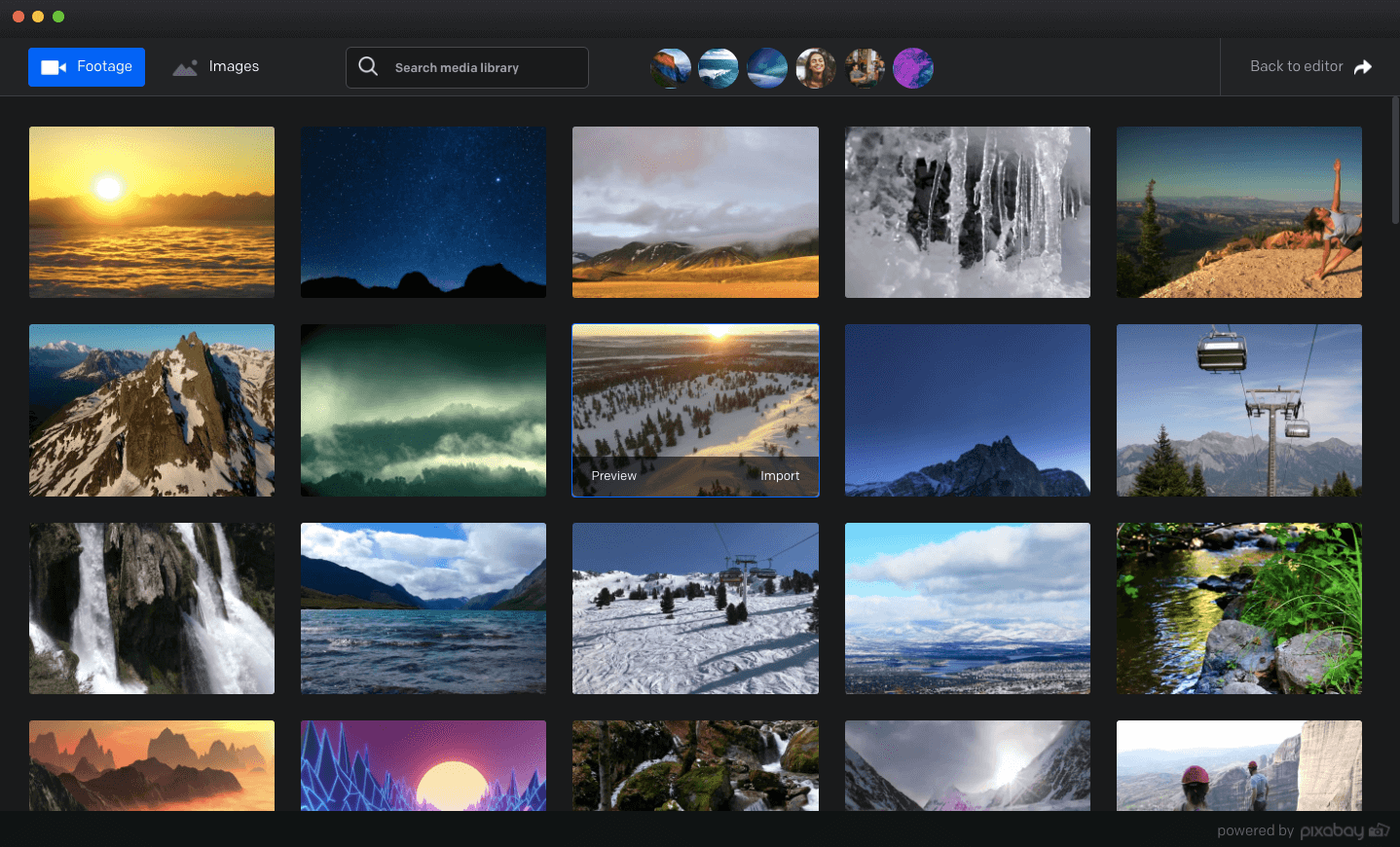 The module has hundreds of images and footages which are there for you to use. If you are a beginner and want to just test out this software, then you just need to select the Footages option and click the import button from there. You can also search for a suitable image by making use of the search bar given there.
If you go to the left sidebar, you will see a number of sections there. This is the tool-box where you can find out a number of useful tools. The first tool is typography, you can add typographies, texts, icons and much more to the selected video. Just select what you want from the list and drag it to the video.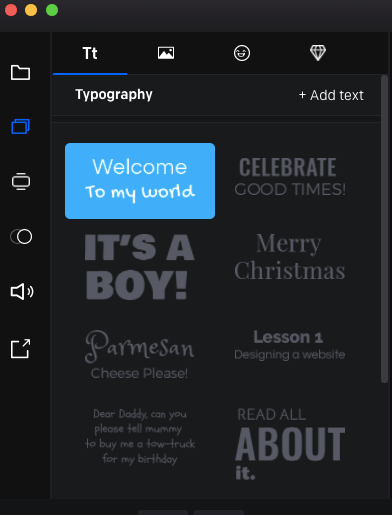 You will also get a number of Presets which are ready-to-use for you. You just need to select it from the Presets' folder and it will be added to the video. The same way, you can add transitions, audio files and much more to your work.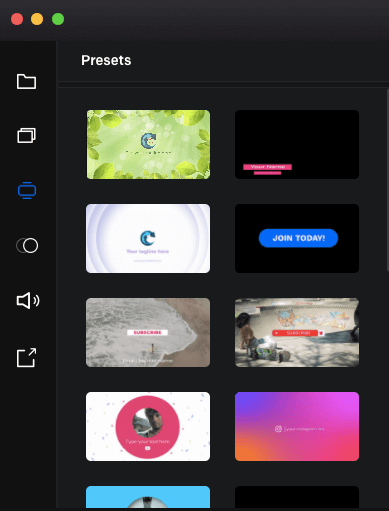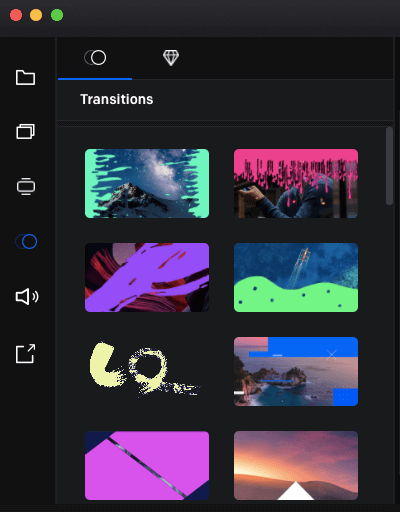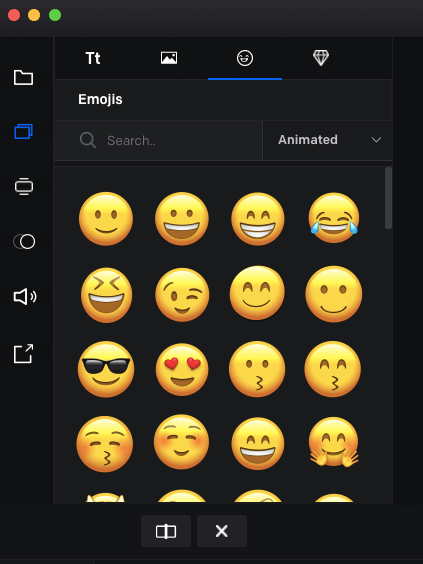 If you go to the right-sidebar, you will see the Video Settings option. You can select the Video Resolution, Background of the video and other customizable options.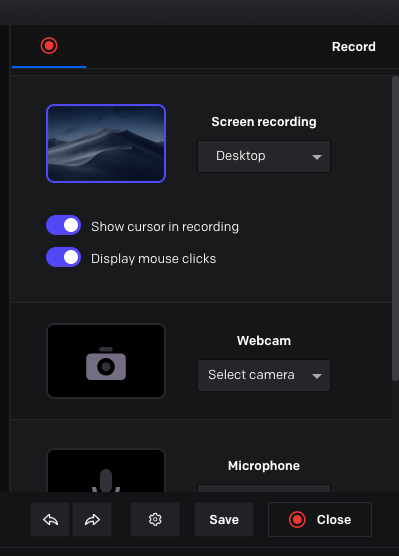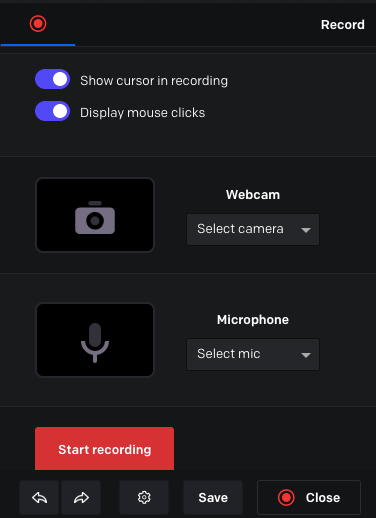 To record a screen or a webcam, there is a special Record button given at the right sidebar of the front-page. You just need to select the Record button from here. You will be able to select the video file, screen resolution and many other options to start your work with. You can also adjust the microphone while recording a voice from the built-in Voice Recorder software.
Create by Vidello: Pros and Cons
Pros:
Available for Windows and Mac systems
Easy-to-use Software designed for everyone
Readymade templates, images and footages
No additional software or add-on required
24/7 Customer Care Support
Suitable for beginners
No prior skills needed to use this software
30 Days moneyback guarantee
Cons:
There is no Linux version available.
Pricing:
This software is available with two different editions, Personal License and Commercial License. The pricing for each license is different. You can get this software with a special price of $127 which includes all the premium features and tools. There are many other options available to buy a Premium Version of this Software which you can buy as per your requirements.
Conclusion:
Create by Vidello is one of the most advanced Video Editor and Screen Recording Software available on the market. This software offers a set of unique and advanced features with built-in tools, templates, images, footages and more. If you want to create a professional video or just want to record a webcam and make professional videos out of it, then this software is the perfect solution for you.