If you want to grow your business on the web platform, then you must use a set of advanced tools and software. Reliable software helps you to grow your business and productivity simultaneously. When it comes to marketize your products and services online, email is the best way to do so.
If you have a good number of emails, you can easily grow your business by making use of the list of such email addresses. You can marketize your products and services with useful information through emails. If you are searching for a reliable email verifier tool to monetize the list of emails, then DeBounce is the best platform available for you.
What is DeBounce.io?
DeBounce is a simple, fast and accurate Email Verification Tool which is available for all the website users and online business owners. This tool is highly recommended by professional digital marketers who know the value of email marketing.
If you already make use of email marketing for your business, then you should keep an eye on the data of your emails. You should also know about whether the emails are being sent or not, they should not land in the spam folder etc. Everything should be well checked before you spend your time on it.
DeBounce Email Verification tool validates useful emails from the list. If you own a list of bulk emails, then this tool has an option to upload the list and validate all the useful emails from the list. You can also check your statistics and other useful information through their website. Let's see how it works!
How does DeBounce tool Work?
DeBounce is a web-based email validation tool. To make use of this platform, the first thing you need to do is creating an account. Click Create account option, enter your email ID, add username and password. You need to verify your email to start using its services.
After logging into their website, you will see a clear Dashboard of the platform with a number of useful sections. You can access or edit your DeBounce' profile and can make use of other options from the left sidebar of the platform.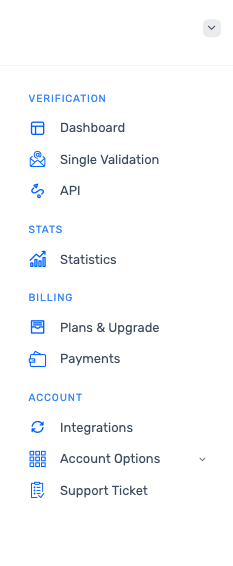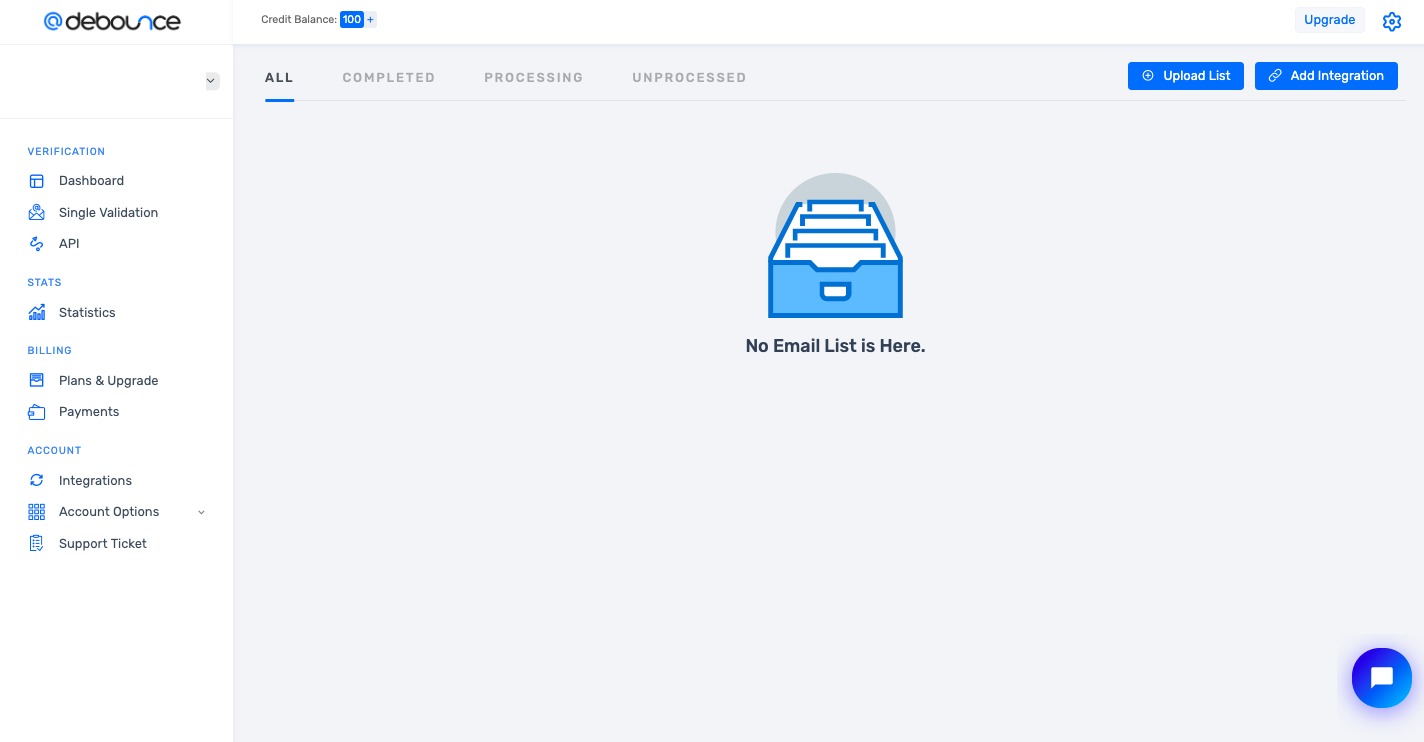 To upload the list of emails to verify using this tool, you just need to click the Upload list button from the upper right corner. Once you click the button, you will be asked to browse the list from your system's hard drive. Click the browse button and select the list of emails that you want to verify using this tool.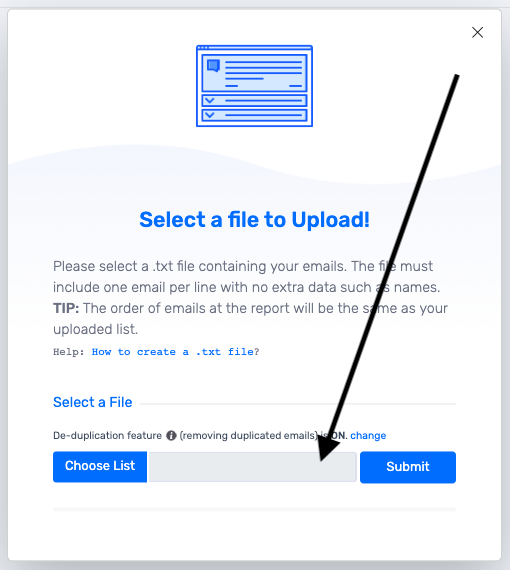 The tool will automatically start its process and will present you the list of validated emails. This list can be used by the user to send emails of their products with useful information. Make sure you promote your business professionally to get more clicks.
While using the platform, if you are facing any issues, you can directly reach out to the Customer Care executive using the Chatbot feature. Click on to the Chat button from the lower right corner and enter your query there. You will get instant help from the experts.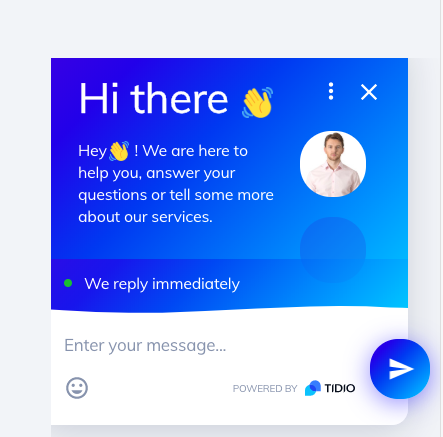 Once you start the process, you can start tracking down the validation process from the left sidebar. Click on to the statistics option to see the results and credit of your profile. You can use this credit or can buy more credits as per your requirements.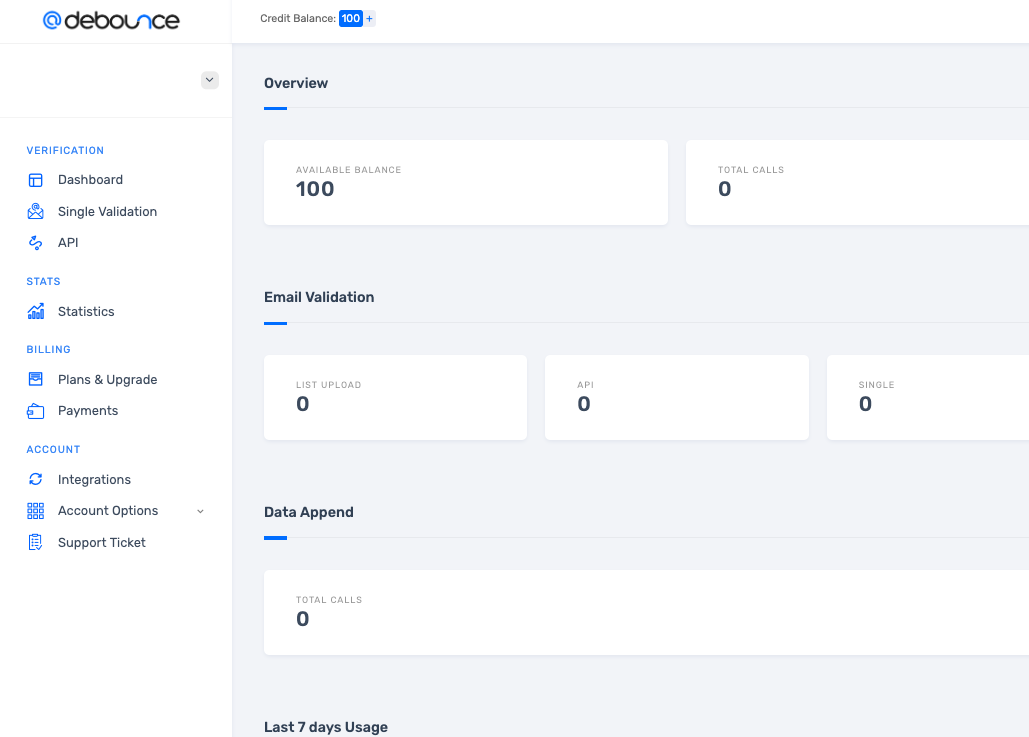 If you want to check the available plans and payment terms, you can also check them using the given option from the left sidebar by clicking Plans and Upgrades option.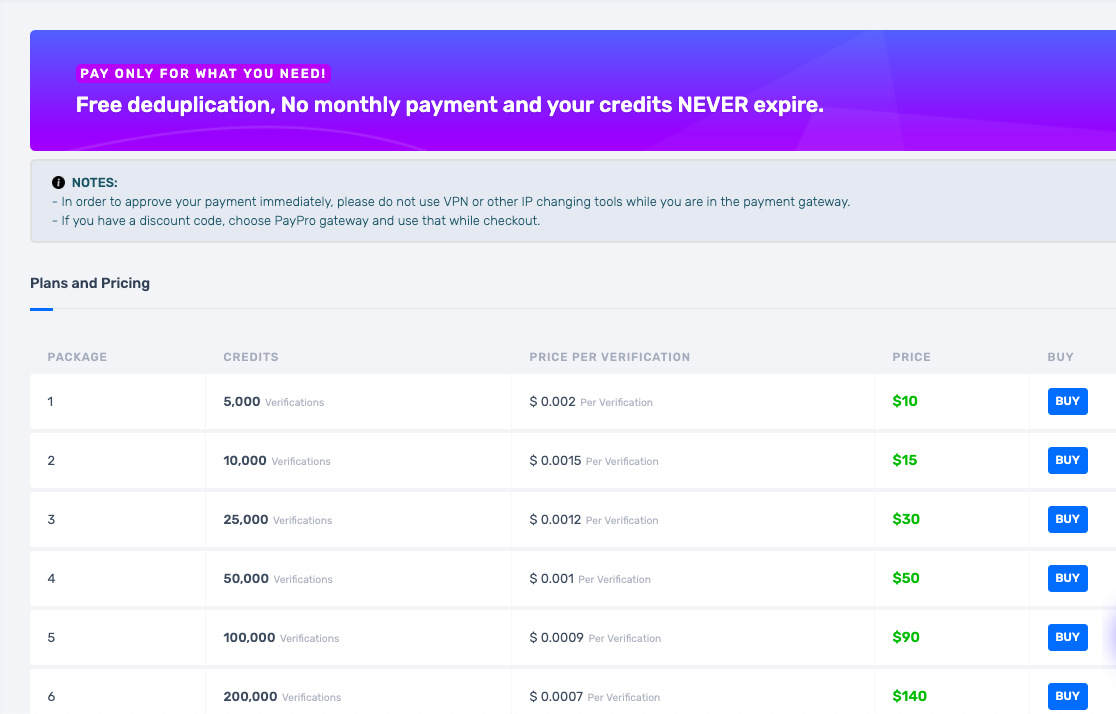 There comes a time when you face some kind of trouble while using this platform. To solve such queries, you can raise a support ticket by using the Support Ticket section from the left sidebar. Just click the option and fill in the details with your query. Your query will be solved at the earliest.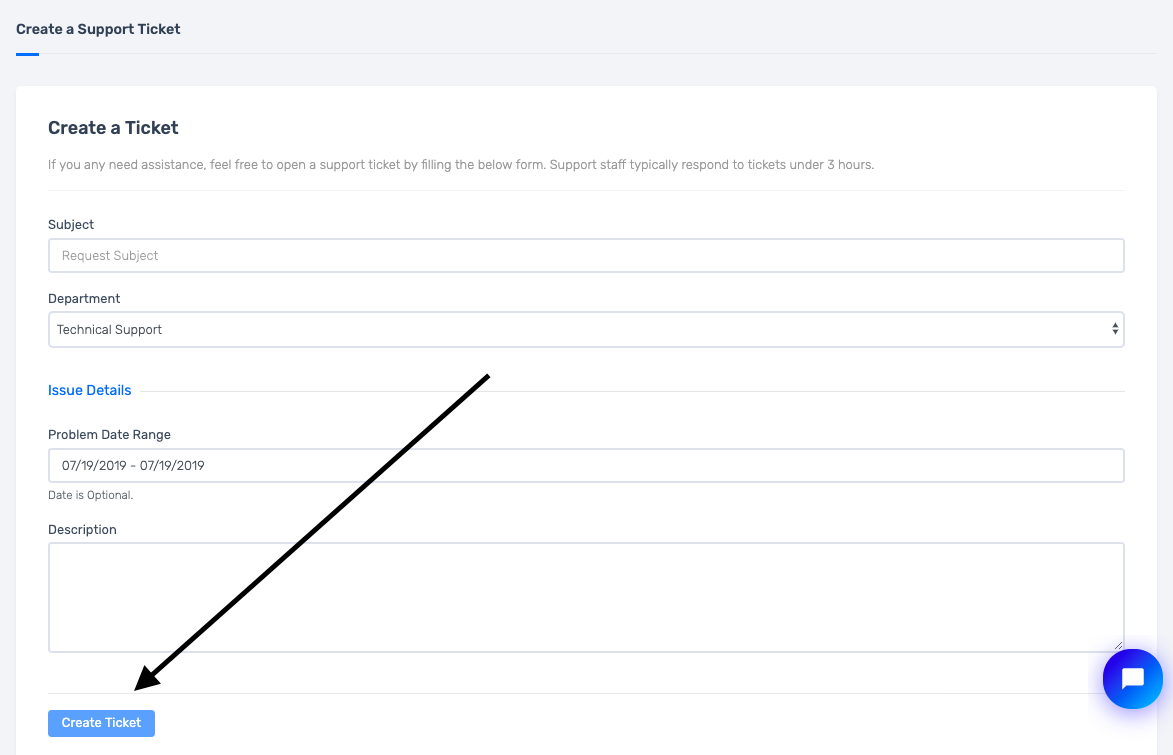 DeBounce.io WordPress Plugin
Most of the websites are based on WordPress and for that reason, there is a special DeBounce.io WordPress Plugin available for the users. This Plugin helps you to send and validate emails automatically.
Just go to your website's dashboard section and click on to the Plugins section. Search for DeBounce.io and click the Search button. You will see an option of this Plugin, click the Install button, activate it and start validating emails.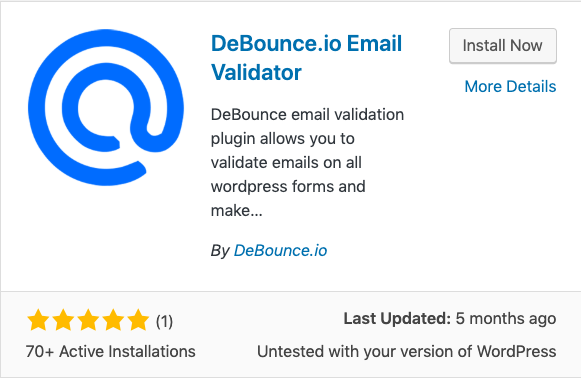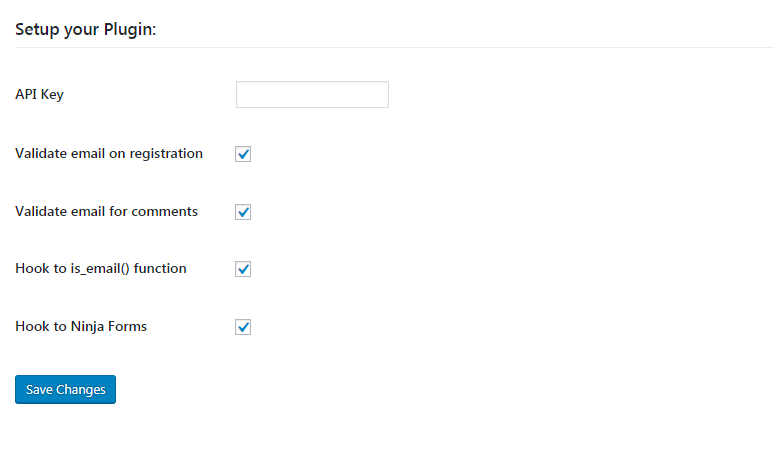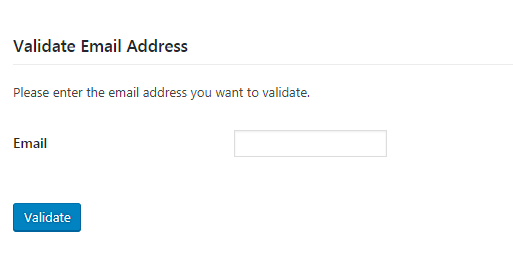 You will be presented with a list of options, you just need to Tick mark the useful options from the given list and click the Save button.
Final Words:
DeBounce is undoubtedly the most reliable and easy-to-use Email Validation tool for all the website owners. This tool is highly recommended by the experts to make use of an email list which is in bulk. You can quickly validate the emails from the list and can start promoting your business and services through emails effectively!