Mac system comes with advanced features to improve your daily productivity. However, there are some people who always look for something new to try on their PC systems. If you work on a Mac system and looking to change its interface, then here's the Commander One 2.0 File Manager software for you.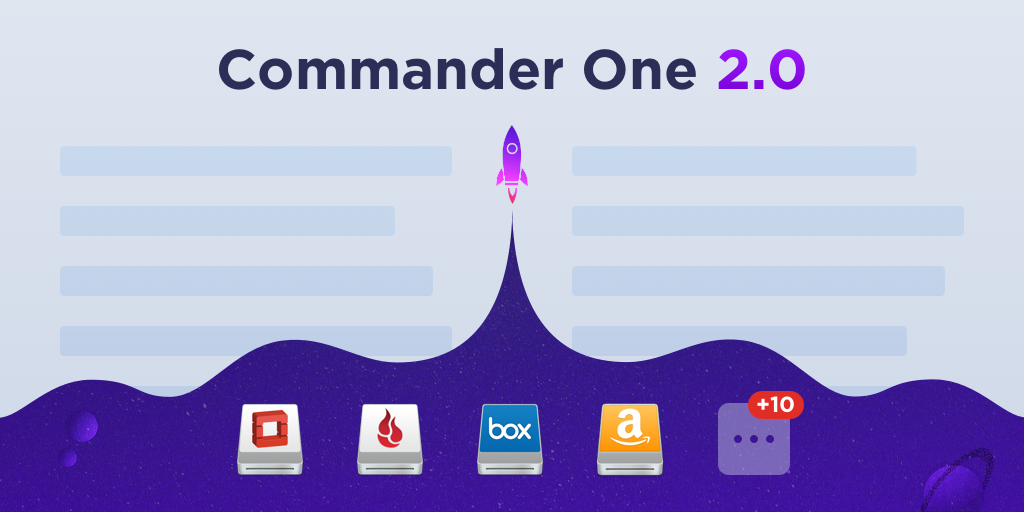 What is Commander One 2.0?
Commander One 2.0 is an advanced File Manager software for Mac systems to replace the default Finder app. The makers have recently released an upgraded version of this software with version number 2.0.
The upgraded version of the Commander One software brings a variety of new features which are there to improve your overall productivity and offers a brand-new look to the interface.
What's new in Commander One 2.0 Compared to Finder?
Being an advanced File Manager app for Mac system, this software offers a host of new features to users. The features are quite innovative and you can do a lot of things and not just organizing your files and folders within the system.
It enables you to store your files and documents over the Cloud. Yes, it comes with the support of Cloud-storage to save your files over the cloud from the system itself.
You can navigate a Mac, can make use of cloud storage resources with a built-in feature, organizing files and folders easily and a lot many more things you can do with this latest File Manager app.
This integrated finder app works simply with your Mac system and it doesn't interrupt with any other app. You can use it independently just like the existing Finder app with more precise management options. Let's see what's been improved in this upgraded edition.
Many Mac users find the default Terminal Window on a macOS is not good. With this upgraded Commander One software, you will get a new Terminal Emulator which is integrated with your system. You can take full control over your files, documents and all the data stored in your system.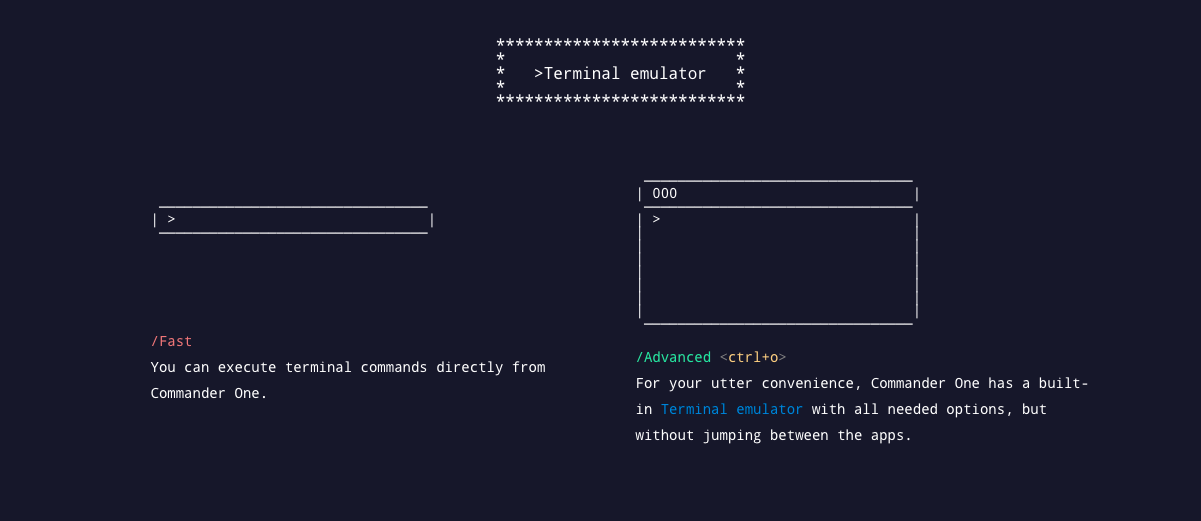 Cloud Storage Integration
It comes with built-in Cloud storage support for Box.com. You can get access to your files and data stored over this platform right from the Commander app. You don't need to install an additional Box app for the same. It lets you even store, copy, paste, moves files from your system to cloud.
Support for Backblaze B2 files
This upgraded Commander Software supports Backblaze B2 files. You can have access to your Backblaze B2 files with this File Manager software without using an additional tool or software. It helps you to manage your files and folders easily than ever before.
Apart from Box.com, the same software supports many Amazon-S3 compatible Cloud storages. By integrating with these systems, you can take your productivity to the next level. You don't need to worry about your files as this software helps you to store them over the cloud on various cloud storage platforms. It also supports OneDrive, Dropbox and other popular Cloud-storage services.
This useful feature is now available on the upgraded Commander One app. You can now make use of this feature with Google Drive's files. It offers seamless access to your Google Drive's files. You just need to integrate your Google Account with this app and it will let you have the access of your Google drive from the system itself.
Aside from this, you can move, copy, delete files easily from the drive without opening it on the web. You can also move or copy files from one cloud storage to the other one without any hassle.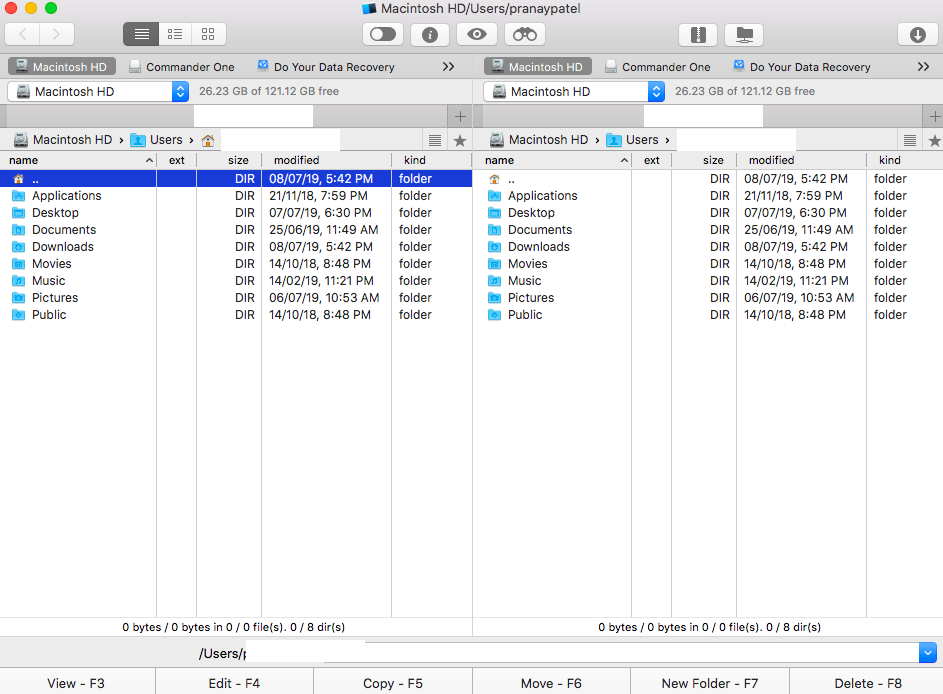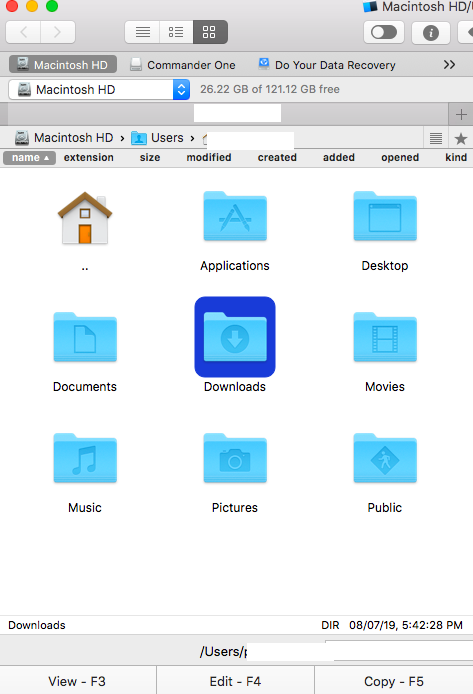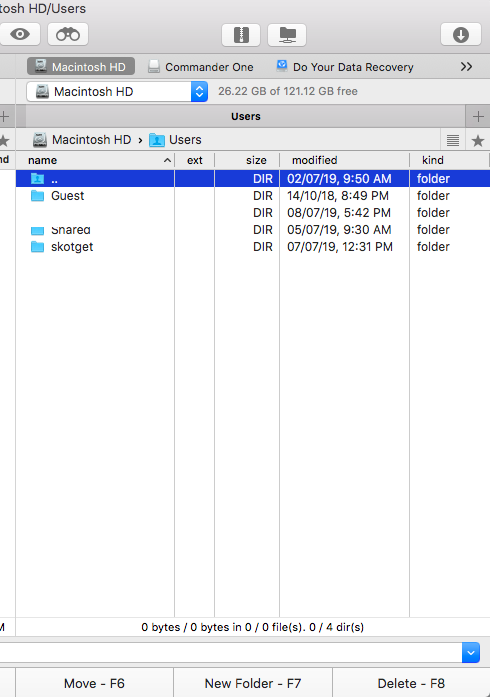 More Features
The software has added support for various other services such as Google Team Drives, Dropbox Business, Finder Extensions and more. You can use extensions of various file storage platforms on this software.
What's Fixed?
As per the users' feedback and reviews, the previous edition was having a number of bugs that were needed to be fixed. This edition has fixed all the known bugs and a lot of minor fixes to make it more stable.
FTP Connection issues have been fixed
AZERTY Keyboard issue fixed
Link icons issues have been fixed
Get Commander One 2.0
The Commander One 2.0 Software comes with a free version and a Pro version. The Free version offers some limited and essential features just like the default Finder app. The Pro edition of this software will bring all the advanced features to your Mac system. You can get more information about this software and its versions from their website.
Final Words:
Commander One 2.0 is an excellent and the most advanced alternative to the default Finder app for Mac systems. If you get bored with the same interface, then this new File Manager app will give your system a brand-new look and more abilities to work with different file storage platforms. You can try out its free-edition which costs nothing.