We all love to capture the precious moments of our life whenever we celebrate something or travel to different places. In today's digital era, we have so many platforms to share things between the people.
If you are fond of sharing photos with your friends and families or on different social networks, then you must develop photo editing skills. Ediker Free Photo Editor helps you to quickly edit your photos with some of the most advanced photo editing tools online. You don't need to install an app or software to do so. Let's get some more information about this photo editing tool now!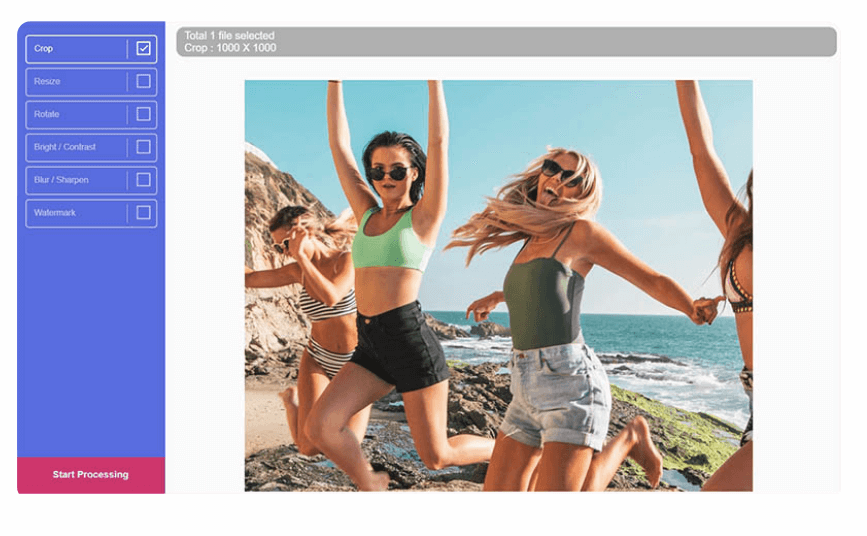 What is Ediker Free Photo Editor?
Ediker is a unique online photo editing tool which is available for everyone. This platform is designed for advanced people who have no time in photo editing by software. To add touch-up and makeover your photos, this platform helps you with many useful tools.
You can edit multiple photos simultaneously on this platform as well. You can download all the edited photos with a single click on this platform.
This platform is absolutely for free and you don't have to buy a subscription plan or the pro software, it is available for everyone through its web-based platform I.e. its website. You can explore it by visiting the website.
Ediker: Key Features
No registration required
Ediker is a free-to-use tool for everyone. It doesn't require any signup or registration, you can easily go to the platform and start editing your photos quickly.
When you search for photo editors online, you will have to first sign up for that particular website or platform to start editing your photos. This platform is completely different from those platforms in terms of its functionality.
No need to install an App
Ediker is an online photo editor which runs through the Internet connection. You don't need to install this software on a PC system or computer to use it. It works independently through its web-based platform I.e. website.
Quick Editing
This platform works smoothly on a PC system through its website. You can simply make use of all the photo-editing tools available on this platform. Unlike other photo editors, this platform lets you quickly edit or makeover your photos in no time.
Ediker lets you resize the photos, crop images, changing the contrast and brightness, and saving your work directly to your Computer. The software doesn't store anything on its server.
100% secure
This is a 100% secure platform if you are worried about the privacy of your photos. This tool doesn't store your data or location or your system's information. It keeps the information of the users anonymous which makes it 100% safe and secure platform for everyone.
How can I edit Photos using Ediker?
Ediker is a simple photo editing tool which is there for all types of users. It doesn't ask for any special photo-editing skills. This editor works with the Internet connection, if you have good internet speed, then you will not face any issues while editing your photos on this platform. Let's see how this platform works for you!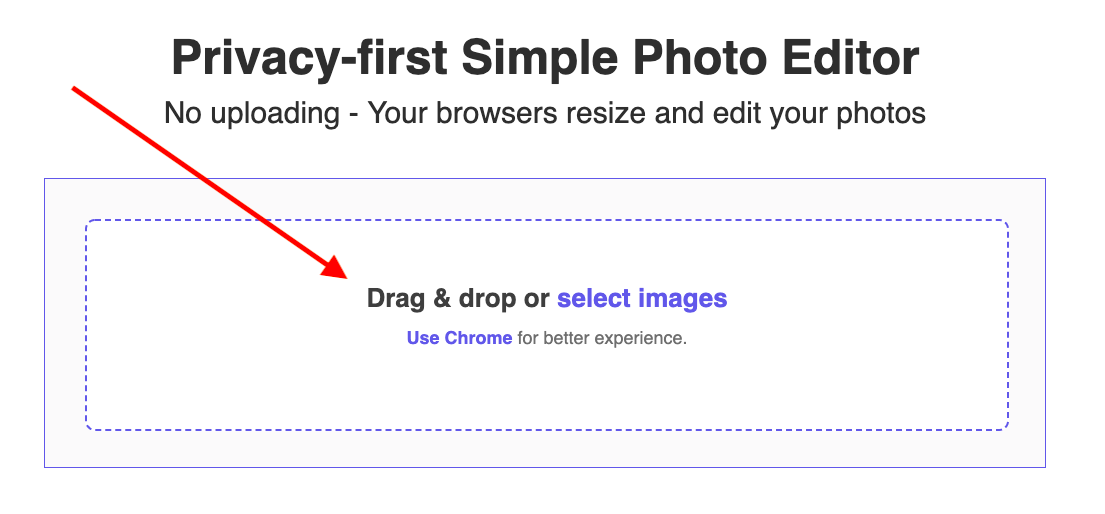 When you visit the official website of this Photo Editor, you will see a decent user interface on the front-page. On the middle of the page, you will see a Drag and Drop box where you can easily drag your photos which you want to edit on this tool from your desktop. You can also browse images by clicking on the option.
This editor lets you quickly enhance your photos using the different tools which are ready-to-use. Once you upload an image, you will see the availability of tools at the left sidebar.
If we talk about the available photo editing tools, you can use Crop, Resize, Rotate, Bright/ Contrast, Blur/ Sharpen etc. You can customize these options as per your requirements manually using the keyboard.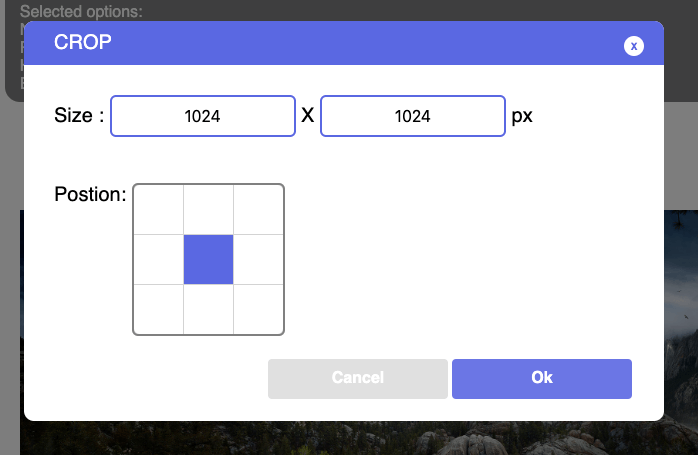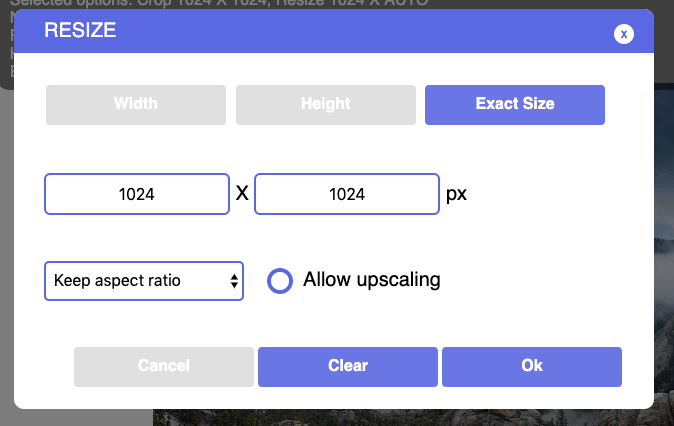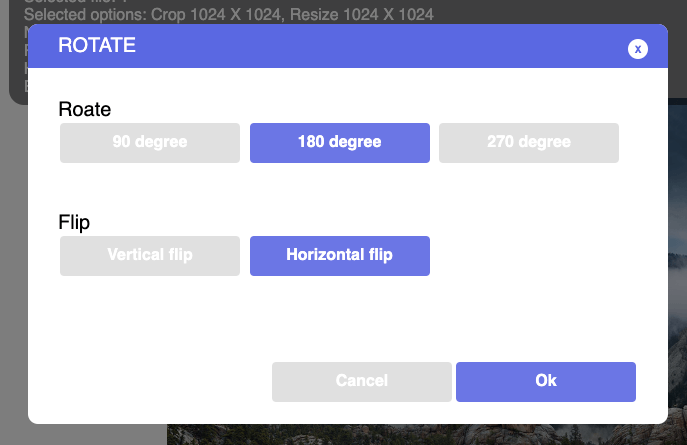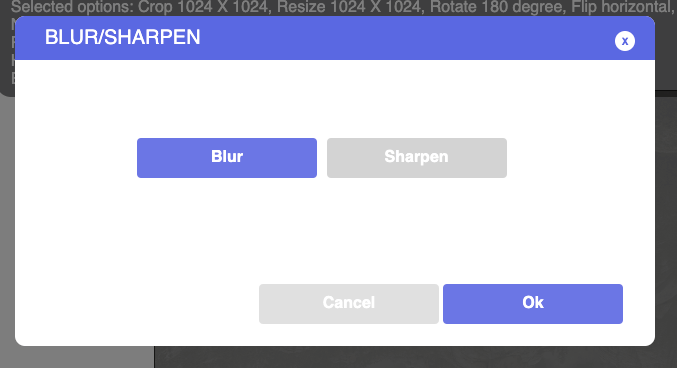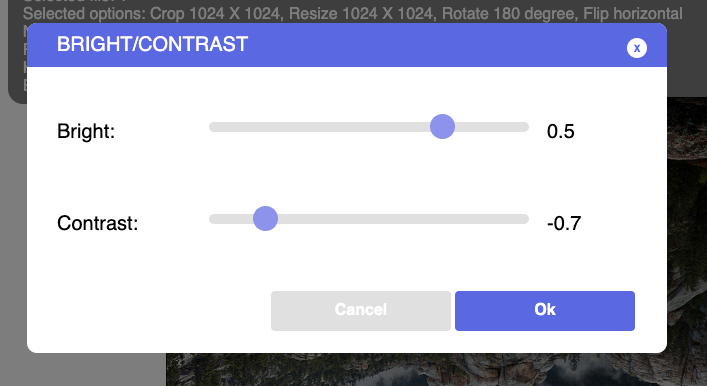 Once you are done with the process, you can select the Start processing button from the bottom left sidebar. You will also be able to save the photos in different file formats as per your needs. At last, the Ediker will convert your file and you can download the Zip file of the images that you have selected.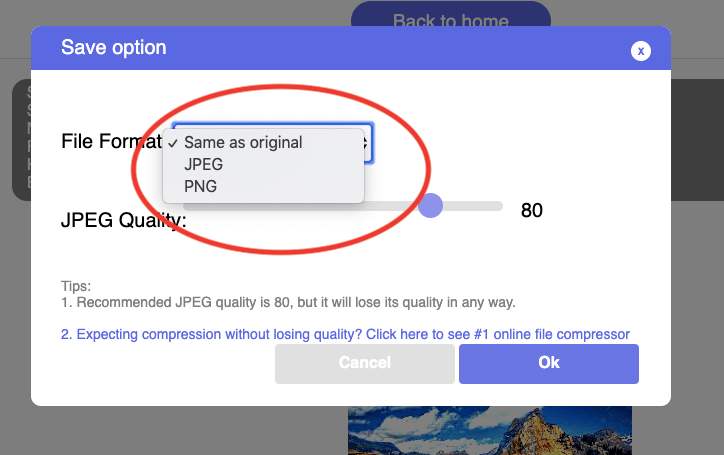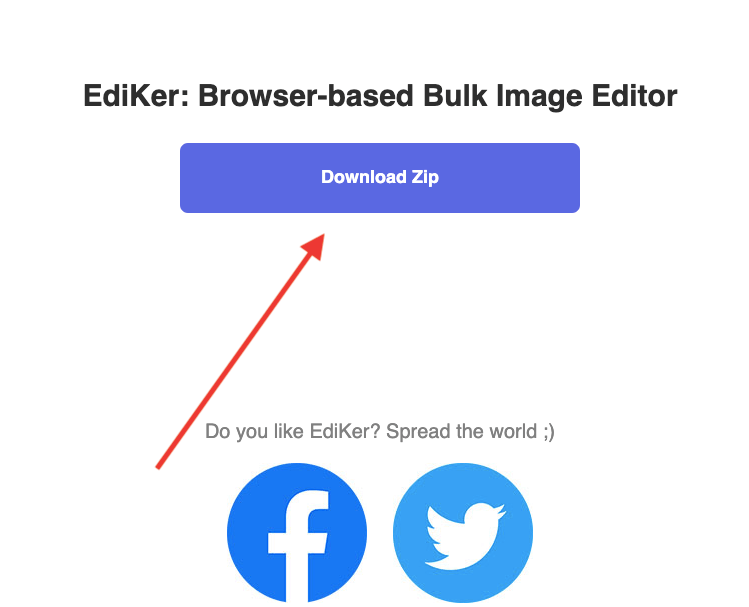 Conclusion:
There are so many types of online photo editors available on the web-platform. However, most of them come with limitations. You will have to register yourself or fulfil some instructions before you can use them. They let you edit a single photo at a time which is very time-consuming.
On the other hand, EdiKer is free to use. It doesn't require registration and you can edit multiple images simultaneously. This platform lets you enjoy your time by quickly editing multiple photos without any hassle. It doesn't require any photo editing skills or special plans to subscribe. Have a happy photo editing experience with Ediker!