In this digital era, most enterprises have their own websites filled with all the details of the company, products and services. You can easily reach out to the owner by simply fill in the contact form from their websites. You will be asked to enter your personal details including email address.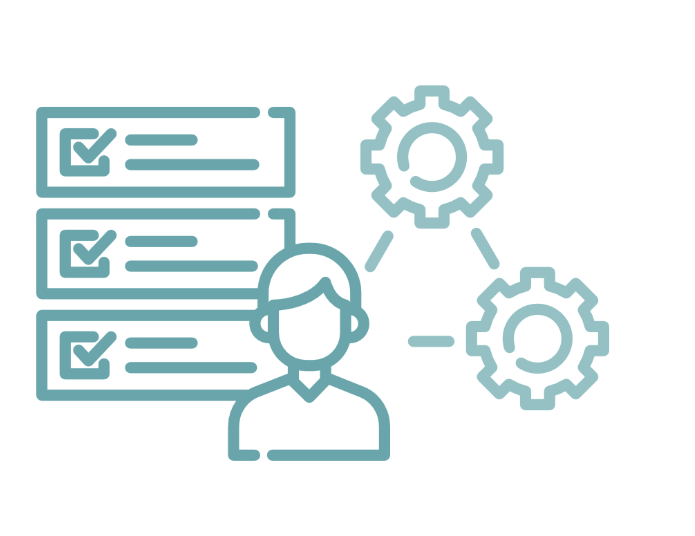 Some users enter incorrect email address just to have access of your website content. In such cases, you need to keep an eye on these types of emails and you should also exclude them from the list of your emails.
Digital marketers do make use of email to advertise their products and services. You will receive such emails from the promoters and this is how they can grow their business. If you too run a business, then you must use some useful tools which can help you in boosting your business by gaining more customers.
If you plan to run bulk email marketing, then there's a special tool called EmailChecker. This tool is your personal email checker tool which helps you in verifying the emails from the list which you use to promote your business. Let's get on to the review of part.
What is EmailChecker?
EmailChecker is an advanced email verification tool trusted by millions of its users. There comes a time when you have to check the list of email addresses which you are going to use for a bulk email campaign. If you use incorrect email address, they will bounce back and puts negative effects on your business.
Nobody wants to try out such an irrelevant campaign for their businesses and for that reason, you all should try out this world's best email verification tool, EmailChecker.
This tool is available for free for testing purposes and a single email check. If you wish to start an email marketing campaign through this tool, then you can purchase some extra credits. There are different credit plans available which you can use as per your requirements.
Key Features:
Fetches Accurate Emails Only
Email Marketing Campaign requires a bunch of email addresses. Most enterprises store emails of their customers to promote their products, plans and services. This tool capture only the correct email addresses from the list you upload on the website. It will remove the irrelevant and incorrect email IDs which are not active.
Easy-to-use Platform
This tool works with a simple drag and drop method. Once you create your personal account on the website, you will be asked to login there. You will be presented with a simple and easy-to-use dashboard with different useful options.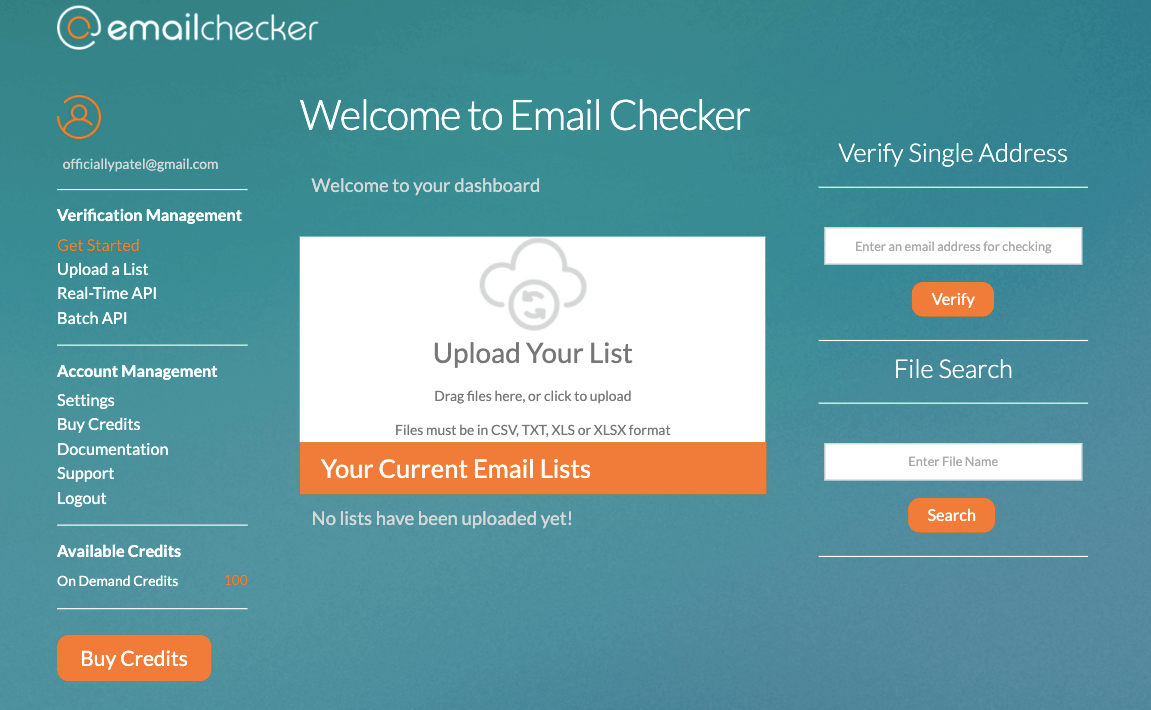 From here, you can run your first email marketing campaign on your own. You don't need to hire a digital marketer for the same. This tool works well for you to and it is designed to improve your productivity.
Real-time Email Verification API
You can also get an Email Verification API to check the list of emails on your own. This tool helps you to check email addresses in real-time. It can analyze syntax and domain both. This API is designed with the advanced algorithms which also checks if the Sandbox of the users is active.
This is a multi-layer email verification process which is fast, accurate and robust. You will get the best of experience by using this email verification API for your clients.
Drag and Drop Function
To verify a list of emails, you can simply drag and drop the list of emails to the dashboard. There is an option with Upload your List, you can click this option to browse your system's folders and can add it for verification. You can also drag the folder of emails to this section to start the verification process.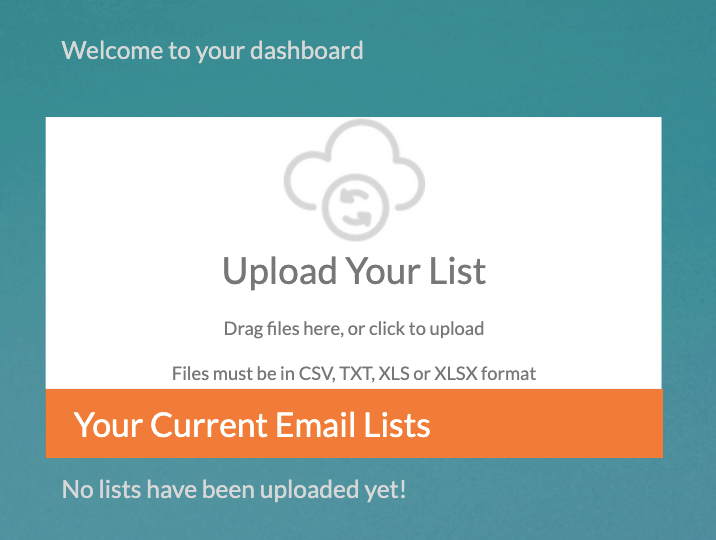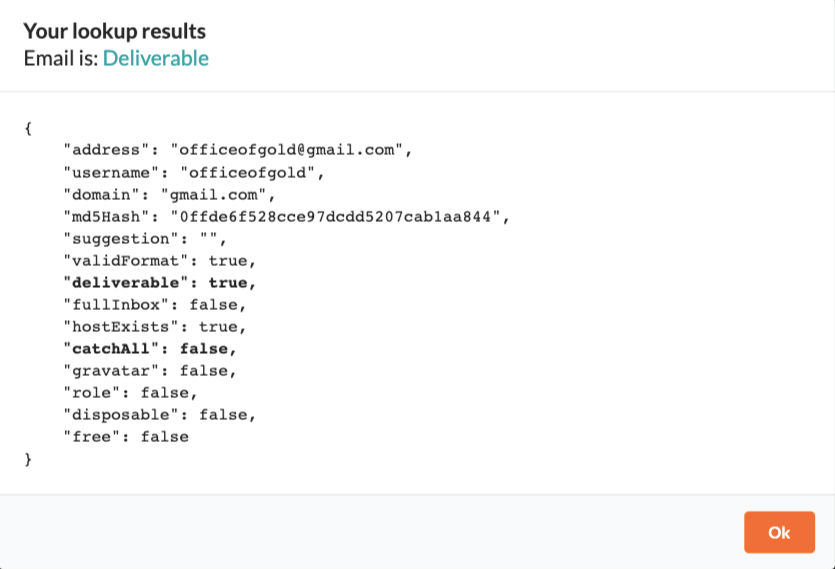 Alternatively, you can also check for a single email address. You can enter the email address to the address box and then click on to the Verification button. You will be presented with useful information about that particular email ID.
Credit Based System
As mentioned above, you don't need to subscribe for its expensive plans. This tool works as per your demand and you can simply buy credit according to the size of your email marketing campaign.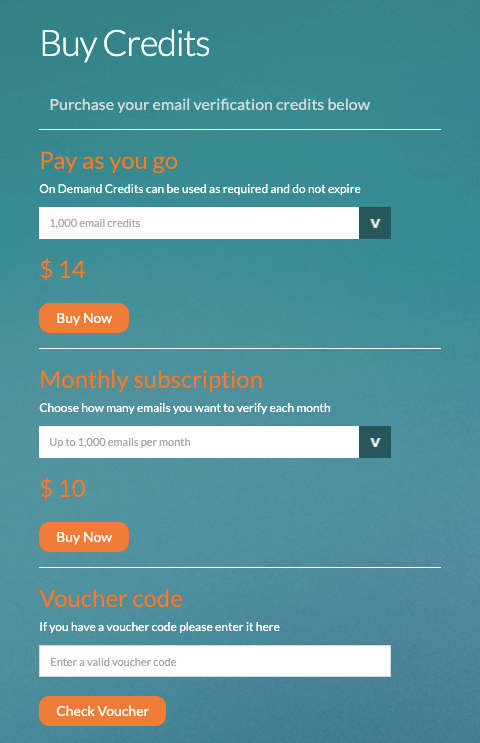 You can purchase a block of email cleaning that finds out incorrect emails and gives you a list of verified emails from the list which you upload.
Compatible with All Major Email Service Providers
This tool is compatible with Google, Yahoo and Hotmail. You can verify the email Ids of these service providers by simply drag and drop function.
Final Words:
EmailChecker is undoubtedly the best email verification tool. It is highly recommended by experts who have been actively working in the digital marketing field. This tool is designed for beginners and experts who can use it for verifying email addresses before they promote their business.