It is a dream for many people to have their own cars and enjoy the facilities of driving their own car without any problem. This is because many people think that cars bring status and make them famous among their circle that consists of friends and office colleagues, along with street neighbors. But it is fact to accept that buying their own car these days is an expensive business as it involves other processes such as insurance and registration. But, it is also the fact that many of us won't even use the car for many purposes and will use it only when going out or moving to far destinations. So, why would you put up so much money when the use of the car is so much less?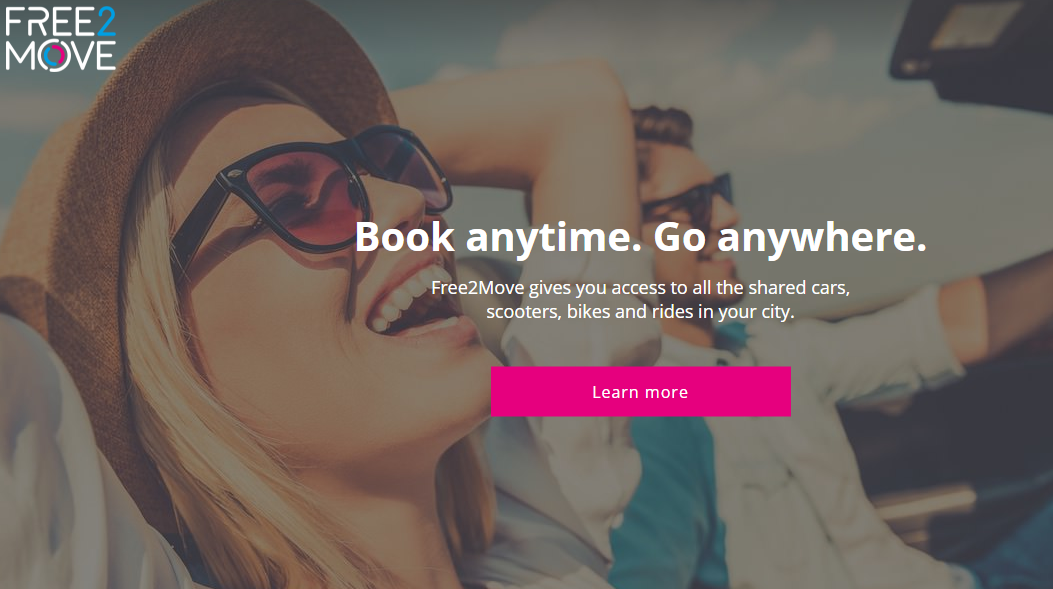 Also, we can see people migrating regularly to many places for various reasons such as office transfers or bad surrounding in the previous area. In such situations, having a car may help out but sometimes it is also difficult to use the same at all places, as all terrains may not suit the working of all cars. Free2Move Carsharing application is a solution for such problems which helps its customers to rent the cars or share the cars at very affordable prices. It is very simple to use this application to book and go anywhere in the boundaries of Washington.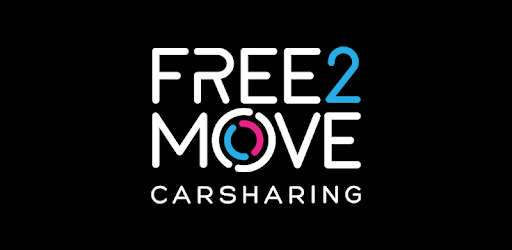 How to Register & Use ?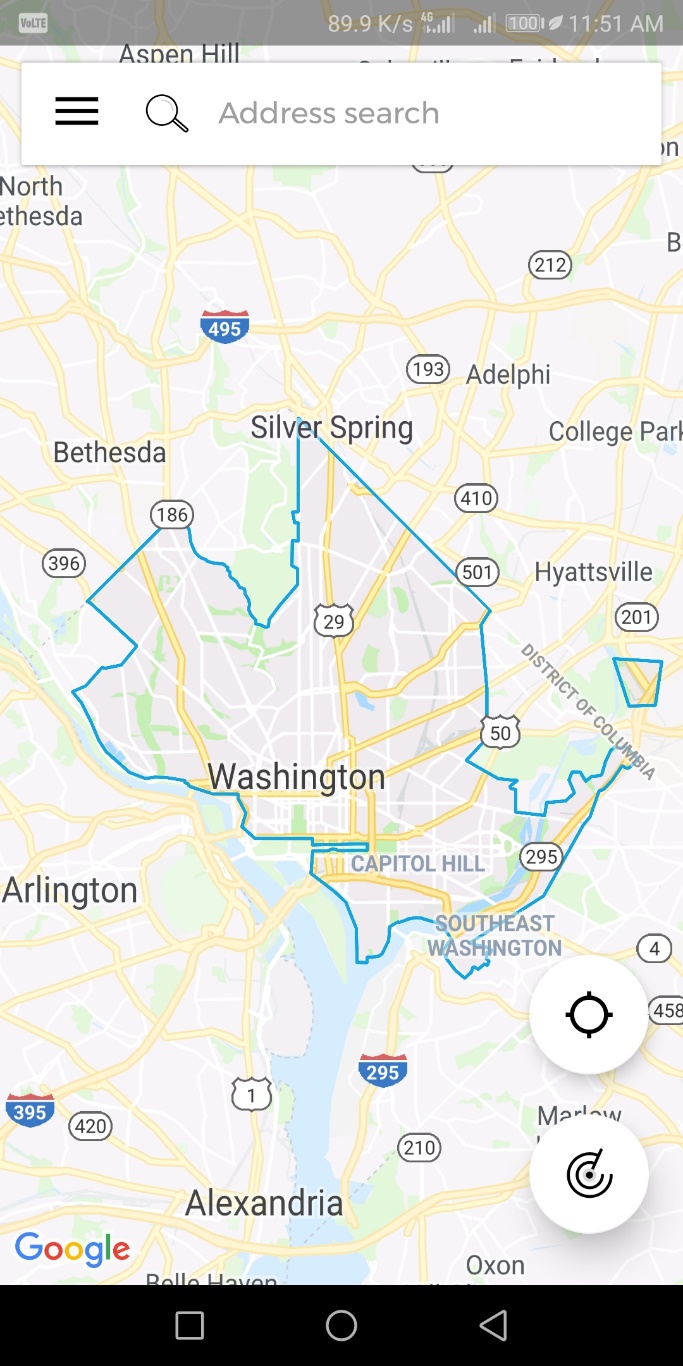 So, how to use application? Many would think this application as a complex thing as it renting a car is just not simple to be done. But the truth is, it is very simple to use app. All that is needed by a user to register the application is a valid driving license along with working payment options. Users have to first download the application from the application store like Google store for Android and iTunes if you are an iOS user. Search for Free2Move Carsharing app and download. Once, the download is done the new user has to register in the application with valid information along with scanning the documents such as driver's license for proof. Then enter the payment details and that's it. Book your favorite car and ride.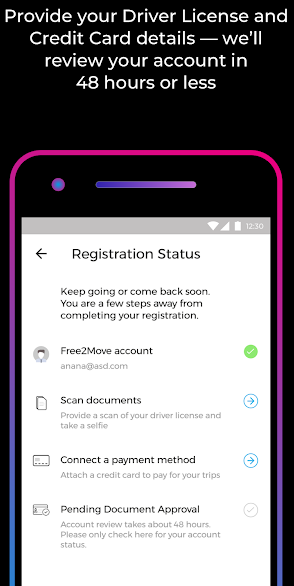 Booking a ride is also a very simple task that can be easily done in three steps. The first step is to search for various cars that around your location after opening the Free2Move Carsharing app.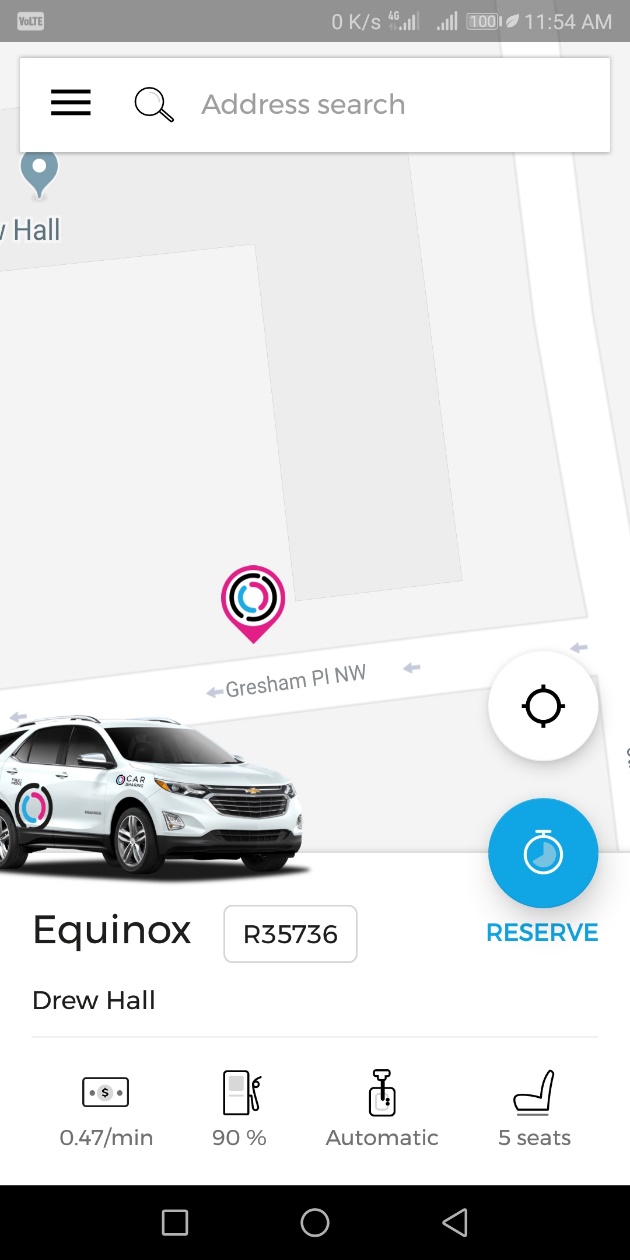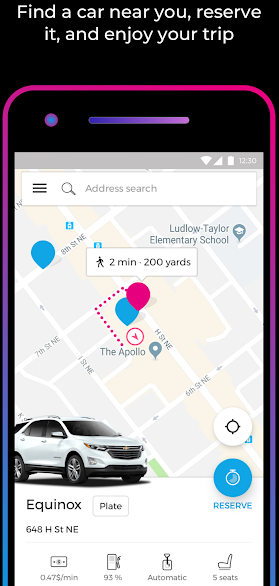 The applications will then locate some of the available cars in the area which will be displayed to the user for selection.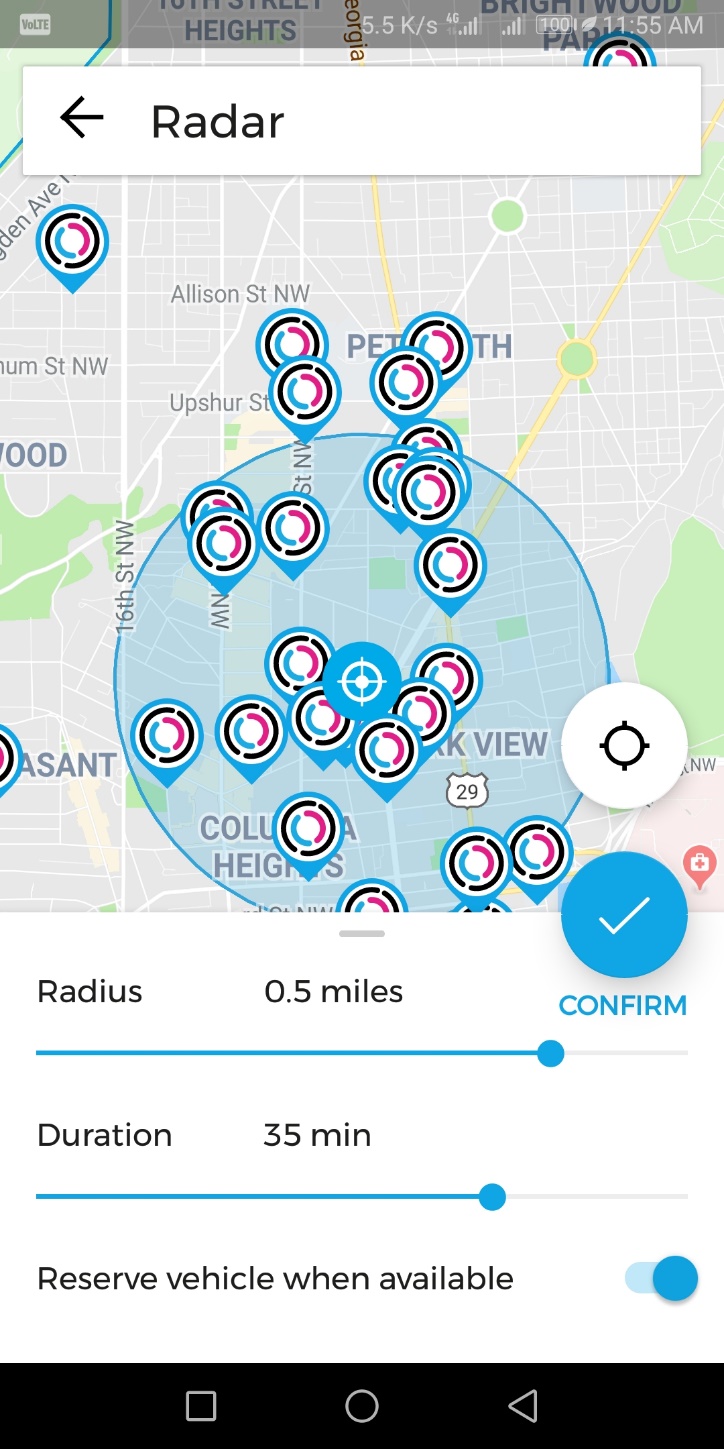 From the list of the different cars that are made available, register your favorite car for upt0 30 minutes. Once you are free, unlock the booked car and drive it around Washington to have excellent experience with the supercars. Cars are always available for pick up within the boundaries of Washington DC and can be driven and parked anywhere across Washington and temporarily outside the city boundaries.
Features of Free2Move Carsharing
So, what is the features available with Free2Move Carsharingthat makes it the special application for car sharing? The first important thing for any transport application is to available all the time 24×7. Free2Move Carsharing is also available for all the time and the users can book their cars at any time through 24×7 at your required time. There are more than 600 vehicles that are available around the Washington DC which are always online to be booked by the customers. Another great feature is that the fuel in the car always included with car booking and need to worry about the availability of fuel while booking. Cars come with full insurance coverage.
Other important feature that comes with the Free2Move Carsharing is that it's parking liability. It is always difficult for vehicle owners or users to park their vehicles in busiest places as they may attract some fines. But with Free2Move Carsharing the users can park their cars at any place legally including at places such as on street roads and even at meters. They can just park their cars and scan to lock and unlock the cars to use them. Payment can be done based on the usage of car users. A user can pay according to the minutes used or can even pay for per hour or per day basis as they don't have specific packages that come with restrictions.
One of the best features of this app is that you can even review your past trips easily by going to the Previous Trips option.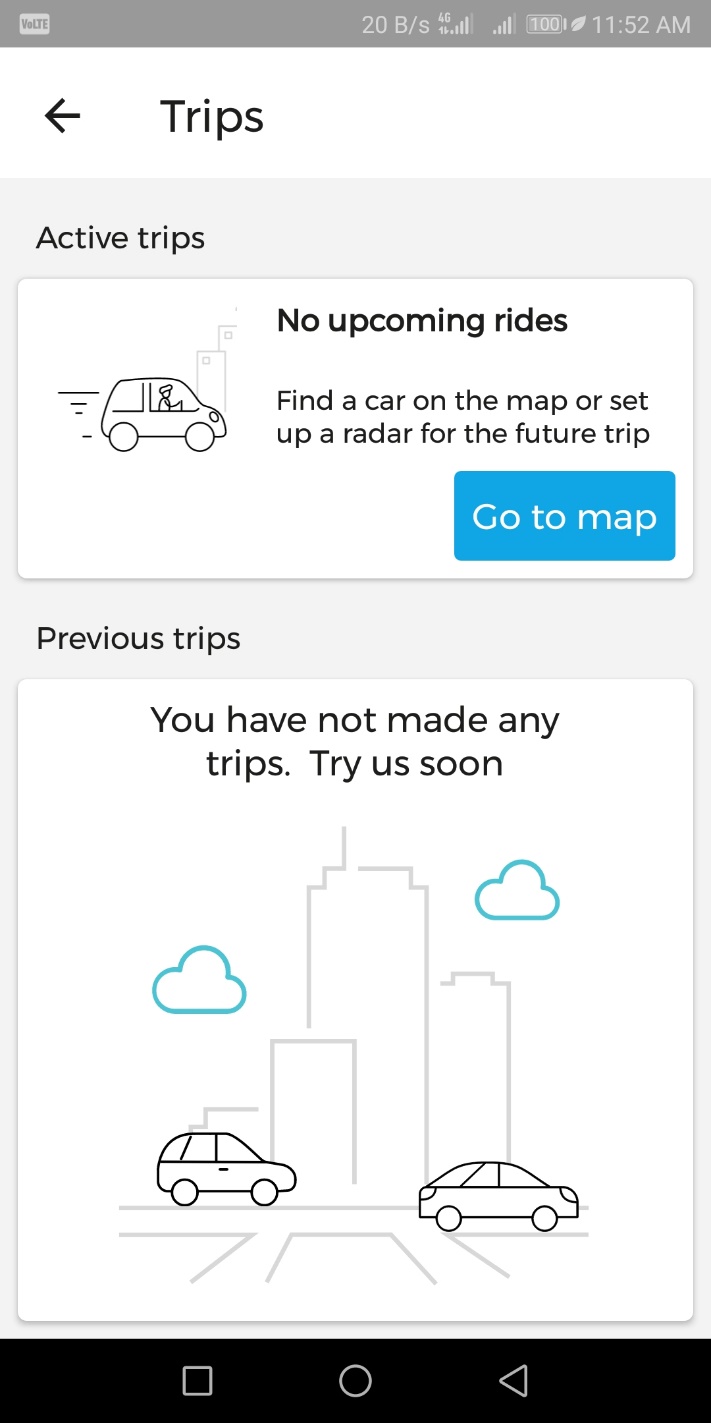 Promo Going Now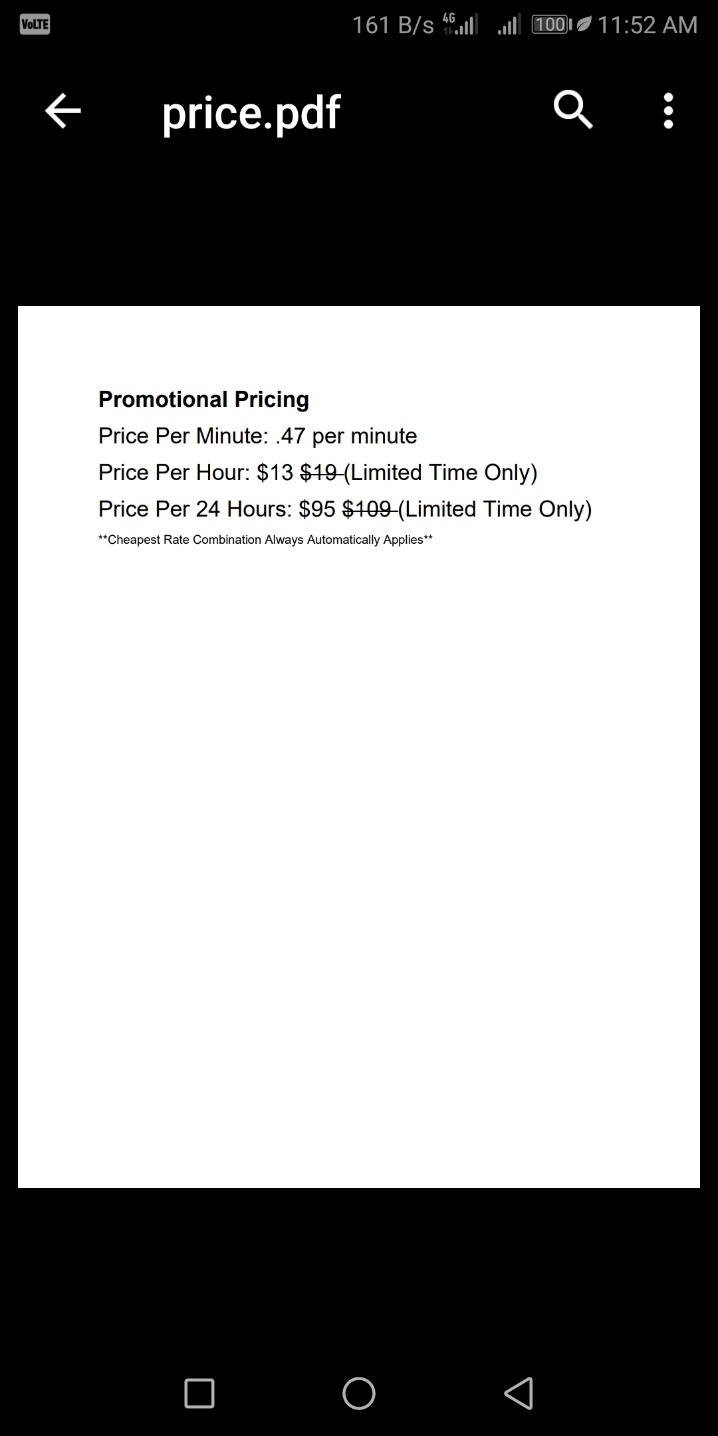 Final Verdict
It is quite difficult to buy or rent a car these days especially in cities like Washington. Also, parking the cars and using it with other factors such as insurance is also difficult to maintain for a normal person. With Free2Move Carsharingpeople can rent out cars easily with legal parking anywhere and also pay based on their convenience? On a whole, Free2Move Carsharing is one of the best options to book a car and roam around Washington DC.