If you are using an iPhone, you must be looking for a reliable software or we can say, a companion to take care of your memories stored in your iPhone. If you are wondering how to transfer photos from old iPhone to new iPhone, then here's a perfect solution for you, DearMob iPhone Manager (home page). This is a software designed for the iPhone users to take full backup of your iPhone's data.
The software works like an iPhone Photo Manager which helps users to take full backup of their iPhone's data. The software also helps them to restore the stored backup whenever needed using a Computer. This software is available for both, Windows and Mac PC systems. You can easily get the trial version of this software for testing purpose.
Apple products are globally popular, however, there are some limitations if we compare them with Android platform. If you know about the available software and applications for your iPhone, you can easily make the most of your iPhone's data using a software. Over 60% of iOS users don't know about how to transfer iPhone photos to iPhone/Mac/PC, this software is designed for the iOS users like this.
DearMob iPhone Manager has several impressive features for iPhone users for storing, transferring, converting and deleting files from their iPhone. The software makes iPhone Photo Transfer process easier for the users from iPhone to their PCs.
Easy Access
Unlike other software, this iPhone Manager provides full access to your iPhone's library on your PC's screen. You can use this software either on a Windows system or Mac system. For storing files and taking backup and restoring it, you might have an access of iCloud. However, it requires you to be connected with Internet.
What makes this software unique is it doesn't require any Internet connectivity. You can use this software for taking backup or restoring backup or deleting and transferring files even if there's no Internet connectivity around. The software works offline without the Internet connectivity.
Hassle-free Navigations
One more impressive feature about this software is its hassle-free navigation. All the features can be accessed easily right from the front page of the Software. Once you install the software and launch it on a respective PC system, you will be prompted with all the useful sections and options which you can use on a PC.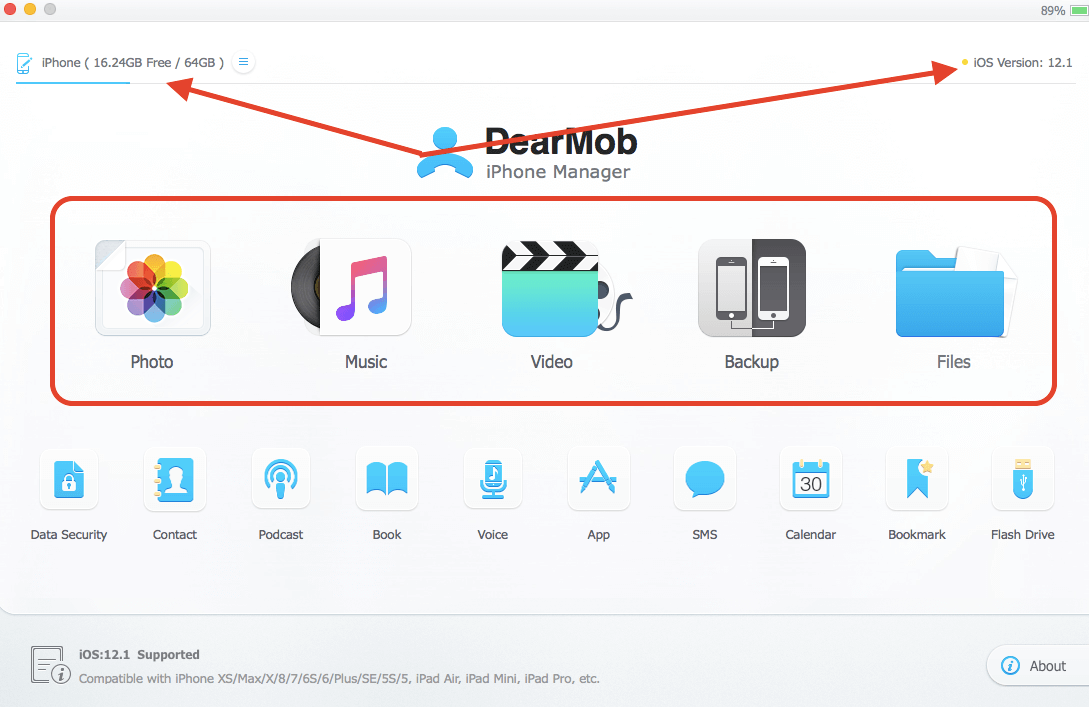 When you launch this software, you will see simple interface with useful icons. At first, you will see that there's no phone connected to it. However, when you connect your iPhone using a Cable, the software will itself detect your iPhone and it will be prompted at the upper left corner.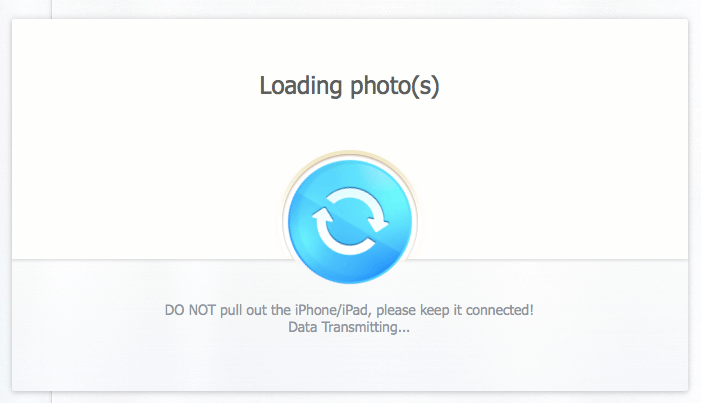 When you click on the Photos icon, the software will fetch all the photos and present to you all the Photos stored on your iPhone. From here, you can select the photos to export to your Computer or can Delete the selected one easily. You can see all the buttons on the upper side of the page.

At the left sidebar, you can see more details about the photos of your iPhone. The list includes the Camera Roll, Recently Deleted Photos, Screen Shots, Favorites and much more. You can explore and sort them out using your PC easily.

You can do the same things with the music library on your iPhone. If you have stored your favorite tracks on iPhone, you can simply sync it with this software, and can manage them easily.
If we click on the Video section, the software will show you the list of videos available on your device. You can export the selected videos or can delete them using the same software quickly.
Backup icon lets you take full backup of your iPhone's data. When you click on this icon, you will be asked whether you need a backup or not. For the security of your data, there's an option to encrypt your backup. You can select this option and click the Backup now button.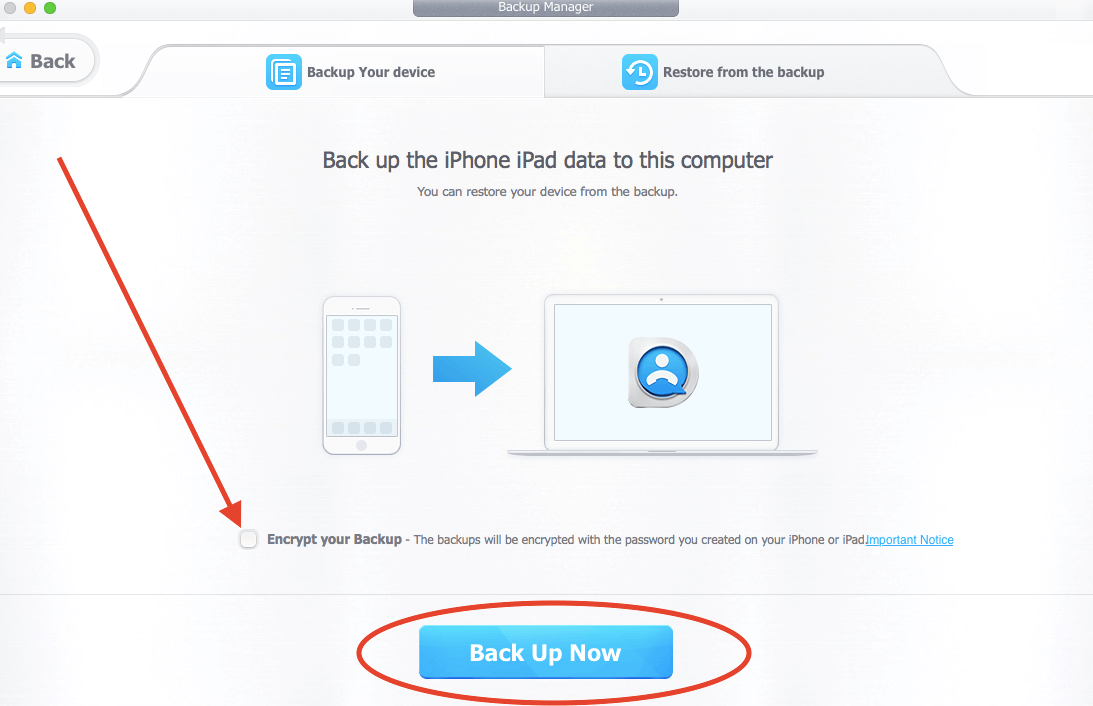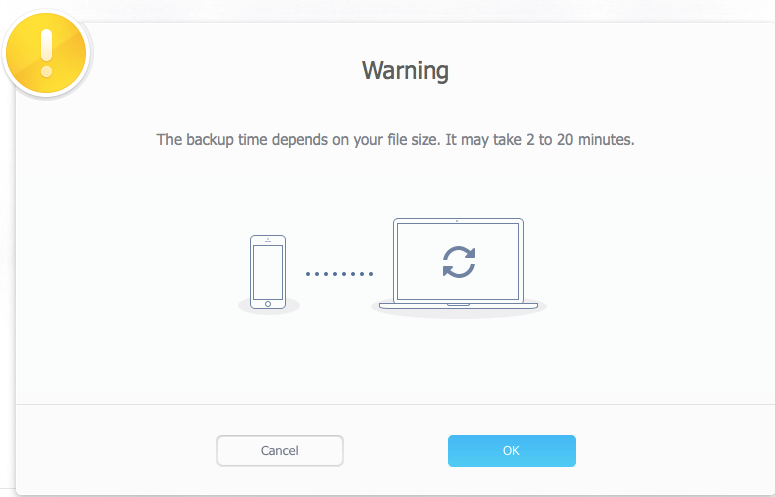 To restore the files, just select the Backup icon and then select Restore button. The previously backed up data will be restored to your iPhone.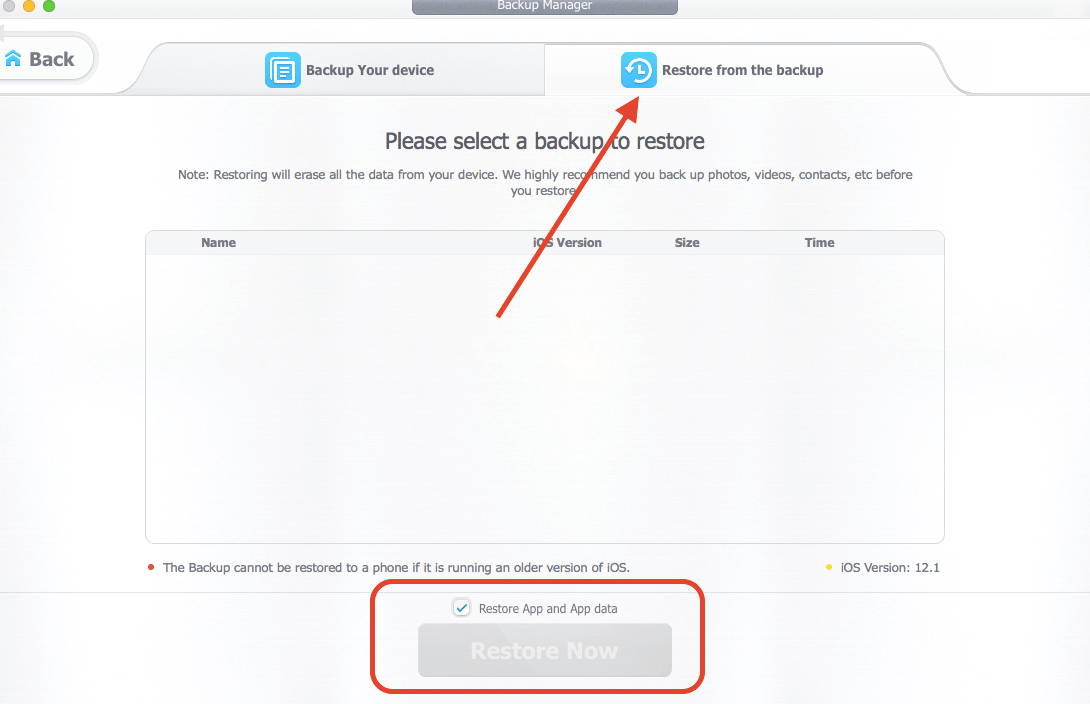 If you are impressed with this software, the developers are giving away DearMob iPhone Manager with License Key. If you are ready to use the licensed version of this software, do check out their official website.