Before uploading a pic on we send hours on editing it and retouching it and for that, we buy some expensive tools which require some professional skills, and due to that we always get the less attractive edited image. But don't worry as in this post we are going to talk about an on online photo editing service known as RetouchMe through which users can get retouched pictures of professionals at very affordable price and within few minutes. Users can upload images from their phones, and they can save edited pictures or they can directly share them on the net. If we talk about its availability, it is available for iOS and Android based mobile devices, and its web version is also coming very soon. Let us explore more , about it in below snap.
Exploring ReTtouchMe Android App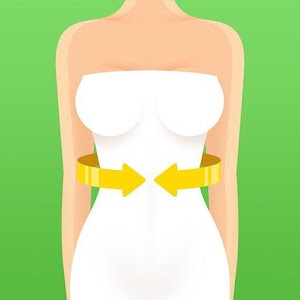 It is tough to get the perfect body which has perfect arms size, tummy, and legs size but now it is very easy to get perfect body photo which has perfect arm size, belly and legs and this can be done with the help of RetouchMe. Through RetouchMe girls can get perfect breast size and shape in their photos and they can also get the perfect bum size. Whereas they can also get various face related retouch filters and now let us explore each one of them in detail.
Features of RetouchMe
From top to bottom RetouchMe can give a perfect touch to your body from your hair to your legs you can get perfect size with the help of it. Its filter option is divided into two types first is the body filter and second is the face filter and now let us explore some of its filters in details.
1) Slimmer Waist: Through this option, users can retouch their photos and can get a perfect slim figure (at least in the picture :P).
2) Less Tummy: This is for those who are struggling in getting rid of tummy fat now they can get perfect tummy in the photo.
3) Bigger Breast, Better Bun, Less Hips, add tan, etc. : Now it is very easy for girls to get good bikini beach side photos with the help these beach special RetouchMe filters.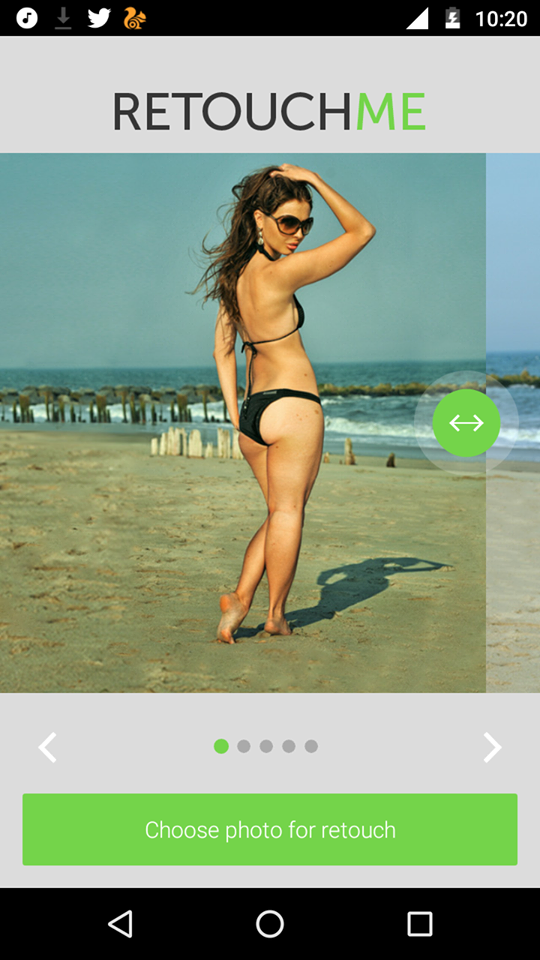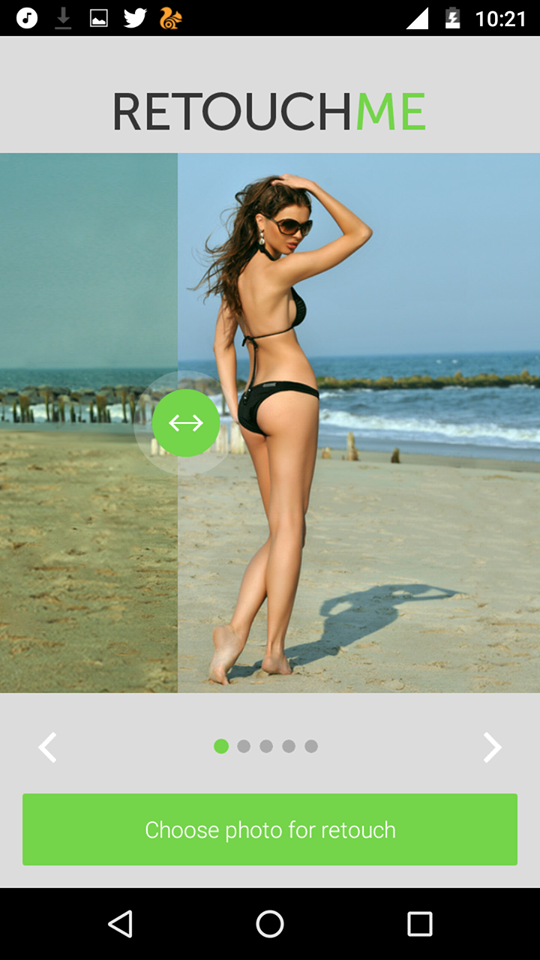 4) Men Things: Some filters like gain muscles, less tummy and Special for men, etc. are available which can help men in getting better physique in the photos.

5) Less Wrinkles and Remove pimples: These filters can assist in getting the perfect picture of your face without any annoying spots and wrinkles.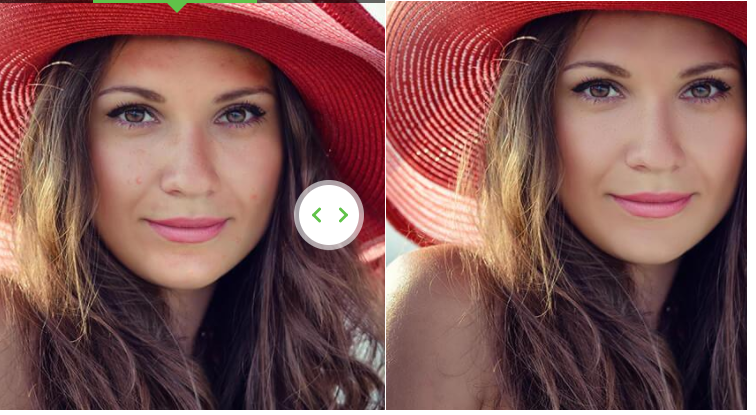 6) Thinner Face: Through filters like thiner face, slimmer waist and less tummy you can easily shred few of pounds from your body.
7) Nose Correction and Reduce ears: Through these two options, you can change shape and size of nose and ears.
8) Other Filters: There are other filters also like hair filters which can in getting more hair volume and less gray hair photos. You can also get a smile on your photo with the help of smile filter available in RetouchMe, and you can also remove red eyes, puffy eyes, etc.

Pros and Cons
Now let us quickly share some pros and cons which we noticed while using it.
Pros
1) The concept of the app is unique as through it anyone can quickly approach professionals for photos editing without many efforts.
2) It is very easy to use RetouchMe, users can start selecting the filter with in the first click.
3) Editing cost per filter is quite cheap as well.
4) As the photos are always retouched by professional as a result, we always get high-quality photos.
5) The RetouchMe team works 24 X 7 and deliver product quickly within some few minutes.
Cons
The only con which we don't like about it is that it is not available for desktop and to use RetouchMe on your photos you have to transfer your photos to your mobile device. But the desktop version will be available soon
The web version is also coming very soon and with that RetouchMe will overcome the only con which we noticed. Hope you would like the post, try the RetouchMe service and get the best picture of yours and upload it on social media platforms.