Are you struggling with a lagging computer every day? One of the most probable reasons why Pc's lag nowadays is because of space crunch. If you are running out of space at light speed, you need some serious cleaning up to do.
Before you get to the cleaning, you need to separate the junk from the important ones. Also, what about those pesky duplicate files which are of no use whatsoever? You probably would classify them as trash-worthy without even having to think twice.
However, finding these might not be as easy as you think. You might have made copies of some files in directories far removed from the original file.
You could, of course, write your own script to automate such stuff on the command prompt but that isn't for everybody. So wouldn't it be nice if a software could do all the boring bit for you? If you think so, read on.
CloneSpy [ http://www.clonespy.com/ ] is one of the best options of deleting duplicate files featuring a dashing interface and a clutter free look.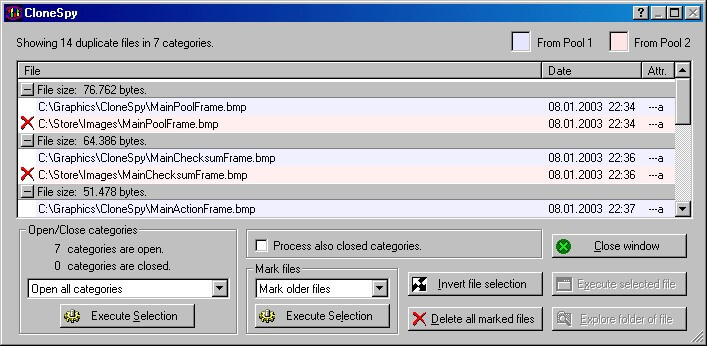 It is completely free and offers a portable version of the app as well where you don't have to install the entire software to avail its functionality (although you need to go through the installation once at least).
It's [ https://www.bigbangenterprises.de/en/doublekiller/ ] a pretty neat job by the Big Bang Enterprises. It offers two versions of the software, one paid, the other free. Unless you are looking for some specific functionality, you could get your job done with the free version just as well.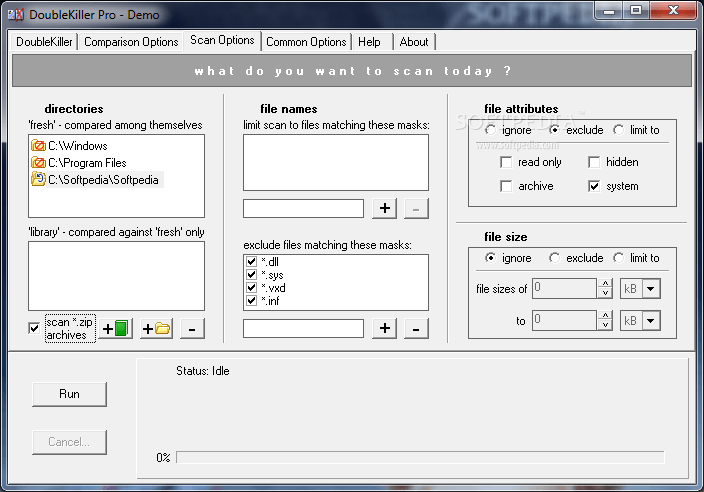 The software uses hash comparisons to search for duplicates and hence is very reliable. It is ranked high due to its ease of use.
This [ https://www.duplicatefilesfixer.com/windows ] runs on Windows, Mac as well as Android. It creates a backup of the files deleted in case you need to retrieve something later on and also allows custom searches for faster checking.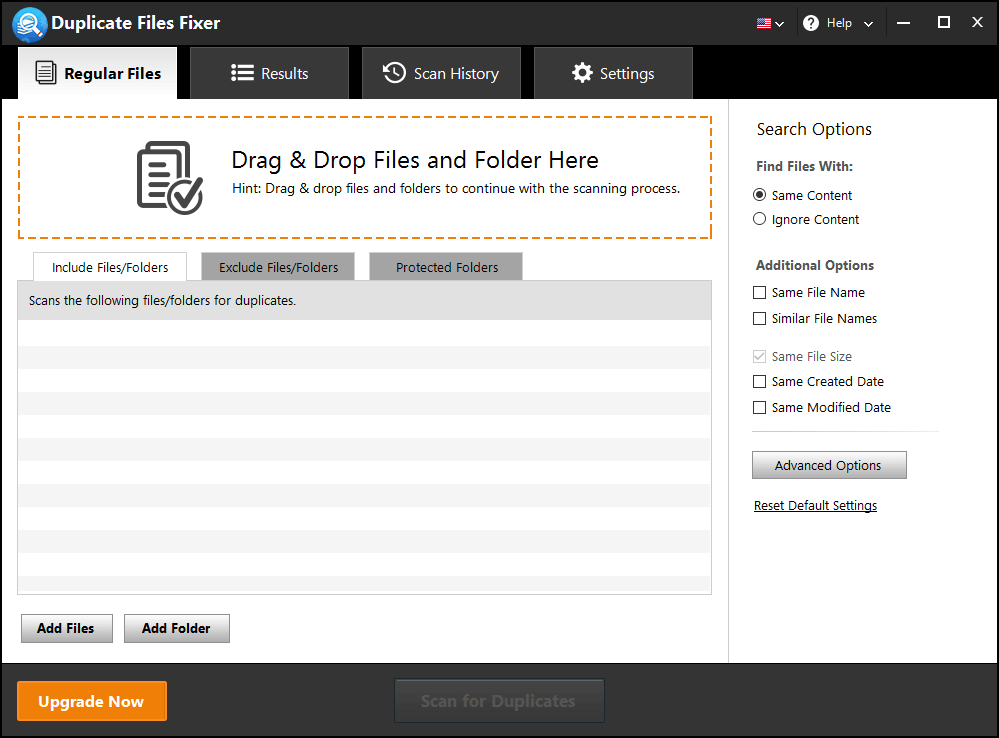 The interface lets you browse through the scanned duplicate files and check whichever you want to delete.
Auslogics Duplicate File Finder
Boasts [ https://www.auslogics.com/en/software/duplicate-file-finder/ ] a superior interface than the above listings and helps identify all kinds of duplicate files such as images, documents, music files etc.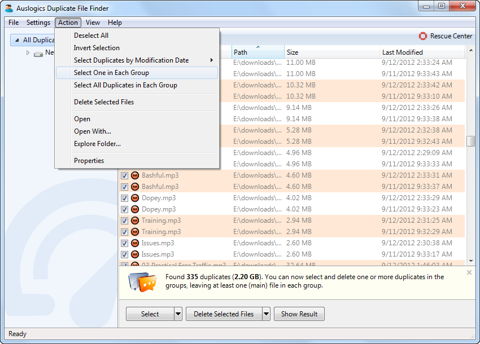 It supports external devices such as USB storage too. However, it comes with a lot of useless apps which you need to uncheck while installing or get rid of after installation.
A premium app [ https://www.duplicatecleaner.com/ ] , it has a very Zen and ergonomically designed interface which is responsive and scalable.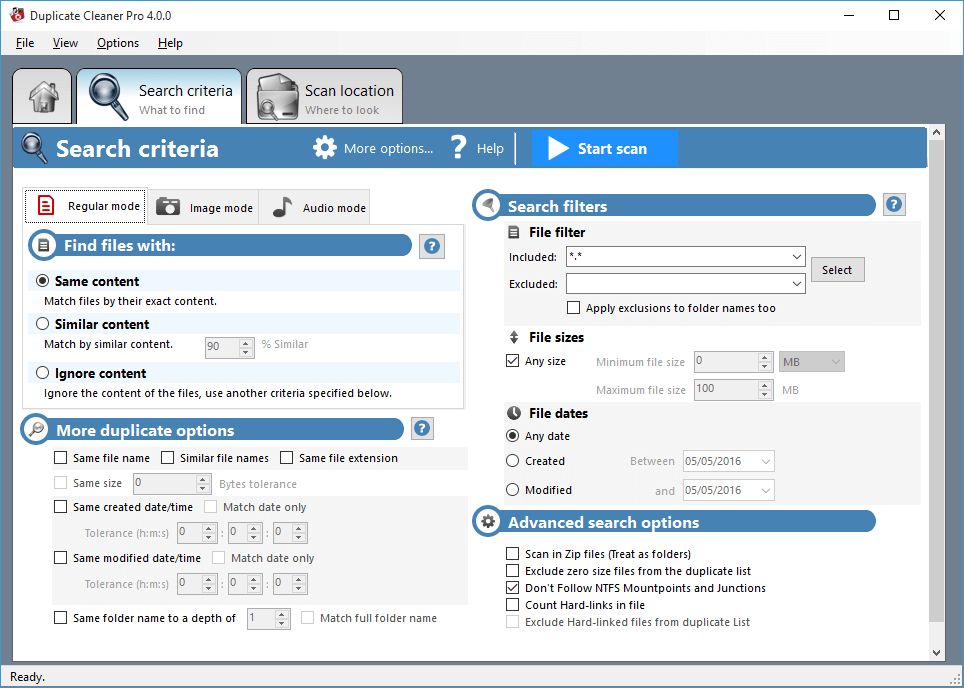 It offers a 15 day free trial, but a lifetime license costs $29.95.
Also known as DupeGuru Music Edition [ https://www.hardcoded.net/dupeguru/ ] , this software specializes in searching for duplicates in music files even if they feature different filenames. You get the results listed and decide which ones to keep. Discard the rest.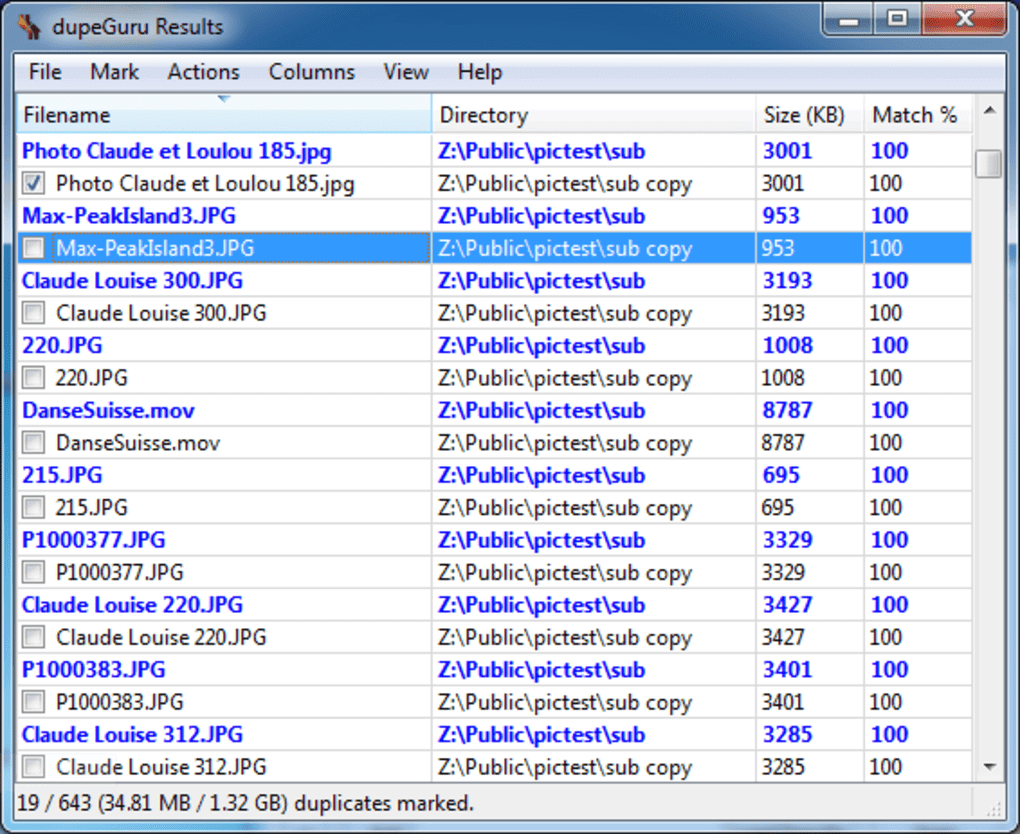 Quite useful if you are an audiophile!
Wise Duplicate File Finder
If [ https://www.wisecleaner.com/wise-duplicate-finder.html ]  you are irritated about those zero contents folders which stay around after all files have been deleted from them, this is your best bet to get rid of them.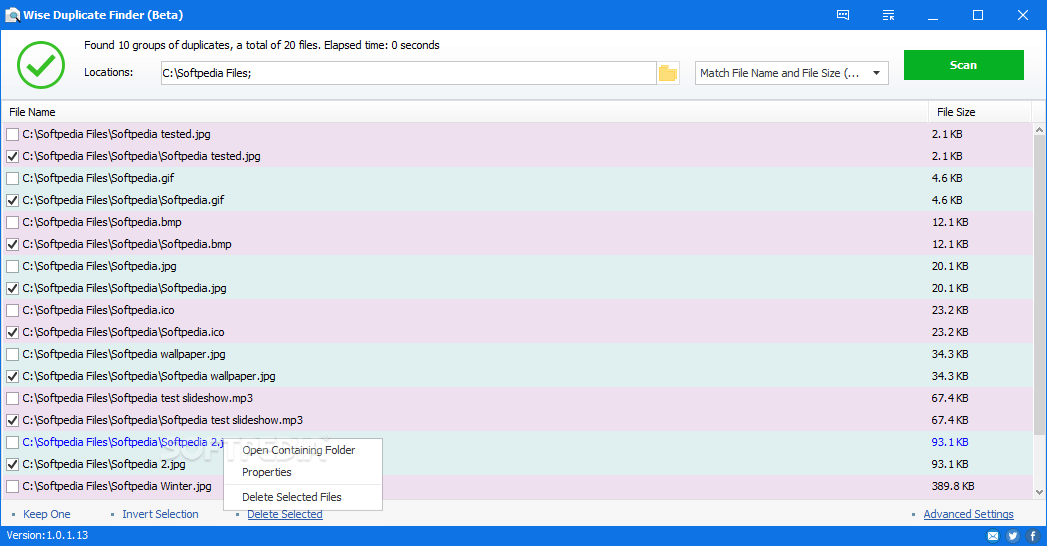 Apart from the usual duplicate file detection, this app also additionally picks out empty folders and deletes them with your consent.
One of the smartest apps [ https://www.duplicatedetective.com/ ] , it has a great way of managing time by using custom time-scheduling options.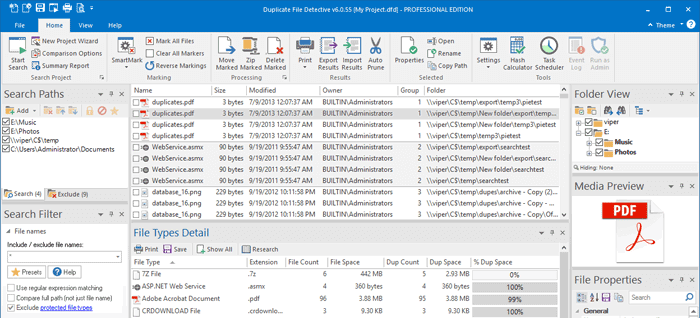 DFD then sends an email to inform the status of the search for the particular duplicate file. It displays extensively properties of the scanned files so that the user can make an informed choice regarding his next course of action. Reports are also created by the software and exported to PDF or MS Excel format.
This Windows app [ http://www.joerg-rosenthal.com/en/antitwin/ ] uses a very advanced searching algorithm and does byte to byte analysis of data in documents and pixel based comparisons on images to determine duplicates.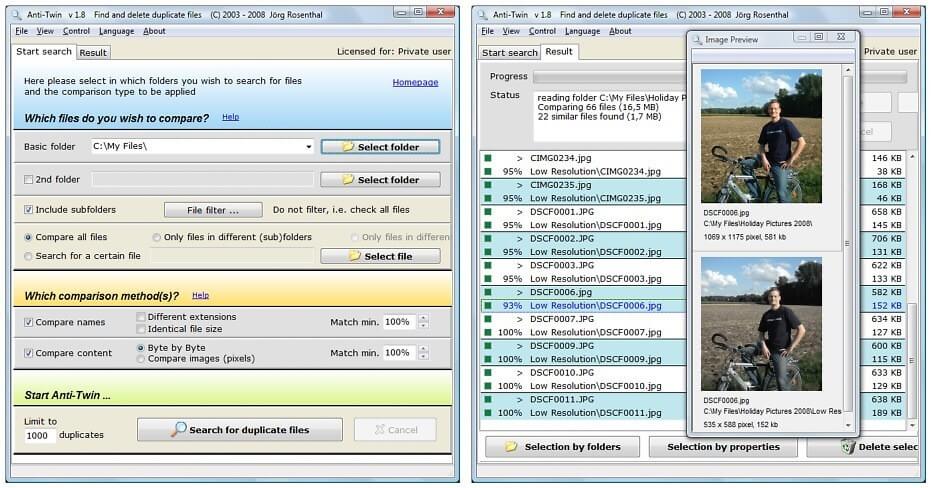 Although very slow as compared to all the other software's mentioned above, it is great if you need a fine toothed searching tool.
That's the list of the best duplicate file finders currently available on Windows. You could choose which one of the above fits your job best or use a combination of these to get your results.
Good luck!