Welcome folks today we review a navigation based android app called GPS Guide To Disney World. It is a MotorCo's application and is a location based guide application to different attractions in the amusement parks located in Orlando, Florida. So let us explore more about this navigation app.
Exploring GPS Guide
As you can read it is a GPS based guide app to Disney World located in Orlando, Florida. The main purpose of the application is to make user experience smooth in the Disney World. Now no need to carry maps or asking others for way, just download it once and spend smooth and enjoyable day in Disney World. However it is not free and is a paid one but user have to pay one time only and there is no in app purchase and no ads. This GPS Based Guide app for android provides detailed information about different attractions, resorts, rides and different activities. The application covers guide to different parks like Epcot, Magic Kingdom, Blizzard Beach, the Animal Kingdom, Hollywood Studios , etc. And it also covers rides and activities like The Great Movie Ride, Walk with Crush, Runoff Rapids, Twilight Zone Tower of Terror, Discovery Island Trails, China Pavilion , The Seas with Nemo , etc however the list is too big for this post so please visit the store the link provided above.
Let us have a look on its features:
1. It is a guide application and contains information about different attractions , rides, resorts, activities, etc. in amusement parks.
2. From the homepage itself we can see different attractions, rides , resorts, etc with some description. So choose any one you like and get more information like bigger image, detailed description for more idea have a look below. We choose very first option that is Under the Sea- Journey of The Little Mermaid.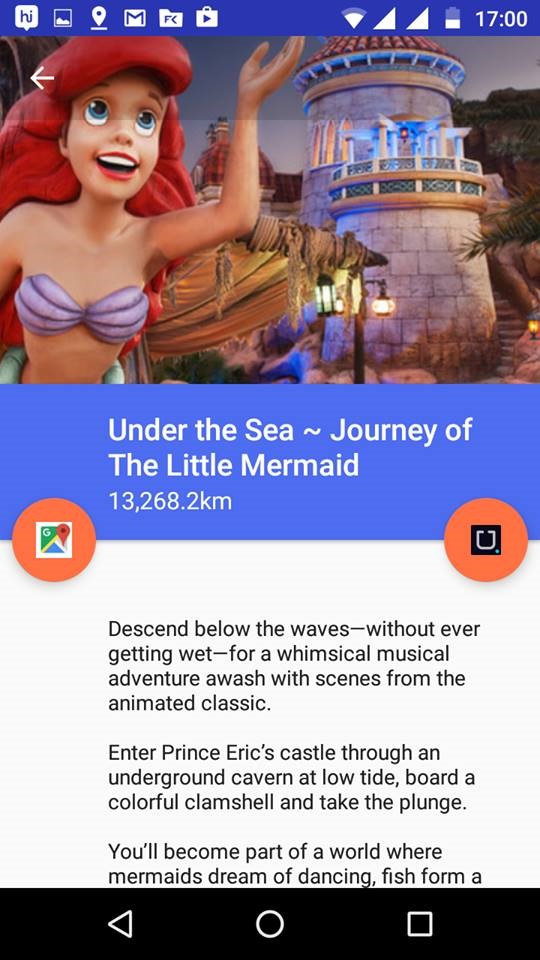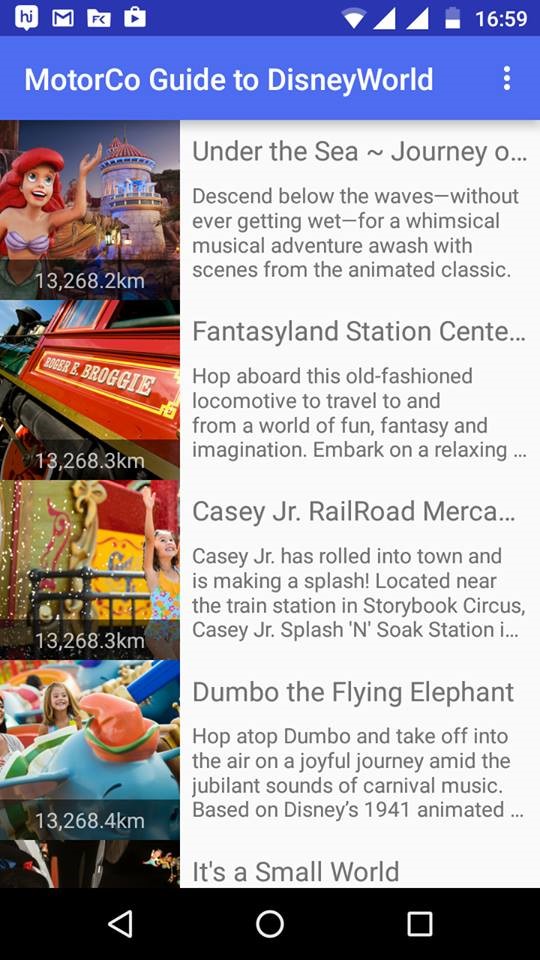 3. We can get direction to the attractions, rides, resorts, etc by easily clicking on google map option or we can also choose Uber. For more idea have a look to below snap.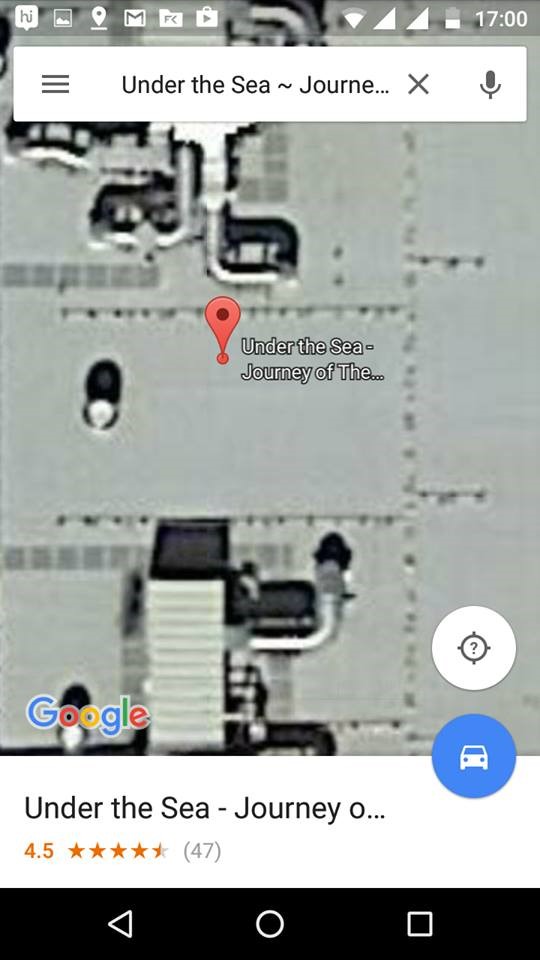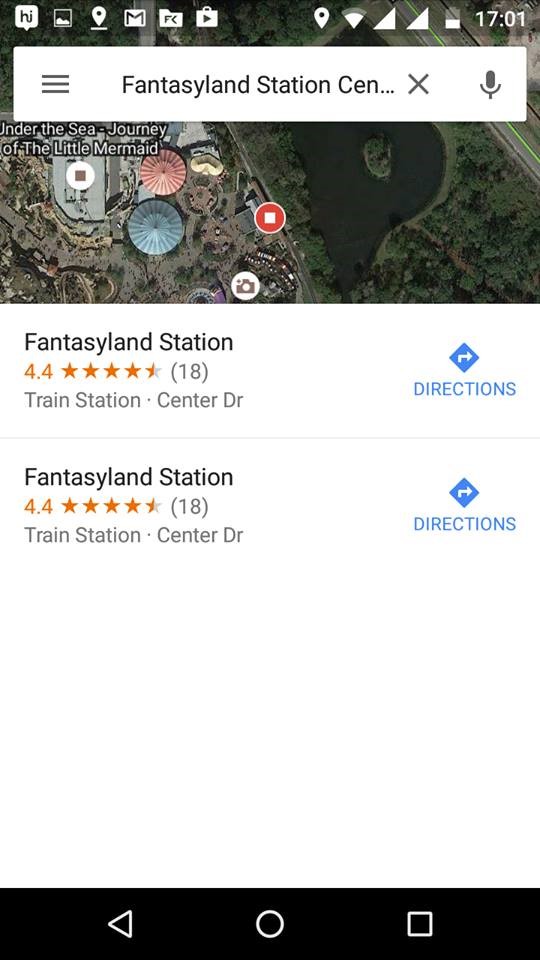 4. While waiting for your turn for a ride you can use this one to check out nearest ride.
Final Words about this navigation tool

As you all know at last we always discuss some pros and cons of the apps we review so here are some pros and cons of the this one which we noticed while using the it. It is advised to read each and every point very carefully as you all know it is not a free one so read these pros and cons carefully to find out whether this one is for you or not
Pros:
This compact android application has many pros have a look to few of those:
1. Smooth, user friendly and responsive user interface
2. Yes, it is a paid one but the cost of the it is not to high and the user has to only to pay for one time and there is no in application purchase and there are no in between ads.
3. Detailed information is provided for different attractions, rides, etc..
4. Good use of Google Map.
5. Compact package, that is the APK size is less than 5mbs so it takes only few seconds to download and install the package.
Cons:
With some pros there are some cons which we would like to share with you guys have a look:
1. It is a new one and is covering most of the attractions, rides,etc., but it is not covering all of them.
2. Providing information about Resorts is a good feature, but there should be a feature of booking room, making it complete and more helpful to the user.
So we can hope developers will read our post and will move in the direction of improvement. But we strongly recommend GPS Guide to Disney World to our readers because it is a compact and an economical one. Just download it once and get a GPS based guide to Disney world in your pocket. Please do share your thoughts with us through like, share and subscribe. Hope you like it.