One very important task to do in Windows 10 is updating the operating system as you will find many security patches, bug fixes, virus, and improvement of overall performance of your operating system. Let us see some beneficial solutions for fixing Windows 10 error code 0X80240FFF. This particular error code will not just block the users from updating the system to the modern updates but also can prevent them from making use of new features and improved PC and laptop experience. The outdated computer will lead to some serious problems and make your computer risky. Thus, to increase system's security as well as protect your PC from any unwanted bug attack, you have to totally get rid of the error code & update your computer system.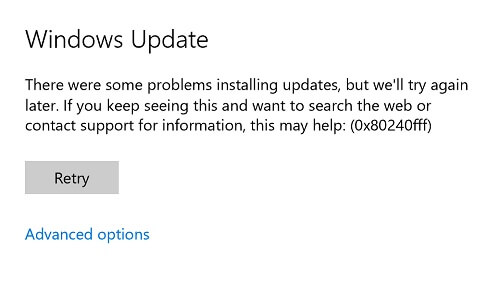 What is Windows 10 error0x80240fff?
The Windows 10 error 0x80240fff is one highly irritating error that will prevent your system from looking for any available updates and thus users will not be able to download or install anything on their system.
Reasons which trigger windows error 0x80240fff
There're a lot of causes that will trigger this type of the update errors, some common causes include:
Internet connection issues
Firewall malfunctioning
Windows update damaged
Files system corruption
Different Way to fix Error 0x80240fff for Windows 10
Here given are some solutions for both Home users and Pro user of Windows 10, you can go to the settings & apply these solutions:
First Method: Visit Windows Update troubleshooter
With the help of this method it verifies 3 things.
Internet Connectivity
Network Adapter Functionality
Windows Update running.
Apply the following steps:
Firstly, Go to search box -> here type troubleshooter in a search box and then click on "Troubleshoot" as shown in the below image: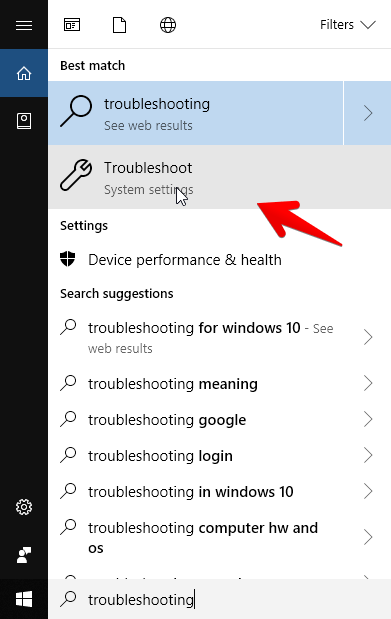 In the update & security section, navigate to the Troubleshoot menu. Then, click on the "Windows Update" option to troubleshoot this windows update issue as shown in the below image: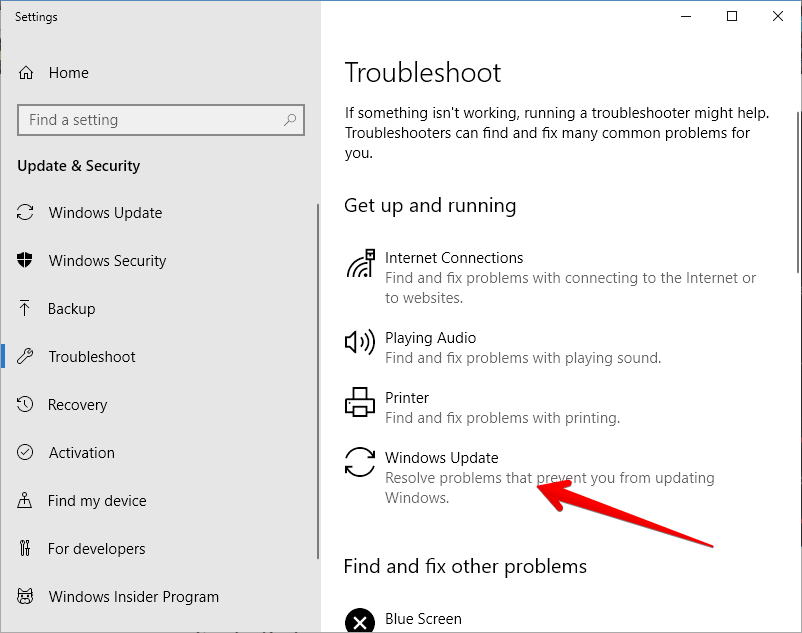 The troubleshooter will run for few minutes to find the issue: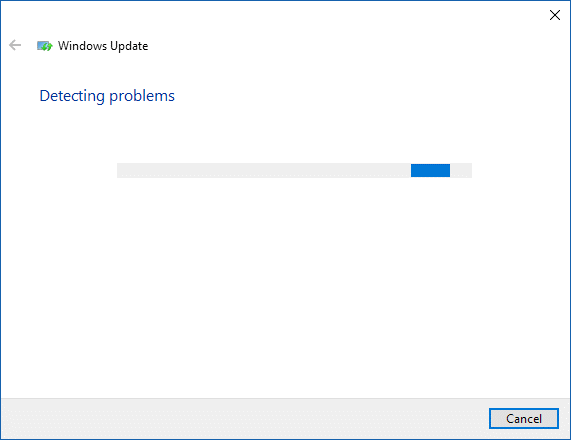 The troubleshooter will list the issues which needs to be fixed. Once after fixing the issues, you will get this result as final update: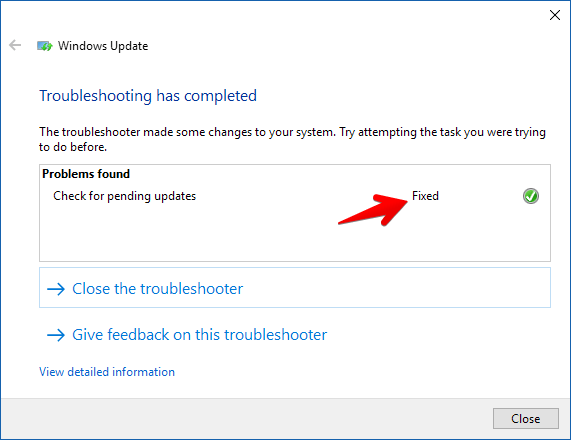 Once after completing this, go to the same update & security section and click on Internet Connections option as a final step to fix the update issue.
Open run dialogue box by clicking on Windows key and R. Then type "services.msc"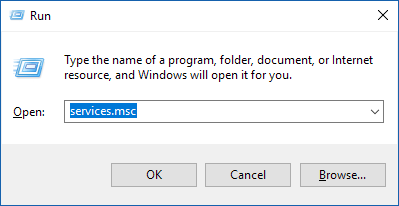 Look for BITS from available services list.
Select from BITS service, and right click and select on "Restart".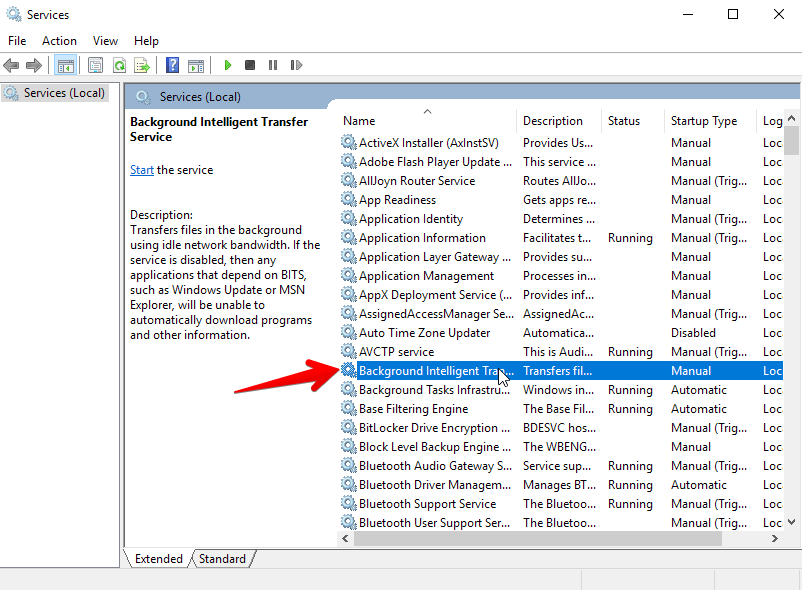 Then, double-click on it to open properties of Service and ensure you select Automatic option. If not, select it, and click on the Apply button.
Here are some more tips for fixing Windows Error 0x80240fff:
Check Firewall
First, you have to turn off antivirus or firewall settings. For doing this, you have to click on Start button and then type FIREWALL in your search bar. Open the firewall application,
On the left side, you can find Turn windows firewall on and off option.
Select Turn off firewall in public and private network options.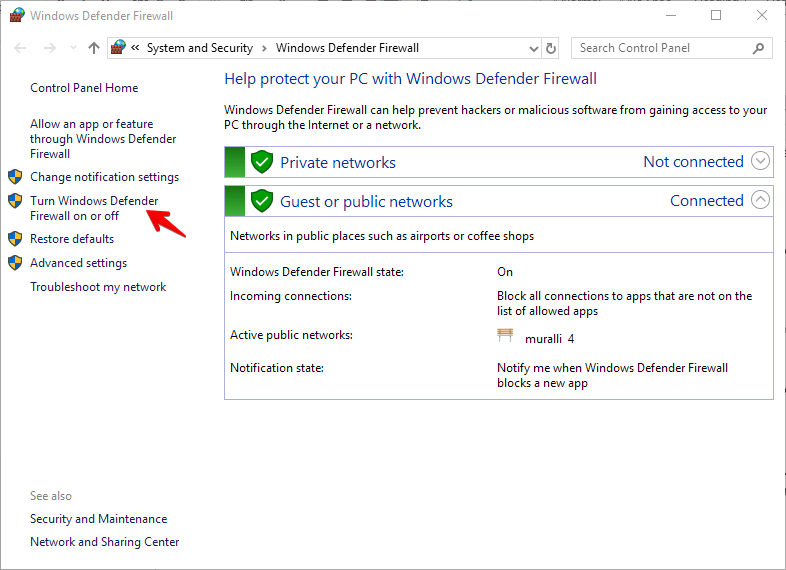 After firewall option is turned off update your computer and if error 0x80240fff gets fixed you must enable your windows firewall app again.
Check System File Corruption
In order to check Windows files you want to run SFC command with help of the admin privilege. For doing this, follow given steps:
Go on start menu and search option and type "cmd"
Then right click on cmd and select on Run As Administrator.
You need to type on "SFC/SCANNOW" & press ENTER to run the command.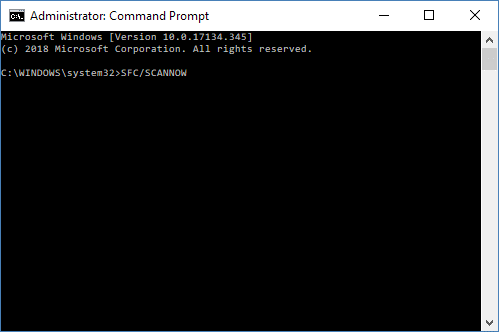 The command will take a little time to finish since it scans the whole system files for the integrity & fixes any corrupted files.
It is recommended to do resetting of Windows OS when you do not have enough data on the PC or Laptop. Since it takes huge time to create backup of the existing files or install the current application once again.
First go to Cortana Search Box and type "RESET PC" then select RESET PC.
Then, under RESET PC, click on get started button and proceed.
Here in the window, you can find 2 options to keep the files and clean.
Final Words
It is always recommended to take the backup of desktop files, downloads, images, documents before you choose any complete clean option. For Windows 10 Users, this is the only ways through which user will be able to fix the 0x80240fff update issue.