The online environment has become essential for businesses around the world when it comes to marketing.
If you are attempting to create an online presence for your business for the first time, you might be confused by the plethora of options you have at your disposal. We are here to talk about the most direct and reliable way of creating a decent online presence – through using WordPress.
When it comes to available CMSs (Content Management Systems), we all know that WordPress reigns as the sovereign king. Thousands of businesses opt for this CMS every year to create their online presence, but why?
We are going to try to explain why WordPress works so well for small businesses looking to expand into the online environment.
1. Affordability
For a basic WordPress website that isn't a custom solution but a modified theme, you can expect to dish out somewhere between $300 and $1000. For a custom solution, the price starts at around $5000 and can go up all the way to $10,000, depending on the complexity of the design and amount of custom features you require.
Still, most small businesses have humble requirements when they are starting with their online presence, and anyway you slice it, you'll get more bang for your buck than with any other CMS.
2. Ease of use
In a lot of cases, people don't factor in the ease of use when they are deciding on which CMS to go for. This is extremely important since there will always be more than one person required to run the entire website – it's much cheaper to train existing personnel to use the website than to open a new position and hire specialized employees.
3. Open source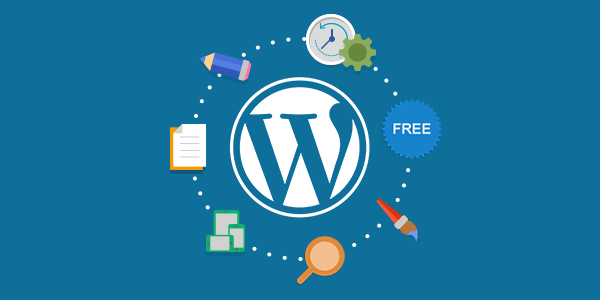 One of the primary reasons for the immense success of WordPress is most certainly the fact that it is open source and that this led to a massive community being built around it.
This means that bugs get squashed fast. There are community forums filled with useful info and people willing to help out their fellow WP users, new community plugins, themes, and tutorials. Their community is very powerful and engaged, which makes WordPress that much better.
4. Expandable functionality
While WordPress was first envisioned as a blogging platform, thanks to the addition of a vast number of plugins and themes, its functionality can be expanded significantly.
Sure, few plugins are free, but some of them are quite powerful tools that help you provide more functionality on the users' end, expand your backend, improve your analytics and much, much more. The only thing you need to figure out is what you need.
5. SEO friendly
First of all, most quality themes for WordPress are optimized to satisfy SEO speed standards. WordPress also structures your website into pages, blog posts, tags, and categories, making it much easier for search engine crawlers to find what they are looking for.
The way WordPress generates permalinks is also very much in line with the best practices proposed by the most impactful search engines. Still, depending on your style of optimization and keyword use, you may change it to fit your vision better.
SEO-focused plugins like YOAST are also very useful when it comes to chasing that juicy natural traffic.
6. Security

With a good password policy, and regular backups and updates, your website should be safe from all but the most advanced and cutting-edge security aggressions. Still, if you want to be as safe as possible, you should invest into a VPN and through encrypting your data ensure that there's close to no chance of a security breach occurring. If you log in to your WordPress account from mobile, make sure to use a VPN, too. Most VPN providers offer flexible Android and iOS applications.
WordPress began back in 2003, and since then, it has done nothing but got better. It has a very reliable CMS that most small-to-medium businesses will be fully satisfied with. It also allows you to invest in it and make it even more powerful. Thus, it's not just a quick beginners' solution that you'd have to replace if you ever needed more functionalities from it.
Still, when creating your first website with WordPress, it would be wise to hire someone who has been using it for a while. They can help you understand its power and show you tricks that will speed you up when interacting with it.
All in all, a WordPress website is a good investment for any small business that wants to begin expanding into the online environment.