Many people are not aware that laptops not only can be used for surfing, listening to music, and playing books but also for reading your favorite e-books online. You don't need to buy a separate kindle or Ipad to read your favorite e-books. When you can have them available on your laptops and when they are easily downloaded, there need not be any worries.
When you carry laptops to school, work or when traveling it is better to convert your laptop into an e-book reader. The process is easy and adds a user-friendly interface rather than PDF files. With desktop software, you can transfer other types of content into your e-book collection and beyond the books available on stores.
E-books have become the new gen reading. It provides information and great material and is replacing hard books soon. They have broadly embraced an alternative to print literature. Devices are becoming more compact and applications can offer just as pleasant an experience as on a dedicated device.
PDFs are great but it is not a great interface for organizing several e-books. Thus having an e-book software is a great idea. It has a smart interface and provides amazing features. I-books come installed in Apple devices, but in Windows 10 you can download various e-book software like Kindle, Nook, Sumatra Reader, Cover, etc.
Once you download any of these you can easily start downloading books and reading them. They are shown in nice large handwriting and most of these softwares provides options to change the font and style to read.
Here are the top 5 e-book software which has great design and easy to sort the books you want to read.
#1 NOOK Reading App
This is one of the best e-book application to have on your laptop. It supports only Windows 10 and has one of the best interfaces. They have such a simple and straightforward format. Everyone can use this application notwithstanding their knowledge in using laptops or e-books. It has an interface and one can easily find their favorite books. It is well categorized which makes it easy for the readers to find their content.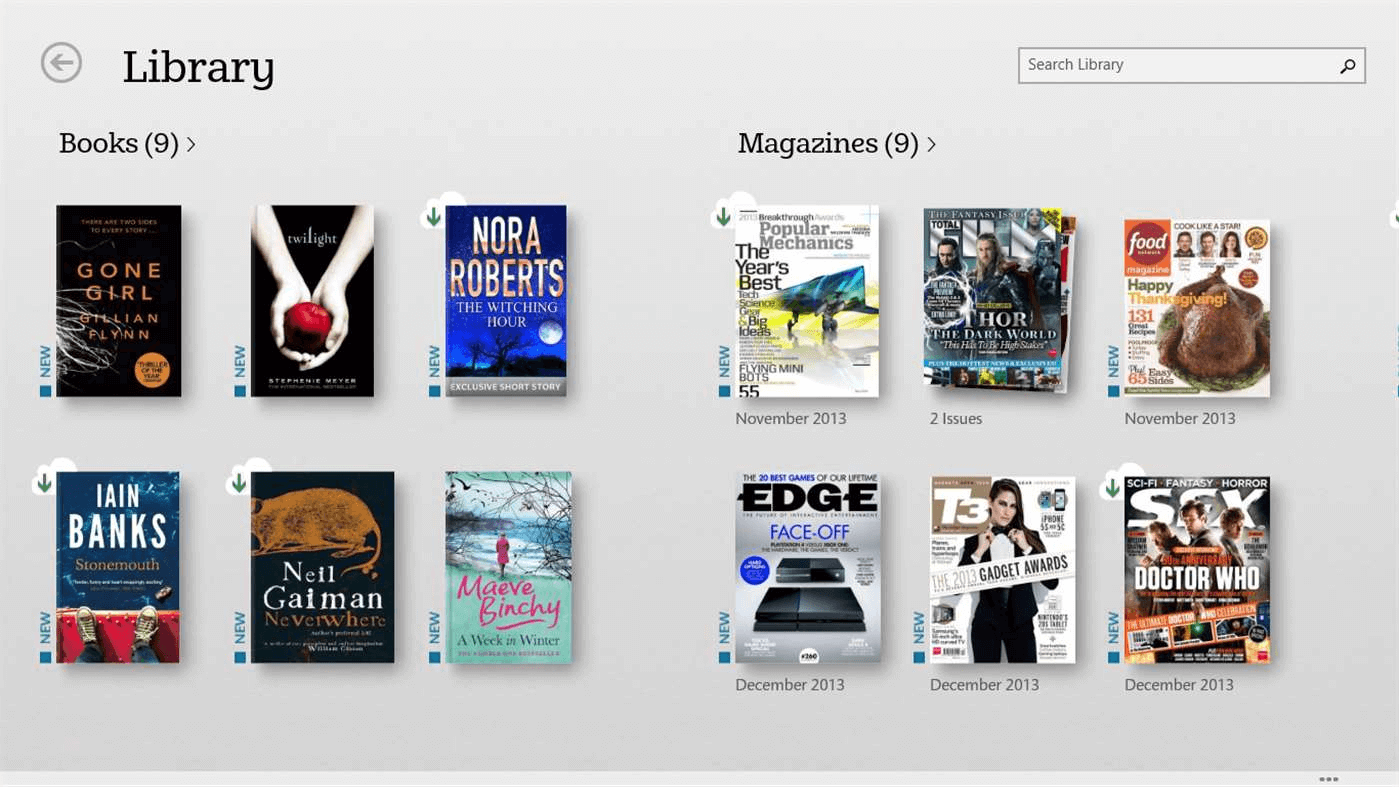 Nook app does beat kindle slightly by its design layout and by huge margins with its ability to import other formats of e-book and PDF so easily. Nook is the best choice for Windows users.
Download Now
#2 KINDLE
Kindle is slickly designed and one of the easiest applications to use. One requirement for Kindle users is that they need to be an Amazon user too or have an Amazon account. When you open the app you will enter the world of kindle and will come across the books stored in the cloud or on your device.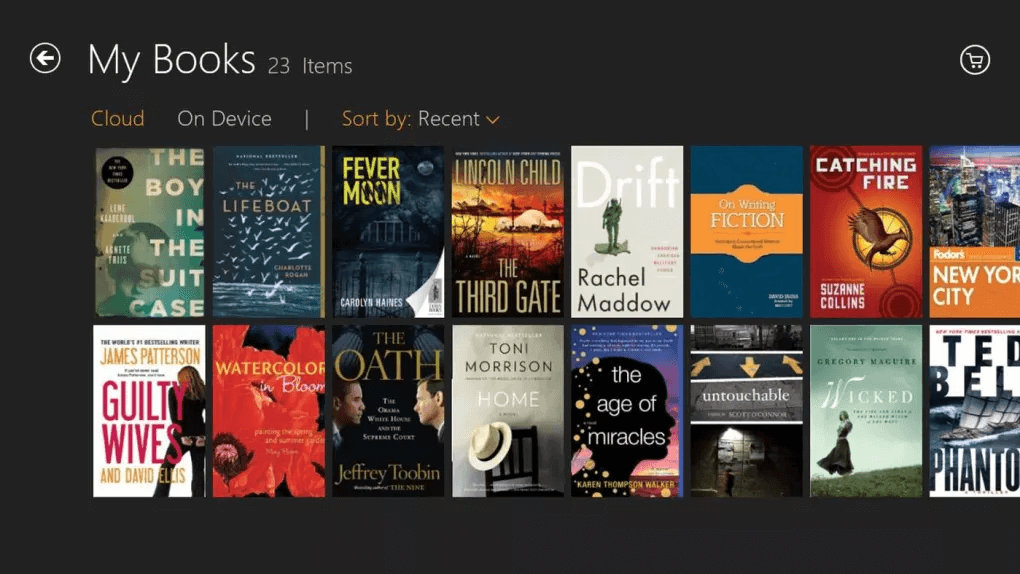 A simple click will bring you to the part where you last stopped reading the book. The right click will give you search options i.e. Find In The Book. The current page is synced with all the devices you are using to read the book. It is a robust device to download and read books and one of the best places to buy books. However, one problem with Kindle is with books not bought from kindle will require a workaround which is a problem for many users.
#3 SUMATRA READER
Sumatra Reader is one of the most lightweight e-book reading devices. It supports not only e-pub format but also PDF, MOBI, CHM, XPS, DjVu, CBZ and CBR. It is not like other PDFs which take time to load but this one is quick to load content. You can flick through without stuttering.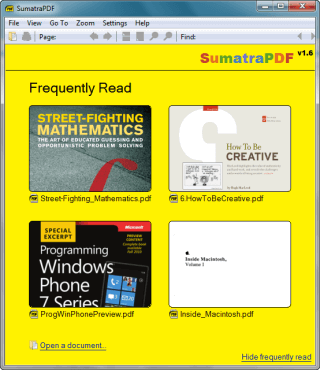 It provides tabbed browsing which serves a purpose if you are doing research and need cross-referencing. This is something unique. The drawback is that it doesn't have the most beautiful and easy interface and does not permit highlighting or bookmarking. It is a great choice for a simple novel read and you don't require any advanced features.
#4 COVER
This one is an absolute favorite because it provides with the best thing made; Comics. This one has all comics ranging from Marvel to Dc and many more. It is a tailor-made an application for those who are serious about their comic book reads.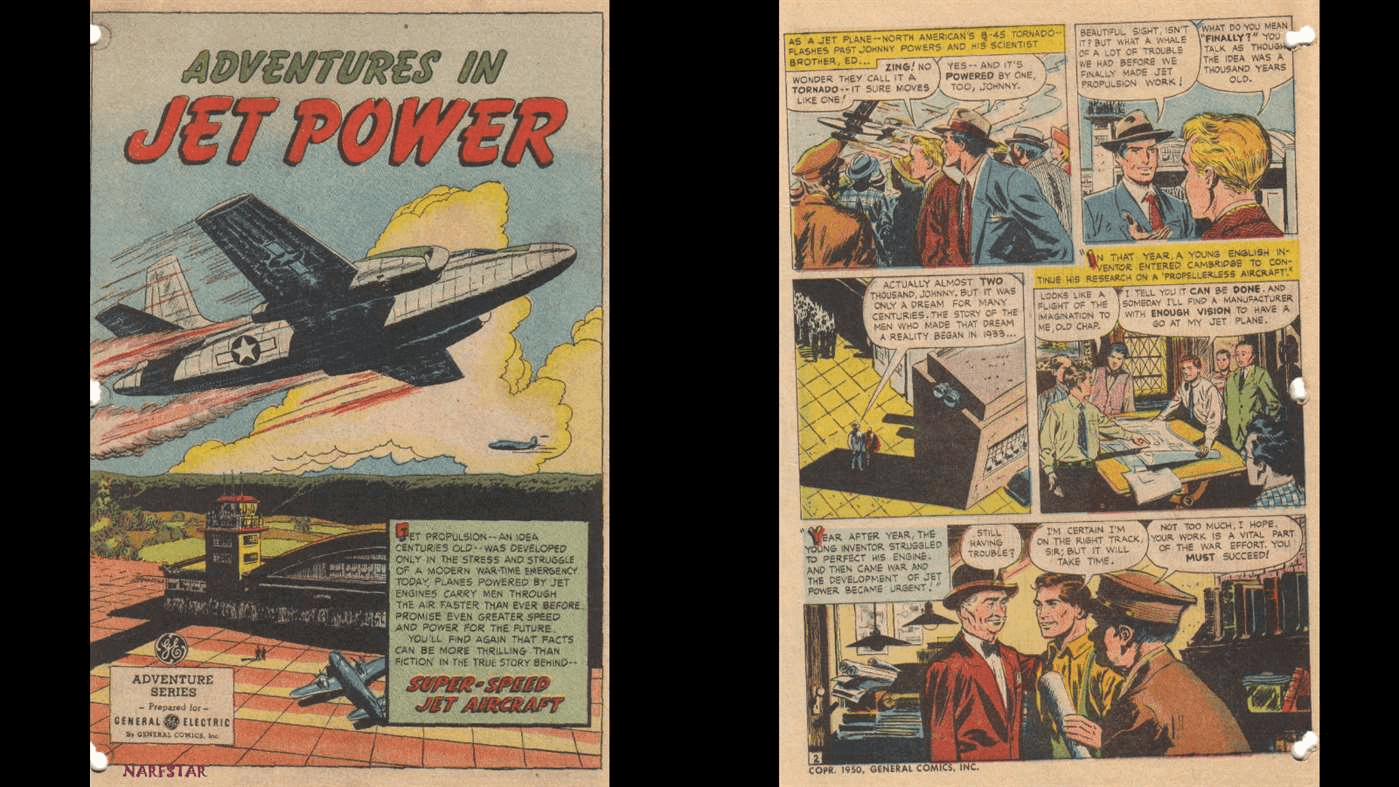 Comic books are read in a different way from normal novels and this application serves that purpose. When you are reading on touch devices you can zoom in on the comic panels and columns for a better experience. This application is free but provides limited library space for comics which can be extended with in-app purchase.
#5 OVERDRIVE
Last but not least, this is an e-book and audiobook. This has all advanced features of bookmarking, changing the font size, ability to maintain a library of e-books and changing the color schemes to the lighting.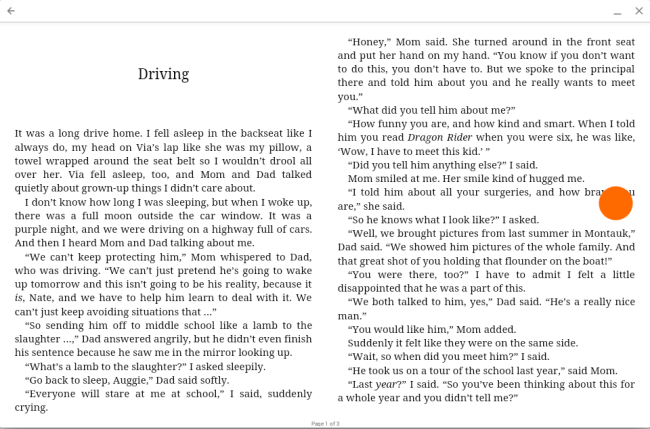 The additional quality about it is that it acts like an audiobook. You can play, pause, rewind, increase the speed, change the voice tone with it. This is one of the most advanced e-book reader and audiobook too.
Download Now
Final Words
There is a wide collection of e-books to read from, but these are my top 5. You can always try it on and see which one suits you the most. Others include Icecream e-book reader, Calibre, Bookviser e-book reader. These can replace Kindle easily and can be suitable for your Windows 10 computer or laptop. Go on what are you waiting for. Go get reading and get your own e-book collection now. Happy Reading!