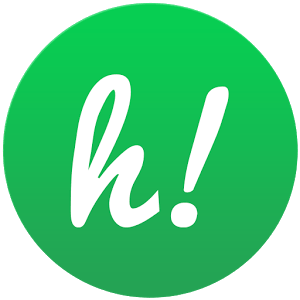 Holaa android app from Nimbuzz ( which was recently acquired by New Call Telecom ) helps you to protect, block annoying calls done by spammers and marketers who may be having your mobile number. The idea seems pretty like Truedailer.
Holaa! – Caller ID & Block android app review and features
Here is how it seems to work
After installing the app if a user marks a call as spam the numbers will be added to their database to notify other users who gets the call from from the very same phone number ( may also depends on other factors)
Shows you caller's name, photo, e-mail id and their location while getting an incoming call
You can synchronize your phone book with various social media accounts like Facebook and Google to the latest photo of your saved contacts for having a better phone book
Merge features of Holaa lets you to save more information to your existing contacts quickly
Need a quick switching between various app ? Then read here, one of the fastest way ever!
Contact card that comes in the package lets you to see activity history of you with a particular contact
And yes missed call notification like the one shownbelow in this post
Smart search for your smart phone
One click option for sharing of contacts with friends
Now you can add or remove hoodle
Customize reminders as you need
APK Version : 2.0.2
APK Size : 5.1MB
Requires : 2.3.3 and above
It is also to noted that a team of 13 developers from India worked together to bring it alive.
Download from Google play store for free
Soon you can expect the same app in iPhone and Windows phone
Other news
If you are a Nimbuzz user an updated version with near features called as intelligent emoticons and with various other fixes, improvements  have been rolled out.