No matter whether you run a small business or a big enterprise, you need to generate invoices for your customers on a regular basis. In this modern world, people have started using digital platforms to do many tasks related to their businesses. Generating an invoice is a crucial task for every business owner, and with Invoice Home, you can do it easily.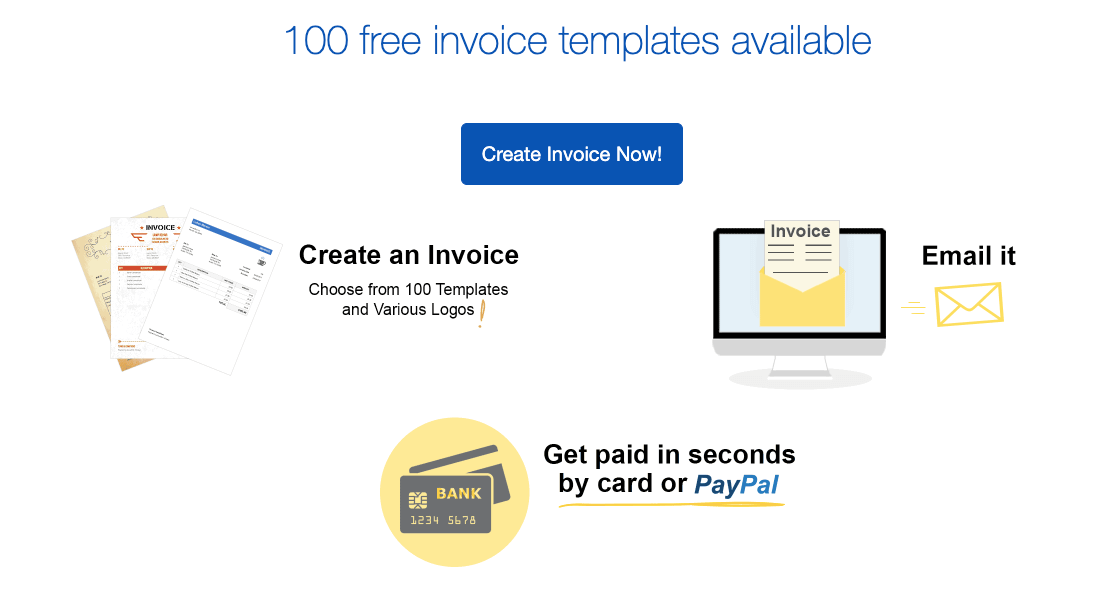 If you are searching for a quick and invoice generator to generate invoices for your business or services, then Invoice Home is the place to check out. This invoice generator is used by entrepreneurs and small businesses who can quickly generate and send an invoice online. Let's collect some more information about this platform.
About InvoiceHome.com
InvoiceHome is an all-in-one invoice generator platform which offers hundreds of ready made templates to generate different types of invoices. This platform is designed for the small businesses as they can quickly generate PDF invoices of different types and pay by PayPal or just by using credit cards.
The platform serves an intuitive user interface where you can select the template of invoice, fill in the details and click the Download button. That's all you have to do to generate a quick invoice.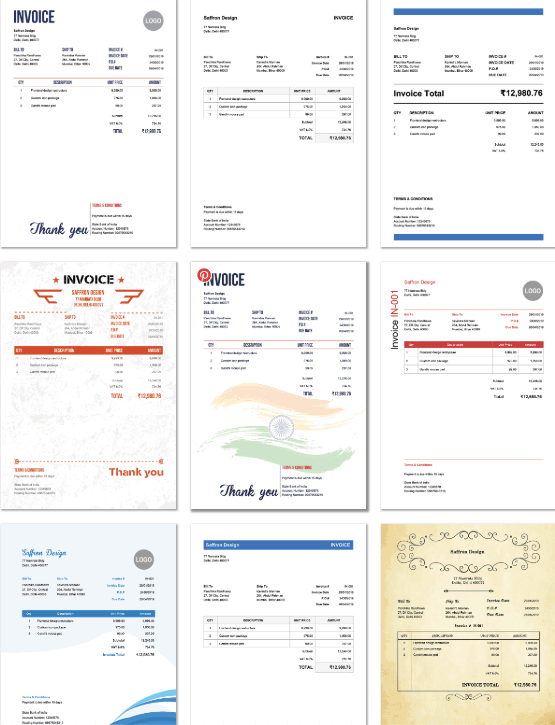 It's a highly professional platform where users can add their business logo or website logo and all the useful details manually. It will give you the professional invoice in no time. You will get the digital copy of an invoice which can be printed easily. You can even share the digital copy to your customers on their WhatsApp number of can email them directly from this platform.
Before we understand the functionality of this platform, let's check out the useful features of it. The following list of its features will give you an idea about this platform and why it has become such a popular one in the market.
Key Features:
Huge library of readymade templates
InvoiceHome offers 100+ ready-to-use invoice templates for all types of businesses. Depending on your requirement, you can explore all the templates and can select the one which suits you. All the templates are professionally designed and they come in different sizes and designs.
No Branding on the Invoice
Usually, free invoice generators put their brand name on the invoices generated by the users. But here, you will not see any branding related information on the generated invoice.
Intuitive and Super-Fast
What makes this invoice generator popular amongst other platforms is its intuitive user interface. You can start using this platform even if you haven't used before. It doesn't require any prior skills. Just launch the website, select the template, fill in the details and generate the invoice, it is that easy!
Quick Download and Sent
This platform is unique in its way where users can quickly download or generate the invoice. The same page helps them to send or share the digital copy of the invoice online. You can even take a printout of the invoice by clicking on to the Print button.
Apart from this, the platform offers some premium templates for big enterprises and a variety of plans and payment methods to make online transactions easily.
How does InvoiceHome work?
InvoiceHome serves a decent interface where you can quickly explore the range of free templates and start generating your invoice.
The first thing you need to do here is visiting its official website. It's a web-based platform, you can explore everything from its website. On the front-page, you will see how you can generate a quick invoice on this template. InvoiceHome is also available for Android and iOS mobile platforms through its website.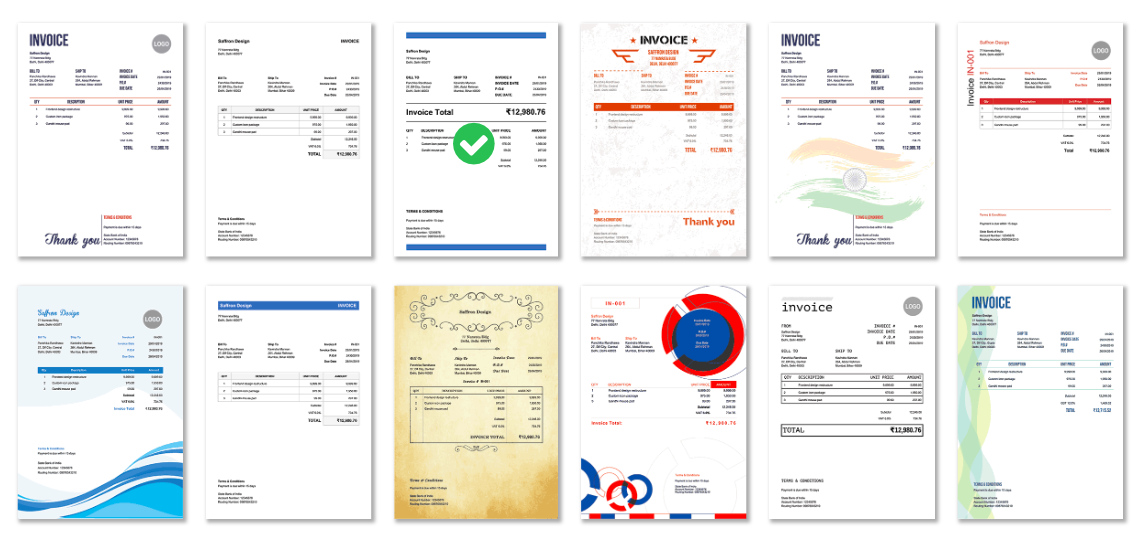 Scroll down the page and you will be asked to choose the template design for the invoice as per your business type. You can explore a range of free templates by scrolling the page. Or you can select the Create Invoice Now button to get started with it.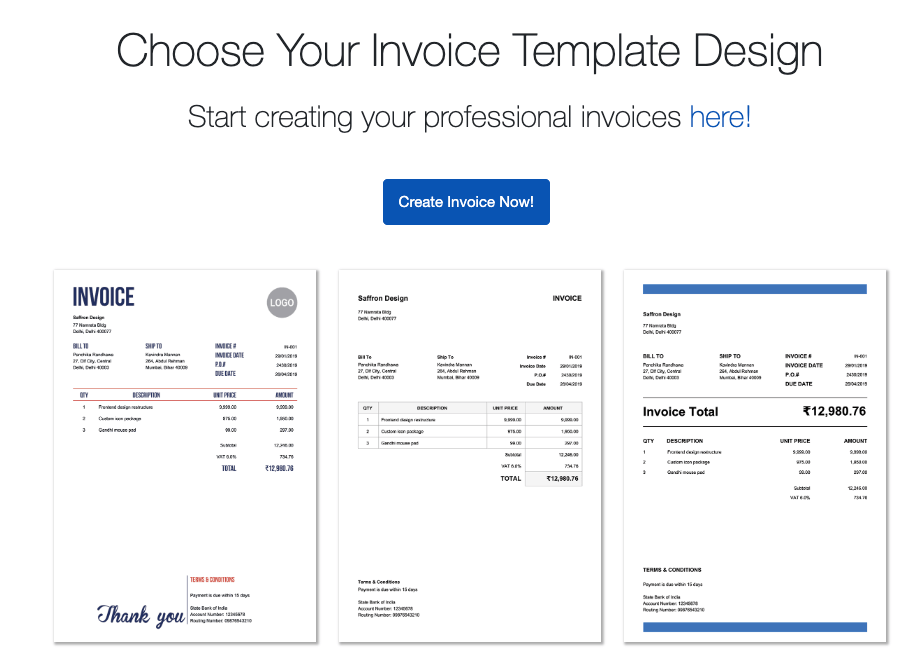 Once you select the quick option I.e. Create Invoice Now, you will see a simple invoice form with all the useful and necessary details that you have to add in order to generate a professional invoice.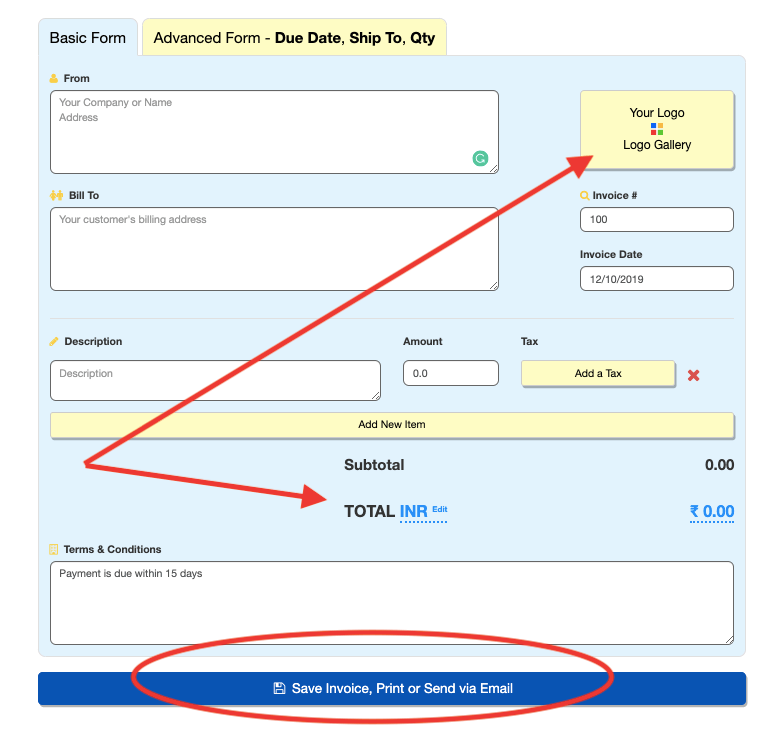 You can insert your logo, name, company name and all the details in the different boxes of the invoice-form. In the end, you will see the total and sub-total for the invoice and the data entered by you.
Once you are done with it, click on to the Save invoice, Print or Send via Email button. You can select any of these options to share the digital copy of the invoice from the platform.
Also if you are using any of the mobile devices with iOS or Android you can see the below video
Final Words:
InvoiceHome is the simplest, fastest and most reliable invoice generator which is available with its web-based version and mobile versions for Android and iOS platforms. You can get started with the free templates for testing purpose now! It is the perfect solution for small enterprises as it saves them a lot of money and time.