The latest edition of Windows 10 comes with plenty of modern features, but some programs don't uninstall, and we may have to force it to uninstall. We have encountered many programs that don't come with a uninstall option like ByteFence.
We know that many of you don't know the best installers available in the market and the developers don't even charge you a single penny for using it on a daily basis.
In this list, we are going to show you the best Windows 10 uninstaller software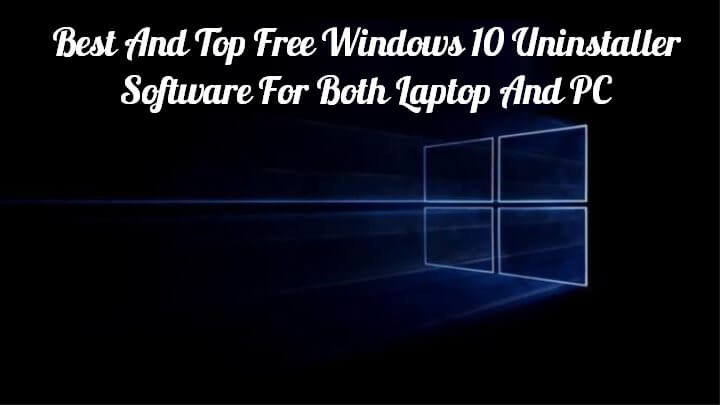 1. CCleaner Free Software
CCleaner comes with a basic uninstalling feature that allows you to uninstall a program from CCleaner itself. It isn't designed to remove programs from the Windows 10 PC, but it lacks many other features including this one.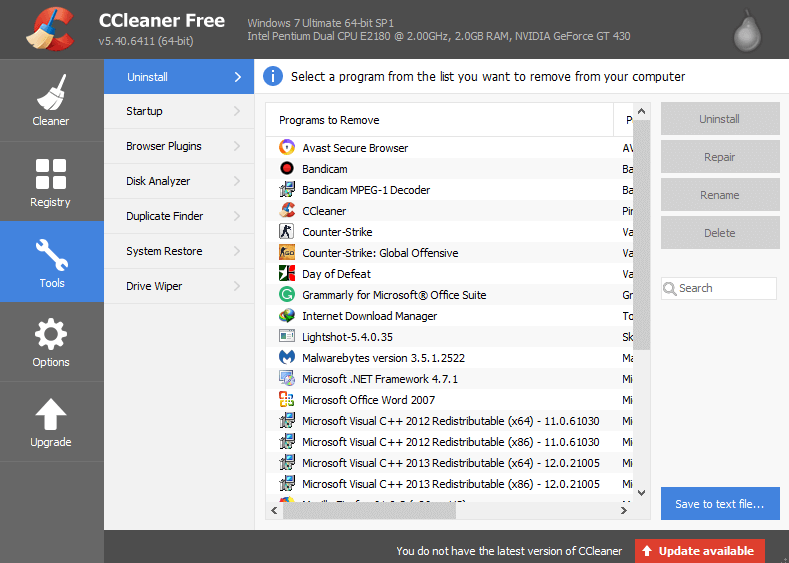 You can remove unwanted files, unwanted registry files, trash, and other unwanted Windows files from the Windows 10 PC and make it run faster than before. You can give it a shot, and get rid of the junk at the same time.
Download | Free : https://www.ccleaner.com/ccleaner/download
2. IObit Uninstaller
It wouldn't come as a surprise that IObit uninstaller has made it to our list in the second position.
IObit Uninstaller is an all-in-one Windows 10 uninstaller that packed with core features that helps you identify various problems of the programs like never before. The moment the engine starts, it scans for the installed programs on your computer, and it only a few seconds to complete the scanning.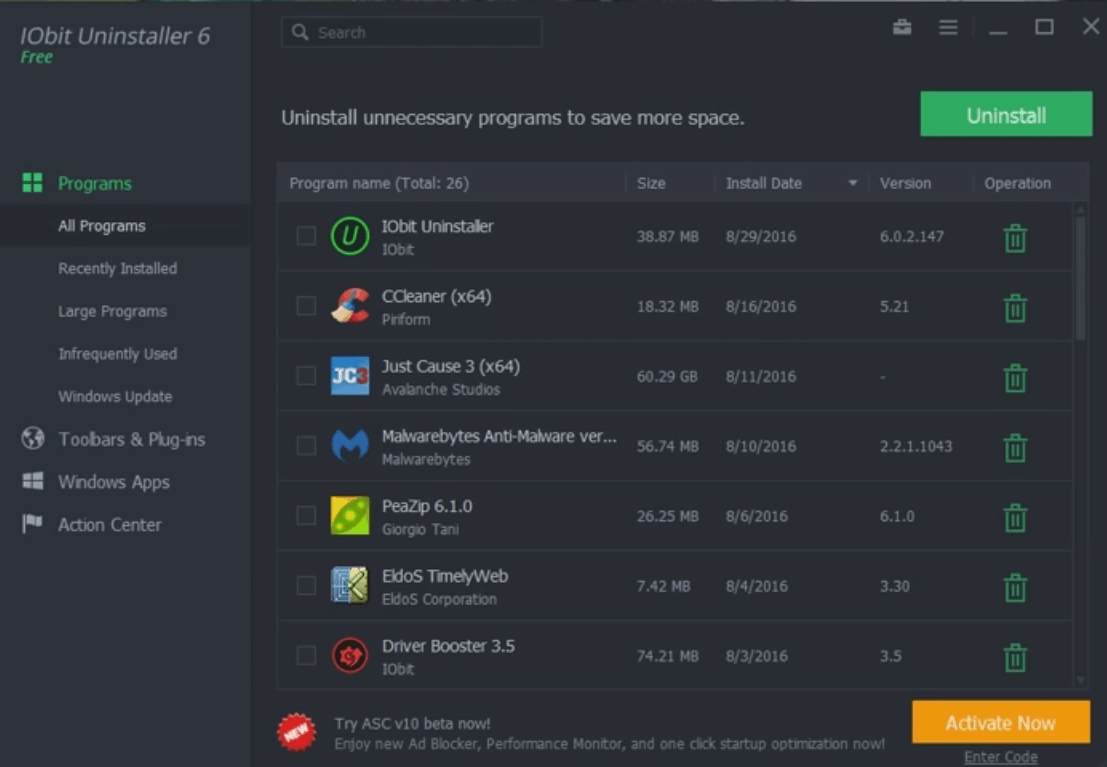 It lets you find applications and programs that take too much space on your PC, and you can even separate programs that demand performance. You can uninstall programs forcefully, and you don't have to worry about programs that don't have a uninstall option.
Download | Free : https://www.iobit.com/en/advanceduninstaller.php
3. GeekUninstaller
You can consider GeekUnintaller as a bonus or programs that lacks power, but it is a powerful tool in its own right. Geek Uninstaller offers basic to forceful uninstall of Windows 10 programs. The developers have advertised that they also offer a professional version of it, but the free version does come with enough features to identify the unwanted programs and also helps you to remove them.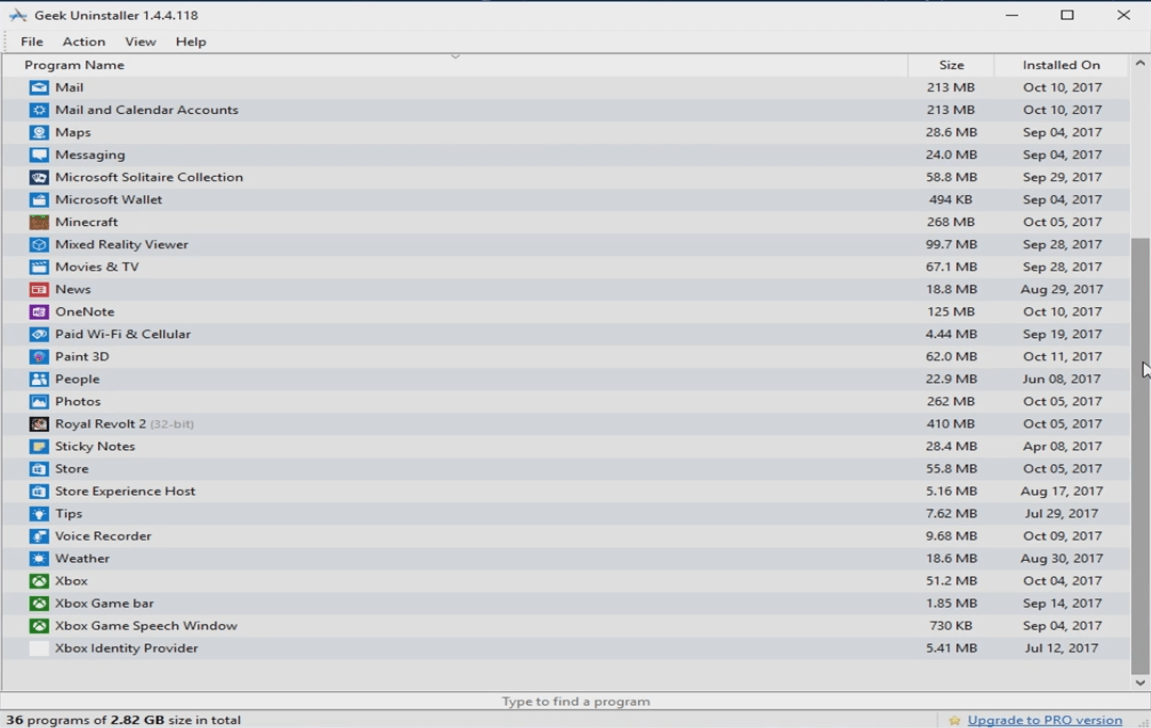 Its lightweight software 2.5MB and it does not have advanced features like deep scan, identify the remnants of uninstalled files. But, if you are someone who wants to uninstall programs forcefully as you go, then GeekUninstaller is ideal software.
GeekUnintaller | Free : https://geekuninstaller.com/
4. Wise Program Uninstaller
Wise Program Uninstaller comes with an additional add-on, and you want to avoid "Spyhunter" from installing on your Windows PC. Wise Program Uninstaller does not leave any bloatware on your PC, which makes even more productivity program than others.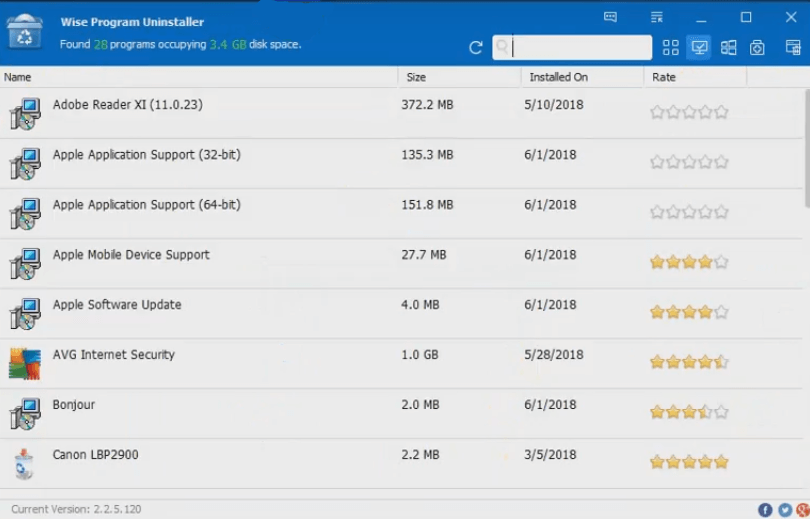 It comes with features that scan your Windows PC for installed programs, and it allows you to uninstall a program in the middle of the functions forcibly. It also has the feature to scan for remnants that left by the old software's, and it removes them in one click.
It doesn't recognise newly installed programs, and that's the only CON Wise Program Uninstaller has in it. But, once you restart the program or your Windows PC, then recognise the newly added programs
Download | Free : http://www.wisecleaner.com/wise-program-uninstaller.html
5. Revo Uninstaller
Revo packed with core features that allow you to uninstall programs from your Windows 10 PC forcibly. It comes with deep scanning that goes through common locations and advanced locations to find existing files of the program and lets you clean it in one click. It also locates leftovers that left by the uninstalled programs, and you can clean the remnants in one click.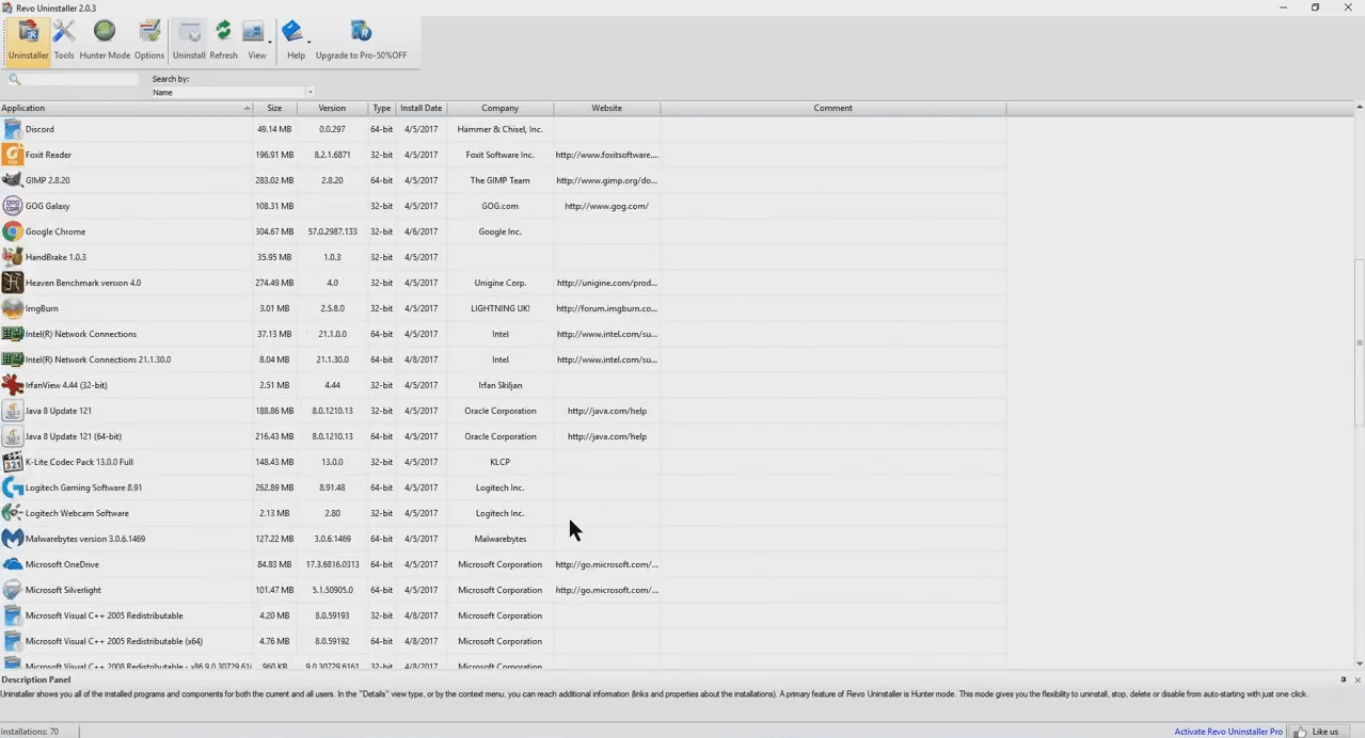 The developers also advertise the PRO version, but if you are someone who uses Windows PC for hours a day, then you better opt for the PRO version because it keeps your Windows clean, and it also comes with premium features.
The free version also offers built-in Windows features like System Defrag, and it also has "Hunter Mode" that locates remnants files.
Download | Free : https://www.revouninstaller.com/revo_uninstaller_free_download.html
Conclusion
CCleaner free version locates leftovers, and it cleans them in one click. But, when it comes to uninstalling the program forcibly, then you can try the rest of the four on the list. Let us know what do you think about it in the comment section below.