PDF is the best way of sending documents in a compact manner. It is the easiest and safe method of sending information. The PDF format provides high-end security for the data and allows the user to encrypt their files and documents with flexibility. There is a recovery software for deleted Portable Document Format files. When the Portable Document Format document containing vital information is accidentally deleted, you need to know how to recover deleted PDF file. These files are very flexible and provide end to end encryption.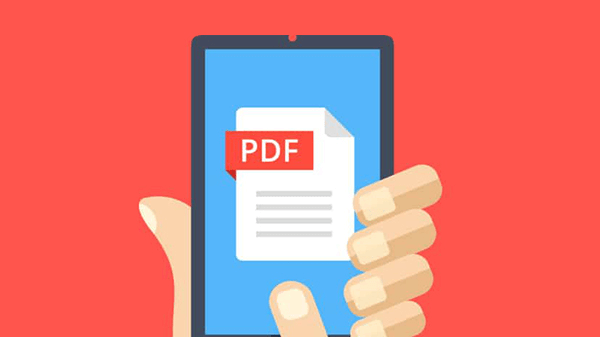 PDF files – The Most Common Mode of Transferring Information & Data
PDF is used by most people. It is used to send images, text and other documents in a compact manner. People can share maximum information and also multiple things in one PDF file. It supports multiple graphics and content. It includes images, text, vectors, videos, animations, audio files, 3D models, interactive fields, hyperlinks. The convenience of saving the file in Portable Document Format is another reason.
Once you complete the composition of desired content with Office or other utilities, you can use Microsoft Print to PDF feature to save it in Portable Document Format with several clicks. These files display the same content and hold maximum graphic integrity. It is easily downloaded by the other person to whom it is sent. This format allows printing to be done easily and it keeps it ordered. Thus this is why PDF is the most used format for sending documents, images, and any other kind of graphics.
It is the most common mode of storing data. It takes less storage memory. This is one option available when printing. When you don't want to print it right away it can always be saved in the Portable Document Format . PDF is used commonly everywhere in offices, homes, colleges, and schools and it needs to be protected. What happens when information is deleted? Portable Document Format file is lost?
What To Do When Your PDF File is Lost?
This is a panic situation. When important information is lost or the PDF gets deleted. It is important to recover this. Making of such PDF has taken cost, time and effort. One needs to recover it without losing more time. The cost and money when such file is lost permanently are huge. Thus there needs to be a way to recover such files without causing much loss.
When a file is deleted from the storage device, it is not erased permanently. The reference linked to that file is removed, but the vacancy of the deleted PDF file is still waiting for new data, which makes it possible to undelete PDF files from Windows with the help of PDF recovery software.
So Let's See How To Recover Deleted PDF Files:
One very useful software used to recover deleted PDF files is iREPARO File Recovery. They have these advantages:
To download just copy and paste the below url to your browser
https://www.jiho.com/data-recovery.html
They can recover files whether it was made from Adobe, PDF tools in Windows.
Along with recovering PDF files they also can recover other files namely;
1. Document: DOC/DOCX, XLS/XLSX, PPT/PPTX, TXT, XML, HTML, WPS, PST, CSV, CHM, etc.
2. Photo: GIF, JPG, PNG, PSD, ICO, ICNS, TIFF, PCX, RAW (digital camera images), AI, etc.
3. Video: 3GP, AVI, FLV, MOV, MP4, M4V, MPEG, MKV, RMVB, TS, WMV, RIFF, MPG, SWF, MXF, RM, etc.
4. Audio: MP3, WMA, WAV, MOD, RA, CD, MD, SF, AAC, VQF, FLAC, APE, MID, OGG, M4A, ACC+, etc.
5. More files: ZIP, RAR, 7Z, ISO, TAR, GZIP, CAB, ARJ, LZH, ACE, GZ, UUE, BZ2, JAR, etc.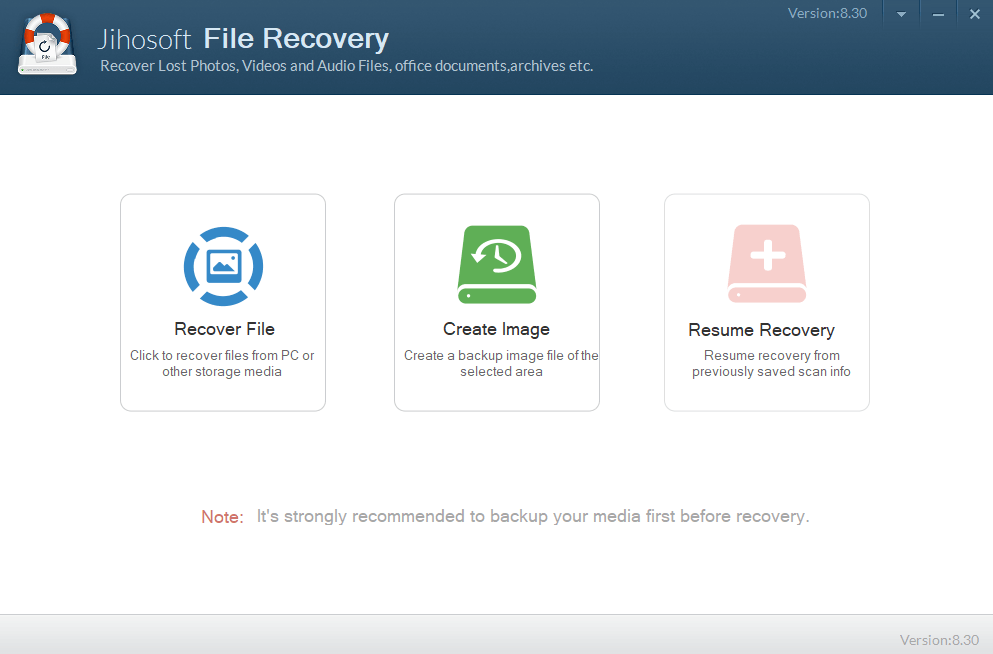 The algorithm it works on helps it for extensive PDF search even though the files are corrupted, lost or deleted. In any way, they can be retrieved.
It works on the principle of scanning PC's hard drive, external hard drive, USB flash drive, memory card, or any other storage device, then allowing users to recover found PDF files.
Steps to Recover Deleted PDF Files in Windows 10
Step 1. You can download the PDF recovery software from the Jihosoft Official Website and install it.
Step 2. Now run the program and choose Recover File on the first screen.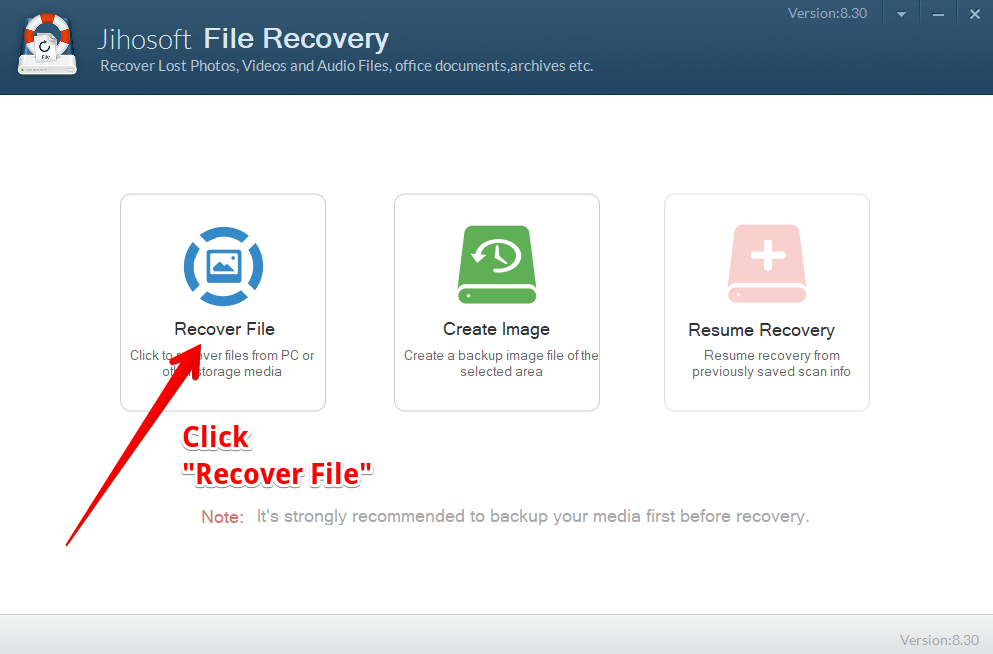 Step 3. Select the drive/partition where you had that Portable Document Format file which you are trying to recover.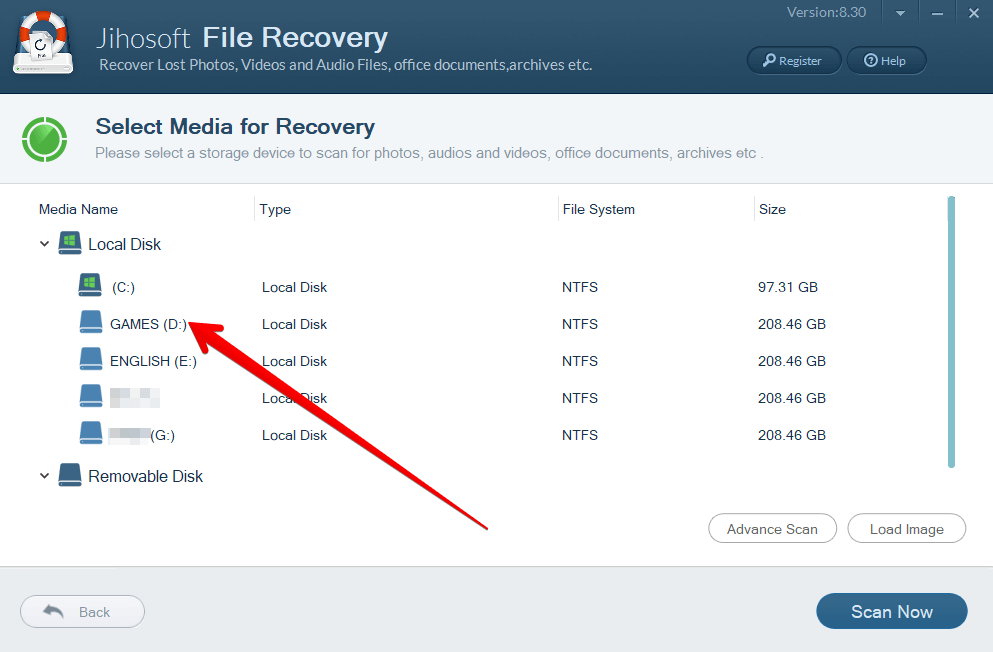 Step 4. Click Advance Scan to explore more features to particularly chose the type of file which you want to recover. In our case, it's PDF.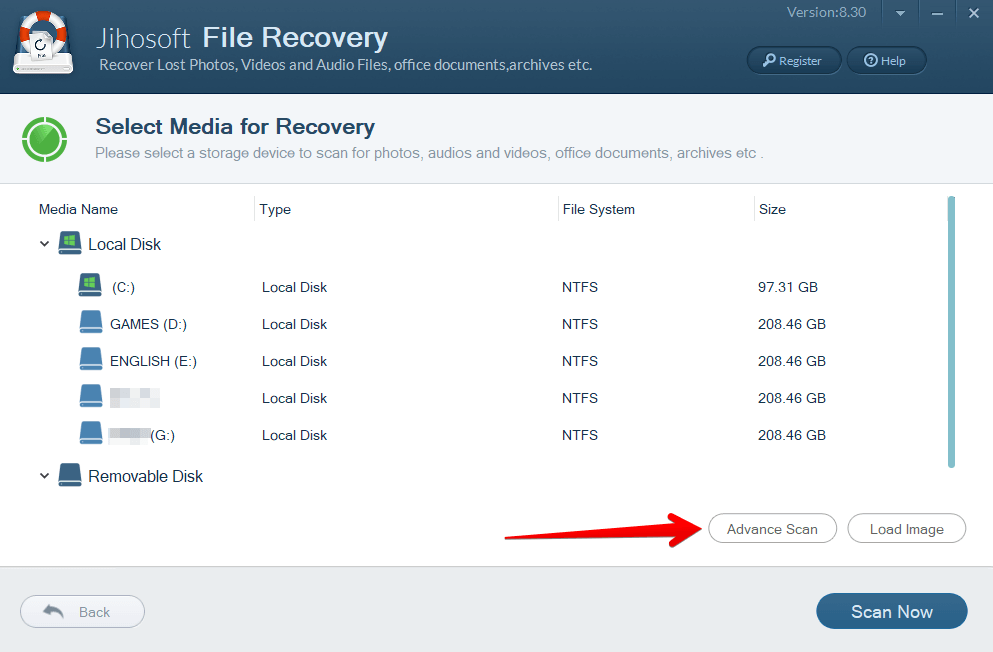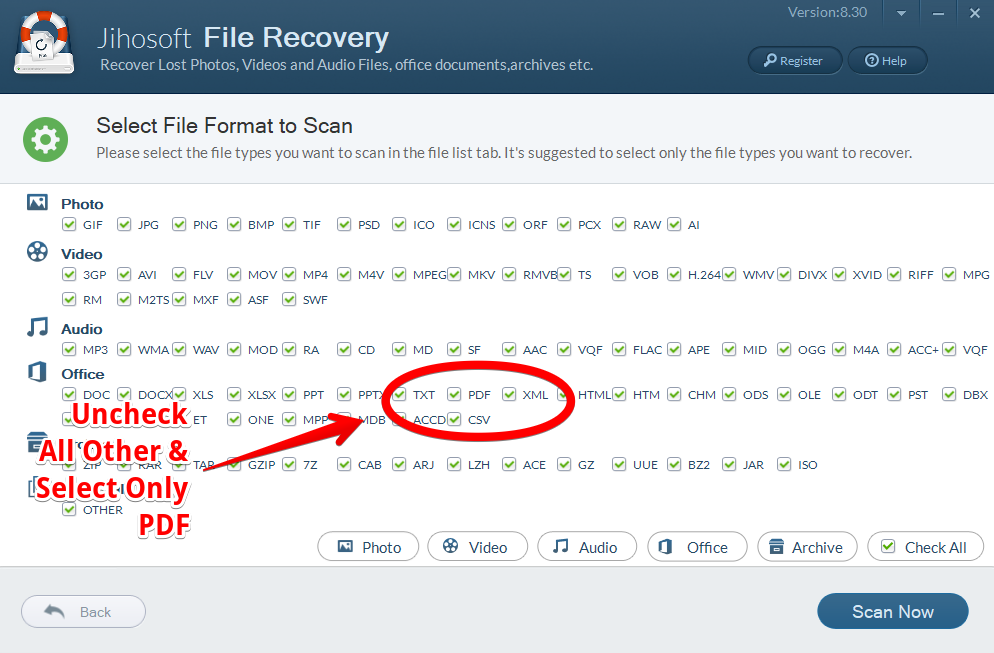 After that, click on the "Scan Now" button.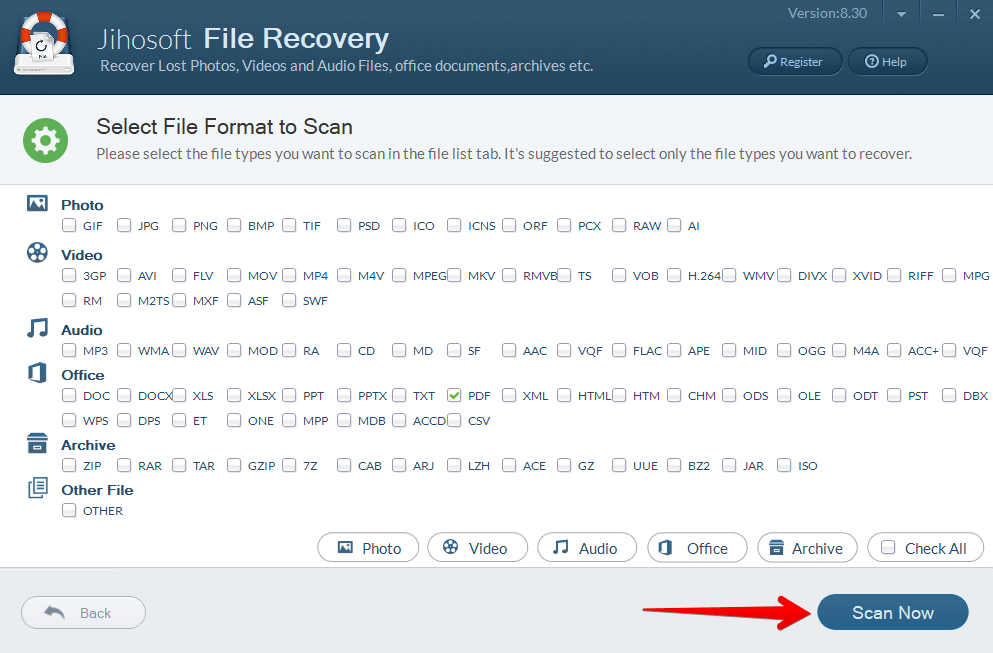 It will take some minutes to hours to scan the whole drive for finding the lost files: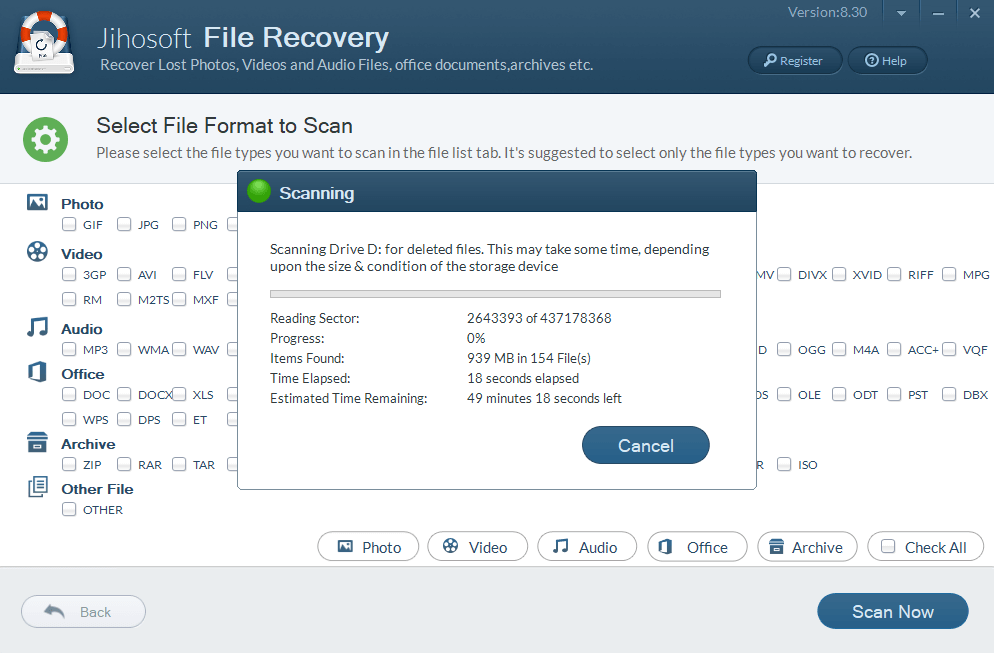 Step 5. Once the scan is complete, preview the found PDF files that were lost.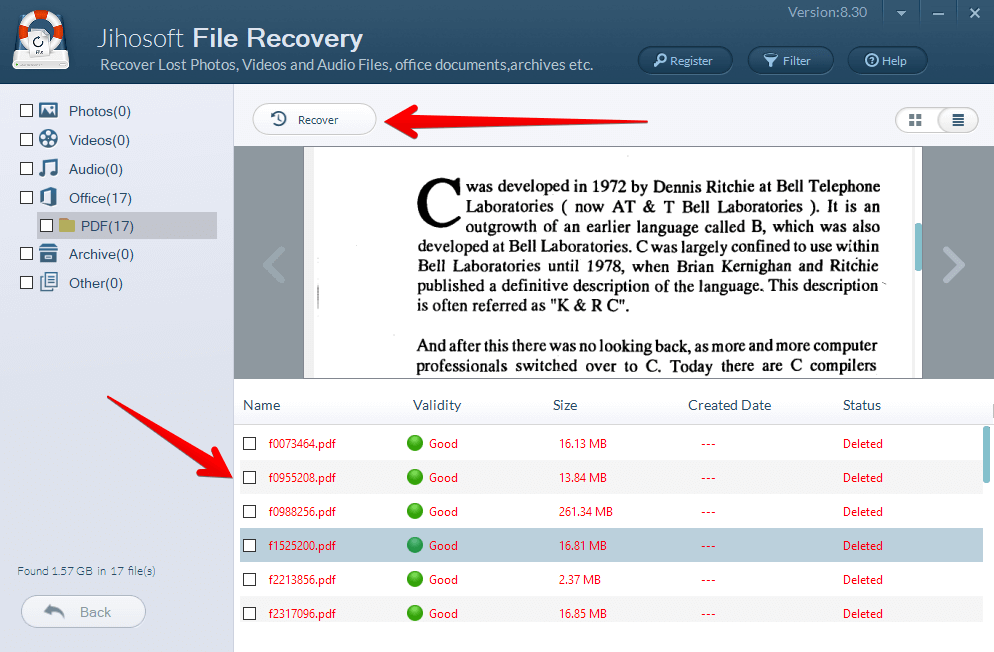 Step 6. Select the PDF files you need, then click Recover button to get them out. That's it!
In this, you can choose your own output folder and can select it and download it from there. This is a free, easy setup and easily scans what you want. One should remember from which partition the Portable Document Format file was lost and can download it from there. The Advance Scan is very efficient and can easily find out corrupted and lost files.
Repairing Corrupted PDF Files
PDF files corrupted and unreadable, which could be caused due to partially overwriting after the deletion or other reasons. In this case, you may try some free tools to repair corrupted or broken Portable Document Format file.
Final Words
Thus, when you lose important documents you don't have to worry. These files can be easily recovered without any problems. When there are important presentations and your PDF is lost, it is wise to stay calm and get this recovery process going. It is very helpful and one of the most efficient methods's used. Try this and much more software's available in the market and recover data safely and quickly on your Windows 10 PC.