Microsoft is infamous among experts in the industry for adding services and functions that don't have a description. We have witnessed a specific number of tasks that are running in the background, but it doesn't serve anything. Even Microsoft does not provide in-depth information on the official news portal. You do have to research to understand what is running in the background.
What is YourPhone.exe Windows 10?
Microsoft is introducing new features in Windows 10 platform, and the official developers are working towards empowering compatibility between Android & iOS smartphones. Fortunately, Microsoft officially announced to the world about YourPhone.exe on many platforms, including YouTube.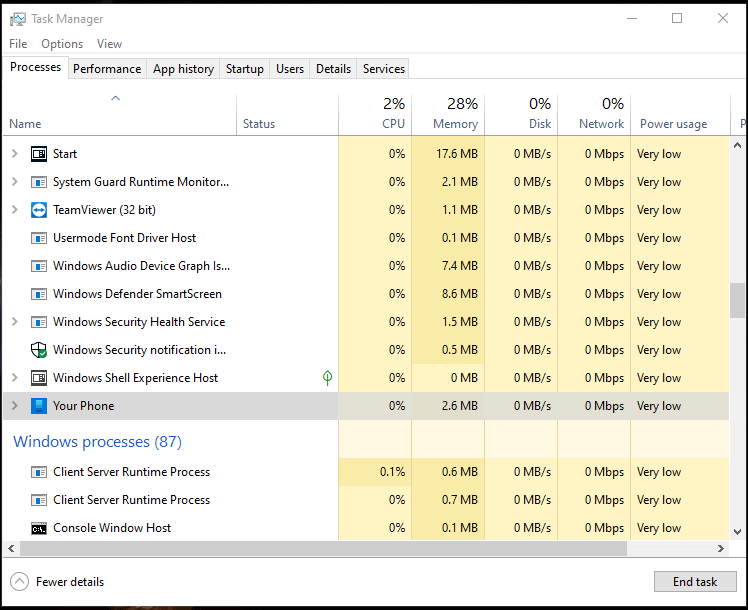 The application YourPhone.exe is not a malware or unknown function that monitors your activity. The application intended for Android and iOS phones, which is an excellent application to Receive, Reply, and Create a message from PC to Mobile.
You can manage your photos from the Windows application, and it offers native experience from the machine. Microsoft creates a user-friendly environment for Android with a good number of features, and we can expect advanced features coming to the platform.
However, Apple restricted environment limits the YourPhone.exe feature in Windows 10. Consumers can connect an iPhone with Windows 10 PC, but the limitations don't make it worth your time. iPhone can send a webpage to Windows PC, and that's all you can do with an iPhone.
Is YourPhone.exe harmful?
The process "YourPhone.exe" is not harmful at all, and you do have the ability to control and disable it from your machine. I did research the service, and it consumes 30MB RAM and 0.7% CPU. Overall, I won't say that it would impact your computer negatively and won't harm the performance of the machine whatsoever.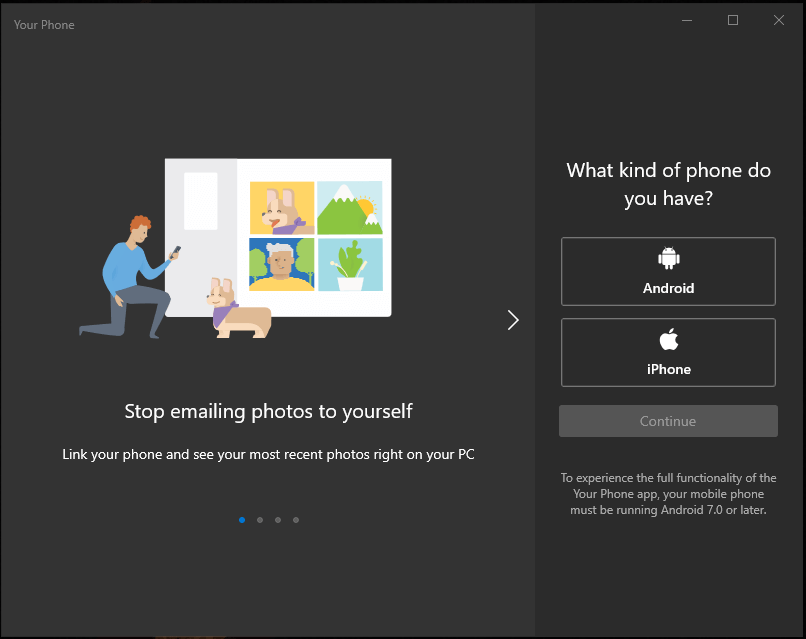 Windows RAM management will keep it on the sideline until or unless you are connecting a smartphone via USB cable. I did notice that it pop-ups in the Task Manager, even when I don't have an Android phone or iOS device in contact with the machine.
During my minor observation, I found no threat from the "YourPhone.exe" application, and it is entirely safe. You don't have to uninstall it or disable it and leave it the way it is. Of course, if you own a low-end machine, and you do not want extra services popping up, then you can disable it.
Terminate YourPhone.exe
Allow me to show you how you can terminate the service instantly by following easy-to-follow instructions. I would not say that this is a permanent solution, but it concludes the service immediately from all formats. The application won't come back in the Task Manager and won't run in the background until the session is ended.
Step 1: Press Windows Key + S, then type "YourPhone" to right-mouse click for more options and then click on "App Settings" to begin the process.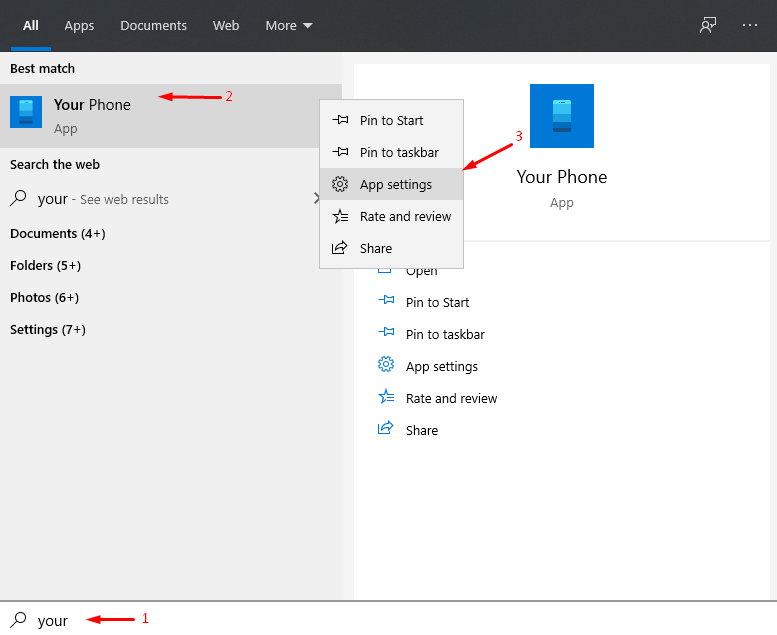 Step 2: A window shows up on the screen and then click on "Terminate" to close the application from the background.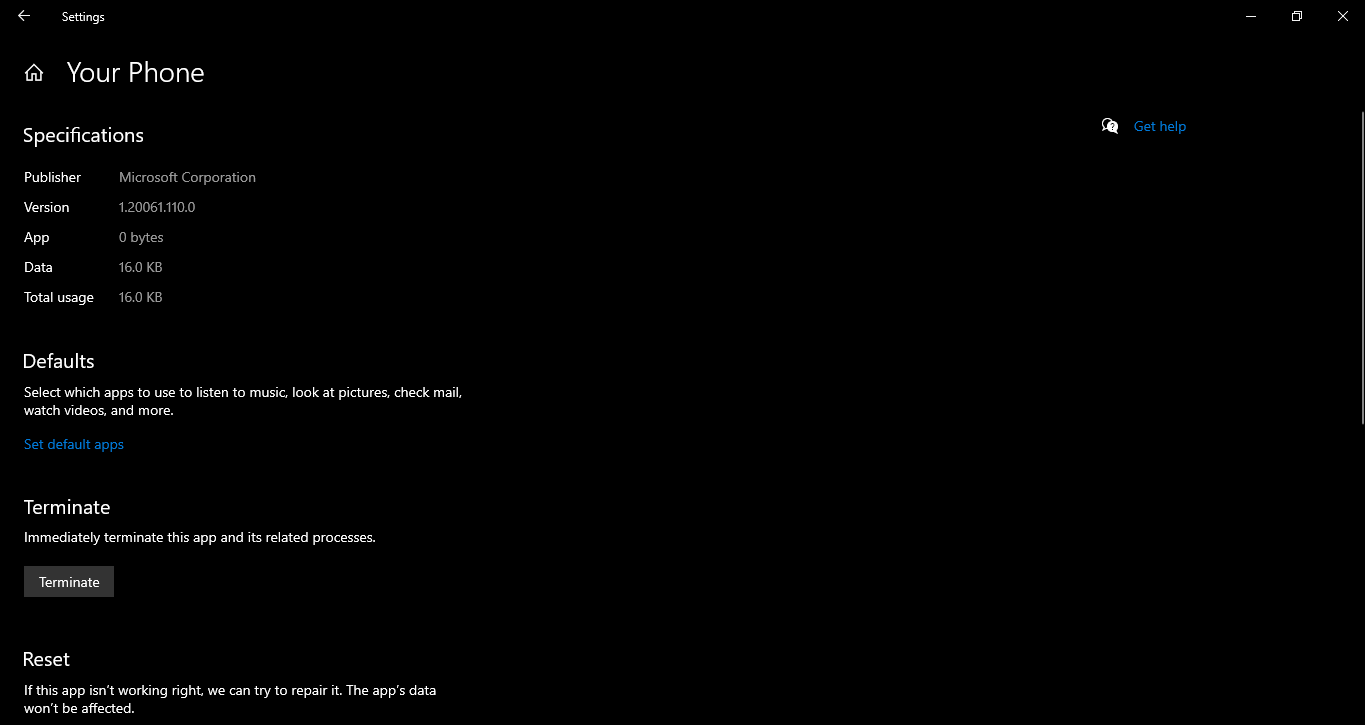 Step 3: Nothing much happens, but Windows has successfully terminated the services from all formats.
Don't celebrate yet because this is a temporary solution that applies to the current session. You can repeat the same instructions next-time when you boot the computer.
Remove YourPhone.exe using PowerShell
Do you want to remove YourPhone.exe permanently from Windows 10 PC? I have double-checked our method to remove the function from my Windows 10 machine. Yes, it worked flawlessly, and it will work on your machine, so follow my lead.
Step 1: Press Windows Key + X together and then click on "PowerShell (Admin)" to begin the process.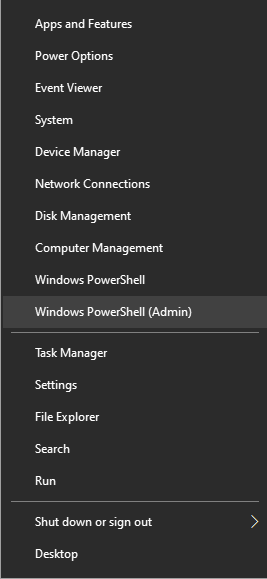 Step 2: Copy and paste the code in the PowerShell, and it will automatically begin the removal process.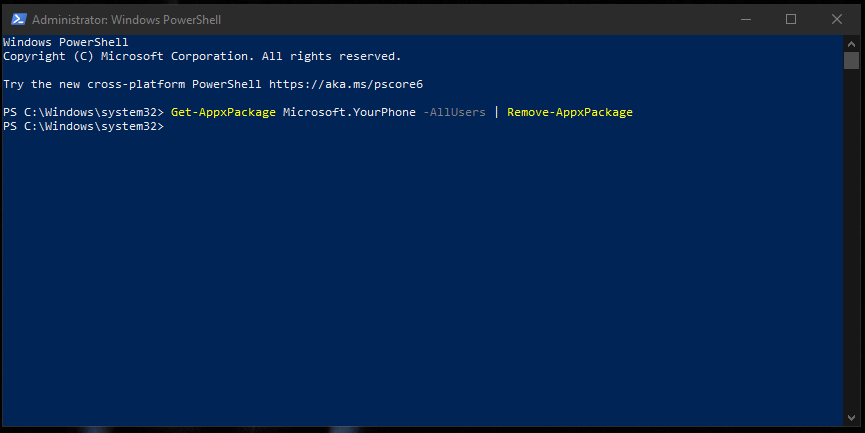 Step 3: Wait for one minute to two minutes to finish the removal process, and you won't receive any notification.
The YourPhone.exe function is removed from Windows 10, and I have opened the shortcut, and I got this error.
I have also searched for the app using the Search Bar, and I could not find it.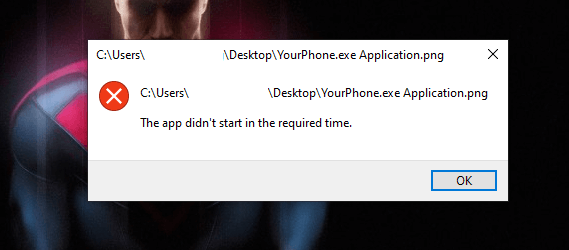 Overall, I have successfully uninstalled or removed the Microsoft unnecessary function from Windows 10 (1909) build version.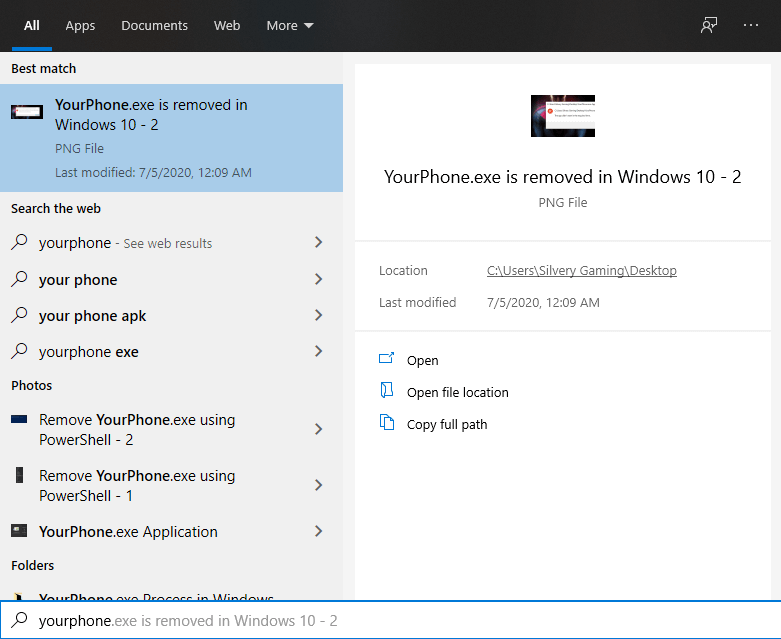 Please don't panic about the removal because you can install it again from Microsoft Store.

Don't worry about the unexpected removal because it is a Microsoft Store application.
Bottom Line
Now, you finally learned to remove YourPhone.exe from Windows 10. Do not forget that it is a Microsoft store app that you can download again, and it will work typically. Let us know which solution worked for you in the comment section below.