Social media networking is a popular category around the world because of the technology of connecting people coming from different regions and backgrounds together. Among those SafeHeart is a new application that promises to deliver relevant results to the people, who are looking for other individuals with the same interest. I will dig deeper into the features and options that make it an appropriate solution for the people.
1. SafeHeart Login Options
I want to begin with registration because that's where everyone has to start and I believe this is going to be an easy task. New registrants can log in using social media accounts such as Facebook and Google accounts. Of course, there is an email option available for those, who want to maintain privacy and I registered using the email option.
Step 1: Launch the application and choose one option. Select "Create New" and I have selected email address registration.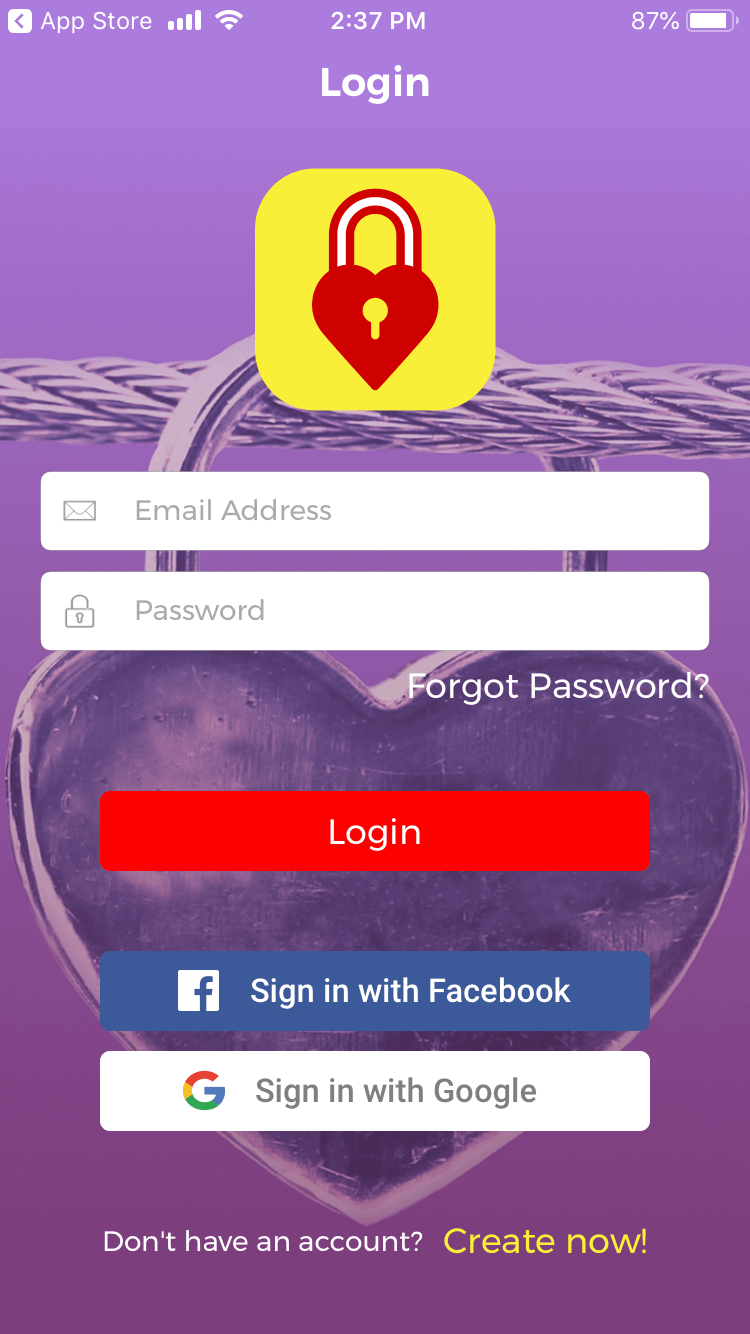 Step 2: Fill up the empty blanks, tap to agree with terms & conditions and then tap on "Create" to proceed.
Check the email address inbox for the confirmation email and you cannot use the account without verifying the account. I had to wait several minutes in the first go but I was forced to create another one and the verification email landed in my inbox.
2. User Details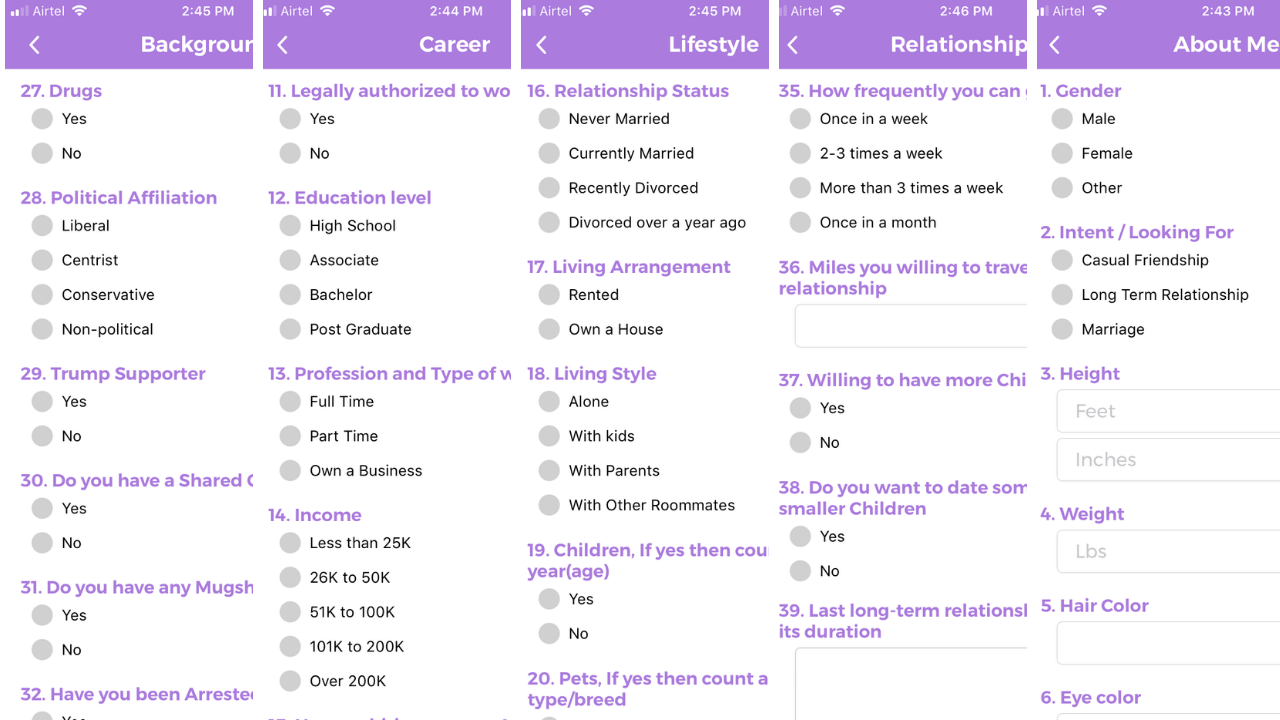 New registrants have to answers plenty of questions related to personal life and based on the details provided; you can filter the options and search for the correct match. I shared a snapshot, where I was asked about my physical appearance, race, ethnicity, likes, dislikes, height, weight, hobbies, criminal background, and other things.
The developer divided the questions into five sections and they are about me, career, lifestyle, background, and relationships.
No need to worry about permanent changes because you can always go back to the profile and makes some changes to the previously answered questions.
3. Search Filters
SafeHeart is a place to find someone that you want to spend quality time and release all negative mentions out of the system. Finding an ideal person requires a perfect match and the filters were made to help the users.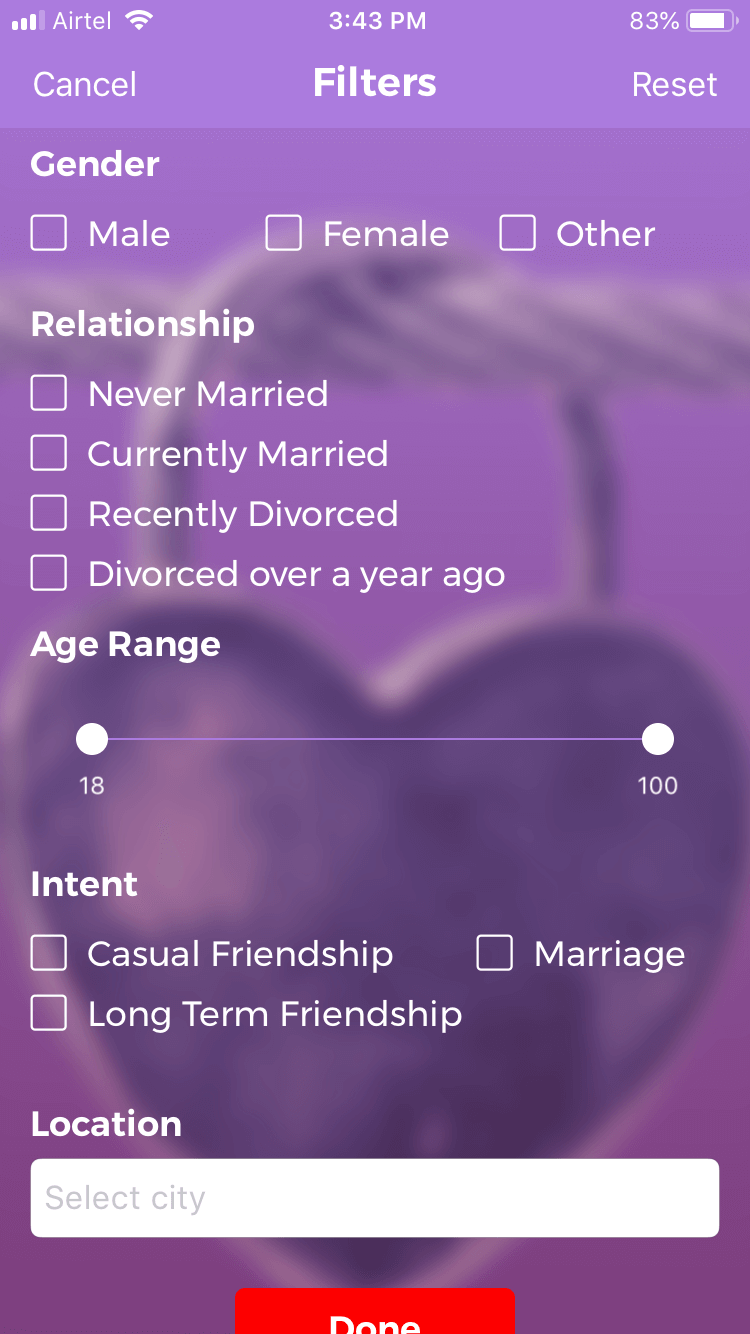 You can select the gender that you are looking for in the opposite person. Start looking for someone, who is never married and start fresh with them. Users can select the age range to determine the person that you want to date. Let the opposite person about your intentions, so they can know what is in your heart.
4. Customize Profile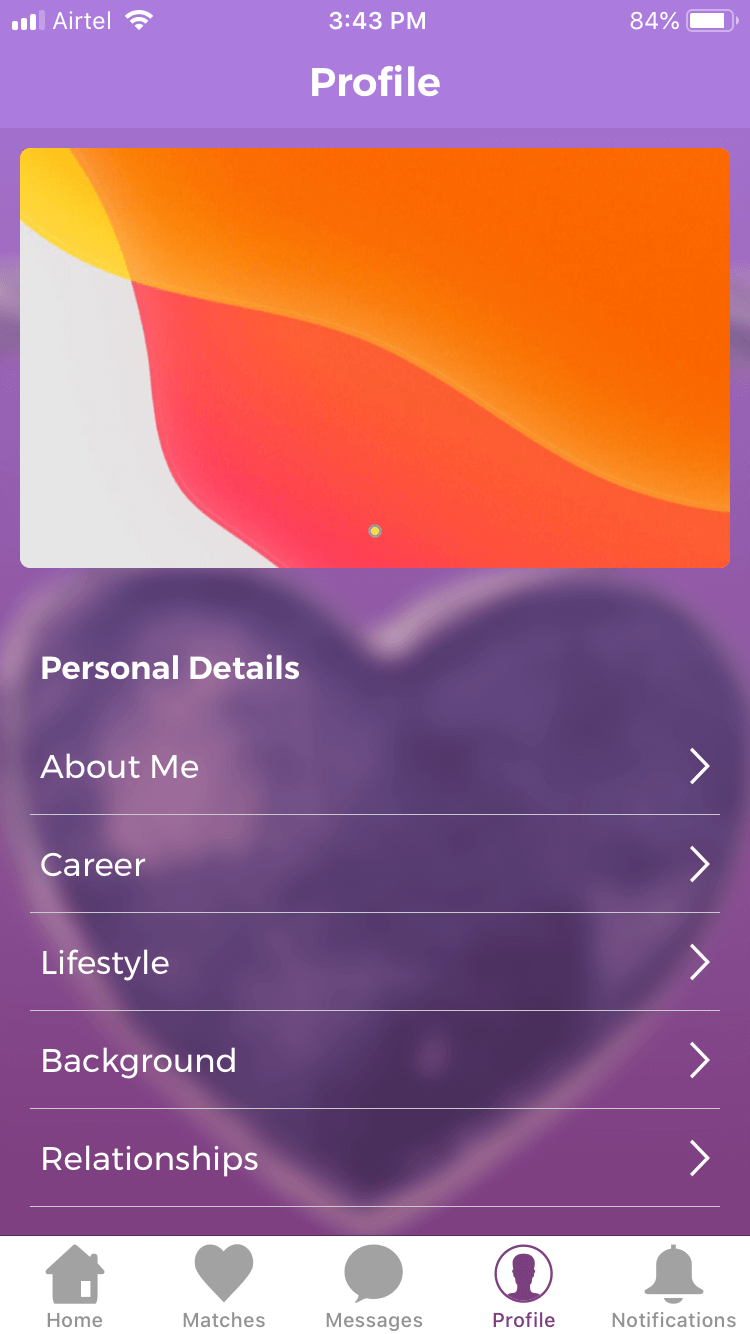 The profile allows the users to edit the information provided earlier. Make changes to personal information including about me, career, lifestyle, background, and relationships.
5. The User-interface & its options
I have shared enough snapshots to tell that there are other options available and ready to be explored. I want to give a glimpse of what you are going to experience, so you can make your final decision. I will explain features by showing the readers the remaining functions available within the application.
A) News Feed or Home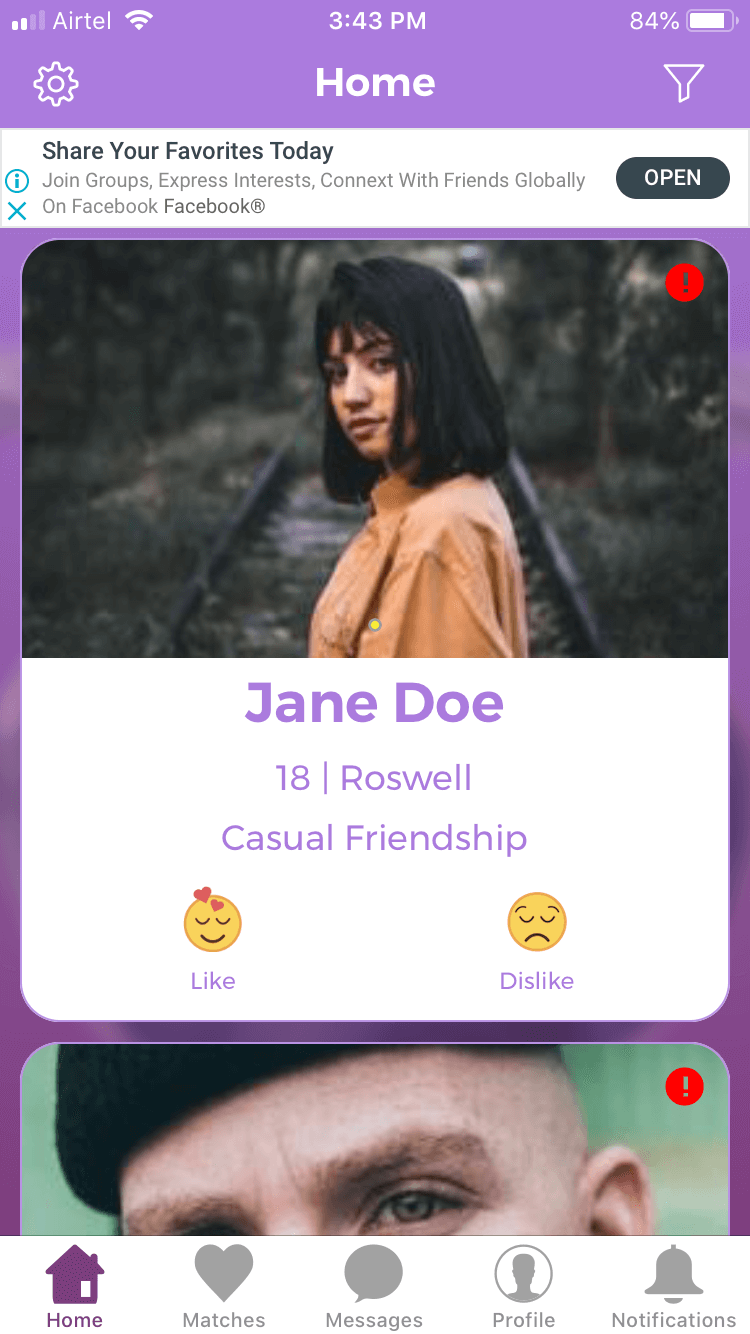 I signed up for the first-time and SafeHeart started to show me plenty of profiles that match my personal information that I have provided during the registration. In the "Home", you can clearly see the people profile and you can find out the individual name, age, location, and photo. Of course, this algorithm allows the registered users to appear on others' "Home" sections as well.
B) Matches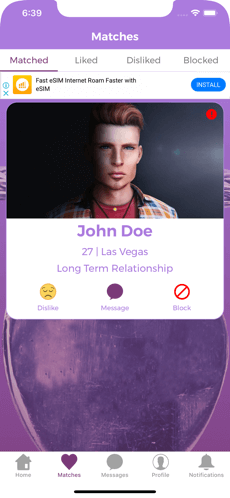 Users will find plenty of profiles in this section based on the information provided by the user. The filters above list down people that you liked, disliked, and view blocked profiles.
C) Messages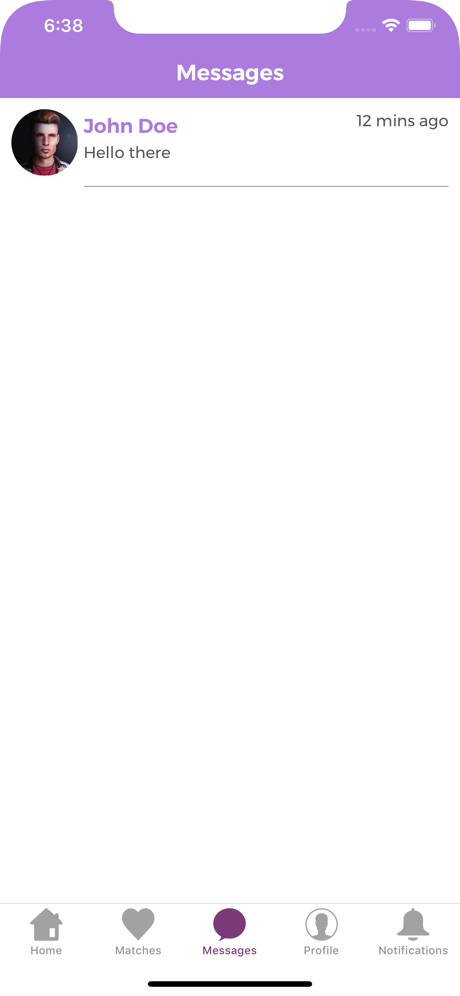 I don't need to explain this part much because this section is made for people, who want to have a conversation within the application. I believe this is an important function for any social media application as it provides a strong communication line for registered users.
D) Notifications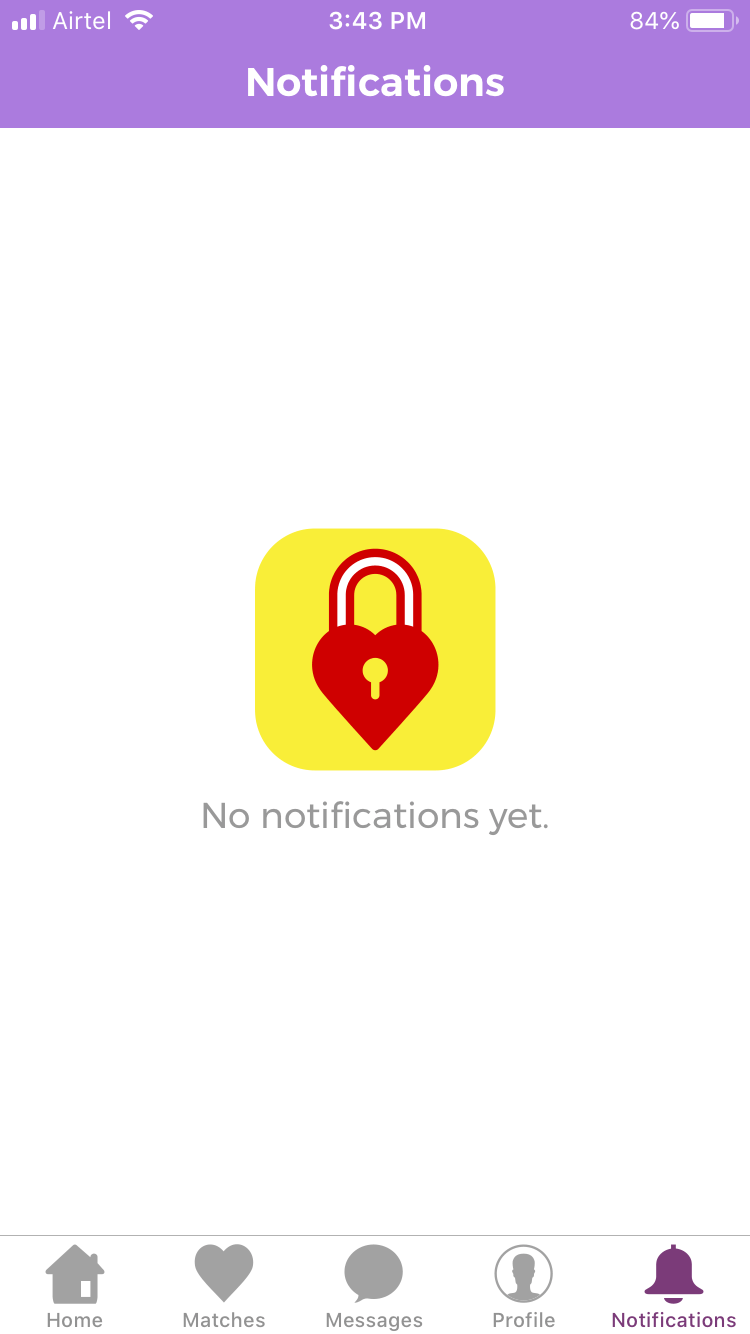 All activities done during the usage of the application will receive notifications in this section. Notifications are important to know who liked your comments and whom you forgot to reply to.
Bottom Line
SafeHeart is not available on Android and downloads the iPhone & iPad application from the app store. The developers decided to run display advertisements and you can clearly witness it in the snapshots that I have provided above. Let us know what do you think about SafeHeart in the comment section below.