Having a hard time in finding a video gallery plugin that is capable of curating videos on the internet? No worries! We have brought you the review of one of the stunning WordPress plugins – "Short Video Gallery by Firework". This plugin helps you curate the best short videos on the internet and customize a short video gallery to engage your audience and draw traffic. Let's learn more about this plugin.
About Short Video Gallery Plugin

Short Video Gallery lets you turn your text-based WordPress site into a media-rich content avenue with lightweight and aesthetically awesome feed or relevant short videos, enhancing your site's SEO efforts in following ways:
As audiences are stuck watching these videos, they spend longer time on your website resulting in lower bounce rate.
It adds free high-quality video feed on your website with zero production cost.
Its mobile-first tap and swipe design lets you capture more screen time.
Videos generate higher engagement on your blog leading to better rankings.
You can create your own mobile-friendly short video feeds for free with more than 1 million premium video content from Firework. It is the fastest growing social media video platform in the world.
What makes this plugin stand out of others?
High Engagement and Contextual Content: Its rich short video library has 20+ categories such as Style & Fashion, Fitness and Exercise, Food & Drink, Travel, Pets and more. You can browse exclusive video content for free.
No Compromise on Page Speed: All of us know that videos load from a high bandwidth. It hosts videos on third-party servers so that you page speed remains intact.
Make your website Mobile-Ready: You can easily convert your website into a short video social media for free. Its tap and swipe through the videos on mobile devices are smooth providing optimum experience to your audience.
Multiple Video Thumbnail Embeds with Autoplay: It offers three different gallery layouts that fit in any page type. You can attract your audience with autoplay videos' thumbnails.
We also learned that Short Video Gallery will soon release a new version that includes features like:
Upload your own 30-second video to embed on your website
Search and select videos from specific hashtags
Customize a gallery feed consisting of trending videos and your personal videos
Setting up your First Video Gallery
Download and install this plugin from the WordPress repository. Once the plugin has been installed go to 'Short Video Gallery' option.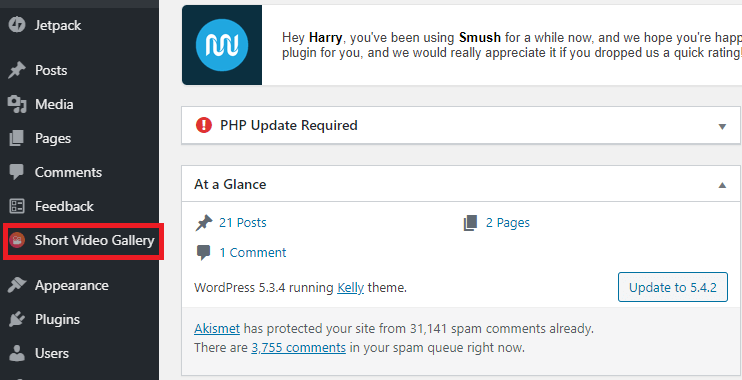 Go to 'Settings'.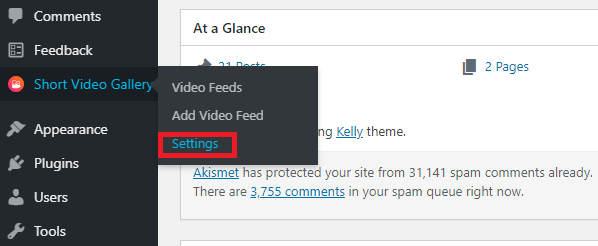 Now, you can choose to sync your video feeds with Firework to pull existing feeds to your WordPress Site or even reset the settings.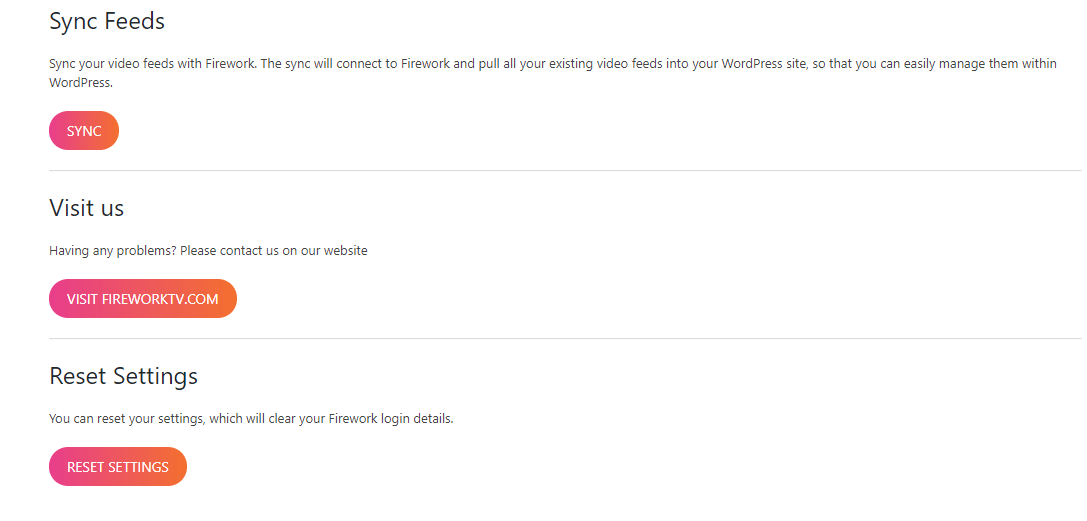 Click on 'Add Video Feed' to add the videos.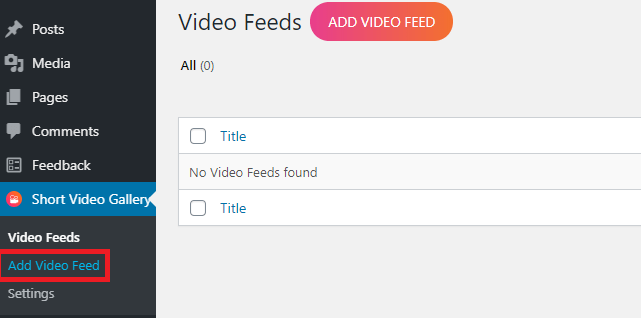 Note: You must be logged into Fireworktv.com in order to access their content library. If not, click on 'Run Setup Wizard' button.

After login, click on 'Create New Feed'.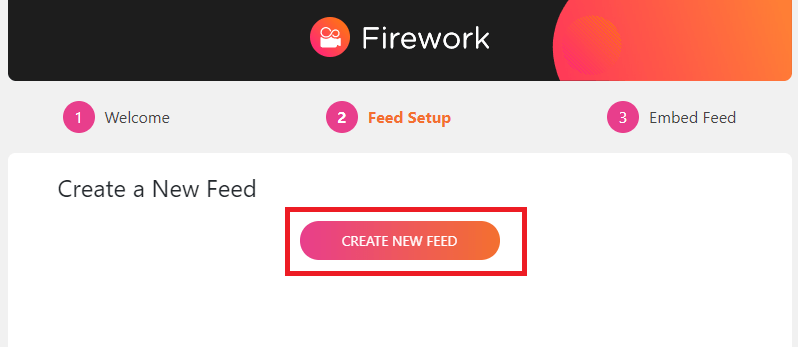 You have to give a suitable heading to your feed and then click, Once done, Select the category of videos you wish to display on the feed. You can even choose the number of videos that will be displayed in the feed and also the layout of the feed.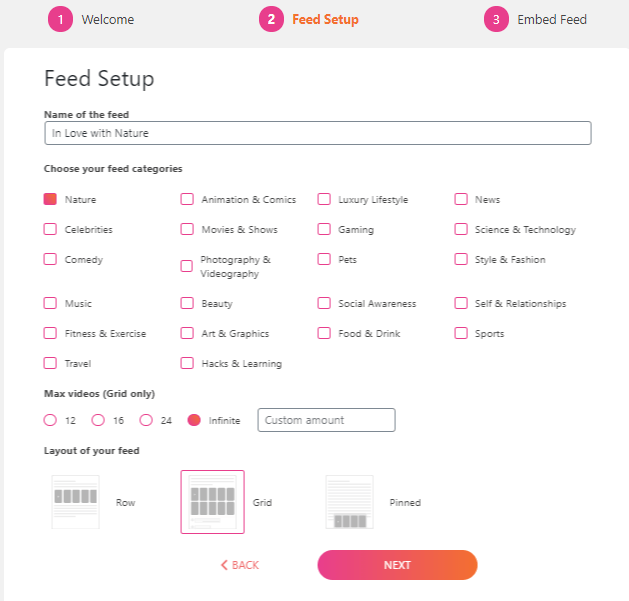 Click on 'Next' button after you have completed the above operation. Its now time to embed your feed. You need to select the type of content where the feed will be used along with the position of the feed.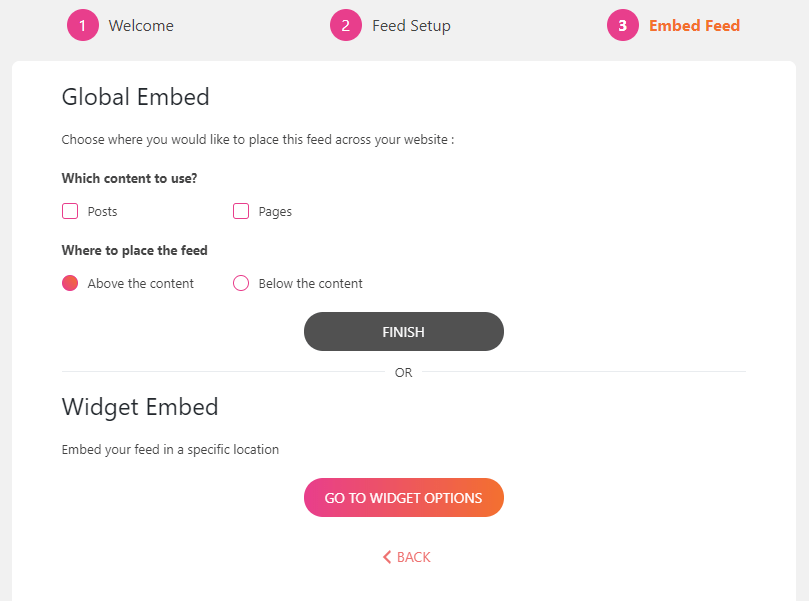 Once you have completed the process, click on 'Finish' button. You can now view the feed in your WO dashboard.

You can even edit the feed by clicking on 'Edit' option.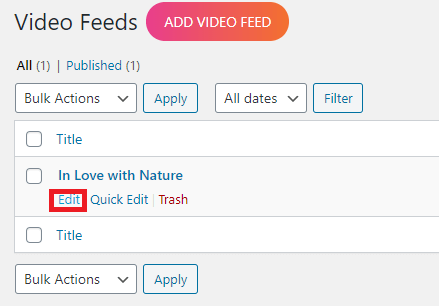 Your feed will be visible above the posts.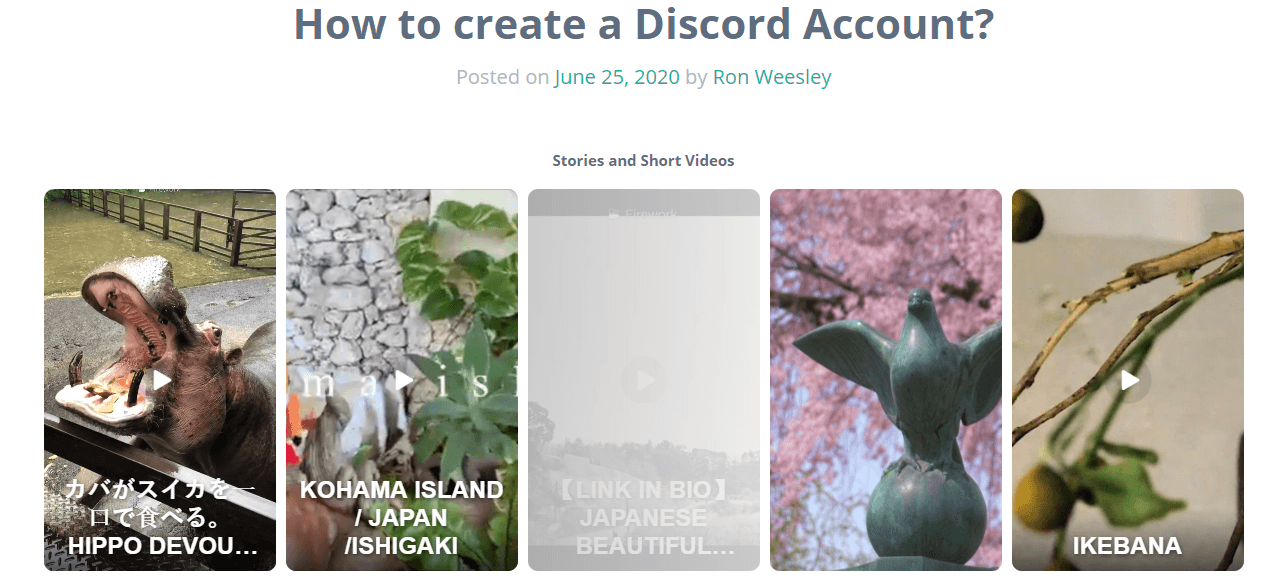 You can even add the gallery to the widgets.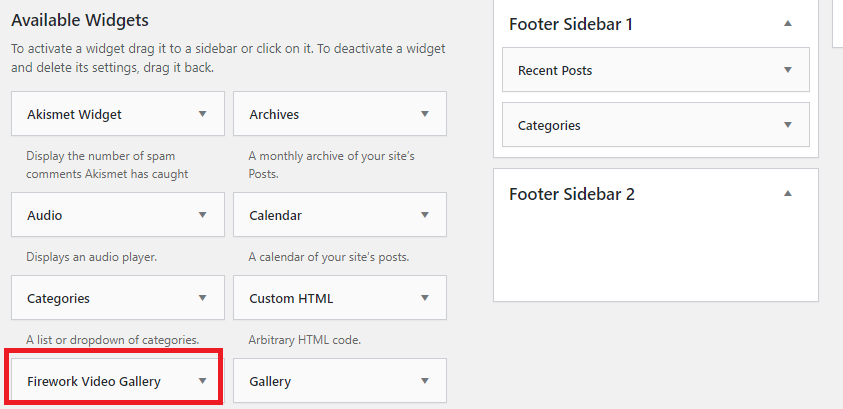 Once done, the video gallery will be visible to your audience on the position you have added it.
This is easy and interesting to showcase the videos to your audience when they hit your website. It's simple.
The Bottom Line
Showcasing videos to your audience when they reach your website not only increases their session time, but also decreases the bounce rate on your site, thereby increasing your SEO rankings on search engines. This plugin makes it possible. Install it on your website and embed a fully functional video gallery wherever you want. Try it now.