Businesses rely on databases to keep track of everything that they have to work on or with. Without a database, you'd have to rely on each individual's memory, and when the workload gets too high, it's impossible to keep track of everything just by virtue of your own brain.
With that said, even if your workload is relatively light and easy to keep track of using solely your mind, a database is still relevant for your business as well, as it helps you make things easier and even creates the perfect opportunity to manage your customer relationships much better. For now, let's get down to the main reasons why databases are important in any business.
It's Important to Keep Everything Centralized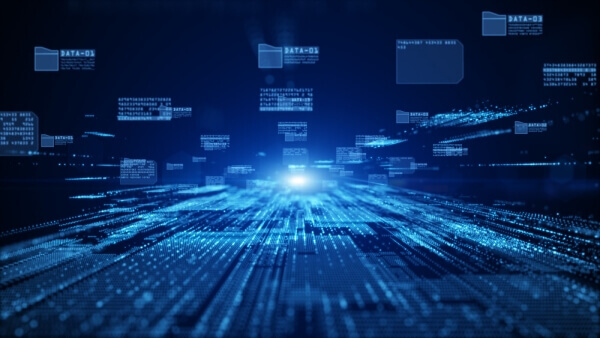 How often have you found yourself wandering around your computer trying to find that one file that has seemingly gone missing? Or that link you've found once in Google and that you've forgotten to bookmark for one reason or another?
Well, you won't have that problem once you set up a comprehensive database. For example, a sports betting database has all the necessary statistics and information to keep a sportsbook running and offering great odds without ever losing profits. The same could apply to your business depending on the type of field you're working in and the type of database you're managing.
Better Recruitment Opportunities
Once you set up an HR database, you'll be able to keep track of potential employees much better. You could start doing some head-hunting and analyze each profile to a pulp so you can make the best possible decisions in any given context.
Even if you have the type of business where you're the sole employee, it's still a good idea to have potential candidates at hand in a database because at one point or another, you might want to expand or, at least, have a few collaborators to make things easier on yourself.
And, if you own a business with several employees, you'll want a recruitment database just in case one of your employees decides to quit or just in case you'll end up expanding your business and inevitably require more workforce.
Customer Relationship Management Made Easy
You need to understand that customers are the bloodline of your business. As such, you'll want to keep them satisfied so that they'll continue coming back to your business and buying your products as long as possible.
A CRM database should contain all the information regarding product purchases, complaints, registration history, email subscriptions, stats about the clients' behavior on your website, etc.
The database should also have calculation features that can give you comprehensive statistics regarding the user's habits so that you can determine the best course of action to get them to engage with your business further. We recommend reading a little about customer retention techniques to be better prepared for this type of ordeal.
Tracking Transaction and Inventory
It is no secret that once you get your business up and running past the ultra-small stage, you'll need to keep track of payments, sold items, returned stuff, and everything else in between. When storing information in a sequential and logical format, you'll ease your bureaucratic processes and your inventory management.
Furthermore, you'll want to keep track of these things because you need to know how to cover warranties, how to identify which types of products had the most defects, and so forth. Having a transaction and inventory database, in short, helps you solve both legal and logistical issues.
Final Thoughts
Databases are the most essential aspect for any type of business out there, regardless of region, seniority, and any other aspect. If you're planning to start a business, make sure to set up a healthy database program first and foremost before everything else.
Furthermore, organize that database in a logical manner so that everything will make sense once you start filling up all the necessary information. Good luck!