If you own a business in 2023, chances are you want to achieve one of these–sign up better clients, record more sales, double your revenue, and expand your business. To achieve this, I'd be honest– good ideas and passion for the business are great but are not enough to get by. You've got to create the right environment for your business to thrive. That way, you'd actualize your ideas and turn your passion into a goldmine.
As a business owner, your business is good as your tools, and thousands of online tools are at your disposal today. Utilize these tools for your business, and you're sure to have an advantage over your competitors, sustain your business, and stay profitable. Now you're asking–what are these tools? Let's dig in! Show them to me.
8 Online Business Tools to Manage and Grow Your Business in 2023
Recruitee: Lets you evaluate and hire the right talents.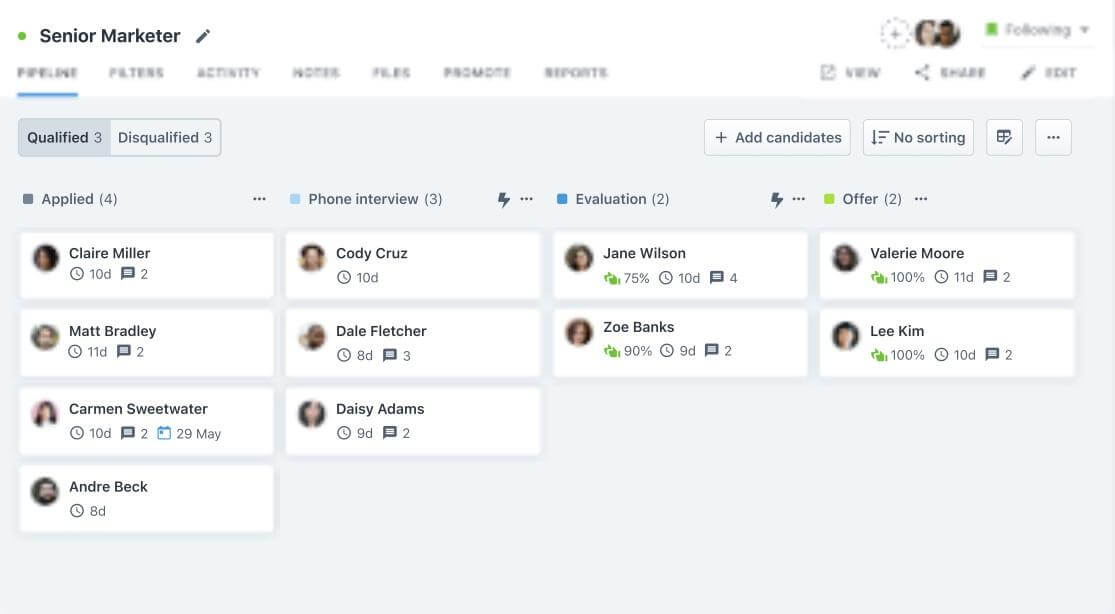 You don't need to break the bank to recruit for your business in today's world. You could advertise jobs online for free. However, this could be a stressful process as you may need some experience in recruitment to hire the best fit. Due to this, you may need to try out an applicant tracking system(ATS) which can be used to streamline and hire the best fit for your business.
Recruitee comes to your rescue as an efficient ATS to use. With its automation feature, it lets you hire suitable applicants for jobs. It's a case of having the right peg in the right hole. That way, you'd build the right team for your business. As a user, you can customize the hiring pipeline for each job opening, as it also assists with employer branding.
With an easy-to-use interface, you can drag and drop prospects' profiles as they move past the different stages of the hiring process. With over 181,000 users from 5,000 companies finding it easy to navigate through the system to attract and hire top talents, it stands tall as one of the best in the ATS League.
Interestingly, Taco Bell, Staples, and M&S are some of the brands that tested this excellent ATS's effectiveness. Recruitee runs a free trial alongside the launch, scale and lead subscription plans. The first two go for 199 euros and 349 euros, respectively, while the lead plan has a custom fee attached.
Perks
Top-notch hiring process
Workflow building
Excellent Candidates Evaluation
Event scheduler
Social media connection(Apply with LinkedIn)
Asana: Lets you manage and organize your team's projects and tasks.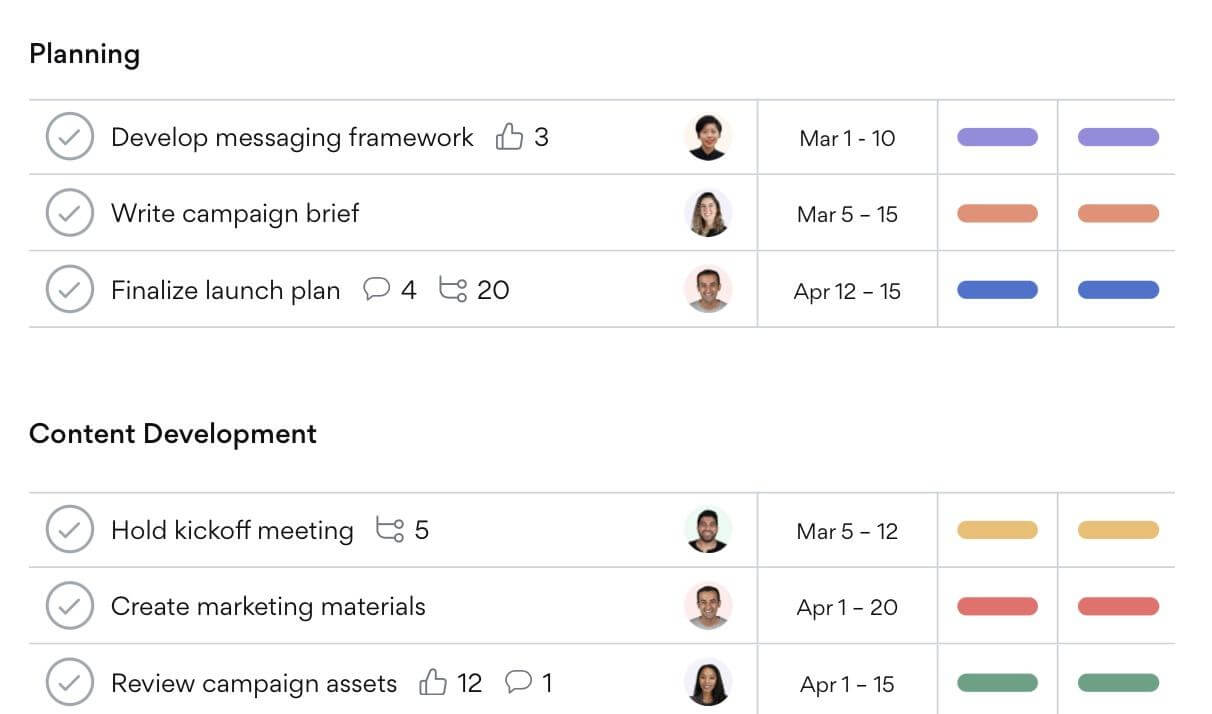 The proper management of the tasks and activities around your business should not be taken with a pinch of salt. You can set and meet reachable goals and deadlines with the right project management tool. Here is the gist–asana, amidst many other excellent project management tools got you covered.
As an online project management tool, you can create projects and tasks, get feedback from teammates on projects at hand, and track the team's progress on assigned tasks. The tool is user-friendly and easy to use. Asana operates 3 plans. What's more? The basic plan is free, while the premium and the business plans go for $10.99 and $24.99, respectively.
Perks
Free plan
Real-time reporting
Integration with other tools
Enhances collaboration
Data protection/Security
FreshBooks: Lets you keep track of your team's accounts, expenses, and payroll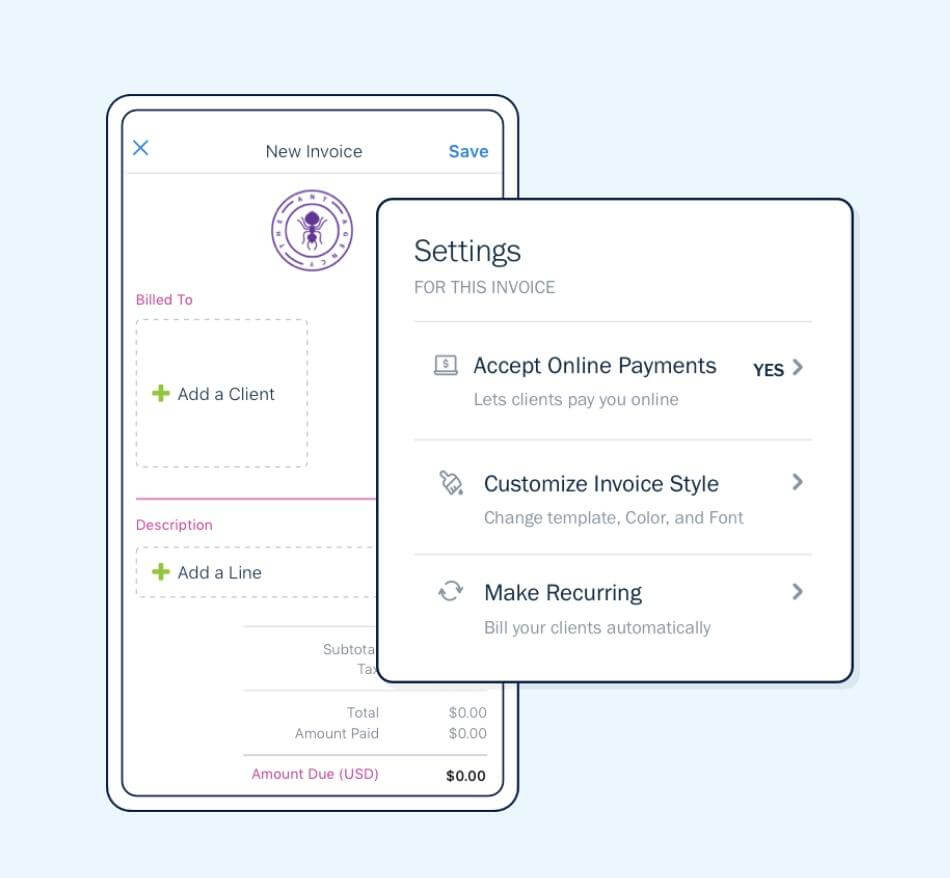 Accounting tools are essential ingredients to scale as a business owner in 2023. Proper financial management is a big deal for a business that wishes to scale. You want to avoid being caught up in the web of clumsy accounts and record keeping. When considering one of the best accounting tools to use, FreshBooks can be trusted. It's a bookkeeping and accounting payroll that's easy to set up and use.
The software's mobile version lets you access your accounts anywhere and anytime. That's a great deal of flexibility for you as a business owner. The accounting tool supports all sorts of businesses. Whether you're an entrepreneur, freelancer, small business owner, or even a large enterprise, it's a software tool to try out.
FreshBooks pricing varies based on the features provided. They are billed monthly at $1.70, $3.00, and $5.50, respectively. Currently, the tool offers a three months 90% discount on its lite, plus and premium plans. However, It offers a free 30-day plan.
Perks
Access anywhere on iOS and android
Mobile mileage tracking
Unlimited estimates and proposals
Quickly logs and organizes expenses
Integration with hundreds of other apps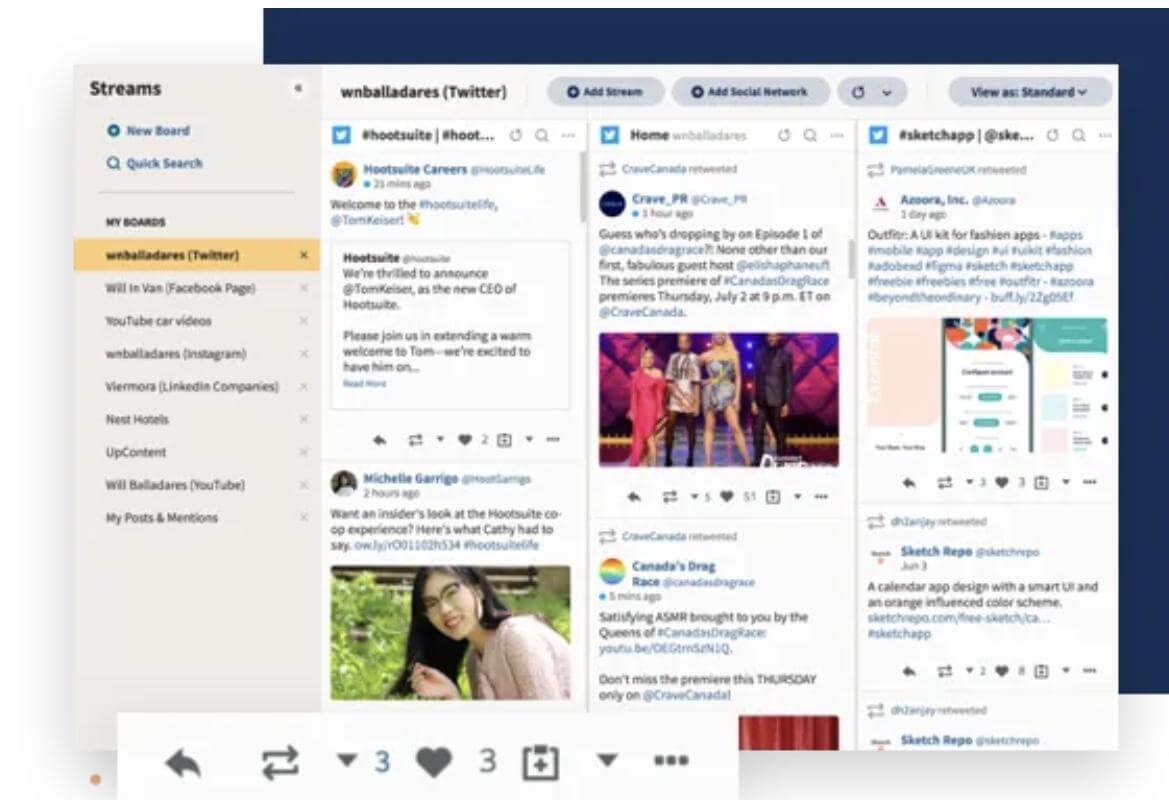 It's a digital world, and social media marketing is becoming a thing. Companies and organizations now use social media to reach their customers. Virtually all businesses are utilizing the opportunity to advertise their services online. The question is–do you want to be left out? Hell no, you'd say.
Hootsuite is a social media management tool that helps you manage multiple social media accounts(Facebook, Instagram, Twitter, LinkedIn, and youtube) in one place. You can monitor your posts' performance while scheduling content on your social media platforms. Hootsuite can be used on the web and downloaded from the app or play store.
The tool offers Professional, Team, Business and Enterprise plans. With a 30 days free trial offer, the professional and the team plans to go for $99 and $249 monthly, respectively, while the business plan goes for $739 monthly, and the enterprise plan is billed as custom(premium pricing).
Perks
Integrates other tools and medial social networks
Easy-to-use interface
Unlimited posts
Bulk scheduling
Excellent customer support
Slack: Lets you easily communicate and collaborate with your team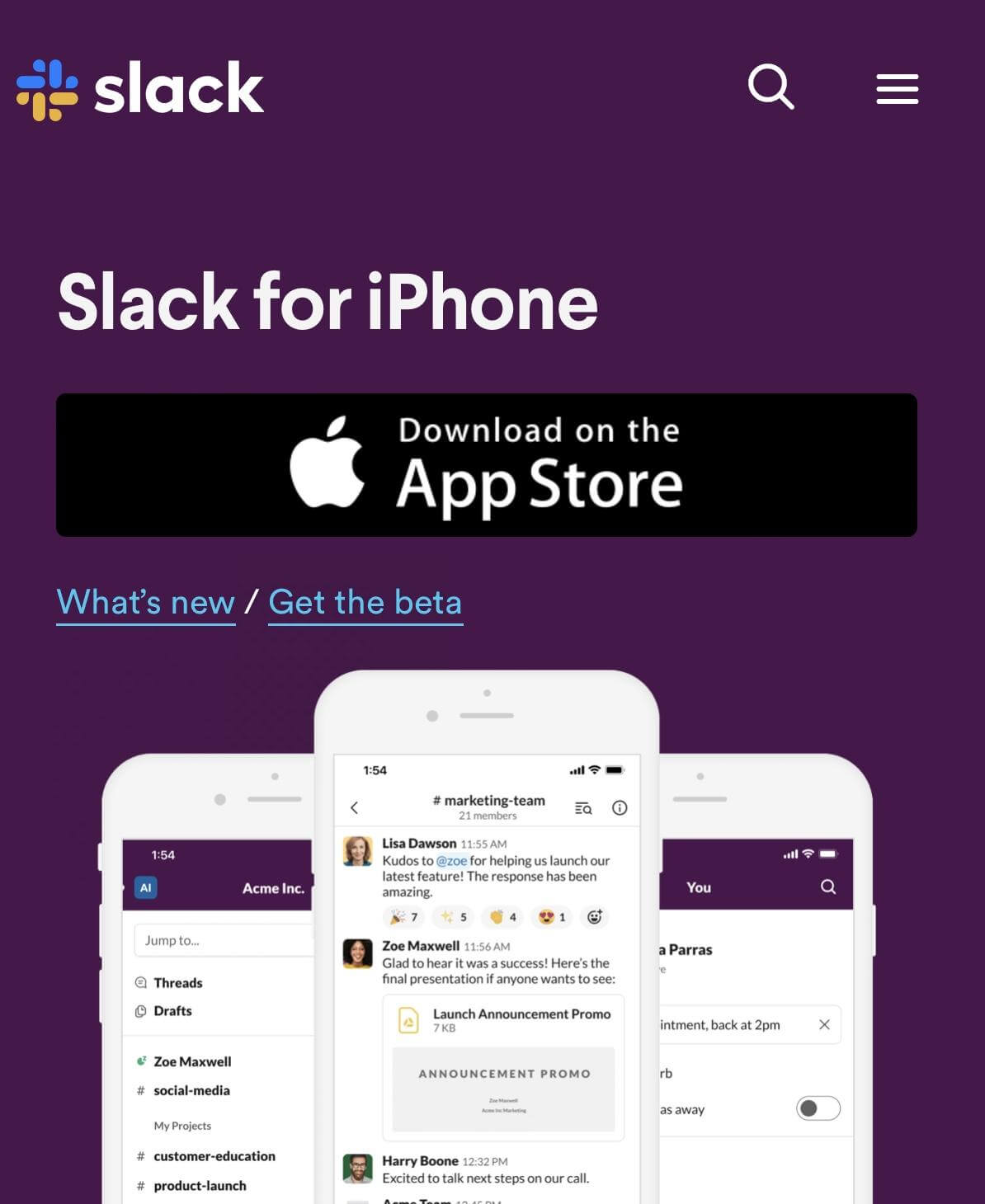 Communicate better with your team with an effective communication tool. Slack is a chat solution that works well for small businesses or remote organizations that wish to keep a unified communication system. You can create open channels for specific topics and send private messages to all members.
Easy to navigate, Slack also helps you sort and store conversations in separate channels, which you can retrieve at a later day without having to sort through the chat logs. The communication tool simplifies information flow among users, including communication features such as video and audio calling.You'd also be able to integrate Slack with several business tools, such as Google Drive, Dropbox, and Twitter.
Asides from texting, you can also share or upload files like JPEGs, Word docs, and PDF files directly from Google Drive. It's all you need in a communication tool. Slack offers Pro, Business+ and enterprise grid plans, with the pro plan and business+ at $7.24 and $12.50, respectively. For the price of the enterprise grid, you should contact Slack's sales team.
Perks
Unlimited apps and integration
Unlimited workspaces
Top-notch Data protection and security
Sharing made easy
Excellent customer support
Wix: This lets you create and design a website for your business.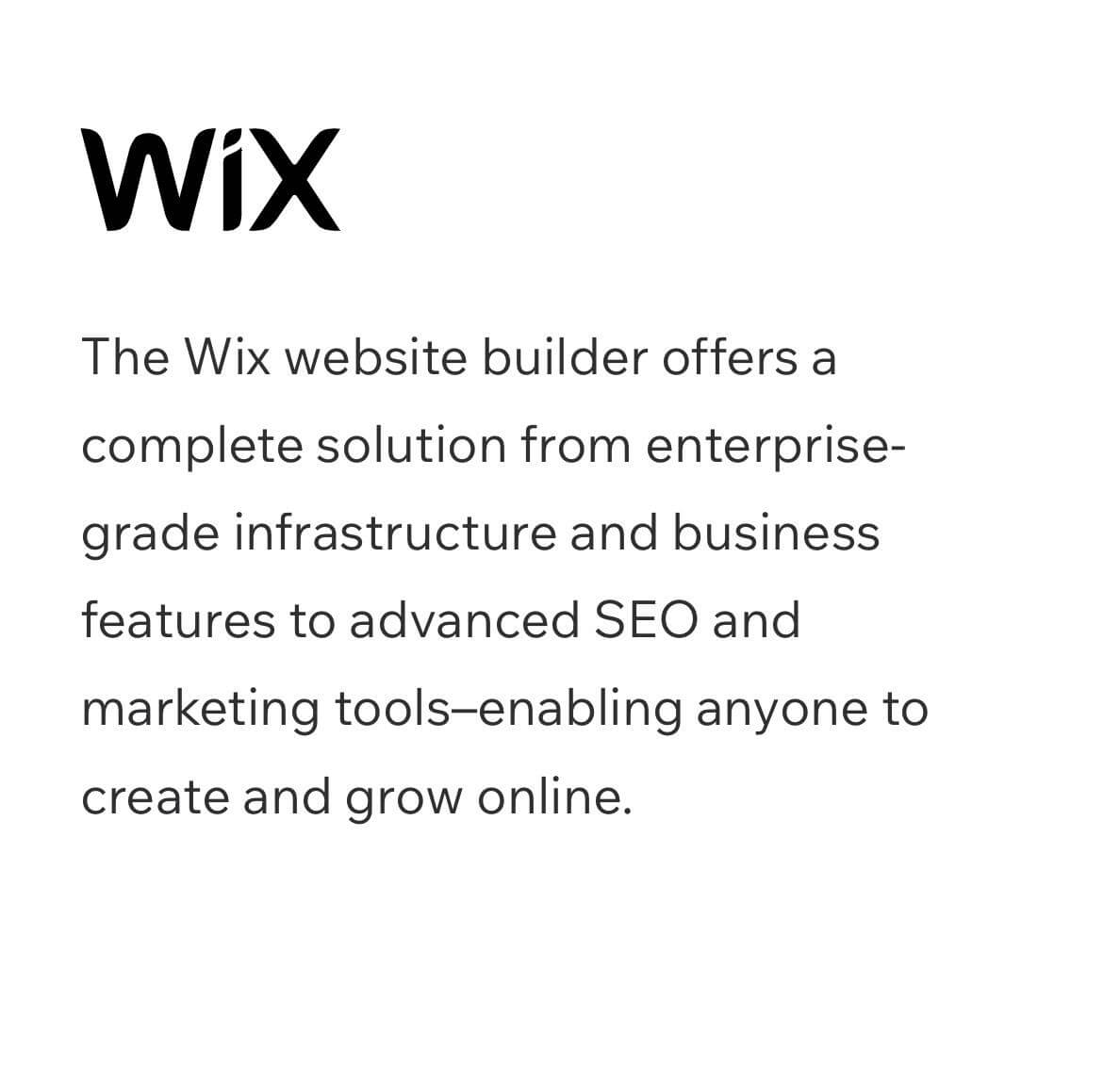 If you care about expanding your business, consider building a website. A website lets you reach and serve a wider audience simultaneously. Often, that translates into more revenue. Talking about a reliable design tool, wix comes to the rescue. With Wix, you can grow your business by designing and launching a high-quality website.
Even as a small business owner, wix got you covered. You can use the drag-and-drop builder to create a small website for your brand. Wix offers four website creation plans: the connect domain for about $4 /month, Combo for about $8/month, unlimited for about $12/month, and VIP for about $24/month.
With wix, you don't need to go through the rigors of learning codes, as you can choose from the hundreds of free templates to create a background. Wix also offers you its own web hosting and domain names. In addition, your website will be mobile-ready and user-friendly once you launch it.
Perks
Professional designs
Free SSL certificate
Live editing
Custom domain
Excellent customer support
Mailchimp: This lets you create and schedule emails to your customers.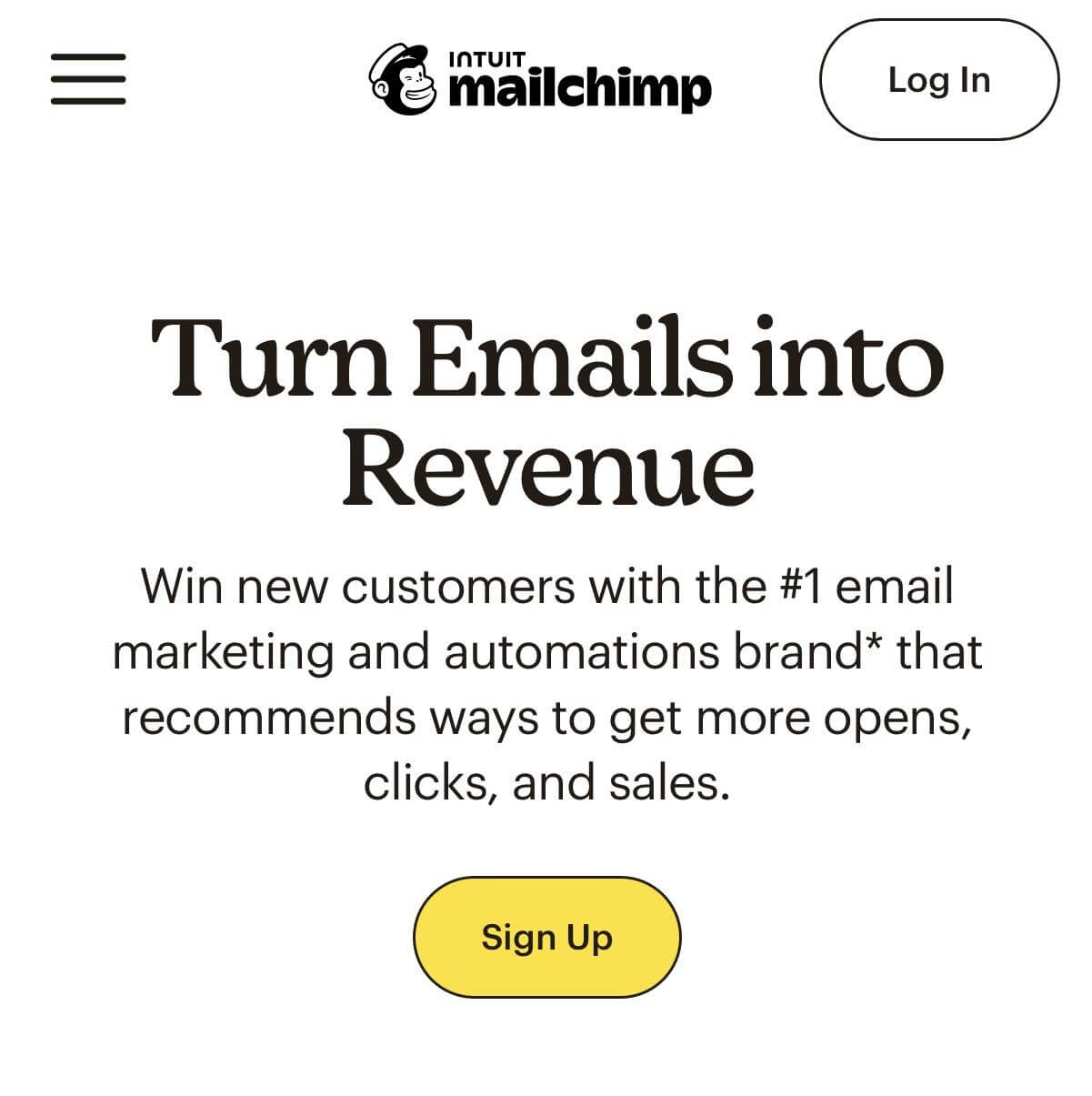 Communication via mail is still relevant for business today. Over the years, email marketing has proven to work effectively for rapid business growth. For instance, sending newsletters via mail can increase your business's traffic and helps you communicate with your target audience, ultimately leading to more patronage.If you're looking for a reliable email marketing tool for your email campaign, MailChimp offers that.
Mailchimp helps you optimize your marketing efforts. You can create and schedule emails to your customers or target audience. With MailChimp, you can automate emails, create order reminders, and so on. There is also a recommendation feature that provides you with valuable audience insights.
Easy to use, you can store your images and files for easy access. The tool offers a free plan, while the essentials, standard, and premium plans are billed at $13, $20, and $350 per month, respectively.
Perks
300+ Integrations
Pre-built email templates
Basic reporting and analysis
Creative Assistant
Excellent customer support
Pipedrive CRM: Lets you manage a healthy relationship between you and your customers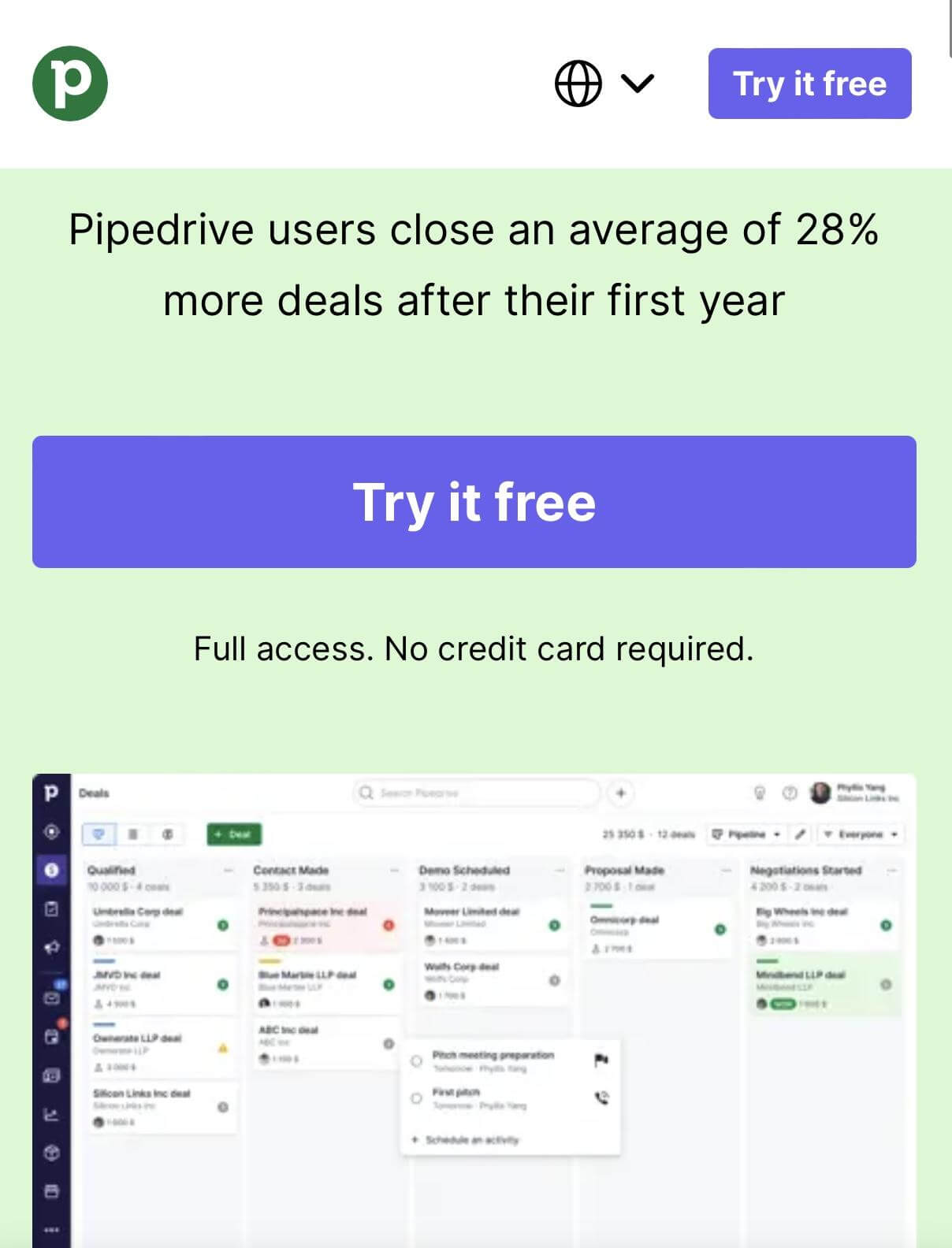 A CRM system is great for your business. It lets you keep track of customers' data and automate marketing and sales tasks so that you can focus on more critical aspects of your business. It should be your go-to tool if you care about streamlining your operations and want to manage the relationship with your customers. As a sales CRM, Pipedrive helps small businesses map out each stage of the sales process.
Utilizing the tool for business gives you accurate reports, monitors your performance, and calculates your average conversion rates. It's easy to use, as it has impressive features such as a visual deal pipeline, email integration, customization reports, and activity tracking. Alongside its free plan, Pipedrive also offers its essential plan for $9.90, the advanced plan for $19.90, the professional plan for $39.90, and the enterprise plan billed at $59.90.
Perks
Activity tracking
Customizable reports
Email integration
Activity scheduling
Excellent customer support
There you go. You'd agree it's been an exciting read. Now, it's up to you to make the best use of these online business tools to scale your business in 2023. Utilizing them would help you attract visitors, convert, and close sales as a business owner, and your business would turn out well for it.
Author's Bio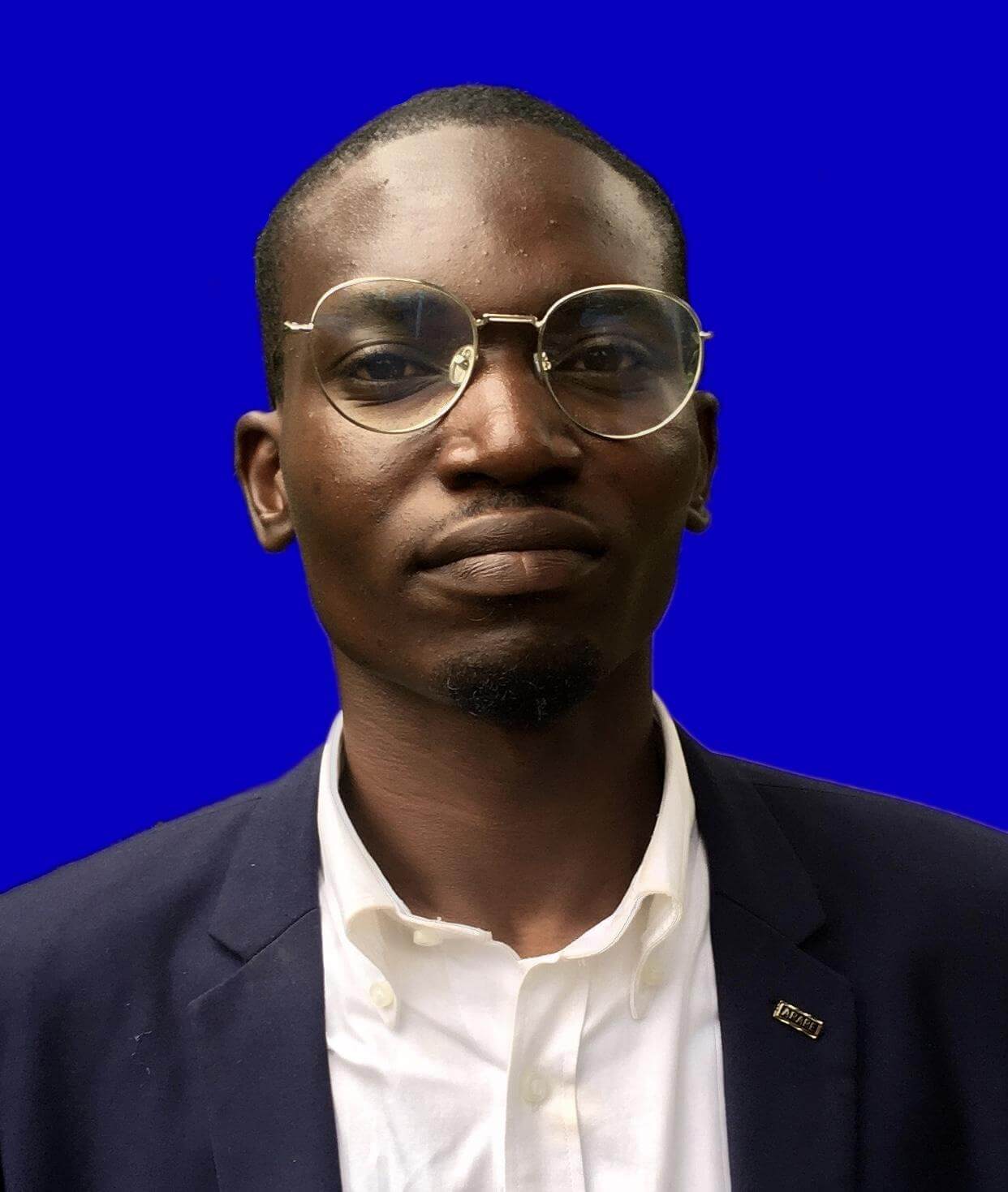 Ale Oluwatobi Emmanuel is a freelance SEO content writer for SaaS and web 3 brands. With several published by-lines in notable tech websites, he's passionate about tech, and the innovations that come with it. In his leisure, he listens to music and plays classical piano. Reach Ale via [email protected]