We live in a technology era with useful gadgets. Social media has become an integral part of everyone's lives. We spend hours chattings with friends, exploring our feeds, watching videos, and more on social media networks.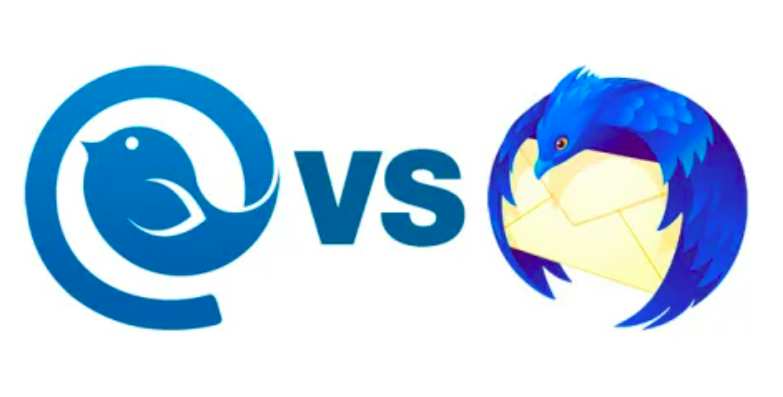 With plenty of communication options available, people still rely on email clients. Today, we will compare the most popular email clients of the present era, Thunderbird and Mailbrid. Thunderbird Vs Mailbird will give you in-depth information about these email clients.
Thunderbird Vs Mailbrid: Overview
If you search for the best email client for professional and personal use, you will get to see Thunderbird and Mailbrid at the top of the list. Most people use these clients as they are good for both, professional and personal use. They come with an easy-to-use interface and pack many advanced features making them the most reliable ones for all.
Both email clients serve a set of similar features. However, some features make them different from each other. Here, we have differentiated these email clients so that you can easily make up the right decision on using them for your personal and professional use.
Thunderbird Latest Offline Installer
Download Mailbird
Mailbird New Offline Installer
Download Mailbird
About Thunderbird
Thunderbird is one of the oldest email clients that we have in the market for all types of PC users. The app was first launched in 2004 and still it is used by millions of its users. Being an old-generation app, you will not get to see an attractive UI like others; however, the UI of this client is decent and everyone will like it.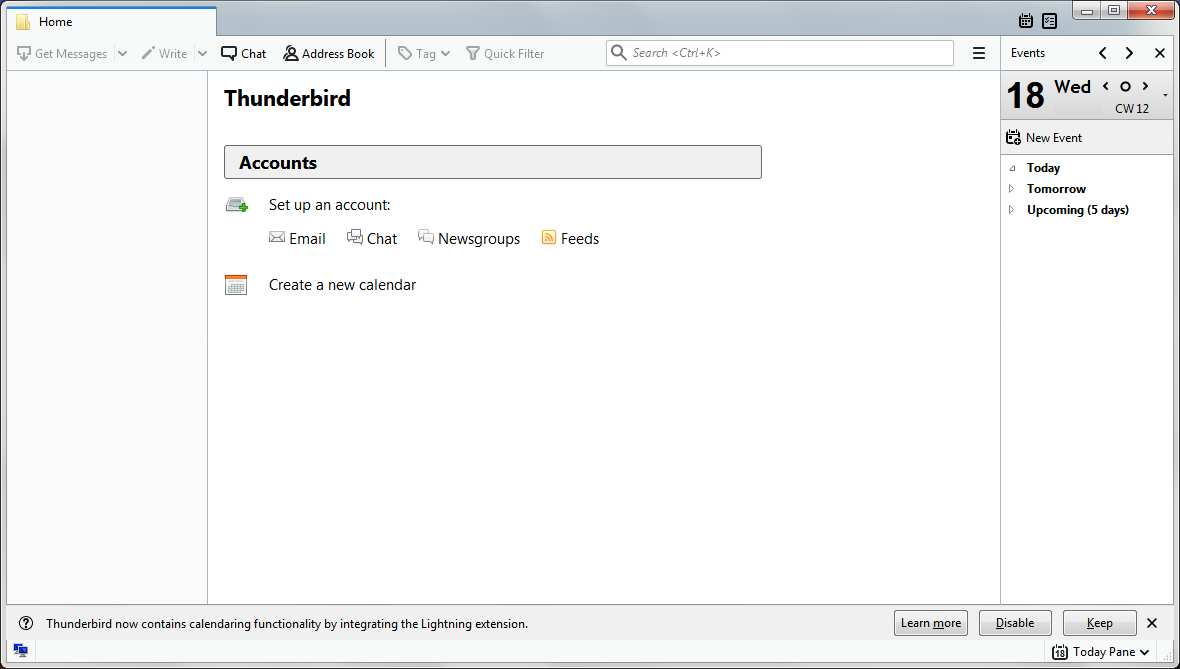 Thunderbird email client is an open-source app that is available for Windows, Mac, and Linux operating systems. The app is fully functional and packs all the useful features making it the best app for all types of users who need email services.
About Mailbird
Mailbird is a new-generation email client with an elegant design. Mailbird is there for all types of PC users as the app serves as an easy-to-use interface. Setting up this email client is super easy. The app supports easy integration with tons of other apps. However, it is available for Windows 11 PC users only. Mailbird is not available for Mac and Linux PC systems.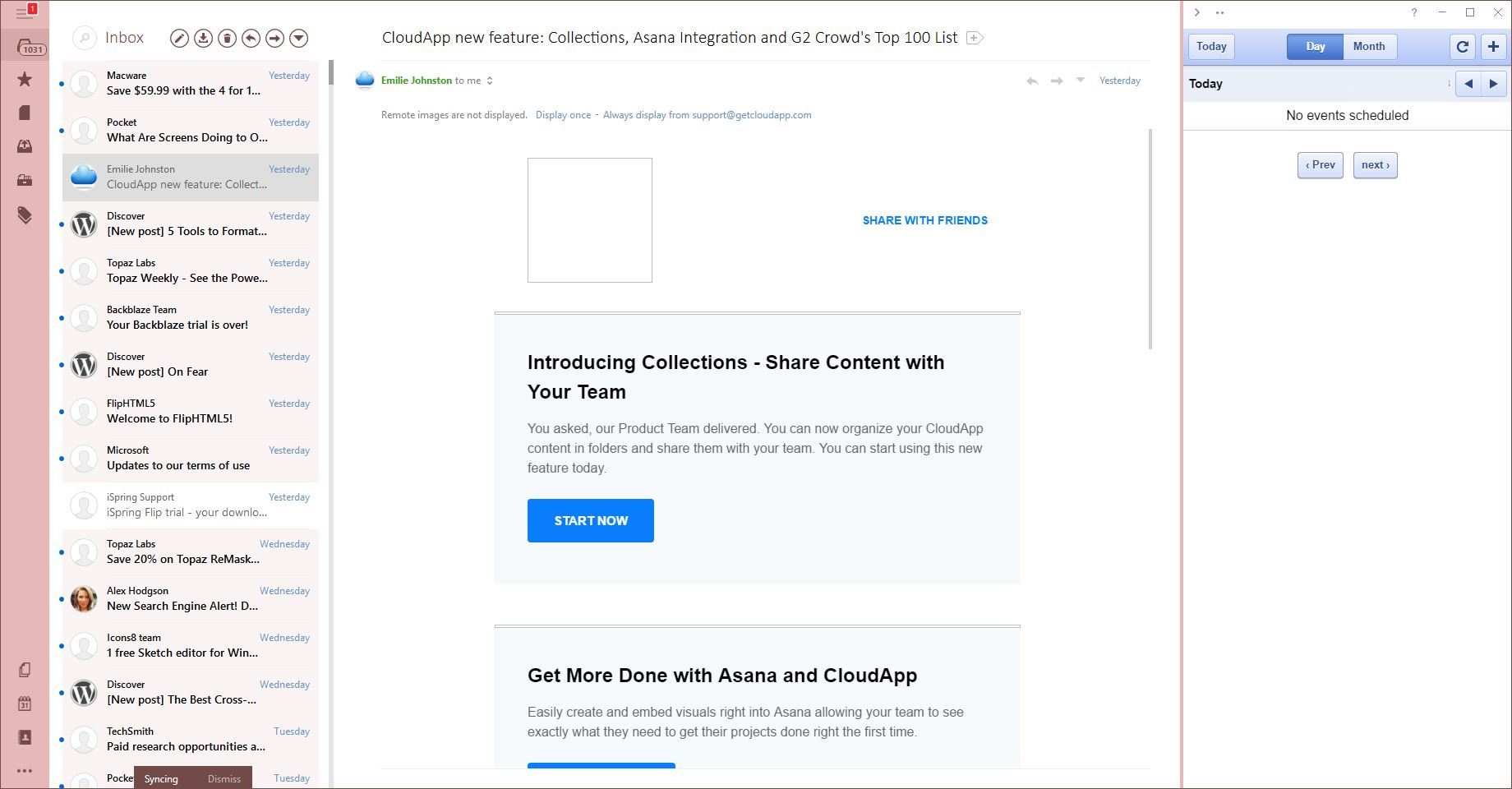 Comparison of Features and Specifications:
1. Compatibility
Thunderbird is the oldest email client and is available not only for Windows users but for Mac and Linux users also. No matter which PC system you are using for your professional or personal work, Thunderbird is available for it and you can use it as a primary email client to manage your emails.
On the other hand, Mailbird is compatible with Windows PCs only as there is no Mac or Linux version of the same available to date. However, the Mac version of this email client is under development process and we will get to see the same client for Mac users shortly.
Unfortunately, there are no mobile versions available for both clients. We have limited the usage of these email clients to PC systems only.
2. User Interface
Being an old-generation app, Thunderbird serves an outdated user interface that looks normal. Mailbird serves advanced UI with elegant looks. It does look like a modern generation software.
One can customize their appearance by simply visiting the settings menu. There are multiple themes and other customizable options available for both clients.
If you use Gmail as your primary email service, Mailbird is the app for you. Mailbird comes with quick integration to Gmail and it supports all the shortcuts of Gmail. You will not get similar integration of Gmail and it also lacks shortcuts support when you choose the Thunderbird client.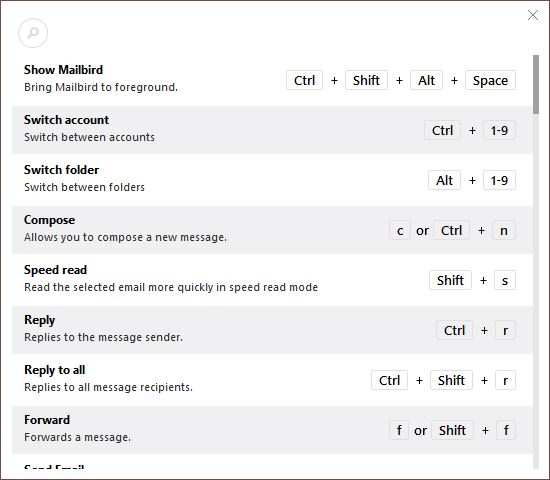 Thunderbird is an open-source email client allowing users to customize it the way they want. The customization options for the Mailbrid client are limited. If you are someone who likes to tweak out the software and apps installed on PCs, then Thunderbird is the app for you.
3. Ease of Use
Thunderbird and Mailbird are top-rated email clients just because of their ease of use. Yes, you don't have to worry about setting up your email addresses with these clients.
Both clients manage multiple email addresses allowing users to receive and send emails from one single app and not from multiple apps. It makes it easier for them to manage the emails which they receive from multiple email addresses which they own.

When you enter an email address and put the credentials, the clients will recognize the server settings and fill in other details automatically. It is easy to use and makes things hassle-free for the users.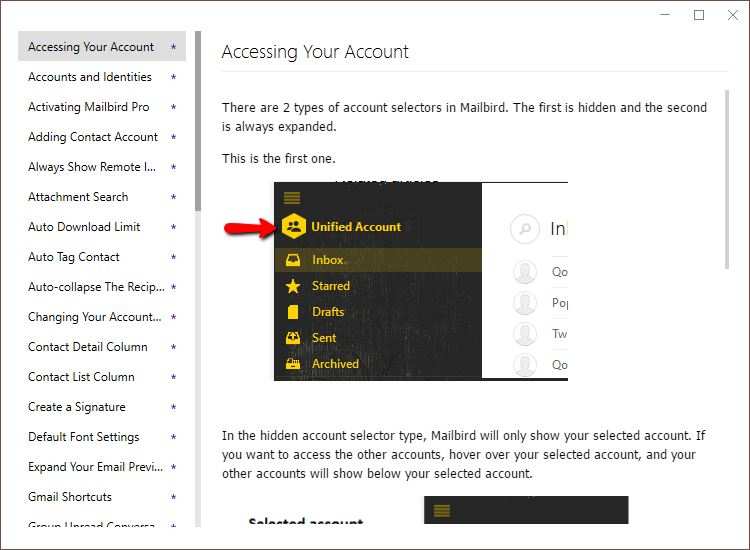 4. Security Features
Emails are plain-text and hackers try to manipulate them to hack your system and its data. Email spamming and phishing techniques are done to hack your systems through email services. You also receive plenty of promotional emails with pop-ups and banner ads that are irrelevant and of no use.
Mailbird and Thunderbird come with email filtering options. Mailbird has its own spam filtering client just like Gmail where you can see the Spams folder to view the irrelevant emails from unknown senders.
Thunderbird uses Artificial Intelligence to recognize emails that are spam and filter them away in a junk folder for the users.
Thunderbird and Mailbird disable the loading of images that are available on the emails as banner ads. It also blocks suspicious links that you receive through emails.
When it comes to the security of your system, Thunderbird comes with effective and more advanced filtering features than Mailbird.
5. Third-party Email Integration
Thunderbird and Mailbird are email clients and users use them to manage their multiple email addresses from different platforms.
Thunderbird comes with its own calendar, contacts, and chat functionality. It has an advanced task management feature to manage multiple tasks. The app supports integration for Outlook, Gmail, Yahoo, etc. The list of email services supported by Thunderbird is limited.
On the other hand, Mailbird, being a new-generation email client, supports multiple app integrations.
Mailbird currently supports Evernote, Facebook, Dropbox, Whatsapp, Google Calendar, Twitter, To Do, Google Docs, WeChat, Weibo, Slack, and many others.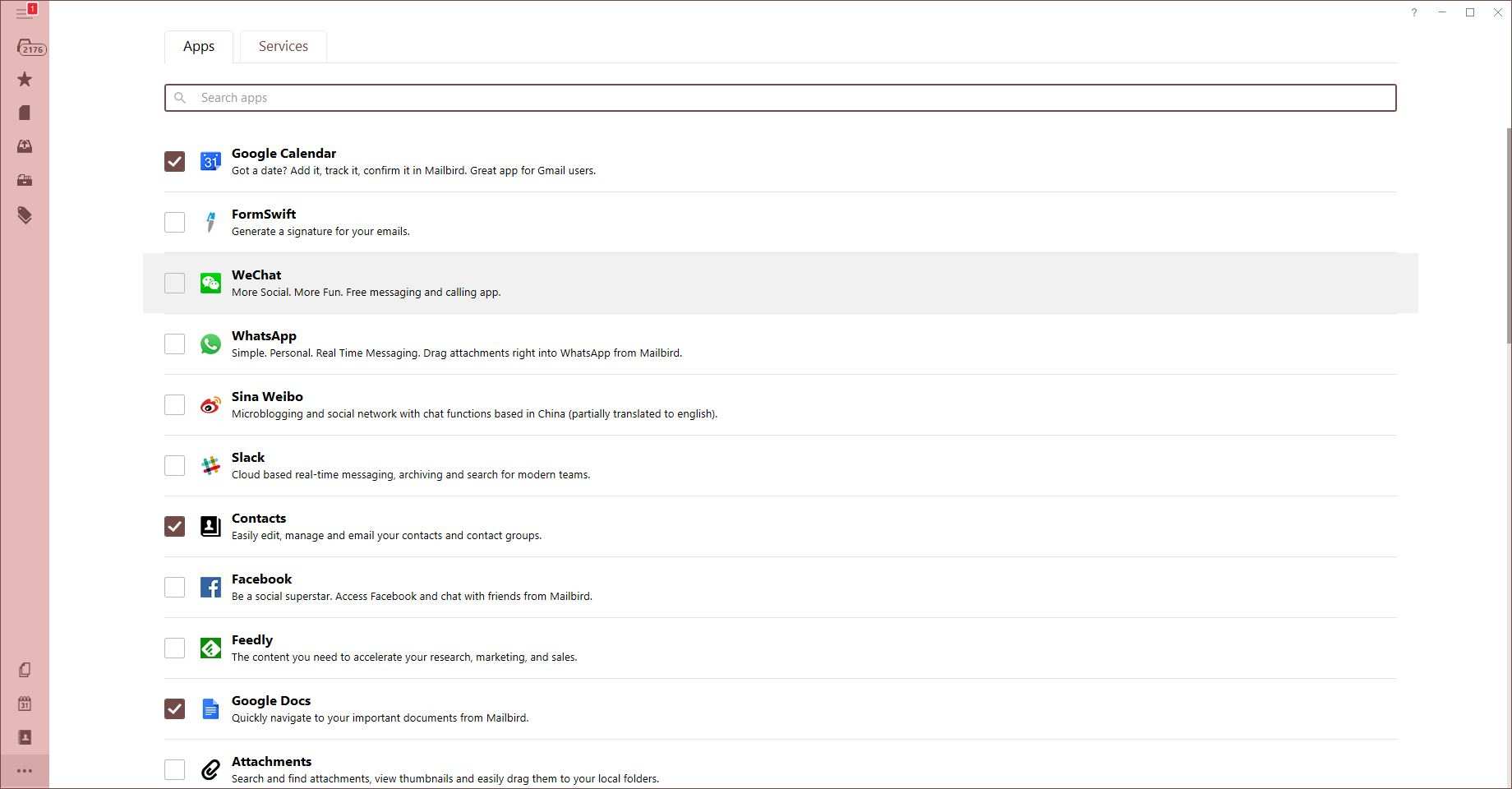 When it comes to integration with third-party clients and other chatting services, Mailbird impresses all.
Thunderbird and Mailbird: Pricing
Thunderbird is an open-source client which makes it a cheaper option for the users. It costs nothing and users of Windows 11, Mac, and Linux can try out and use this email client for free. It costs nothing!
Mailbird is a premium email client service. Mailbird service offers multiple options to choose from its premium service.
Mailbird Personal (one-time purchase)- $79
Mailbird Personal (annual subscription)- $39
Mailbird Business (annual subscription)- $59
Mailbird has even more customizable options and you can negotiate with their officials while ordering multiple clients for professional or personal use.
Conclusion:
When it comes to managing multiple mailboxes, both the client's Thunderbird and Mailbird are a good fit for the users. These clients are great for personal and professional use.
These clients are easy-to-set, require no time to add new email addresses and make email managing more hassle-free.
Thunderbird is an open-source email client and is available for free. It is also available for Windows, Mac, and Linux computer operating systems. This is the reason why most people prefer Thunderbird over any other email client.
However, Mailbird comes with plenty of extra features which require you to purchase its premium version or its yearly subscription. If you need a plain and simple email client, Thunderbird is good for you. For those who look for an advanced and new-generation email client, Mailbird is there for them.