Do you have a habit of taking regular backups? I know it's a tedious task to take backups on a regular basis. Truth be told, we don't know when something wrong happens to our site. So, it may go all wrong if you forget to back your site up even a single time.
Being a WP blogger since long, you might have come across a bunch of backup plugins that throw a number of errors that we are unaware off while backing up your website or blog . Maybe you are using one as well. But as you are a novice in this field, do you think it can be done in an impeccable way?
What if I tell you to leave all your worries about managing your website and sit back? Yeah, you can get WPUP to take the charge.
What Exactly is WPUP?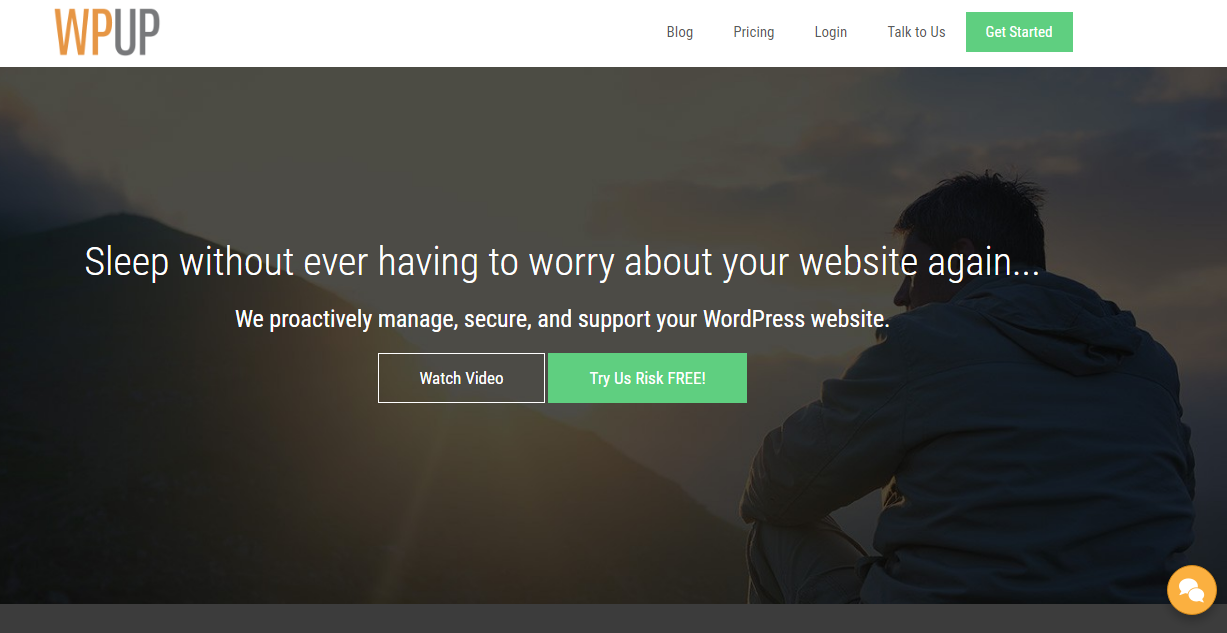 When I first came to know about them, I thought WPUP would be a WordPress plugin. But further exploration revealed me that they are offering something far better instead.
WPUPis a support and management service provider which you can purchase for an affordable price. Apart from the main purpose, they will help you ensure proper security & recover a hacked site if your are their client.
Features of WPUP
Everyone looks forward to reading the specs sheet when they came to know about something new. I have done a thorough research on WPUP and here comes the result.
#1. Responsive Customer Support
In order to solve all my queries, I visited their website and used their live chat feature. Guess what? I got a reply within a couple minutes from one of the founder.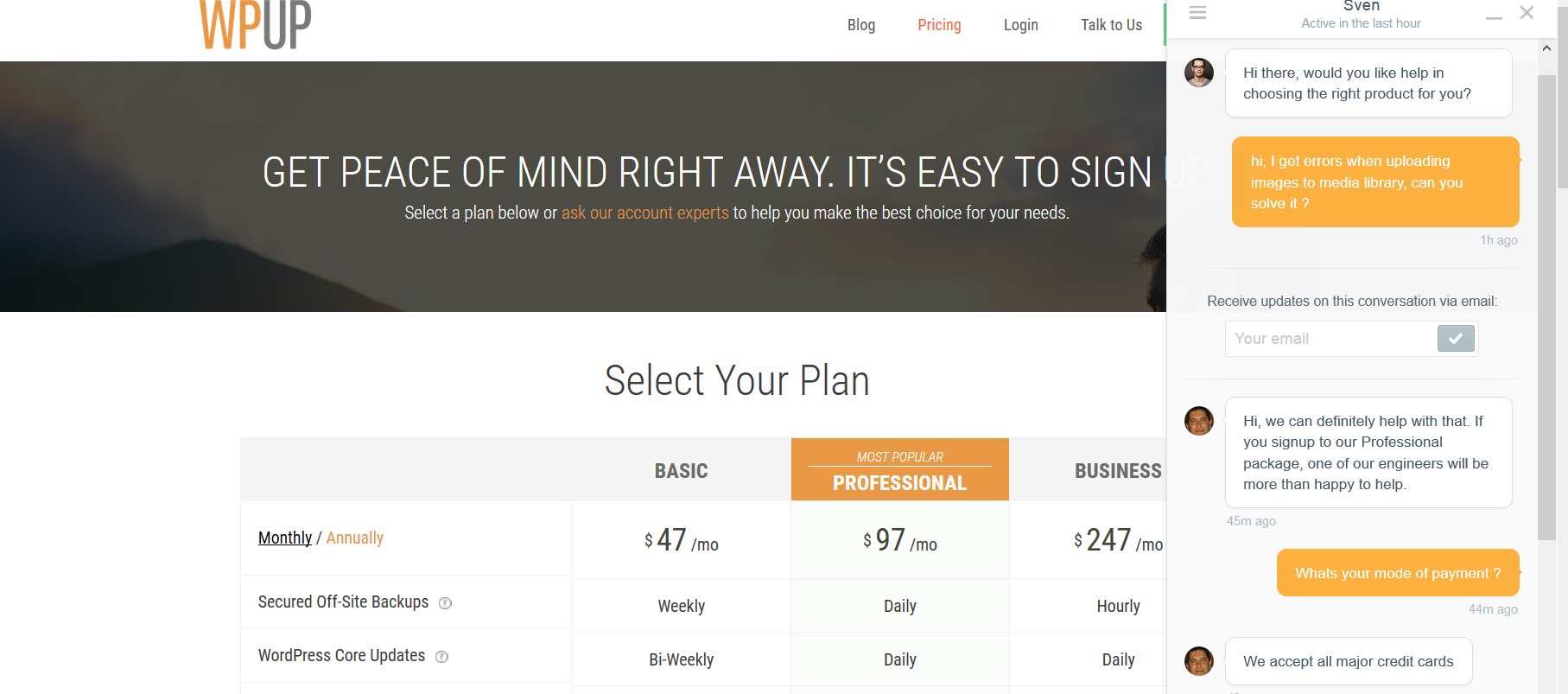 #2. Affordable Pricing Package
According to the features and price, they have three service packages; basic, professional and business.  So whether you are just a start up and just need minimal management, or an enterprise client that requires an extensive amount of support, there is a plan for suitable.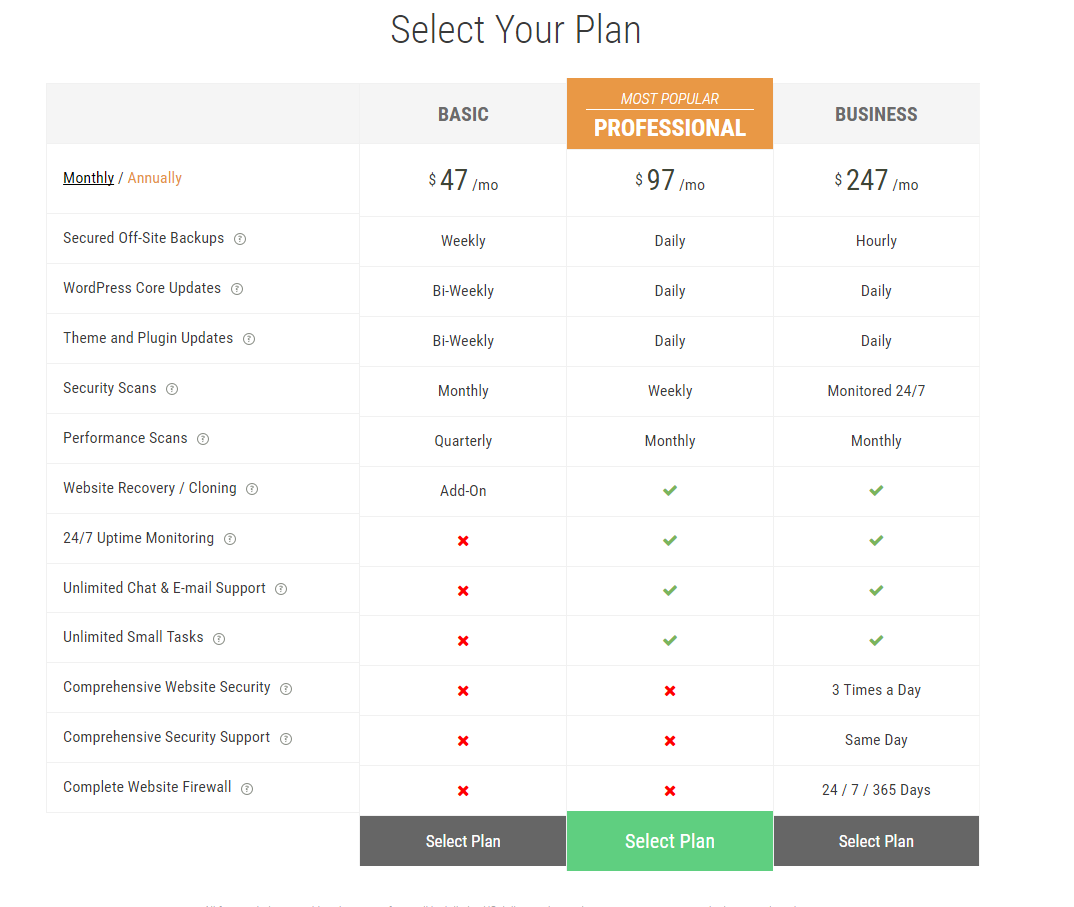 For a simple blog, the first one is more than enough (unlimited email and chat support are not available though) but it'll keep you protected and worry free..
#3. 30 Days Money Back Policy
Customer satisfaction is the basis of a business's success. That's why WPUP has a 30 days money back policy using which you can get the payment back in case you become unsatisfied with their service.
#4. Loads of other Features
WPUP is a whole load of features that you can ever get. Their team consists of a lot of WordPress Engineers who have the experience in all things WordPress.
The features can be clearly seen on the image I gave above. The remarkable features are periodic security scans and performance scans that they closely analyzes every single action done on your site for suspicious activity. If they find anything fishy, the instant remedies will be taken.
Sadly, the unlimited small changes is not available for the base package. You need to purchase either the professional or the business plan to get that feature which comes in super handy cause you can just send them a change and they get it done within the same day, sometimes within 1 hour.
The hacked site recovery feature is worth mentioning. If your site gets hacked post to being a WPUP customer, they will recover your site for no extra cost.
#5. One Day Service Guarantee
As a service provider, they need to take care of a series of tasks like site scans, backups, updates etc. But WPUP experienced team gets it all over within a few hours of time. And even the most time consuming processes do not long more than a day.
Other info
Where they are backing up your website ?
All your data is stored in Amazon S3
Is it possible to take an on demand backup when ever we require ?
Yep its possible just contact them via live chat on the professional plan or higher.
Is cloning available if your hosting provider doesn't support MySQL dump ?
In this case they need your cPanel/admin details to complete the task
What we liked in short, the pros
Any time email and chat support
Unlimited small tasks
Uptime monitoring
Concerns
The only one we found is that is there is no user panel, but the founders mention that their system is very automated and that they use a ticketing system to ensure that your tasks are done efficiently and effectively.
Wrapping Up
I hope you have got an overview of WPUP. Bear in mind that it is a WordPress service provider, not a web hosting provider. The best thing about purchasing them is that you can test drive their service risk free for 30 days. You won't have to care about anything as their team shoulders all the responsibility of securing your site from external access and malware attacks as well.
I believe whether you are a start up or an established business, you want to focus on what you do best and what you love to do.  Leave the mundane work to the experts that do this day in and day out.  WPUP's professional plan gives you that comfort.
Concentrate on the task you do the best and leave the geek stuffs to experts!