The daily email traffic is enormous, and email providers are countless. Gmail is far ahead in the race with 1.5 billion users worldwide followed by Outlook reaching 400 million, and Yahoo! Mail which takes the third place with its 230 million users.
All these email services can be used for free, although they offer some paid subscription options such as domain personalization, storage space management, security improvements, and third-party apps integration.
How to Sync Microsoft Outlook and Google Calendar?
Having all your appointments and contacts collected in one place prevents you from missing out and keeps your plans updated. Syncing calendars shouldn't be rocket science. Since two-way sync between Outlook and Google is officially unsupported, the article provides you with five lifesaver and easy-to-apply tools to sync Outlook with Google.
CalendarBridge
CalendarBridge can automatically sync your schedule across all your calendars Exchange, Office365, Outlook, and G Suite accounts. To get started, no extra configuration is required on any of your devices as it copies events between calendars in a real-time manner. To schedule a meeting, share a link with the available hours for the participants to choose from. The meeting will be added to your calendar app automatically. CalendarBridge offers a free trial, then paid SAAS.
Highlights:
100% cloud-based
calendars keep up-to-date in real-time
sync only free/busy times option for privacy control
Outlook4Gmail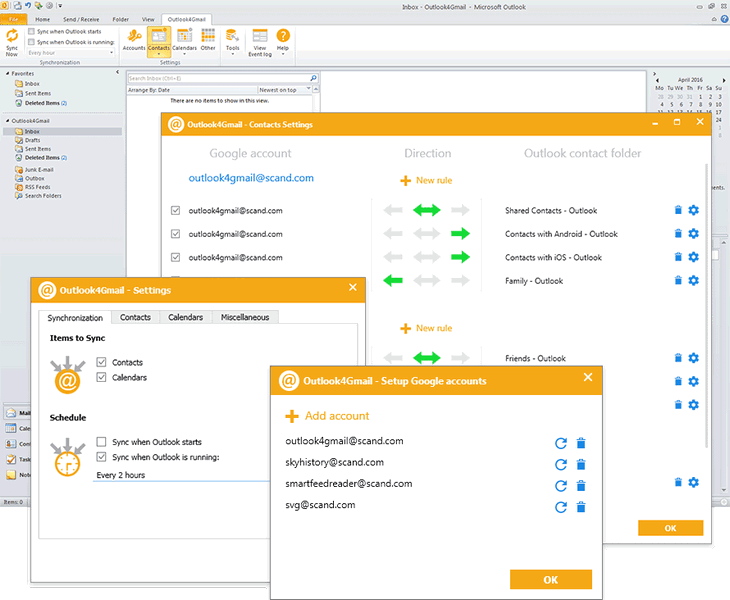 Outlook4Gmail syncs your Outlook with one/multiple Google accounts – from a mobile device to the primary computer. The add-in provides tasks, photos, and mail trays, one-way/two-way syncing, sensitive data security, views, priorities, and email backgrounds customization, etc.
The free version ensures the access to the limited yet most needed features. Its full version has such advanced features as multiple Google accounts contact and recurrent events syncing, merging options, custom calendar syncing, and more available.
Highlights:
duplicates elimination and flawless contacts integration
bidirectional/unidirectional syncing
automatic data backup and recurrent tasks syncing
Outlook Google Calendar Sync
The Outlook Google Calendar Sync is an option if you're seeking a free and portable tool to keep your arrangements synced across Outlook or Google. The OGCS suits you best, making your corporate Exchange available on all the devices having access to Google Calendar.
Its attributes comprise location, description, subject, attendees, privacy, availability, categories/colors, customizable date range sync, etc. Being open-source, the project keeps constant growing so anyone can contribute.
Highlights:
free and feature-packed, no install required
all Outlook versions support
one-way/two-way sync
zzBots
To get the two-way sync for Outlook and Google calendars, zzBots works best. It's an easy-to-comprehend, clean, and intuitive UI platform to integrate calendars and automate workflows. No manual copying, importing/exporting data is needed as the bots notify you about specific working conditions.
It also has a built-in database and real-time chat to ensure data storage and retrieval and collaboration with co-workers. ZZBots offers a free trial, yet the pricing starts at $10 per user per month.
Highlights:
customizable dashboard
graphical workflow editor
Orin tech support using voice call and screen sharing
G Suite for Outlook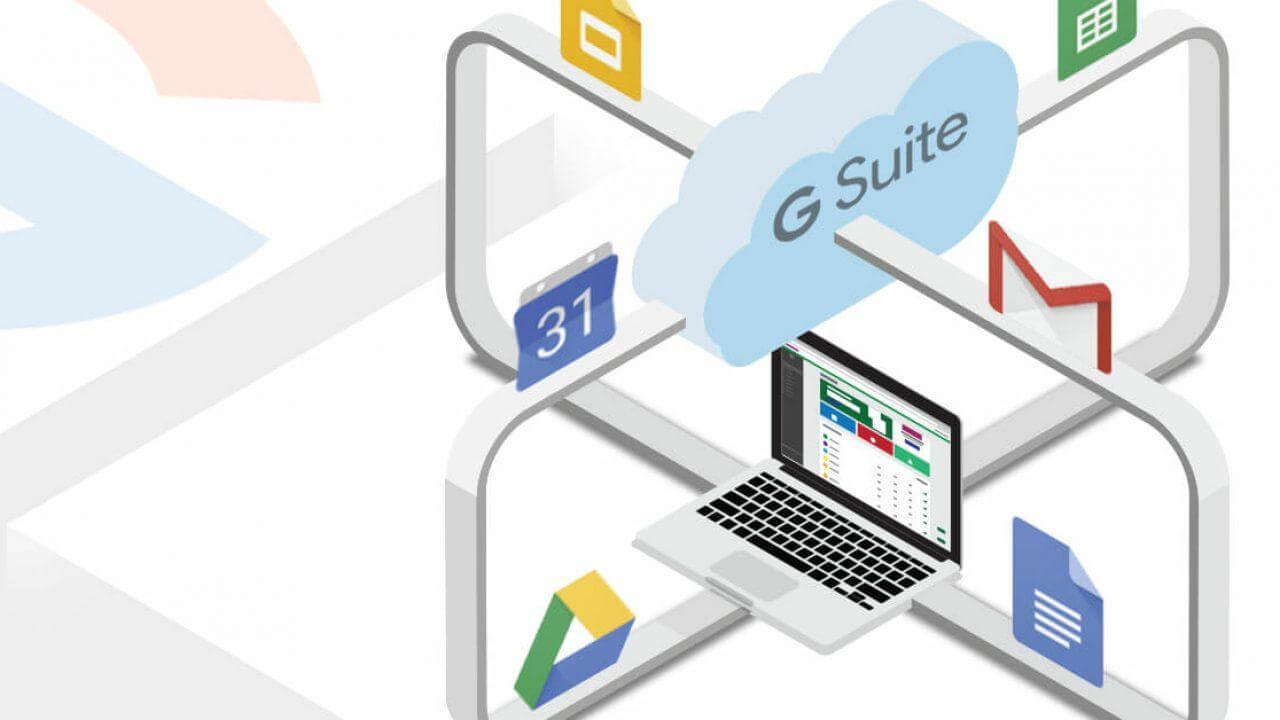 You can opt for G Suite for Microsoft Outlook to sync your account with Outlook and access Google services on any device. Outlook opens a G Suite account automatically, thus saves time and hassles. Meetings, plans, and other calendar sections, sync constantly between Outlook and G Suite services.
It's free to use G Suite Basic having upgraded to Nonprofits or Education editions. However, some data might be synced differently or not synced at all.
Highlights:
high-level of security since built on Google Cloud Platform
Chat Messaging, Meet Vide, voice conferencing
straightforward pricing plan
The Outcomes
Although the mobile environment remains the most popular with 42% of emails opened on tablets and smartphones, Outlook and Gmail have experienced stable growth lately. Apple iPhone and iPad are the leading clients, followed by Google Android and Samsung Mail. Go there, if you have trouble syncing Outlook with a phone or tablet.