In today's digital era, everyone wants freedom from their work. With new innovations and technology, over 50% of work in different industries are done by Freelancers and employees who can work from remote locations. If you run a YouTube channel and looking for a tool to monetize it, here we have compared the market's best Statistics tools to help you monetize not just YouTube but other social media platforms as well.
NoxInfluencer
NoxInfluencer is the most advanced and innovative statistics manager available for YouTube. If you are a professional YouTube Influencer with a good number of subscribers and views on your videos, then you should seek help from the statistics and analytics website like NoxInfluencer to keep things up to date.

Unlike other Statistics tools, NoxInfluencer providers better results with deep analysing of the entire YouTube channel along with its categories. The statistics will be compared with the Global YouTube Influencers and you will get accurate data of the existing YouTube channel. This way, you can plan out things well for the growth of your own YouTube Channel.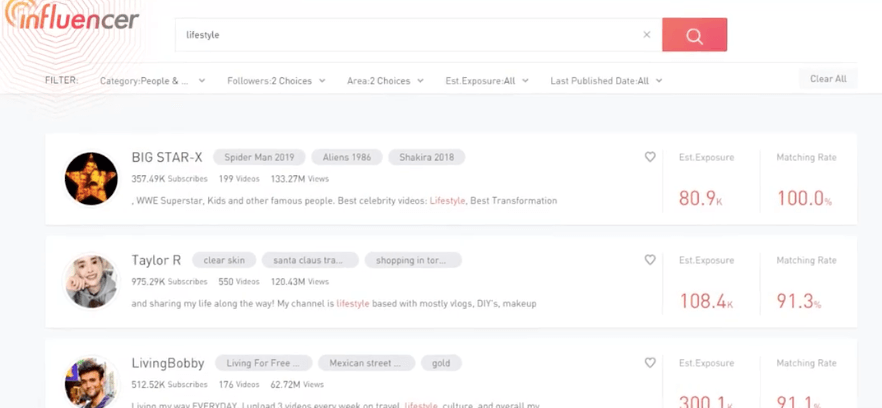 Additionally, there is a live sub count tool also available for the YouTube Influencer who can change dynamic data in real-time. This tool helps them to switch and monetize different categories individually.
This tool supports 10 different languages worldwide. Fortunately, this platform supports both, PC and Smartphone platforms. Influencers can monetize YouTube from either from PC or from their respective Smartphones from NoxInfluencer.
Apart from this, this platform also provides channel comparison data which lets you compare your existing YouTube Channel with the popular Channels of the same category. The comparison of this will give you a clear idea about what you should improve to grow your subscribers. It's an advanced tool which serves a decent user interface.
Social Blade
Social Blade is nothing but a statistics website with a good number of its users worldwide. This website allows you to keep an eye on the statistics of your channel or social media profiles. It also measures the growth in your business and lets you sort it out by daily, weekly, monthly, yearly statistics.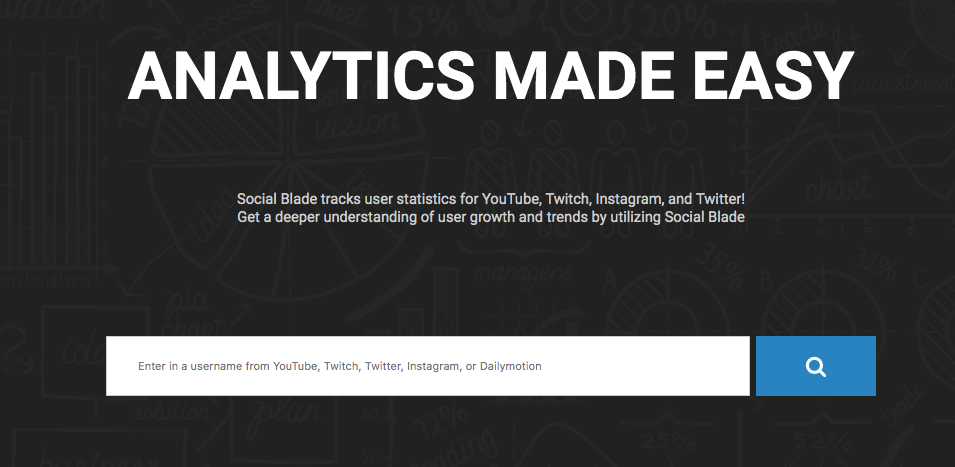 The platform doesn't require anything special, all you need to do is just enter the YouTube Channel or profile link on the front page's search bar and hit the Search button. The current statistics of the given channel or profile will be presented in front of you by the platform. This platform supports YouTube, Twitch, Twitter and Instagram. Users with the profiles of these social media networks and track the statistics and overall growth through this platform.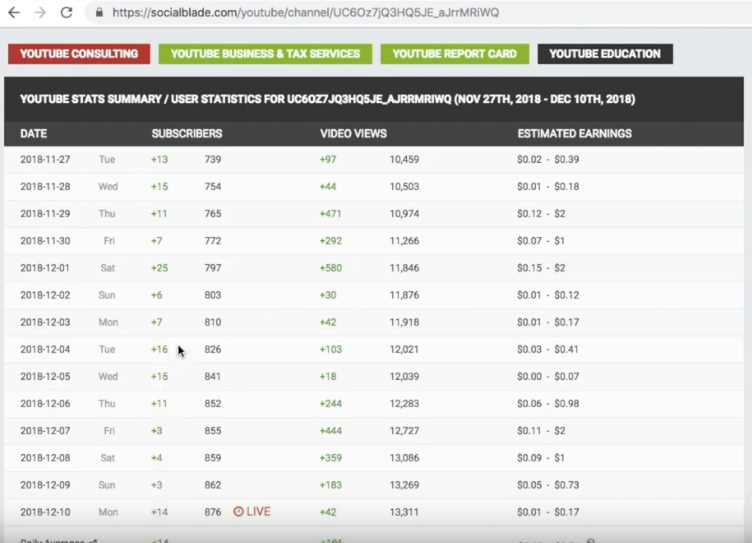 They provide guidelines and tutorials to follow and grow your YouTube Channel and Video's rankings. It's an easy-to-use platform and designed for everyone who really wants to monetize their online activities of different platforms.
TubeBuddy
If you are searching for a dedicated influencing platform for your YouTube channel, then TubeBuddy is the best one in the market. This platform is designed for the owners of different YouTube channels. This innovative YouTube monetizing tool loads within YouTube's main page. You can clearly see what's there on your page and what you can change.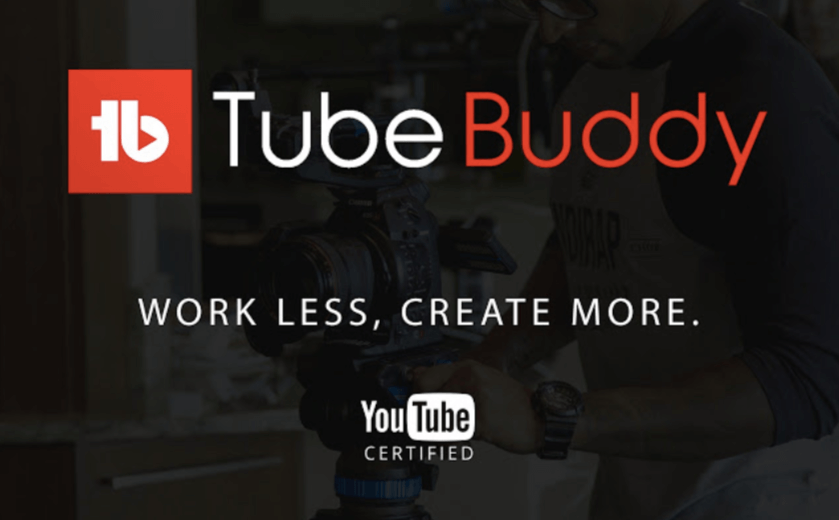 The TubeBuddy platform is created for the brands, for the creators, for different agencies and for various networks. People who are engaged with any of these terms can make use of this monetizing platform to track and grow their online presence and business altogether.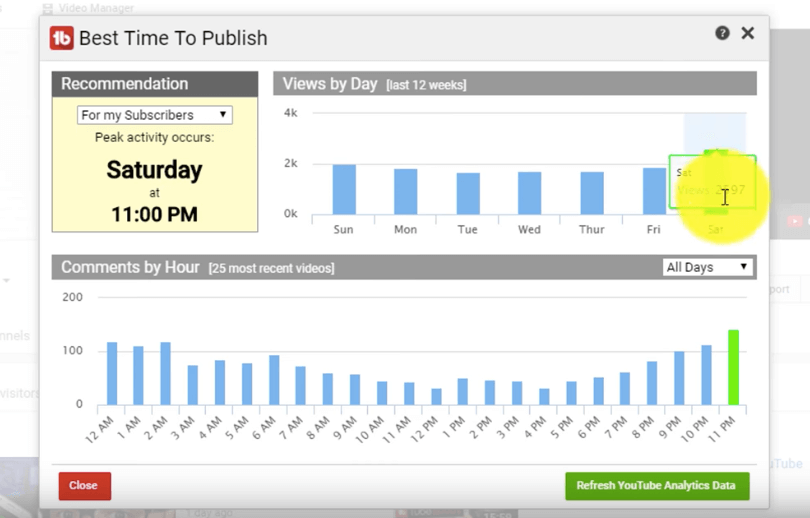 They have recently introduced an independent add-on for the Chrome users. If you are working on Google's Chrome web browser, then you can get an add-on of TubeBuddy for absolutely free of cost. You don't need to pay even a single penny for that, just get this add-on for free and test it out how this TubeBuddy works for you.
You can get TubeBuddy for free with limited features and functions. If you want a complete advanced version with advanced features and functions, then there is a premium edition also available. There are different pricing segments available for different users and depending on your channel's requirements, you can pick the perfect premium plan.
What do we recommend?
There are numerous statistics and analytics tracking tools available for YouTube and other platforms. Before finalizing on one particular tool, you should explore more of the available options first. Currently, NoxInfluencer is the best Statistics and Analytics tool available for the YouTubers. It provides real-time statistics with comparison data of the related channel. It also provides global YouTube data to monetize the channel properly.