The crypto industry is gaining tremendous popularity and experiencing many new developments and fluctuations in price. When it comes to Crypto advertising networks, webmasters now have more options than ever. Also, these options come with a price. Many website owners want to maximize their profits using crypto advertising networks. But determining profitability without testing can be challenging.
To make the decision about cryptocurrency advertising a little bit simpler, we experimented to find out which crypto ad network pays the most and has the finest tools for maximizing your revenue streams. So in this article, we will know about an outstanding and established platform- Cointraffic. This platform offers great opportunities for publishers and advertisers.
A Gateway to the Top Crypto Advertising Networks
Crypto ad networks gained a lot from the investors who used such networks to make investments between 2017 and 2018, which sparked their attention.
Most major platforms have banned the advertising and banners promoting initial Coin offers (ICOs) and cryptocurrency startups because they still prohibit advertisements relating to cryptocurrencies since they view them as a means of money laundering.
This gap has been filled with the help of Crypto Ad networks, which largely advertise the products and services linked to Crypto Ad Companies. However, a few of the Top Crypto Ad networks, particularly, have made significant investments and can get around these restrictions by rewording the advertisements.
It's crucial to clarify since these networks have struggled to adhere to stringent rules to gain recognition from the most important websites and platforms.
Cointraffic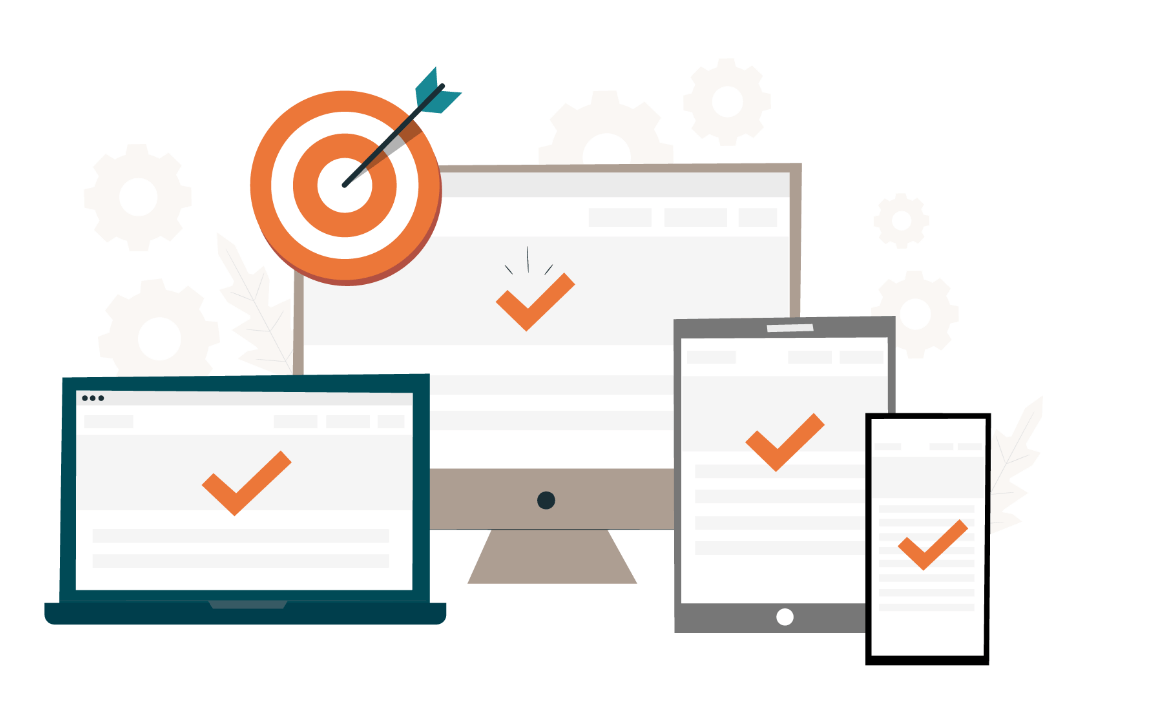 Since its beginning seven years ago, Cointraffic has helped marketers connect with reliable specialized websites. In the past, contacting journalists to promote their cryptocurrency projects required personal outreach from marketers. Advertisers received a lot of unqualified traffic with no device or geotargeting, wasting their advertising dollars. The founders of Cointraffic saw the possibilities and projected a significant rise in demand for cryptocurrency ad networks.
Cointraffic generates significant monthly traffic and engagements. The platform has a network of more than 400 publishers and 1,000 advertisers. Some of the most well-known platform marketers include KuCoin exchange and Paragon.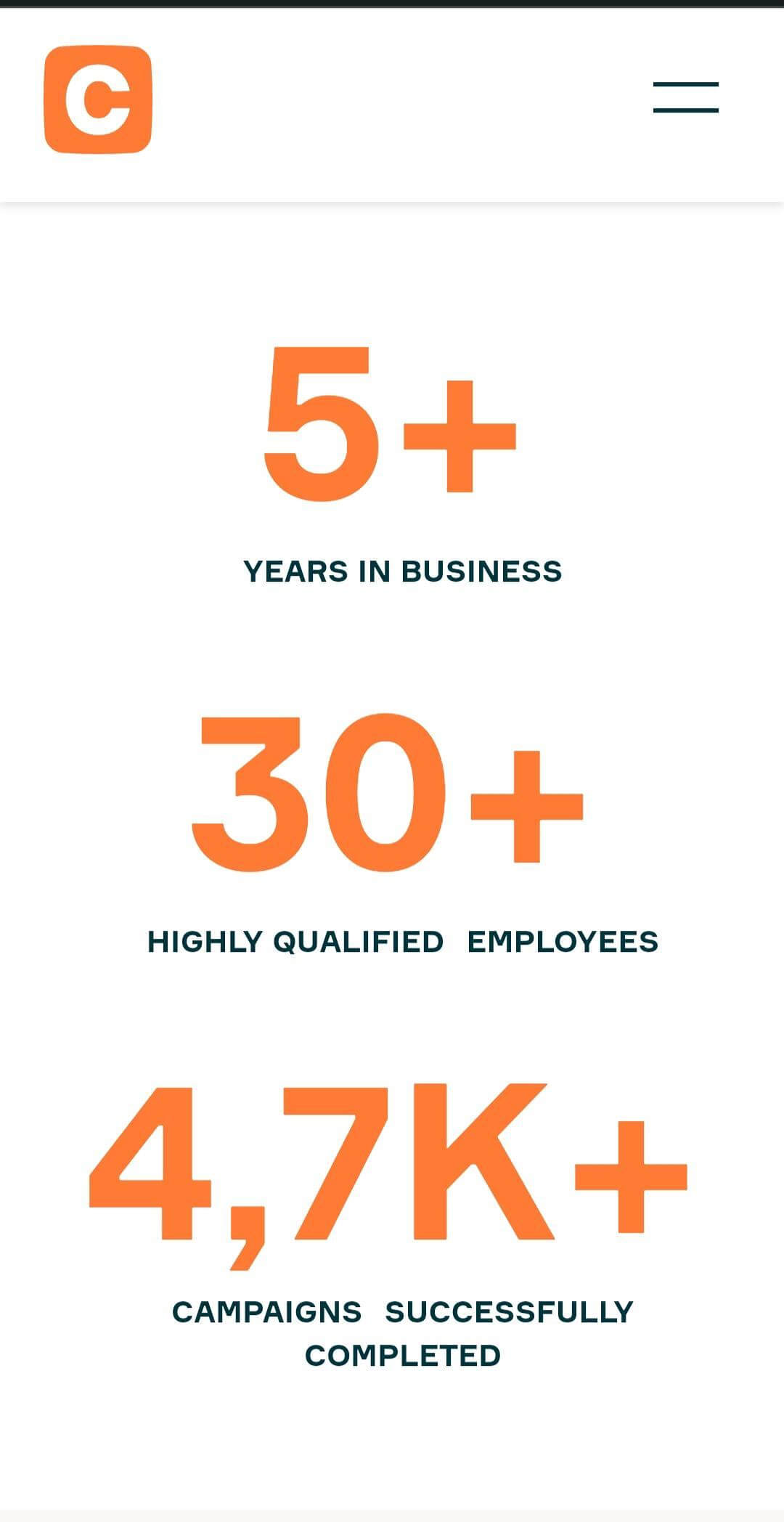 Although CoinTraffic offers a variety of advertising options, its revenue model primarily supports CPM and pop-up advertising. However, it doesn't utilize CPC or affiliate marketing techniques. Your campaign's progress will be tracked by specialized account managers, with whom you may explore customization options.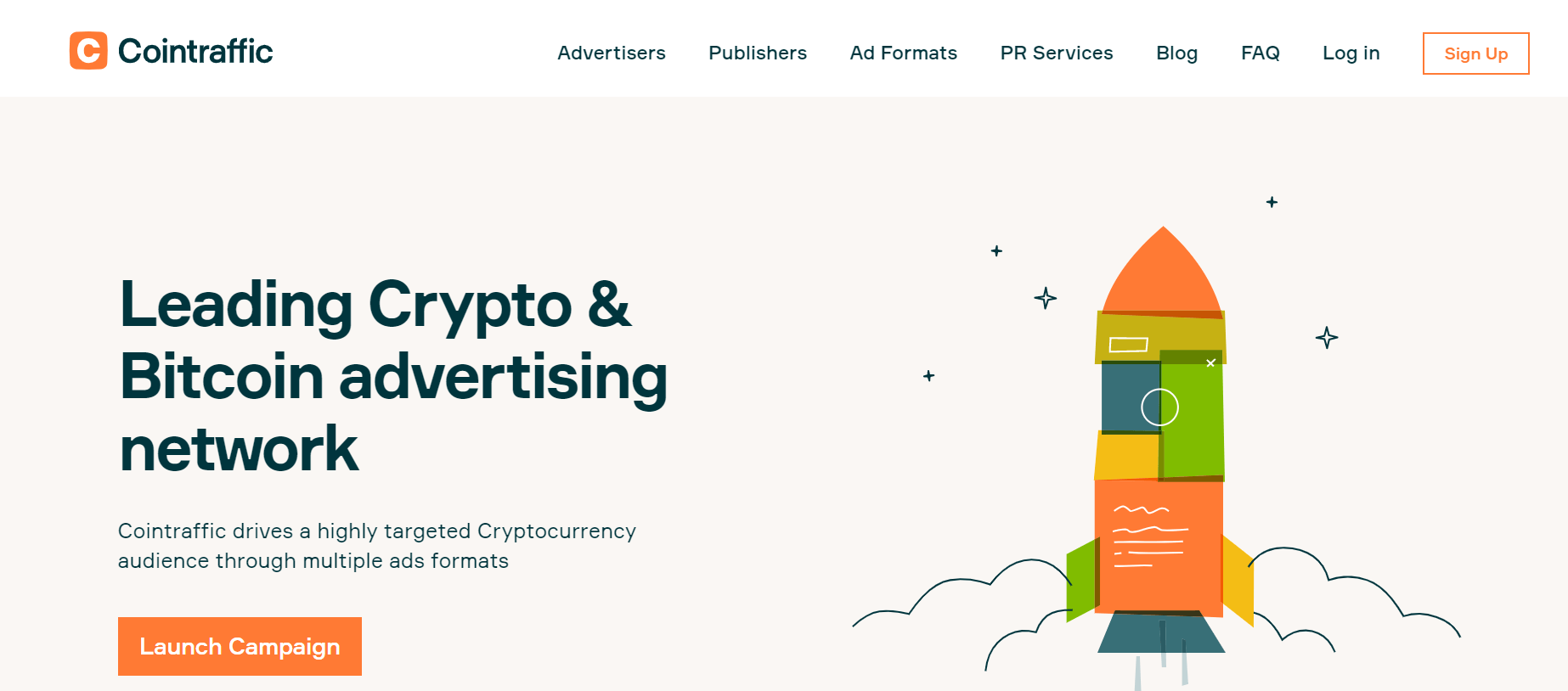 It takes only a few minutes to sign up for the platform. You can set up a campaign using their self-service option in a short amount of time. As a part of their method, only authentic cryptocurrency publishers may be accepted within the network since CoinTraffic carefully analyzes its advertising partners. You can get the most relevant audience for your crypto advertising efforts since they are quite demanding. The platform accepts fiat money and Bitcoin, and the minimum withdrawal amounts are €25 for a BTC wallet and €300 for a bank transfer. Advertisers may be guaranteed that their advertisements will only appear on trustworthy websites and will get in front of their intended audience.
Salient features of Coin Traffic
Personal account managers and self-service tools make creating campaigns simple.
Several ad styles are available
Accepts payments in both cash and cryptocurrency
Selective publisher pool
Offers device and geotargeting
Offers traffic from across the world
Why choose Coin Traffic, and why not?
Here are some few advantages and disadvantages of cointraffic which will help you to clarify more about it.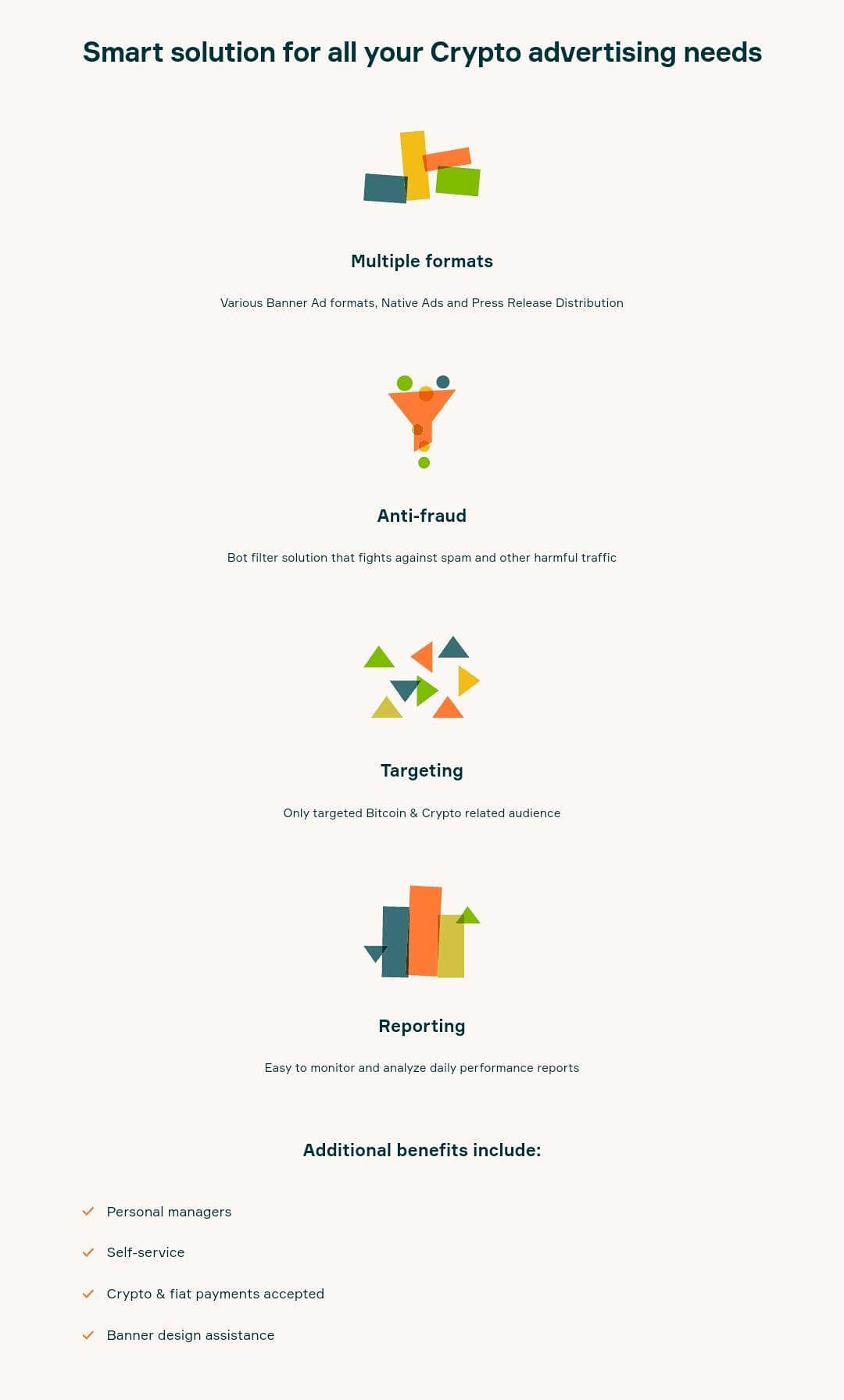 Pros
Versatile campaigns
Good impression and traffic rates
High-quality traffic
Accepts both cash and bitcoin payments
The minimum withdrawal amount is €25.
Cons
No clue why! when we first visit their website a bot is available for chat as shown below! You need to go back in the chat window to chat with real humans.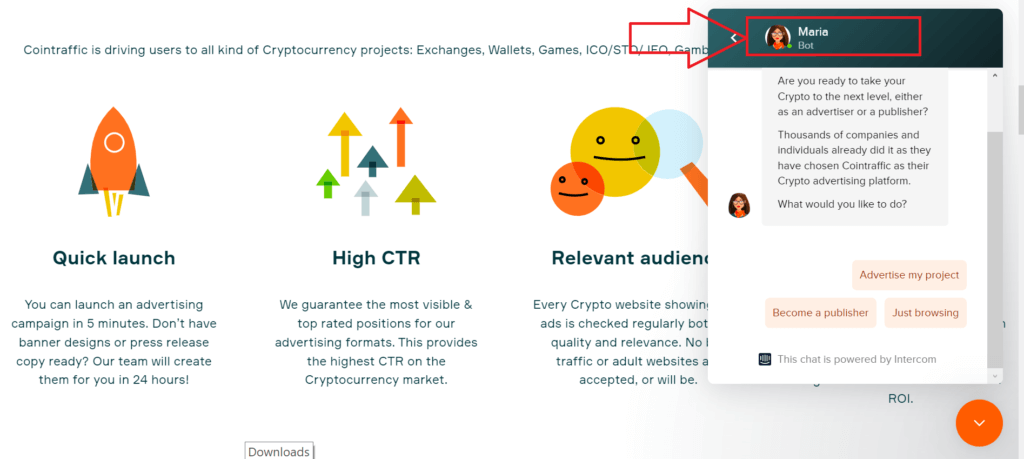 Conclusion
Crypto ad networks have developed into a safe and practical method for promoting various crypto projects and content, from NFTs to crypto influencers, to the right audience. The platform Cointraffic allows for the promotion of adverts and the generation of more revenue for publisher websites while charging rates that provide advertisers greater returns on their advertising spend. Finally, it is up to you to decide which cryptocurrency ad network to use.
You may serve high-quality advertisements and get good returns for your cryptocurrency project by selecting the crypto ad network with features that are best suitable for your publisher or advertising needs.