VPN is a necessity for millions of internet consumers around the world as governments are taken action to ban or restrict websites. You have so many companies in the market that have introduced VPN services to the public so they can experience the best of the world without barriers. We have to say that VPN is a necessity for army personal, journalists, unblock websites, and access restricted content available online. You can find hundreds of solutions in the market, but only a few can make a difference. We are going to lift off the burden by introducing the Atlas VPN service.
What is Atlas VPN?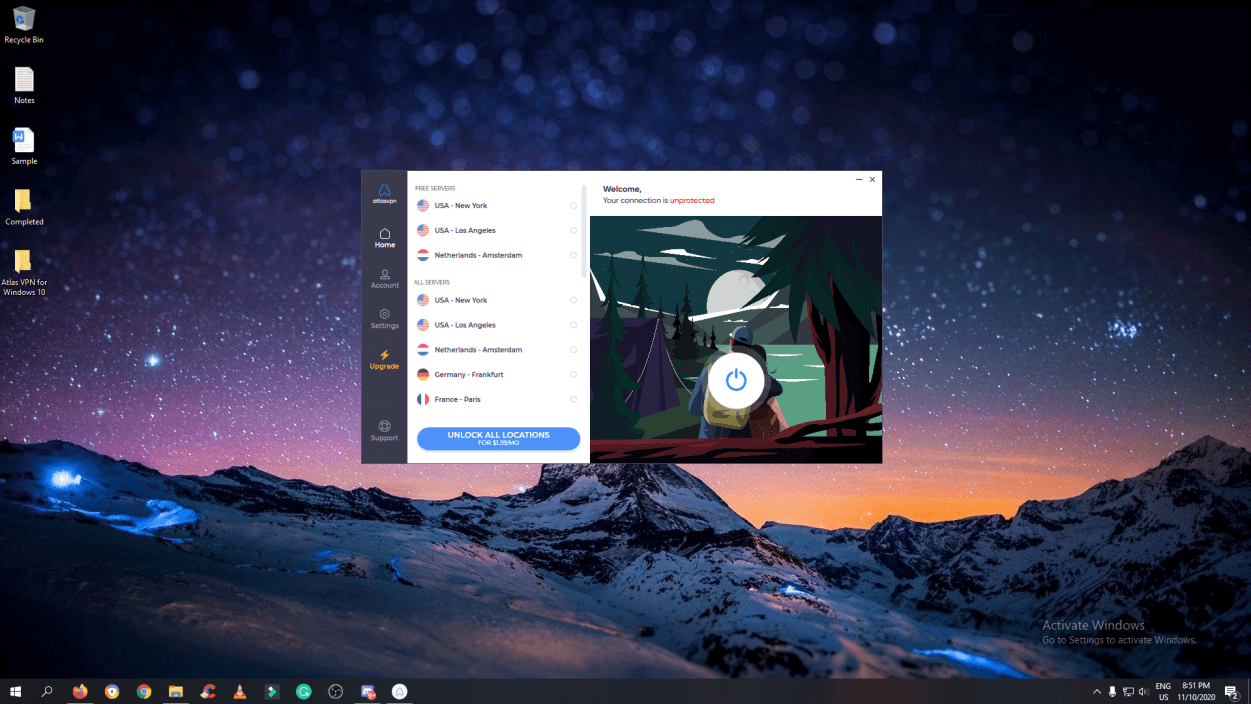 Atlas VPN is a Virtual Private Network provider, who has been providing affordable solutions to customers. If your budget is low and looking for a premium solution that will protect you & unlock websites then you can consider Atlas VPN. We have compiled a list of features and also covered the negative part, so you can make clever decisions. We are going to list down a number of features, so you can comprehend whether this is for you or should you move on to something else.
1. No Device Limit
Customers can select one package and login to the account on multiple devices. Users don't have limitations, and you can use the same account on multiple devices, unlike other providers. You don't have to pay an additional amount for connecting multiple devices, and this is a suitable choice for families. Many small businesses cannot invest in a larger package because they cost higher and have device limitations. In short, Atlas VPN is a suitable choice for small businesses and families.
2. Encryption
A VPN is completely useless without strong data encryption, and that's what keeps your identity hidden from the world. Your IP address and information are safe as Atlas VPN has AES 256bit Encryption and IKEv2 is implemented, and it is military-grade encryption. Your communication between browser or app and server is encrypted, and nobody can invade privacy. The AES 256bit Encryption is standard and has proven difficult to decrypt for billion-dollar companies & engineers. In short, you don't have to worry about security as your connection is secure from all sorts of surveillance.
3. Netflix & Torrent
Netflix has added strong protection to keep the VPN users out of the system, but that's not the case with Atlas VPN. The free plan & premium plan comes with servers that unblock Netflix content, and you can watch a lot of content that is not available in the country. Connect to a server and unlock Netflix USA, Netflix NL, and others for more content.
Many countries don't want the citizens to access Torrent websites, and the Court of Law has implemented disciplinary actions. If you are a citizen accessing Torrent websites & downloading content, then you may get prosecuted. You can hide from government surveillance by using Atlas VPN.
4. Cross Platform

In the first feature, we have mentioned unlimited devices, where you can use the premium version on an unlimited amount of devices. You may not know, but Atlas VPN developers added Windows PC, Mac OS X, Android, iOS, and Chrome extension for the users. You can download the app from the official store like Google Play Store, Apple App Store, and Microsoft Store.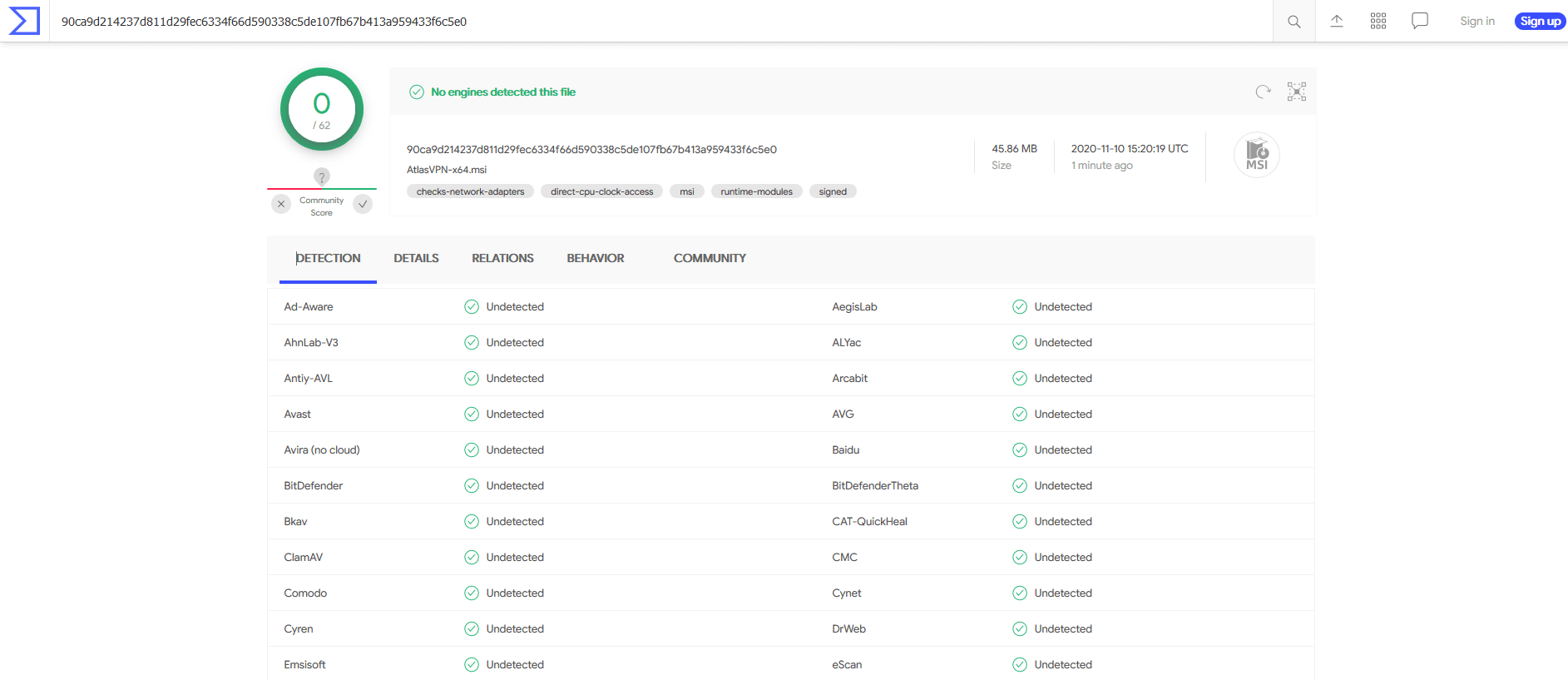 We have tested the Windows app executable file and conducted a virus test. We found one virus among 50+ antivirus systems, and it is a "false positive" error that has already been fixed. The software is coming from a registered publisher "PeakStar Technologies Inc" so don't worry about the threats.
5. Number of Servers
A user can connect to any country or change multiple locations for better ping & download speeds. Customers have 500+ servers in 17 countries, which is the good part. We cannot cover all 500+ locations which take an hour to read, but we have listed a few so you can understand what you are getting from the bundle. You can select locations in the app like New York, Los Angeles, Amsterdam, Frankfurt, Paris, Dublin, Stockholm, Zurich, Montreal, Vienna, Madrid, Milan, Copenhagen, Singapore, London, Miami, etc.
Cons
No bitcoin or any other crypto accepted for payment
PayPal is also not accepted
Bottom Line
Atlas VPN is a registered company based in the USA that doesn't have strong Data Protection Laws. You got advanced functions like "kill switch" to keep the VPN app to protect you, even when the servers are no longer responding. You can take advantage of the discounted season and grab 3 years deal for just $1.99 per month. Let us know what do you think about Atlas VPN in the comment section below.