When you are online, you 'can't stay announced. Any activity on the Internet does not go unnoticed. The search for information, sending emails, visiting websites, online shopping, and social networking – all this leaves traces with which it is quite easy to find out the user's confidential data. And there is no way to hide the fact of your presence on the Internet completely – it is physically impossible! However, there are certain tools through which you can greatly complicate the process of collecting information about you from the Internet, making it unprofitable for attackers and other "collectors" of confidential information.
I've been around these "privacy tools" long enough to understand that there is a lack of fully integrated solutions. We see separate products – messengers, browsers, VPN. But is there an all-in-one tool? My answer is yes, it exists – Utopia ecosystem. What are its peculiar properties in terms of privacy and 'what's my subjective judgment? Read on to learn.
The major tools of Utopia ecosystem
Messenger. The IM which possesses all the functionality 'we've got used to + the reliable methods of data protection. The great advantage is that you can geotag the channels you create with the help of built-in uMaps.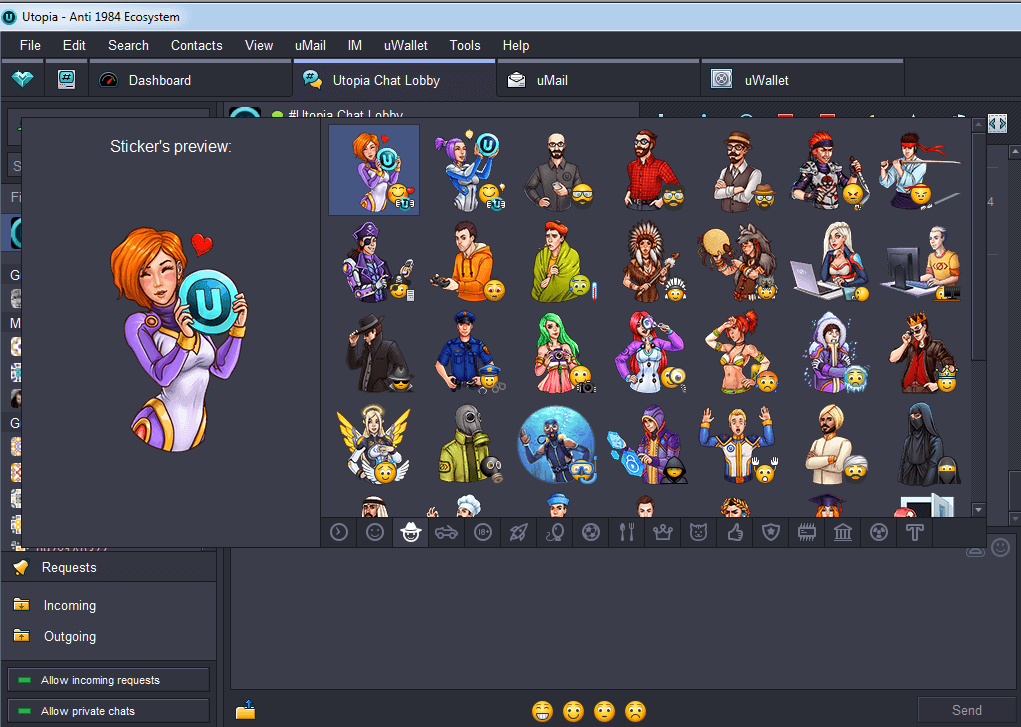 uMail. The email which allows sending as many emails as you wish in a safe way. The files attachment option is also included.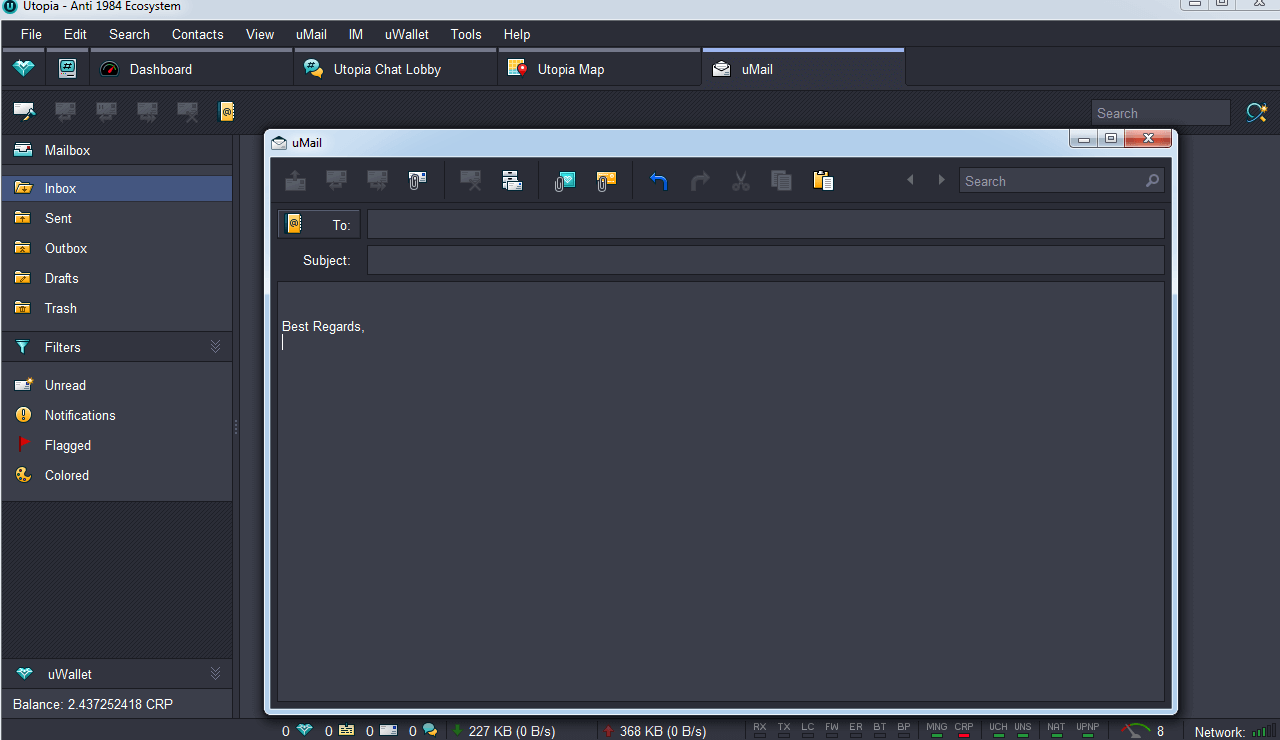 Idyll browser. The secure browser which externally reminds you of the well-known analogs.
It enables private surfing on the websites of Utopia Network.
Financial tool. The wallet makes it convenient to conduct transactions creating Crypto cards. Al the payments are executed in Crypton – native cryptocurrency. 'It's minable – users are rewarded for every 15 minutes being online. Up to 2 gigabytes of memory can be employed in the process of mining.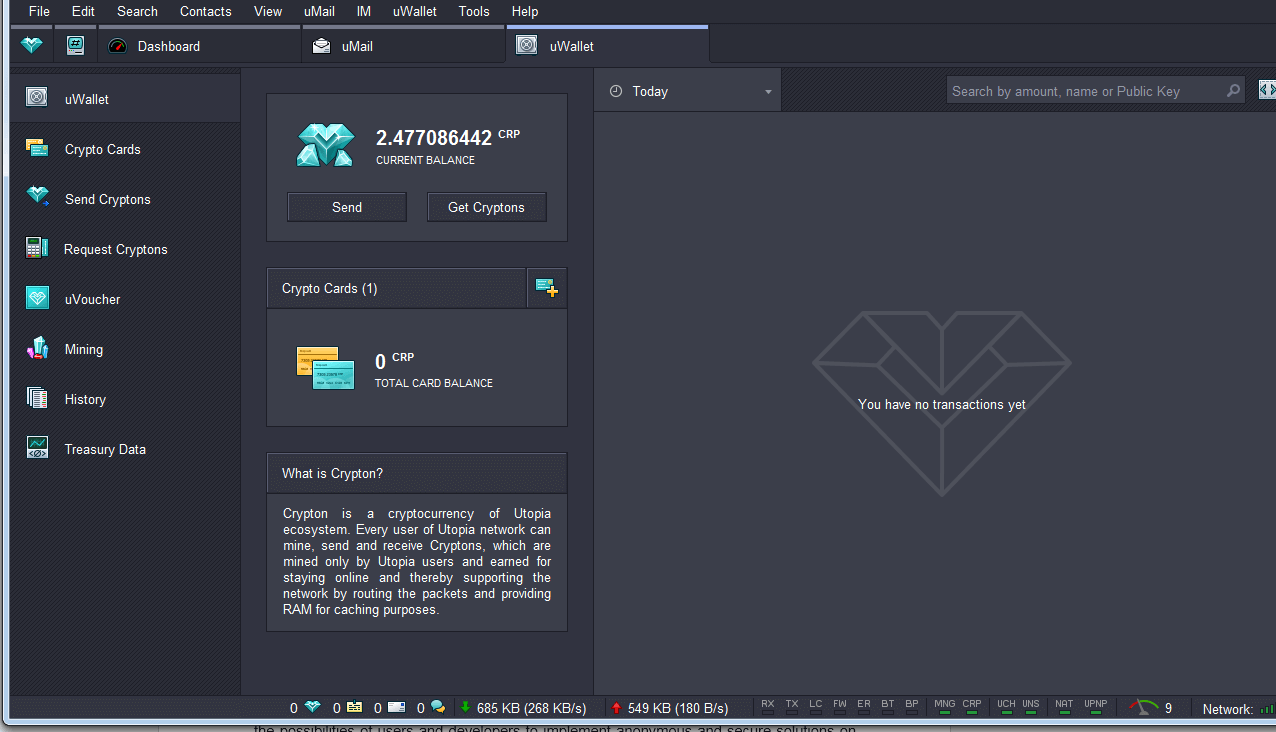 API. API allows creating services that would directly interact with the ecosystem. So you can implement the anonymous and secure solutions on the network. You can connect payment gateways on your website, communicate with users, create and manage channels.
File manager. It allows you to store, search, and delete your files inside the Utopia ecosystem.
What's my assessment?
Just like any other product, Utopia has both pros and cons.
Utopia's pros
The peer-to-peer architecture of the ecosystem. Suh decentralized structure excludes the presence of 3rd-party servers where all your data, emails, and IPs are stored. That means that each user is both client and server. The info is stored on 'users' devices.
In addition to such a decentralization which enables the protection from outside surveillance, Utopia applies the several layers of encryption, including
session keys – cryptographic keys used during one communication session or transaction and then canceled.
elliptic curves – the most secure cryptography method.
Thus, all your messages can be decrypted only by the addressee strictly.
The fact that the product 'doesn't belong to big corporations. That means that 'it's not interested in collecting your data and using it to sell their goods and services more efficiently. Thus, they make up the whole databases. They could be sold, by the way.
The registration process allows you to stay incognito. You 'don't have to provide Utopia with your emails and phones. You create your username with the help of uNS and freely use all the tools of it.
The convenience. All the functionality can be found within one network, in a one dashboard window. Not hopping from one platform to another you save your time and energy.
The ecosystem is available equally for MacOS, Windows, and Linux. For free. 'That's what attracts significantly.
Utopia's cons
The ecosystem 'doesn't allow you to send emails to users who are not online at a particular time. Thus, it is sent only after the receiver becomes online again.
The ecosystem needs time to grow as you can use it to the maximum when all your contacts also use it. 'It's a newly developed ecosystem (though it would be quite wrong to say that as the devs have been working on it for 5 years.)
You cannot run one Utopia acc on two devices at the same time. In this case, a warning message appears, requiring to close the second acc.
Frankly speaking, I 'haven't noticed any other disadvantages of it. Even those which I managed to dig up, are objectively not significant.
For now, the Beta version is released. Thanks to that, the devs actively improve the network characteristics which cause doubts. For those who would like to participate and make a contribution to this project, the Bitcoin rewards are presupposed. 'That's seducing.
Is Utopia the best private messenger?
For me, as for fully-fledged paranoid who do all the business on the Net, Utopia became a discovery. I was looking for such kind of solution for quite long. It solves 2 of my (and yours) problems – the lack of security and lack of confidentiality: no censorship, no interceptions, no surveillance, and Big Data seeding. You can freely surf the Net, securely communicate on some business matters.
I think it's the most suitable for journalists, business people, writers, and politicians – those who care about privacy.
Is Utopia the best private messenger? For now, I would answer, "Yes." But who knows what I will find tomorrow?