SEO (Search Engine Optimization) is one of the vital aspects every webmaster or internet marketer needs to excel in for ranking a site at top positions on most of the search engines. Keyword tracking is one of the indispensable elements of SEO. You can't neglect it. But tracking the right set of keywords manually might seem to be a difficult task. SE Ranking is one of the powerful SEO tools that come to your rescue if you are looking to track keywords and their position. Let us explore this tool in details below.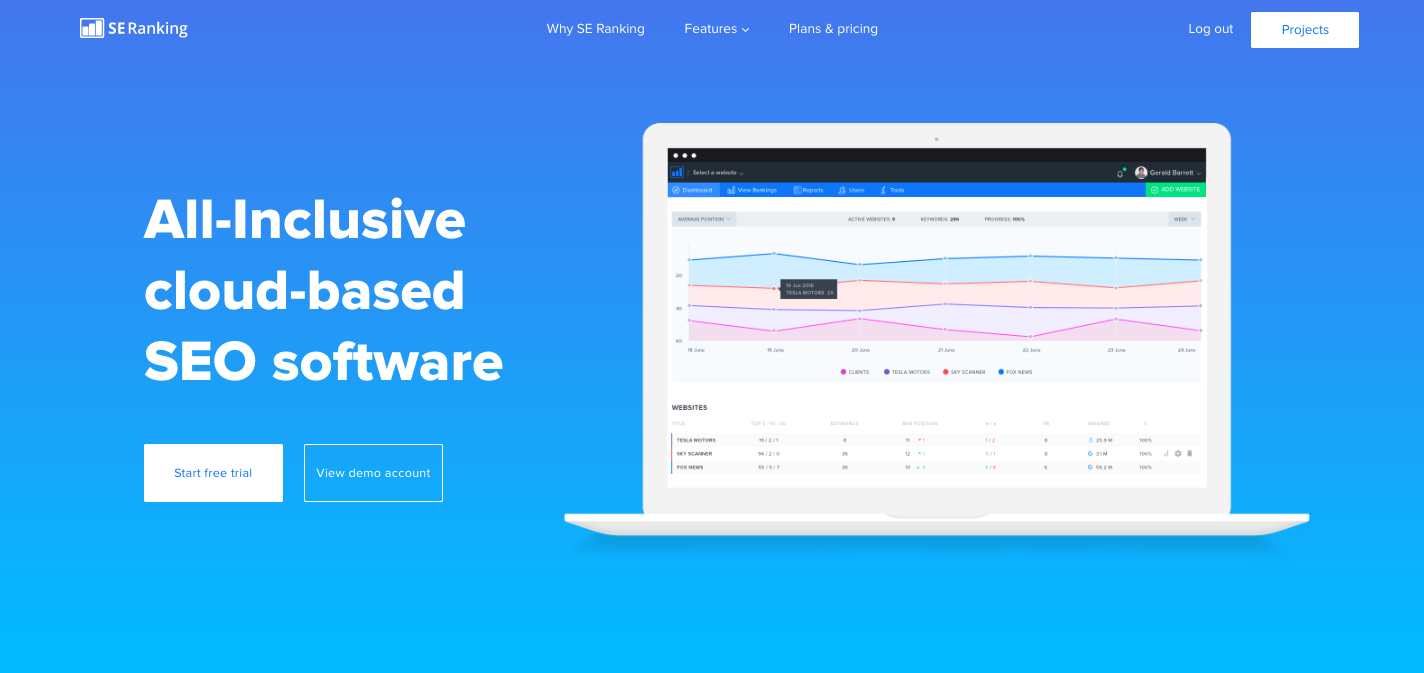 About SE Ranking
SE Ranking is a commanding SEO tool that can help you out in monitoring your website's keyword rankings on search engines. Not only this, you can even monitor what your competitors are doing and how well they are ranking. The reports can be generated as PDFs and downloaded as well. SE Ranking has its own keyword suggestion tool to expand your possibilities and reach. The biggest advantage of the platform is that all of the tools needed for a successful SEO projects are available right here in the same user-friendly interface. Some of its overwhelming features have been discussed here. Go through them to learn more about this tool.
Highlighting Features of SE Ranking
• Keyword Research/Suggestion Tool: It allows you to expand the possibilities of finding more relevant keywords using its own keyword research tool.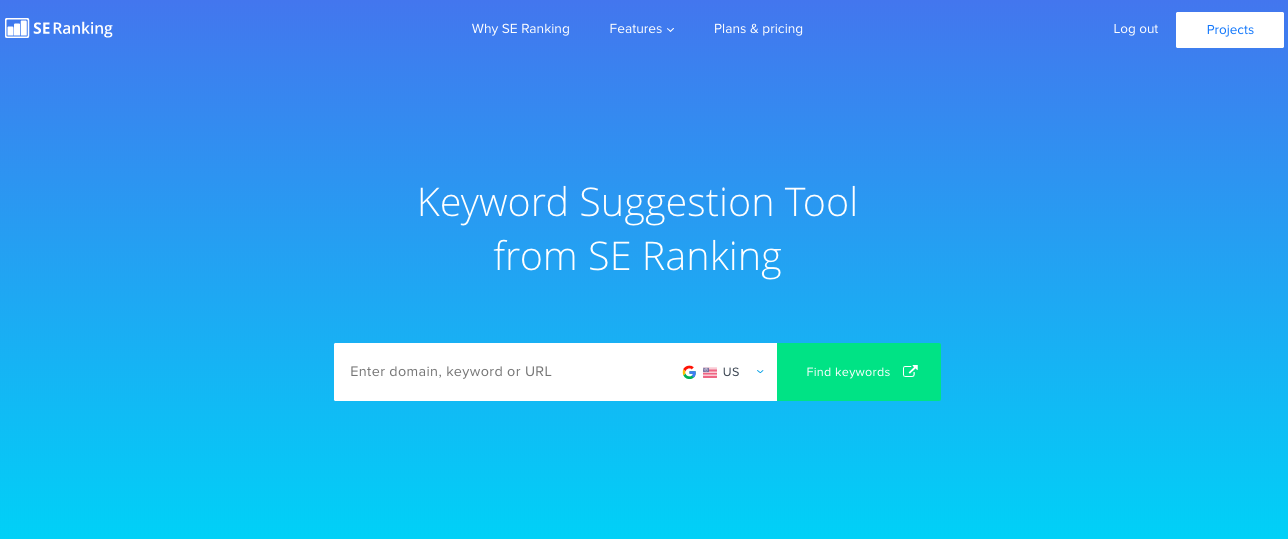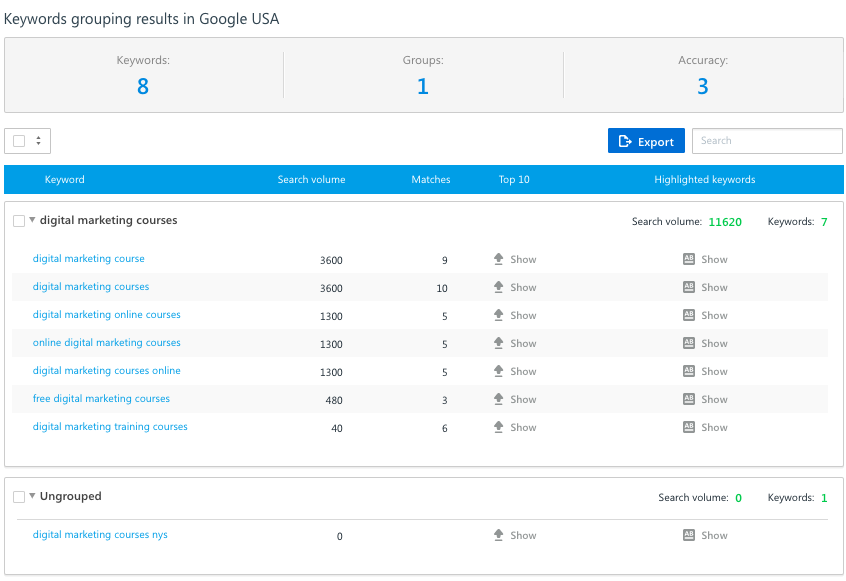 • Keyword Grouping: You can easily group the thousands of keywords just in minutes. It automatically analyses the Top-10 search results and groups the search queries matching the same website. The keywords are compared to the same group and irrelevant keywords are removed in the grouping process.
• Marketing Plan: SE Ranking provides you with valuable SEO tips and strategies to outrage your competitors and rank higher on the search engines.
• Website Audit: No need to reach out for any other software at SE Ranking provides you with complete website audit. You can check the reports for site's health, page analysis, content analysis, Meta-analysis, images analysis and much more.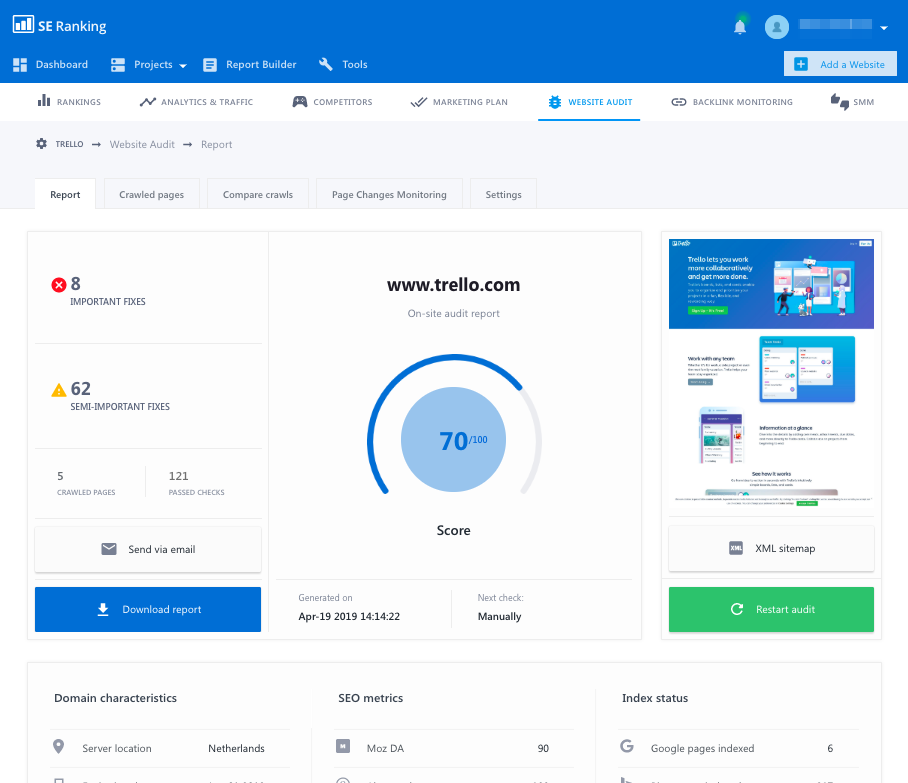 • Keyword Position Tracking: Check where exactly your keywords are ranking on the popular search engines like Google, Yahoo, and Bing. You can even track the results on the basis of mobile and desktop search results.
• Competitor Analysis: You can compare the organic keywords ranking of your competitors, examine the backlink profile, analyze advertising channel traffic, and learn how you can outrank them.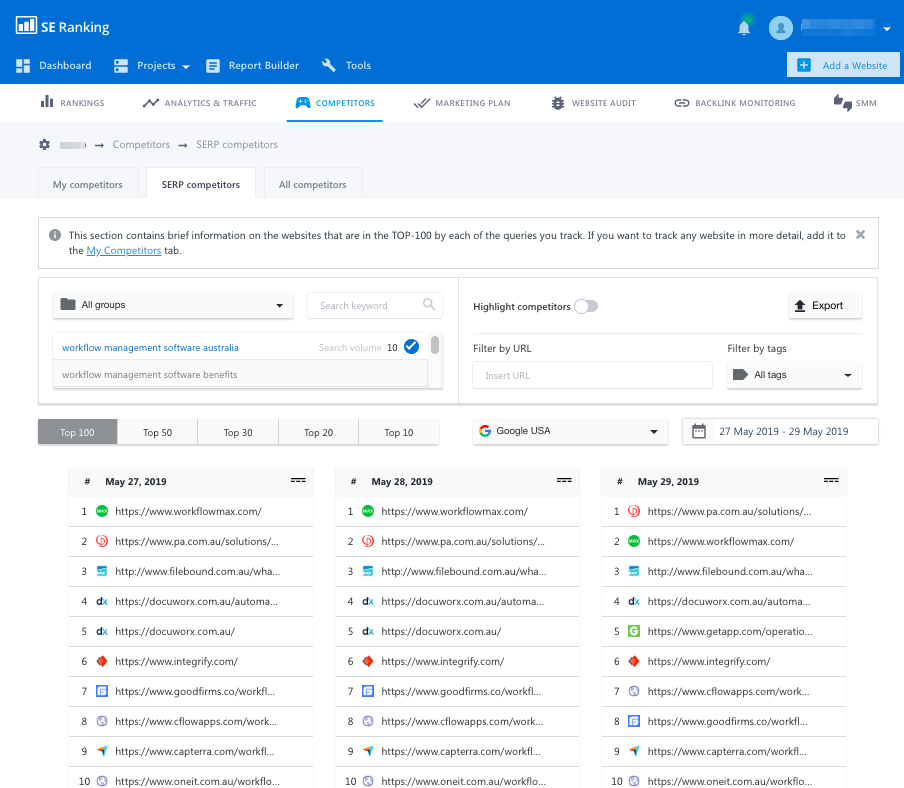 • Backlink Monitoring: You can evaluate the backlinks of just any website, generate the Google-friendly disavow, and access the SEO value of the imported links easily.
These are some of the most highlighting features of this tool. You can explore it more once you start using it.
The Setup
Here are some of the easiest steps to start using this tool and analyzing the website of your choice. Follow each and every step and use this tool perfectly.
• Open the dashboard and go to the 'Add Website' option.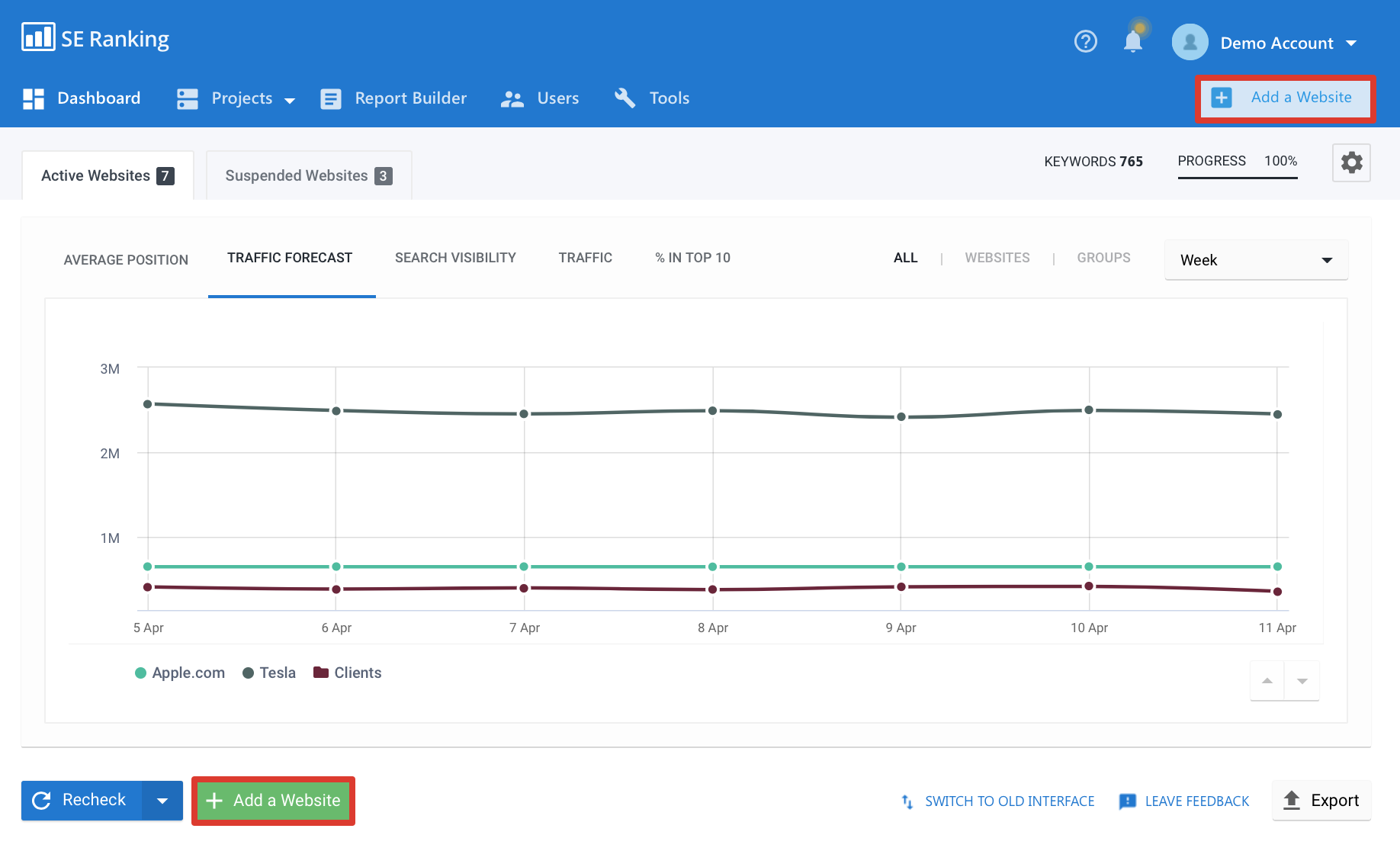 • You will be redirected to a new page wherein you need to fill the details. You can even check the 'Advanced' option for giving access to the project to other users or to enter the 'Exact URL' for which you want the report.
• After filling the detail click on 'Next' option. The tool will ask you to connect your Google Analytics account. You can even choose to skip it by clicking on 'Skip' button.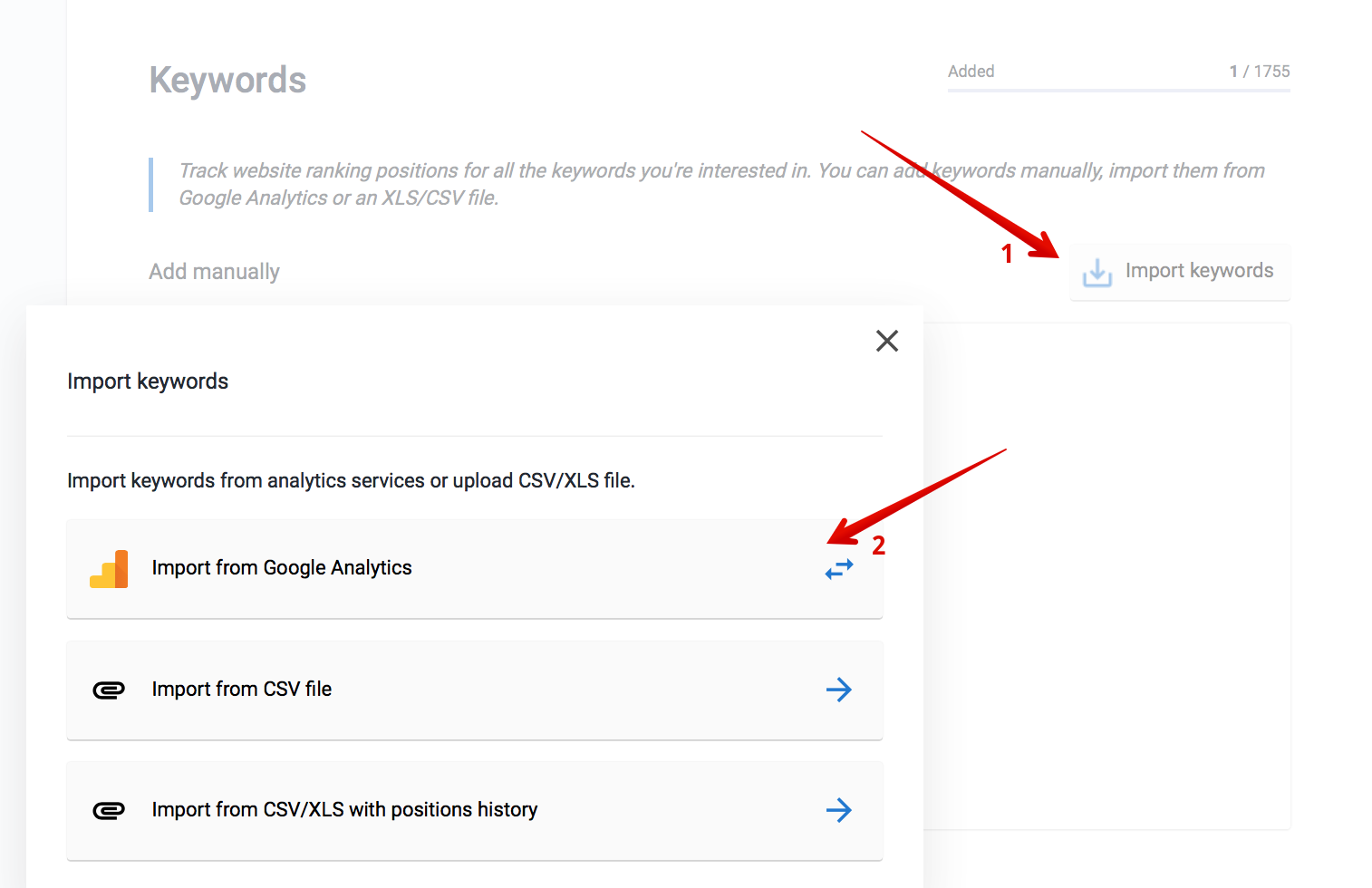 • Enter some keywords in the box that open next.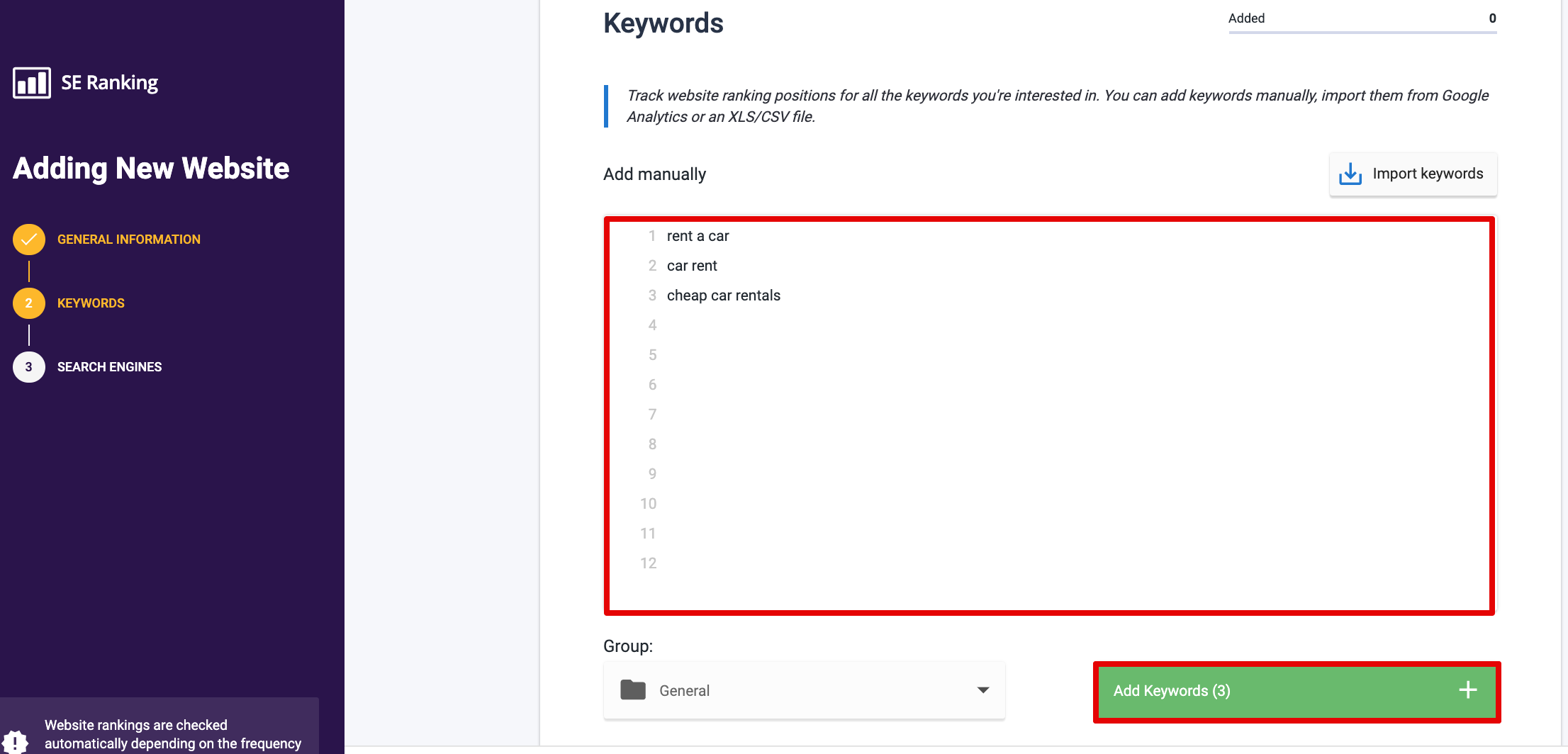 • Click on 'Add Keywords' after you have added the keywords. Once the keywords are added, click on 'Next Step'.
• Now, you need to enter the details of the search engine from which you want to extract the keyword rankings. Other details must be filled as well.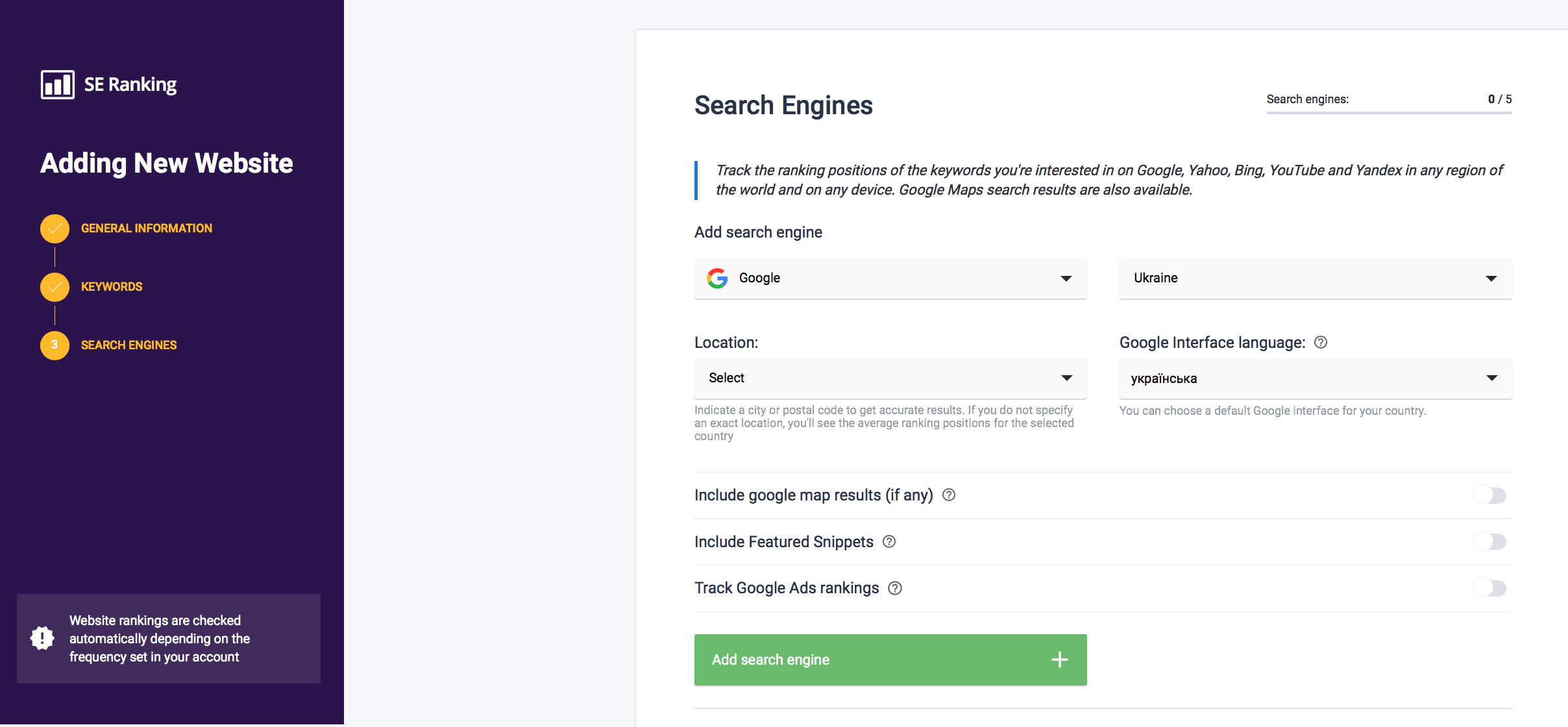 • After adding the details, click on 'Add' button. Once you have added the data, click on 'Finish' button.
• 'LifeHacker.com' has now been added to the dashboard. You can easily access the reports anytime you want.
• You can easily track the reports and analyze the backlinks of the website you have added. Also, more websites can be added through the 'Add Website' option.
Pricing & Plans
Some of the features of SE Ranking tools can be utilized for free using its 14-days free trial pack. You need to buy a premium plan in order to utilize its other features. It offers 4 different subscription plans to its users that are as follow: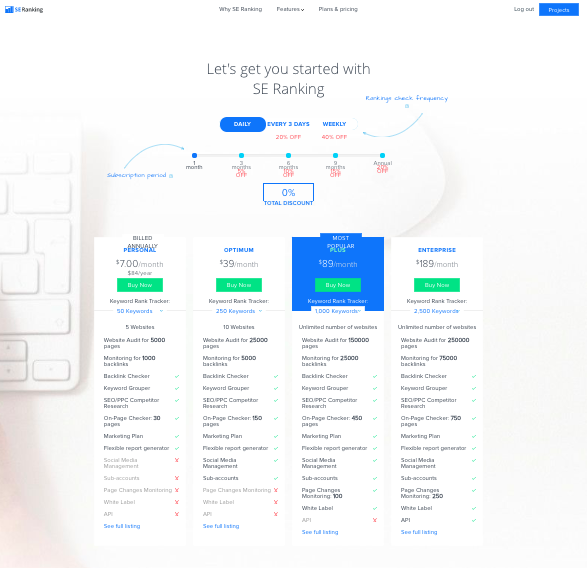 Pros
• SE Ranking has its own keyword suggestion tool.
• Offers a well-oriented marketing guide for every added website.
• The competitors cannot hide from your eyes.
• Rank checking tool tracks unlimited number of organic and paid data in Google, Bing and Yahoo for all locations and devices. Mobile and Google maps results are tracked as well.
• All crucial SEO features and tools are on the same platform – no need to purchase tools separately from different vendors.
Cons
• Might be a little complicated for a newbie. But they offer free live demo and consultations so this is not too big of a problem.
The Last Words
SE Ranking is one of the most powerful tools that have gained popularity in no time since its launch. If you were the one who was always in the search of an intuitive SEO tool, then SE Ranking is the best find for you. Try it now and utilize it to maxima.