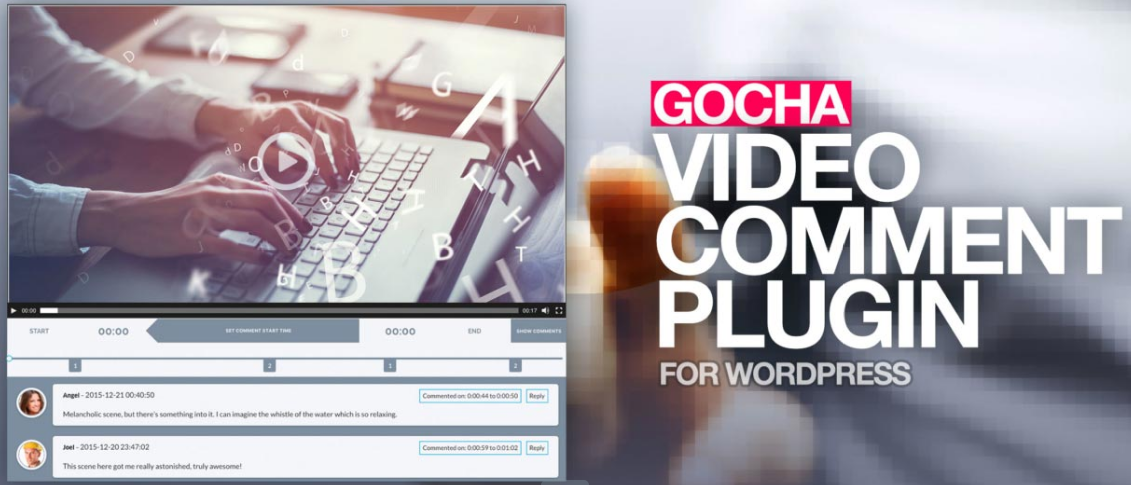 Have your website users ever troubled you regarding a specific fragment of a video on your WordPress website? You might have had difficulty in finding out the section of video that have been discussed by your users. Even it becomes hassle for the users to talk about a particular section of a video. But it's not a problem now. Gocha Video Comment plugin have emerged as a rescuer for all such problems. Now, the users can easily comment on the specific chosen scenes from the video and you can easily answer to their queries. Let's have a deep insight about this plugin.
Gocha Video Comment WordPress Plugin – An Introduction
It is a handy plugin for all the video bloggers, web trainers, and other blog owners as well who focus on media files. It aids your website users with a functionality to comment on the selected scenes from your video. This plugin integrates well with the clips from Vimeo, YouTube, and directly from the WordPress media library. It is an awesome plugin for anyone who is into  vblogging or loves to share clips on self hosted WordPress blog.
Top Features of Gocha Comment Plugin
Its is packed with classic range of features. Here is the list of some of the most empowering features of this splendid plugin.
• Your WordPress Comment System can easily be connected to the visual files.
• It supports two different modes for commenting – one for commenting on wider section of the video and the other one for commenting on specific scene (time span) of the media clips.
• It has a great support for the content from DailyMotion, YouTube, Facebook, Vimeo, Dropbox, Google Drive and for the WordPress media embed.
• It supports dynamic and the static comments.
• The shortcodes can easily be implemented with the help of visual composer.
• The comments and their reference duration can be recorded and shown on an interactive timeline.
• All the motion clips can be processed through this plugin. Moreover, you can only process the videos added through the shortcodes while the other ones will work normally.
• The conversations over the comments are totally transparent. The comment grouping also comes handy to manage the transparency well and sort out the comments on specific section of the video.
• The plugin is mobile friendly.
The Setup
Firstly, install this zip package on your WP website and activate it. After its activated, follow this guide for using it further.
• Click on 'Add New' post option on your WordPress blog or open any old post to add the video. You can add the video through YouTube or supported sites or can also upload the file to WP media library.
• Here I will be adding media clip from YouTube.
• Click on 'Gocha Video' option.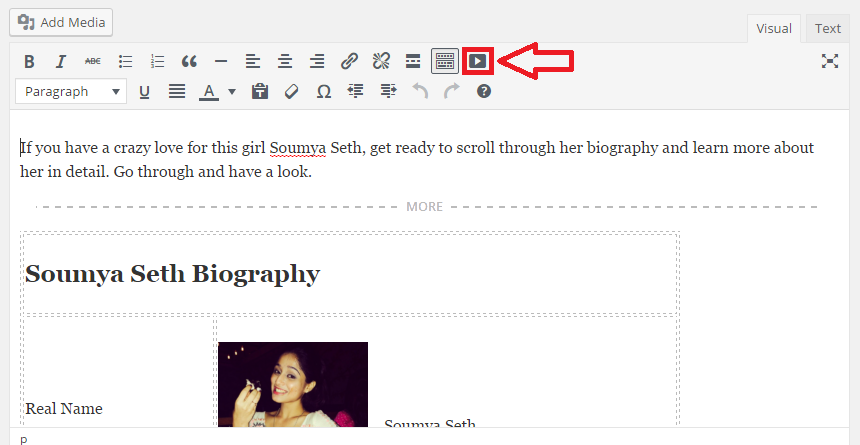 • Now pick any content from YouTube or any supported website in specified format.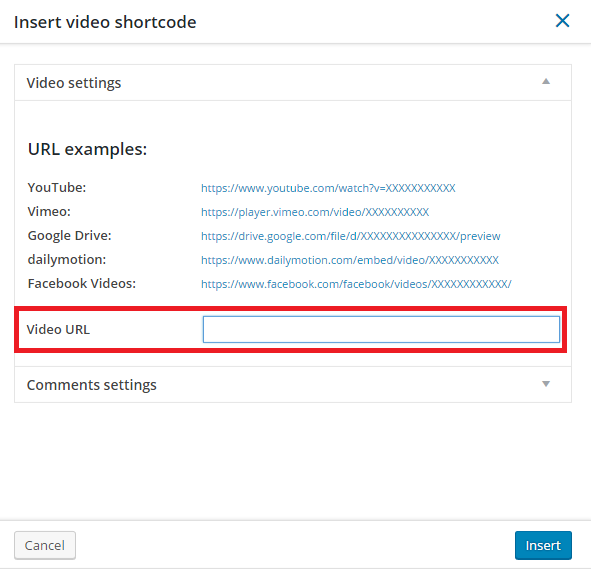 • Now add the link you have copied from YouTube in the 'Video URL' box and proceed to 'Comment Settings'.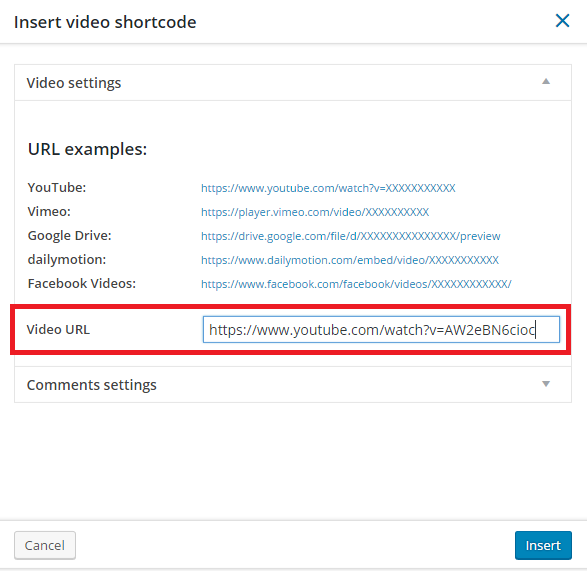 • After you have done the desired settings for the comments, you should click on insert button.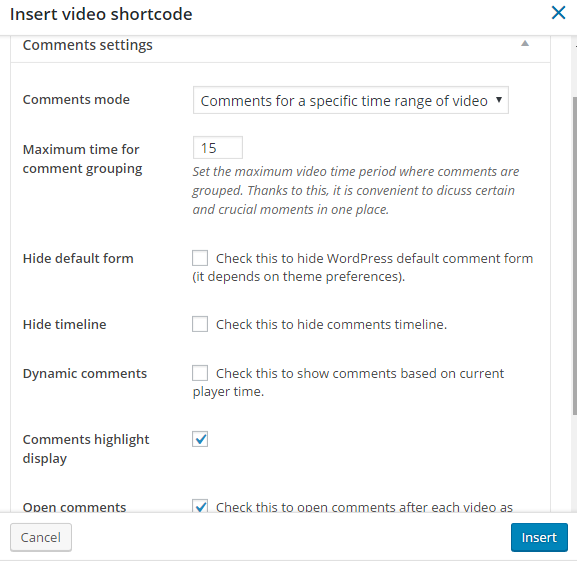 • Now, save your post and visit the page where you have added the video. It will look like this-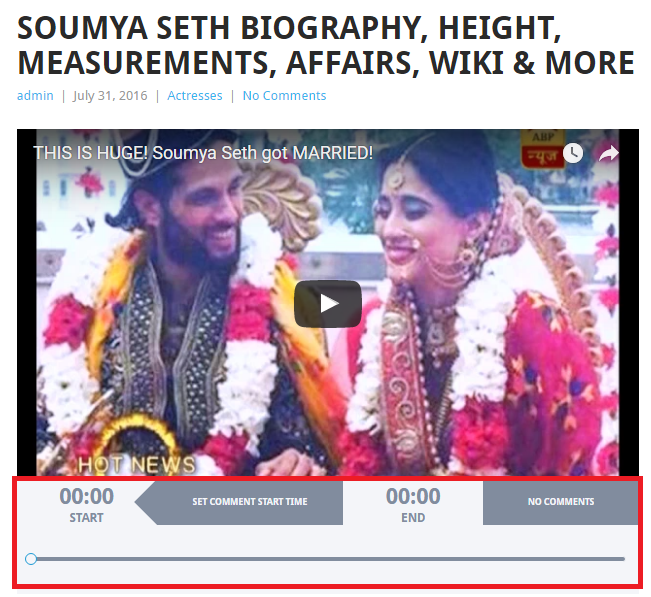 • You can see the 'Gocha Video Comment' Plugin is has added the functionality for the users to comment on specific time frame. Play this video to see how it works. Visit your website as a user.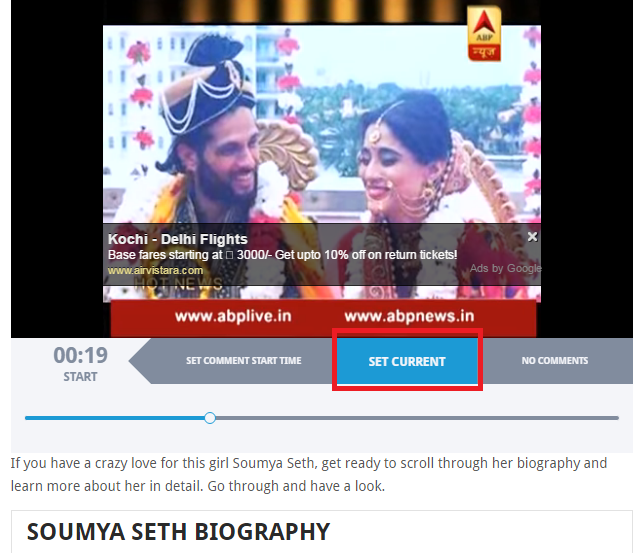 • You can comment on specific time frame by clicking on 'Set Current'. The motion clip will stop for that moment and you can comment on this time frame. See the image below.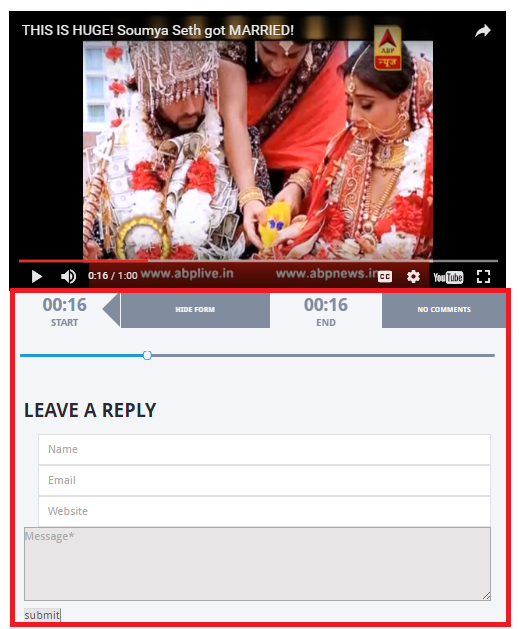 • The users can find the option to comment just below the video after clicking on 'Set Current' and make a comment for that particular time frame.
• The website owner and other users can later view the comments done. This is how it works.
Pricing
You can avail this package at just $25 which includes 6 months support. The support can be extended to 12 months by paying just $7.88.

Pros
• It includes support for videos from the most popular websites like YouTube, Vimeo, DailyMotion, Facebook etc.
• It is easily affordable and is available at $25.
• The plugin can be used by novice to expert.
Cons
• Some may find this as "6 months support from gochadesign " as a concern! But that's a envato market/ Code Canyon policy.
Final Thought
Gocha Video Comment is the best you can have on a WordPress self hosted based video websites. It enables your users with an ability to comment on a selective time frame of the motion clip in a sorted manner. Moreover, the package is available at a reasonable price. You can hardly find a plugin of such type in the WP repository. Going for it can turn out to be a great decision!