For some people, one of the biggest fears when shopping online or accessing personal information on a website is that hackers will somehow gain access to that data. How do hackers get your passwords, and what can you do to ensure you stay as safe as possible online?
While many people are afraid of online hackers, most are not aware of just how hackers go about stealing your information. If you understand what hackers try to do to get their hands on that data, you will be better equipped to prevent that from happening.
Let's learn about hackers, how they steal passwords, and some simple tricks you can do to prevent your information from being stolen.
How Do Hackers Get Your Passwords?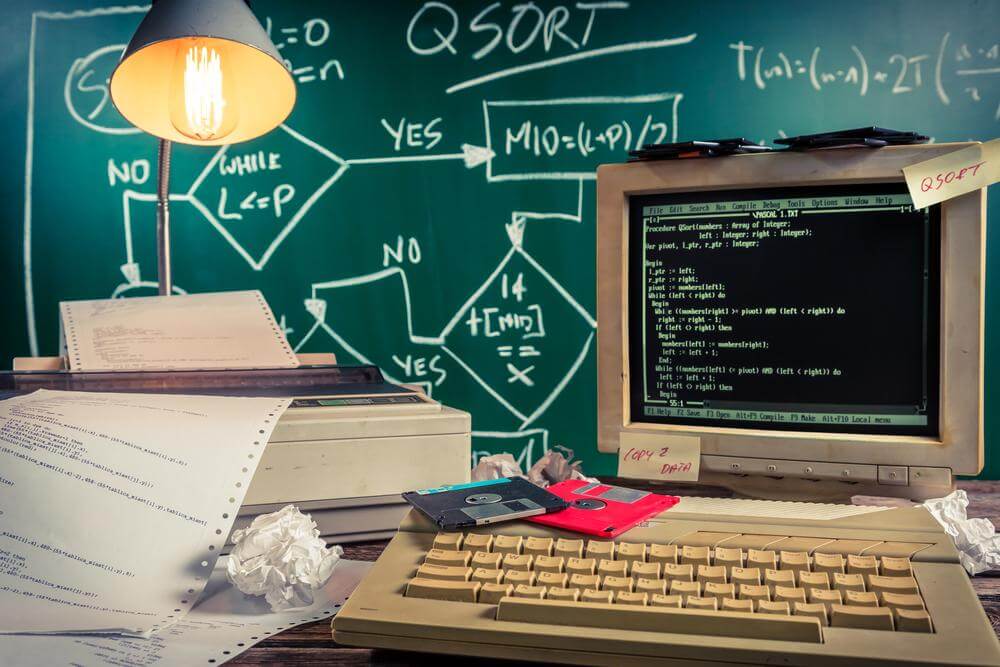 Do you imagine hacking to be some kind of unknowable magic that only happens in the movies? Often, movies make hacking seem that way. It can seem like it's completely impossible to prevent and, thus, something you shouldn't think too much about.
In reality, however, hacking typically happens in very specific and preventable ways. By learning more about how hacking happens, you can better protect yourself online.
Stealing your log-in details is the most common method that hackers use to directly take over your accounts. Getting access to your credentials usually happens in one of these ways.
By Installing a Trojan
Many hackers rely on the use of trojans to gain access to your login information. Trojans are a type of malicious software or code that tends to appear as one legitimate thing when it is actually something else.
Trojans typically work by running in the background to steal your information or inflict damage to your data and computer. Some trojans are designed specifically to access log-in details. Whenever you log in to a website, the trojan may track your keystrokes and send that data to the hacker. From the data, the hacker can then access your accounts.
Over Wi-Fi Networks
If you have ever accessed a public or private Wi-Fi network, you have technically been vulnerable to a hacking attack before. Most Wi-Fi routers are secured against hackers, but there is a chance that a network might be weak to an attack.
In this case, the hacker would be able to intercept information that is being sent via that network. Sites that use HTTPS security, however, help to prevent this type of theft.
Through Brute Force Attacks
The type of hacking attack that most people are familiar with is the brute force attack. In this type of attack, a hacker uses specialized software to guess passwords. The software runs through as many possible passwords as it can in an attempt to access accounts.
Protecting Your Passwords From Hackers
Now that you know what hackers are doing to get access to your passwords, what can you do to prevent yours from being stolen? Addressing each of the common tactics directly is a good way to make this type of plan.
1. Protect Against Trojans
To protect yourself from any trojan software, make sure you are doing the following:
Do not install any unknown software.
Do not click on any unknown links or save anything to your computer if you do not know what it is.
Make sure you have anti-virus software on your computer and that you have it scan your computer regularly.
These three things may seem like common sense to some people, but not everyone is aware of how trojans can infect their computers. Doing these simple things can save you a lot of trouble.
2. Stay Secure When on Wi-Fi Networks
When connected to an open or public Internet connection, make sure you do not log in to any private sites. Only do this on Wi-Fi networks that are fully secure.
3. Survive Brute Force With Strong, Secure Passwords
Using a strong password manager, like LastPass, can help protect you from brute force attacks. These LastPass reviews focus on how it is able to help you remember your passwords, but this tool also has many other features that work to ensure your passwords are strong and secure. These features include a compromised password check, which will scan your passwords for weakness.
By ensuring you are able to easily remember your passwords while also making sure that they are very strong, you can make it hard for hackers to use brute force attacks to access your accounts.
Protect Yourself From Hackers Today
Now that you're equipped with extra security tips, you are better prepared to enter the online world. Hackers will still be present there, attempting to access your information. However, with these tips and company-based tools, like multi-factor authorization, you can deny hackers the pleasure of helping themselves to your information.
Don't let yourself be an easy target for those who want to steal from you; make sure to take the risk of being hacked seriously when spending time online.