One of the most important aspects while moving out is planning the estimated costs of different services you will opt for. You should ensure that the estimates fit within your budget so that the whole process is conducted smoothly without any miscalculations. The estimated cost for moving can depend on a lot of factors like the time of relocation, the weight of your shipment, location of relocation, whether you are opting for packing and storage services or not. With online quotes, it becomes very organized to compare movers and pick the most suitable one.
 Getting online moving quotes:
As per your requirements and needs, the moving company would provide you with a basic estimate. Your end pay to them would revolve around that estimate and could increase or decrease due to some unknown factor that might occur during the relocation process.
Getting some proper estimates from different companies would help you decide which service provider is best for you and provides the best bang for your buck. Moreover, you can also compare which company is providing you with services that are essential for you during the relocation. If there is any unique requirement then you should ask the service provider that if they can provide it to you or not.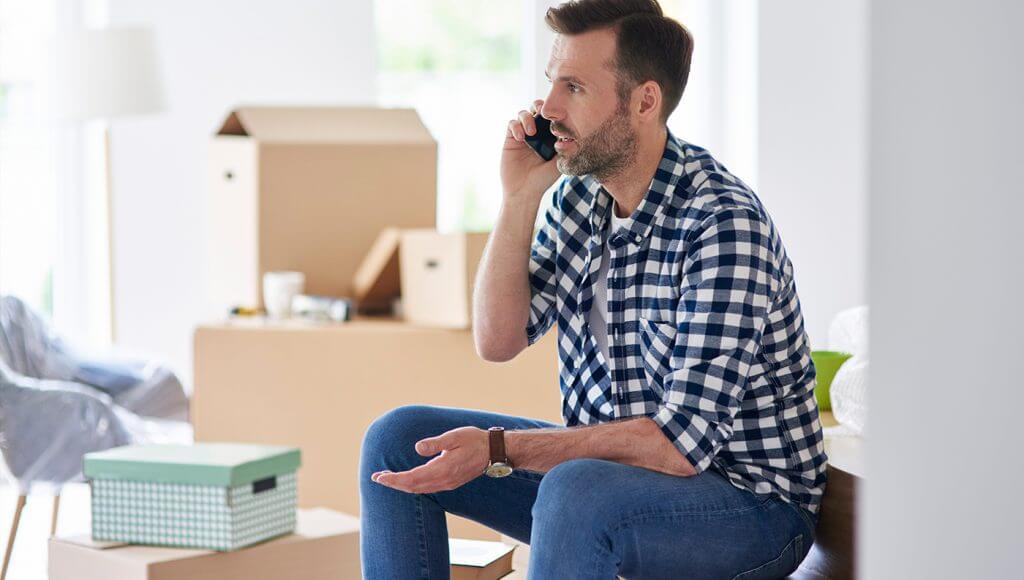 Insurance Coverage – One big and the deciding factor on which you should choose your moving company is Insurance or Liability coverage offered by them. A big chunk of the estimate offered to you might depend on the inclusion of these types of protection plans. These insurance covers are really necessary to opt for as there might be a lot of fragile stuff in your cargo that has a high chance of getting damaged during the freight. Furniture and expensive appliances like TVs, Ovens, etc. are most prone to getting damaged, and rather opting for insurance in your quotation would be better than being accountable afterward.
Not to exceed estimates – These kinds of estimates are most popular and most opted, especially amongst those who are moving for the first time. It is a kind of clause referred to in the end quotation that for a fixed amount of cargo to be carried for a particular distance the price quoted would remain the same. People who are sure about there might be no change in either the weight of the cargo or the distance must always prefer these kinds of estimates. Also, a big advantage here is that even if the weight of the shipment exceeds the original estimate then the customer is not liable to pay extra. However, if the shipment weighs less then there won't be any rebate and you would be liable to pay as per the original estimate.
Weight Dependent – The estimate calculated in this case depends on the weight of the shipment. This kind of estimate is also known as Non-Binding estimates. They are often offered by the companies when a visual survey of the cargo is not possible. Mostly these estimates are offered online where the client provides the company with some photos which only offer some basic idea. These non-binding estimates are most prone to being deferred if any discrepancy is found at the site. The discrepancy can only be in the form of weight and size of the cargo as the distance is most probably fixed in all cases.
Add-ons – There are a lot of add-on features offered by moving companies that you can go for.
♦ Packing – All the chores of packing like arranging boxes, tapes, cushioning, manpower are undertaken by the company.
♦ Assembling – Furniture being heavy is very difficult to handle so you can opt for company services that will handle all the assembly and disassembling of furniture. Also, they can help you with the reinstallation of appliances like TVs, Fridges, Ovens, Air Conditioners, etc. Rather than outsourcing small services, you could get it done through a single company.
♦ Storage – If you are having difficulty in moving all of your stuff into your new house due to a space crunch then you can get assisted with a storage facility that could be provided by the company.
It is always recommended to ask the service provider for a physical agreement before starting with the moving process so that you are relieved from the hassle that you might face afterwards.
The best practice is to get an estimate only after the company has done a physical inspection of all the items that have to be shipped. Relying on verbal estimates or estimates that are provided online can raise some issues in the later part. Go through the documents and agreements carefully and check for any underestimated costs in the quotation.
Be it a residential or an office move, both cases require proper planning and preparation for smooth execution and it is always better to go for a professional service rather than doing it yourself because for saving some bucks you might have to face a lot of trouble.