iPhone users include almost 50% of the entire SmartPhone using population. iPhone has been around since 2007 and has revolutionized the SmartPhone market with yearly innovations.
Backing Up all the files that you have on your iPhone is quite important if you're making some amends to the SmartPhone which can be anything from jail breaking it to just a simple software update or you just want the data on your iPhone to be on your Desktop/Laptop.
These softwares are latest and updated to work well with Windows 10 and will also work on any other version of Windows i.e. Windows 8.1/8/7 .
So let's dig right into the software which will help us to do the task of successfully backing up precious and important files from your iDevice.
Best iPhone Backup Software List For Windows 10
#1. iMazing

iMazing is a software for the iOS users who wish to backup their data from the iDevice. It is an all purpose iOS management package for iDevices and lets you have control over your iPhone/ iPad that no other software can let you have. Moreover iMazing has been brought to you by the same team that was behind disk-aid and they are well versed and experienced in management of your iDevice. So let's have a look at the Pros and Cons of the Swiss Army Knife of iPhone , iPad , iPod touch management.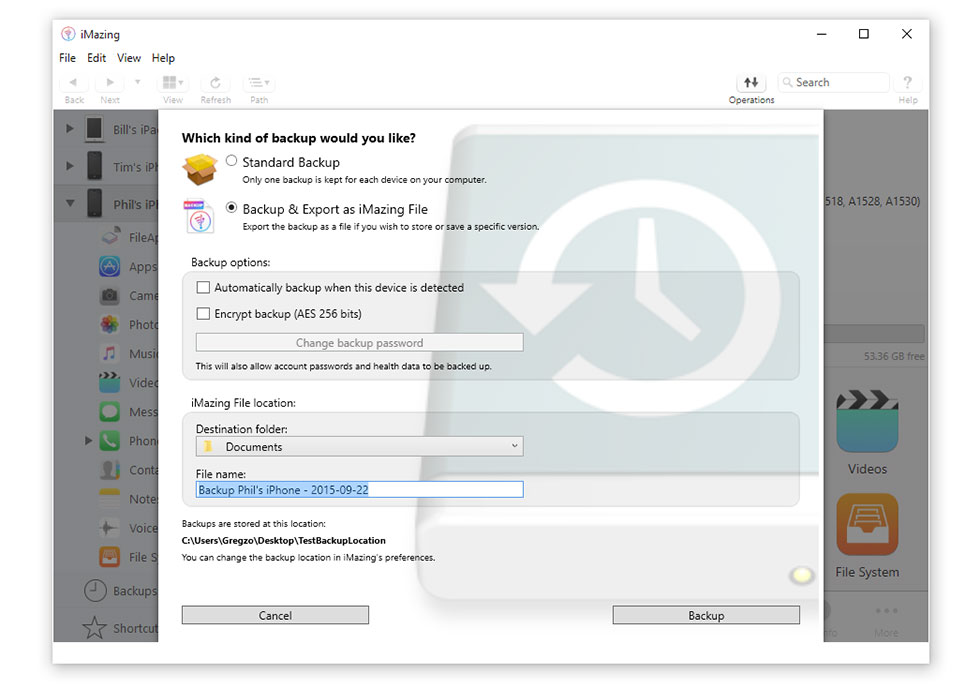 Pros
• Helps transferring files between any Mac or PC and iOS device.
• Works with all kinds of apps, documents and data.
• Connects via super fast USB or over local WiFi network.
• Backup or clone any iDevice with any version of iOS as you wish since 70% of features comes unlocked.
• Helps you keep a complete archive of docs, media and other files.
Cons
• You can download the software for free but some important features come locked.
#2. Phone Rescue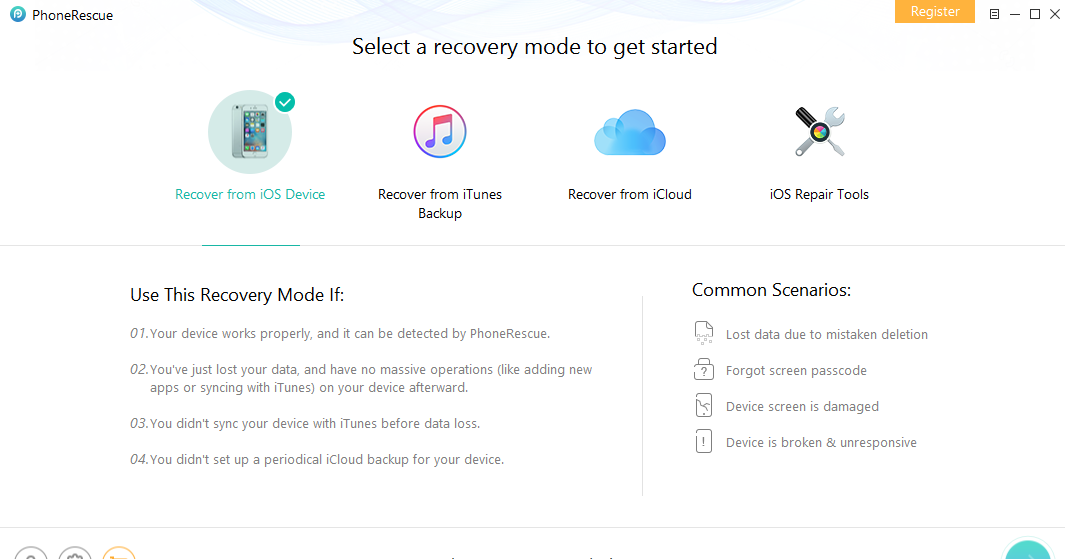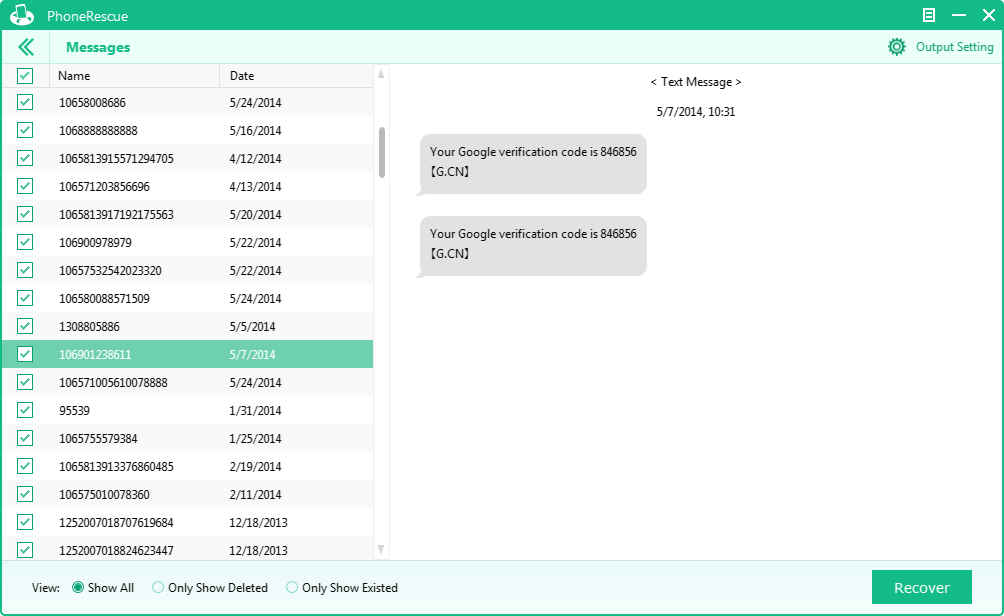 Phone rescue can be one of the best Backup and restore package for backing up data off of your iPhone/ iPad / iPod Touch. It's not just a backup and restore software it sure does pack a bunch of surprises for you on which we're just going to have a look.
So without any doubts let's look at what this one has to offer us.
Pros
• Backs up and can extract 20 plus types of apps and data from your iDevice.
• This one can even recover old deleted stuff from your iDevice.
• Doesn't require you to connect you iPhone / iPad / iPod Touch.
• It can also recover contact which most ones in the market don't support and is a really demanded feature by all.
Cons
Though this one may seem like the pinnacle of perfection it still has some cons.
• The software isn't free , Although you can download the exe file for free but most of the features are locked in order to make you buy the full version.
• To extract anything from iTunes or iCloud you would need to buy the full version which is for 69$
#3. iPhone Backup & Extractor with Expert Mode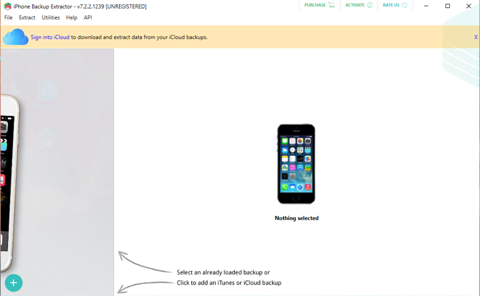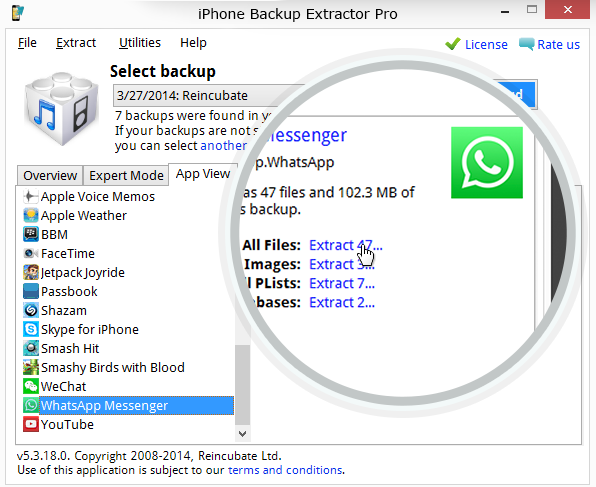 The software iPhone backup and extractor is straight up a descent one available across all platforms and supports all iDevices like a BOSS.
This one has a basic layout and supports all kinds of users thus earning its reputation.
Pros
• Available on MAC as well as Windows10/8.1/8/7
• This software can extract data from iPhone backups as well as iCloud Backups.
• With Expert mode it can Extract the Data from iPhone Backup and also iTunes Backup.
Cons
• This one cannot fully scan all types of data.
• Has a poorly designed user interface.
• You can't preview the backup before the backup completes.
• Has a high price of 60$ and can go up to 600$
#4. iBackup Viewer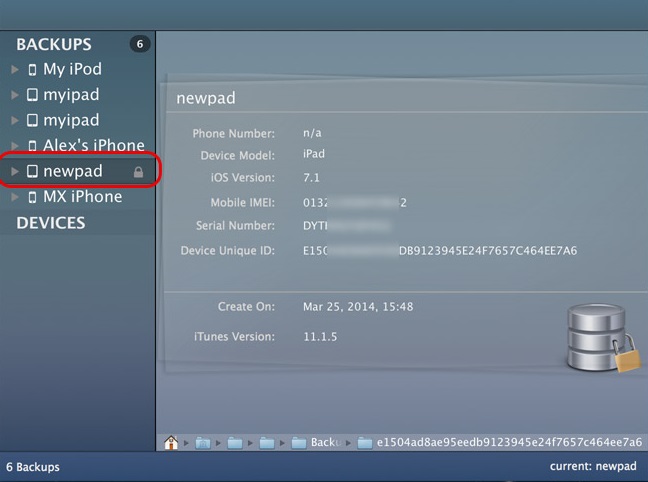 iBackup viewer is a backup and restore one developed by iMacTools. Irrespective of what its name suggests this package is also available for Windows10/8.1/8/7. Let's see what this amazing software has to offer to us with its astonishing accuracy.
Pros
• This one can find all previously existing backups on your computer.
• It can also browse and extract data from iTunes Backup.
Cons
• This tool cannot backup iCloud data.
• It also is no success in backing up Encrypted data for free.
• Is fails to fully scan iTunes Data sometimes.
#5. AnyTrans Backup and Restore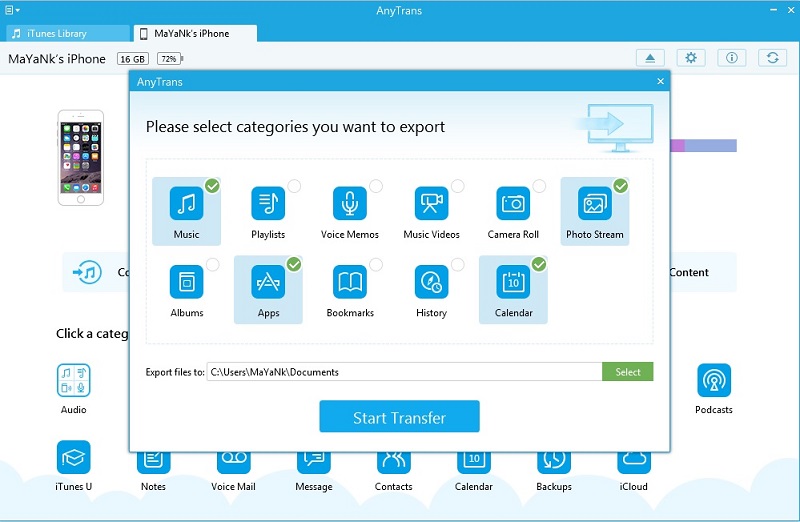 Any trans is one of the best tool for Backing up and restoring your data from the iDevice. Once you run this package you can easily access all your data from previous backups as well.
Pros
• You can browse your iPhone backup and extract the data before restoring them.
• Can extract all the data from all sources including iTunes as well as iCloud.
Cons
• Have to connect your device at all times.