EDraw Max is a powerful drawing software designed for professionals who have to create different types of layouts and drawings for their clients. It's an all-in-one drawing software designed for advanced users.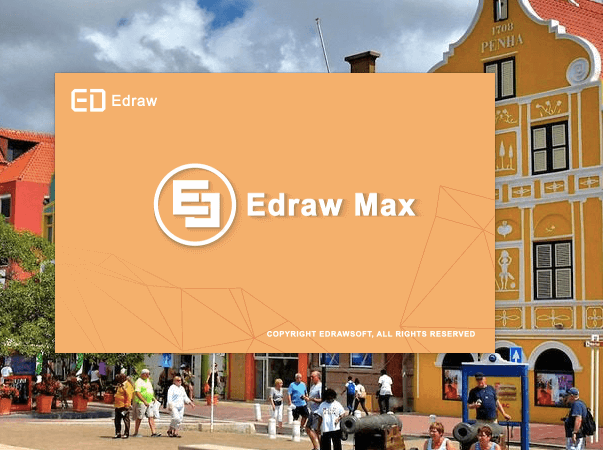 With this software, you can create professional-looking web design diagrams, flowcharts, network diagram and many more designs on your own. If you are searching for a new drawing software, then this EDraw Max Review will help you to get all the information about it and how it works for you. Let's get on to the review part.
What is EDraw Max Software?
EDraw Max is a new generation drawing software which is packed with hundreds of tools and diagrams to help the users create different types of diagrams, layouts, flowcharts, gift cards and much more. It's a powerful software that suits the demands of all the users.
What are the templates available on this Software?
This software is designed for advanced userswho can work on multiple projects with one single software. You don't need to install any other software or tool to create different flowchart or diagram, as this software provides numerous templates which are ready to use.
If we talk about the available templates, with this software you can create basic diagram, business diagram, chart, engineering, flow plans, flowcharts, mind map, network, organizational chart, project management, presentations, forms, birthday card, gift card, clip art, fashion design, science and much more.

Additionally, you can also add new templates to the library of templates available on the software. You can get the additional templates from the web which support this software. Once added to the library, you can also make use of them on this software.
How does eDraw Max Software Work?
What makes this software unique from other drawing software is its interface. The software offers a decent interface which is very easy-to-use. It is packed with all the tools and sections that let you explore your creativity. You can pick any of the template or tool to create the kind of flowchart or drawing you want.
You can grab its free trial version for the testing purpose which costs you nothing. You can install it from its official websiteand can start exploring the free-to-use tools. Launch the Software from the applications folder.
You would be presented with a page carrying all the useful free-to-use templates. The front page will show you the basic tools which you can use on this software. You can select any of the given templates from the list to start your first project on this software.
If you wish to create a Birthday Card, just select Card option from the Free Templates and click the Birthday Card option. You will see several ready made birthday cards on your screen. Make sure you select the one which you liked the most from the given options. Alternatively, you can also create one on your own by using the different tools available.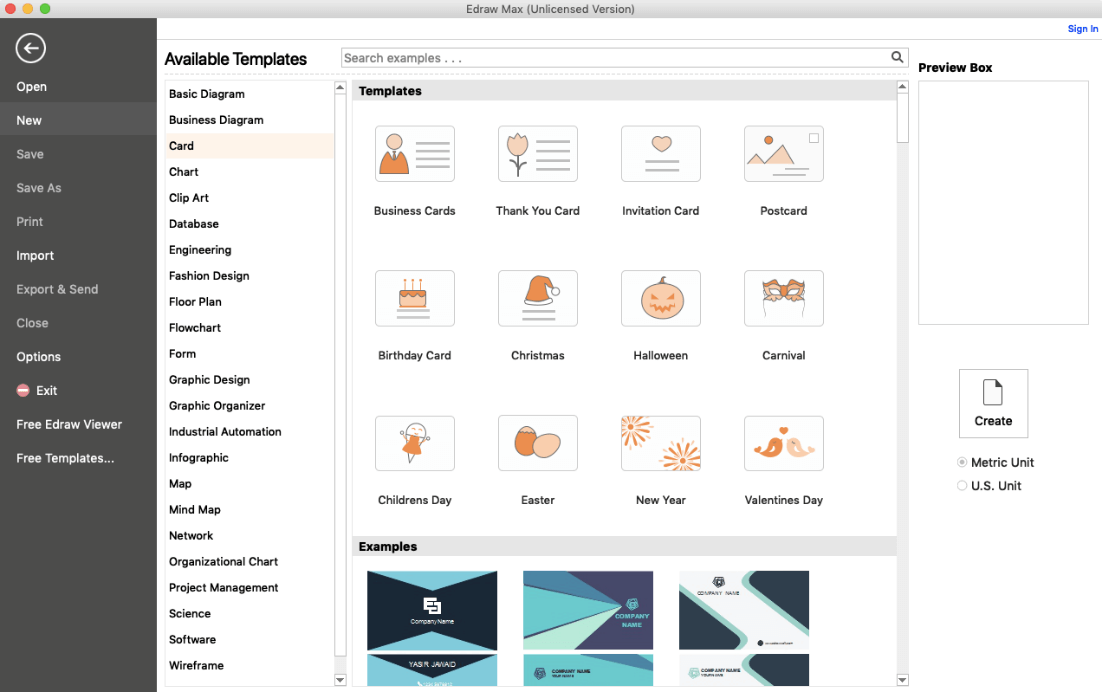 The same way, you can create Business Card, Thank You Card, Invitation Card, Post Card, Christmas, Halloween, Carnival, Children's Day and more. You just need to select the type of card which you want to create, and the software will present you with many creative layouts. You can edit and export your work to your computer, or you can even directly send it to your loved ones.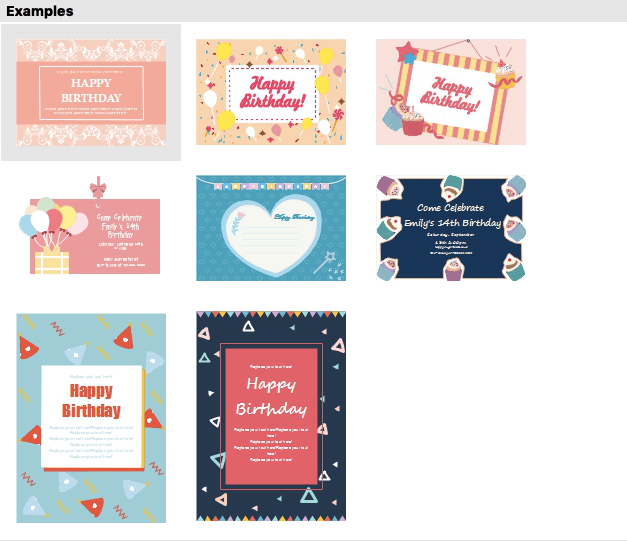 Once you select a Birthday Card's layout, you will be redirected to the editor window. From here, you can edit your card the way you want. You can make use of different tools available on the left sidebar. It uses a simple drag and drop function, you can select, drag and drop an item to the editor window. You can edit the selected item as per your needs.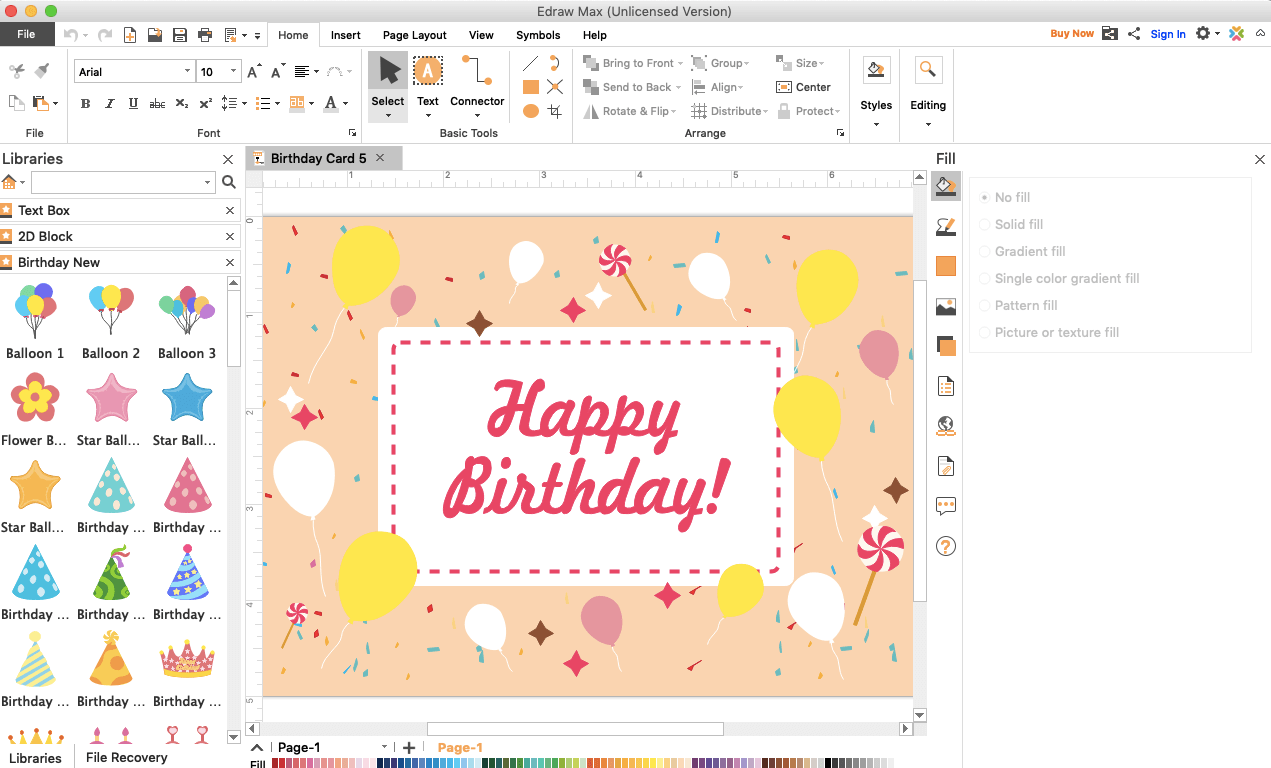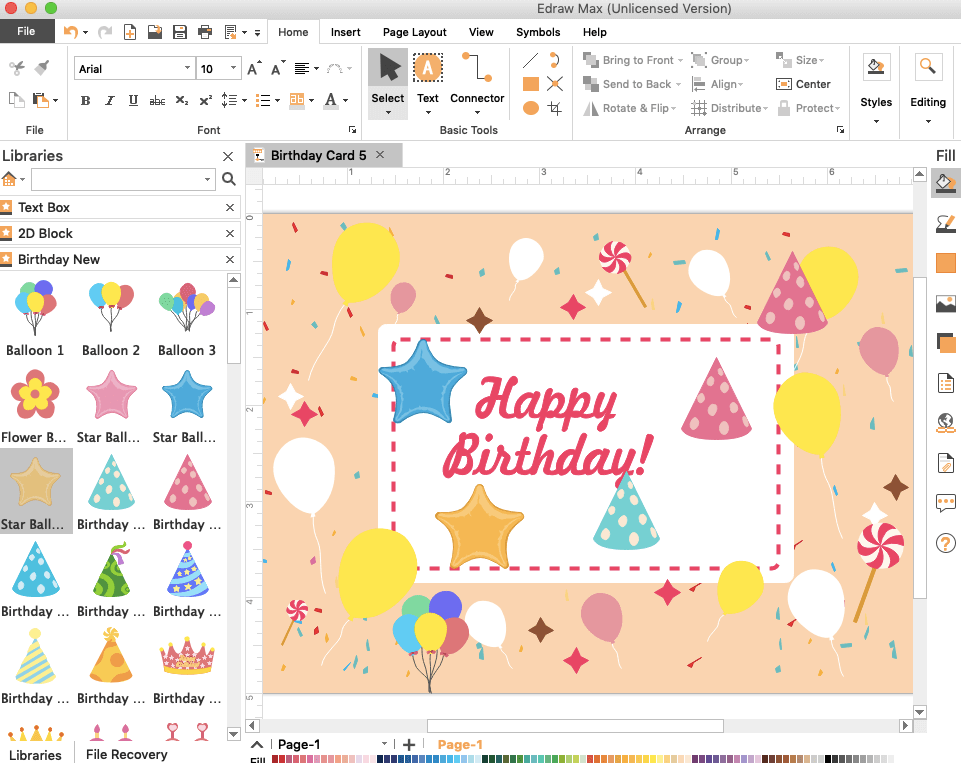 If you are done with the editing part and want to save your work, just click on to the Save As option from the left sidebar. You can also select the File option which will show you more options to save and export your work. Click the Save As button and the software will ask you where do you want to save it. You can select the desired folder or cloud storage platform to save your work.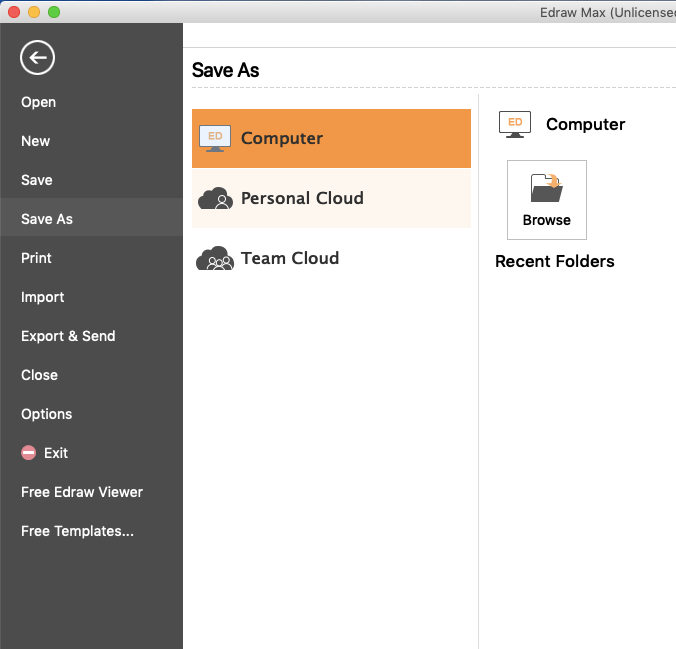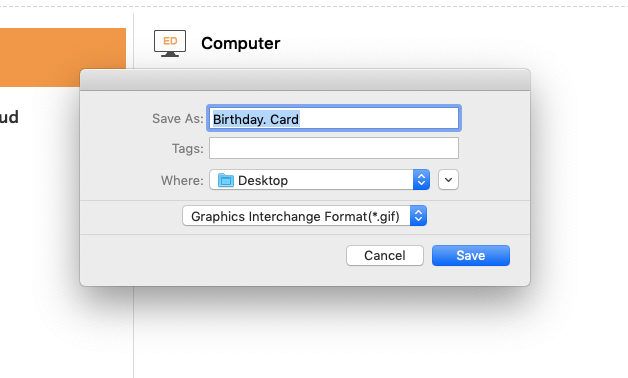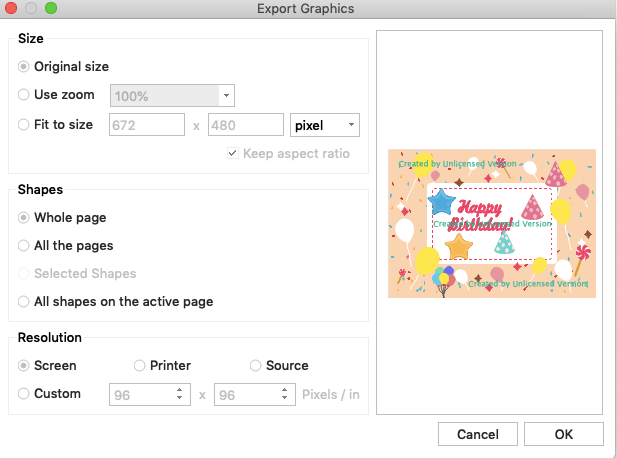 Final Words:
EDrawMax is undoubtedly the best and most advanced drawing software available. The software comes with a free trial version and a pro version. Free Trial version is for testing purpose allowing users to test out different features and tools. The Pro version gives you more options and lets you export your work without watermarks.