Microsoft released Windows 10 editions in the market in 2015 and the failure of Win 8 caused the rush release. Unfortunately, the software company could not add futuristic features because they had to replace the failures. The good part does not end with release of Win 10 because the last four years, I have seen greater changes in latest OS build versions. New effects in navigation and blue effects added to the interface. Several options added to the computer such as Hotspot, Replacing control panel with settings, and more.
Customizing Login Screen
Microsoft understands consumers' requirements and maintaining simplicity such as interface + traditional options. Microsoft direct competition Apple excelled in personalization and the competition seems to keep popular software company on-track. A company that dominates software industry cannot lose to Apple because they got innovative product.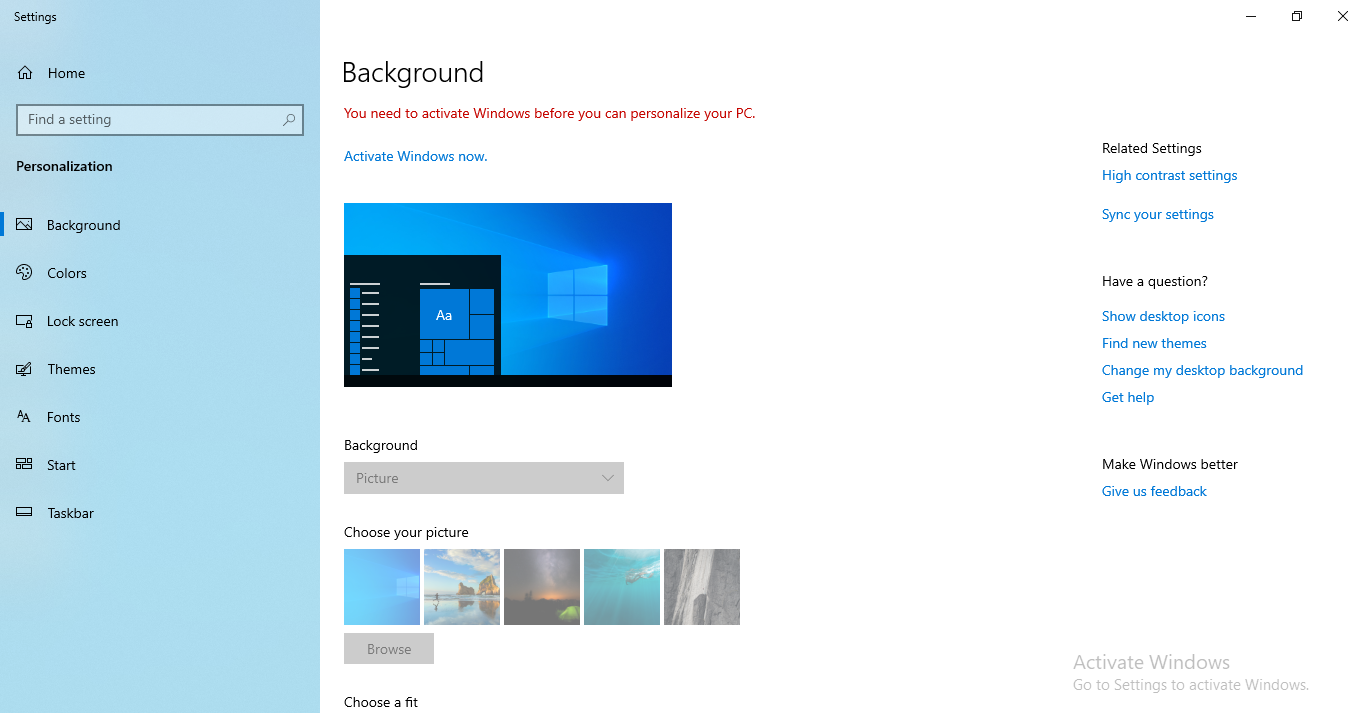 Microsoft latest edition does limit Personalization, when the consumer did not activate the copy of operating system. Make sure that your copy of Windows activated or else, the official technique will not work for you.
Majority of the readers/visitors are not running an activated copy, and probably looking for a third-party solution. Windows 10 provides 99% features available without buying or inputting product key and we cannot provide alternative solution because 1% limitation can trigger consumers to purchase license key. We cannot kill that 1% reason whatsoever for Microsoft existence.
How to change Windows 10 Login screen Background?
The latest build 1903 offering excellent visual enhancements such as Blur effect, Enhanced colours, and more. I am going to follow the traditional technique to display instructions to change login screen background.
Step 1: Click on the "START button" to view more options and then click on "GEAR icon" for settings.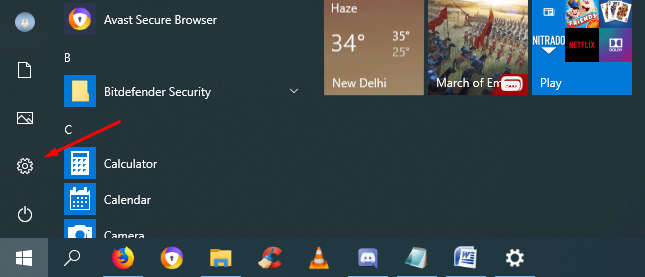 Step 2: Among the settings, click on "Personalization" to view more options.

Step 3: The next window will display many options but select Lock Screen to view main options.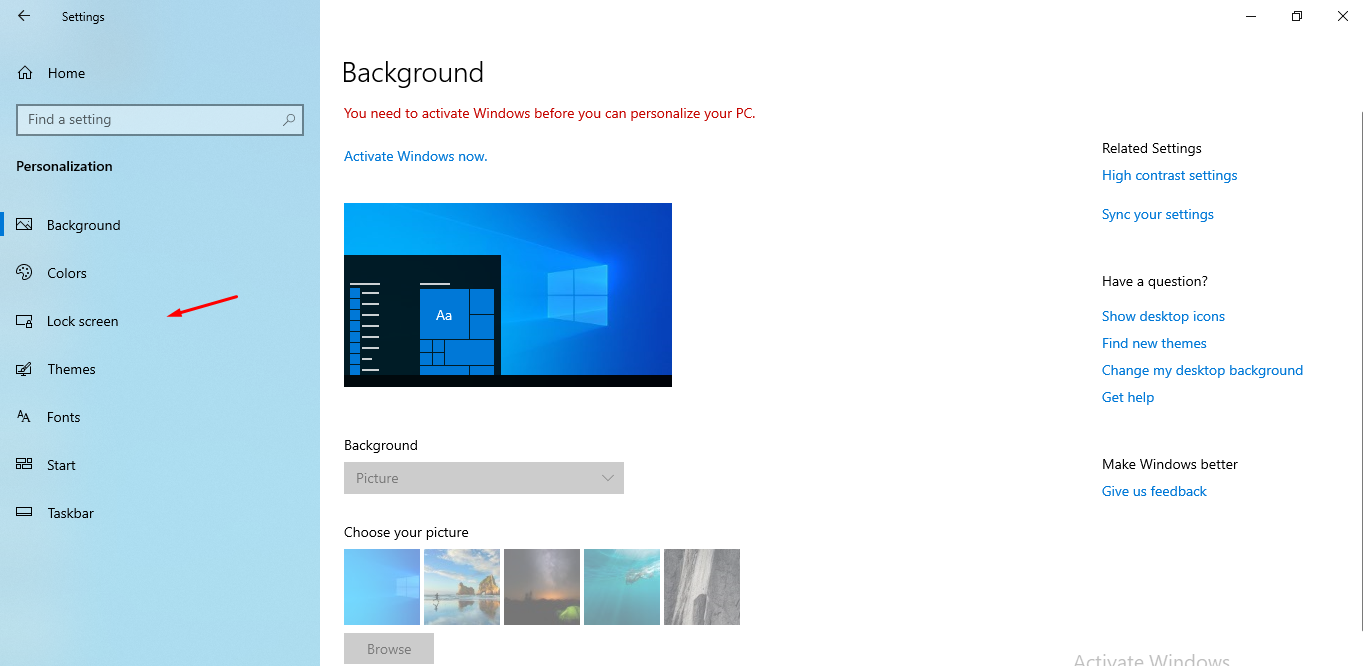 Step 4: In the main window, click on "BROWSE" to open locater. Now, find the image file that you want to set as login screen wallpaper, and then click on "OK."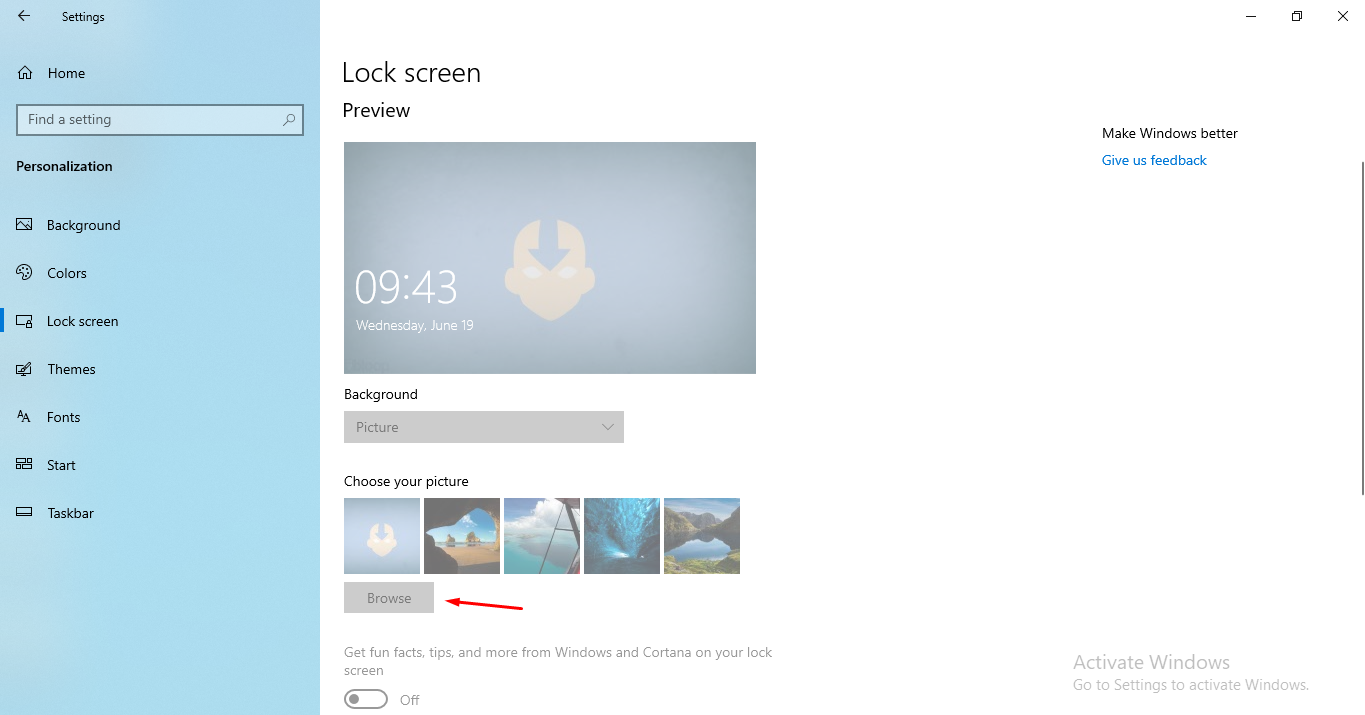 Step 5: I have successfully changed the background of Login Screen.

Step 6: In case, if you want to make Login Screen interesting, then you have several options such as Fun facts, Detailed status, Quick status, and more options.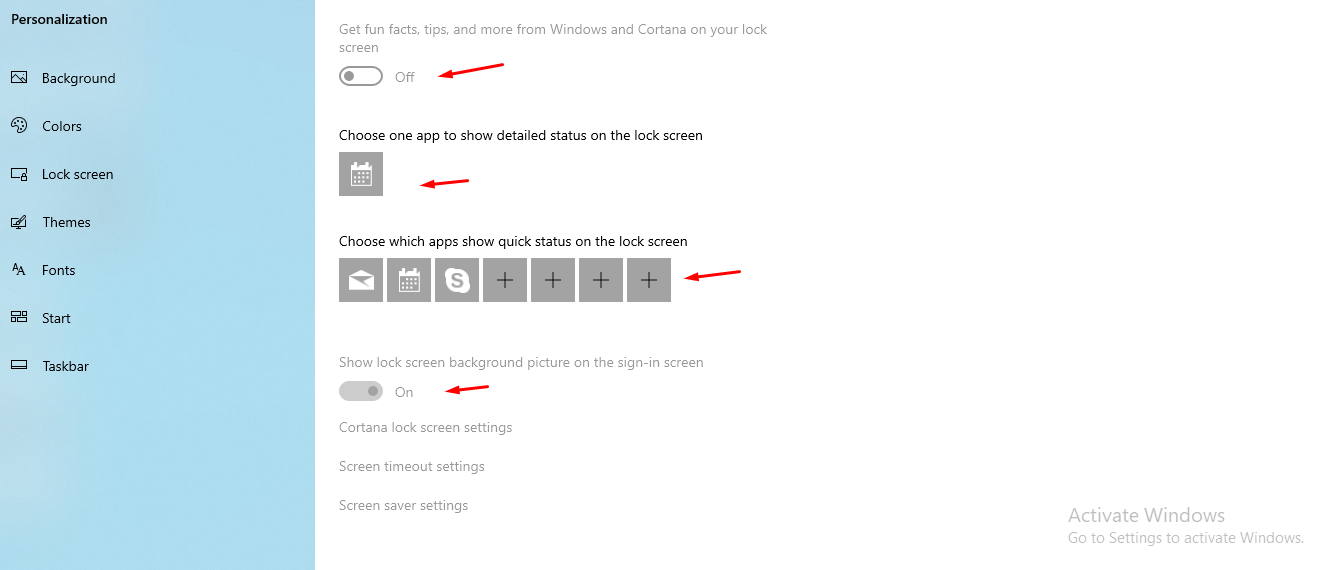 By exploring Cortana, Screen timeout, and Screen save settings, you can make login screen interesting than ever. However, I recommend the low-end machine consumers to maintain clean interface because it can speed up boot time.
Bottom Line
I come across a lot of third-party program claiming to change background on non-activated Windows copy. I do not recommend installing or utilizing these programs because Microsoft added a strong layer of protection to save that 1% chance for consumers to consider buying a license. Do not try to use or create such programs because next generation might not come with 99% operational copy without activation.