vShare is a name that many iOS users associate with Cydia. Not surprising really, considering it was one of the first Cydia apps to offer us free access to 3rd party apps for free and modified games and apps. Now, with Cydia fading from memory, the developers of the popular app have chosen to allow us access to vShare without needing that jailbreak anymore.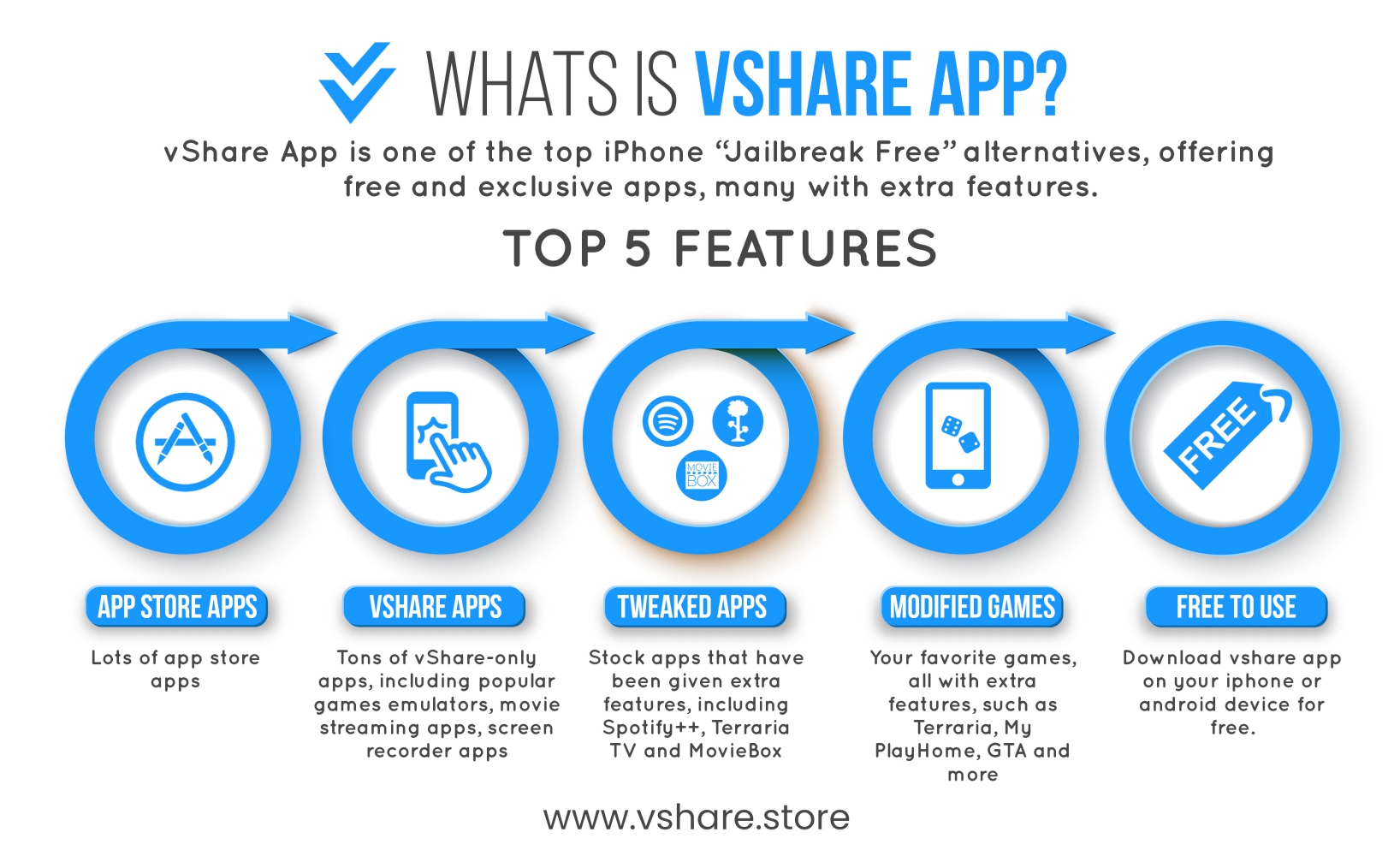 An unofficial app installer, vShare is one of the best ways to install modified games, tweaked apps, Cydia tweaks that work without a jailbreak, and much more.  It offers users some incredible features, including:
Easy to install and use
User-friendly
Supports iOS 8 to iOS 13
Supports iOS and Android platforms
Thousands of apps and games, wallpapers, themes, ringtones and more
Hundreds of tweaks, modified games, and tweaked apps
Regular updates bring new content
Safe and secure
Loads of other features.
And, because of the sheer number of apps and games in the installer, the developers have made things nice and easy for you by categorizing everything. Open the app, and you will find these four categories:
App Store Apps – official apps from Apple and PlayStore
Exclusive Apps – unofficial apps not found in the iOS app store, including emulators, streaming apps, screen recorders and more
Tweaked Apps – stock iOS apps with cool new features – includes Instagram++, WhatsApp++, Snapchat++ and more
Modified Games – stock iOS games, unlocked with all in-app purchases and features unlocked to use – includes Pokémon Go, GTA, Last Day on Earth, Minecraft PE and more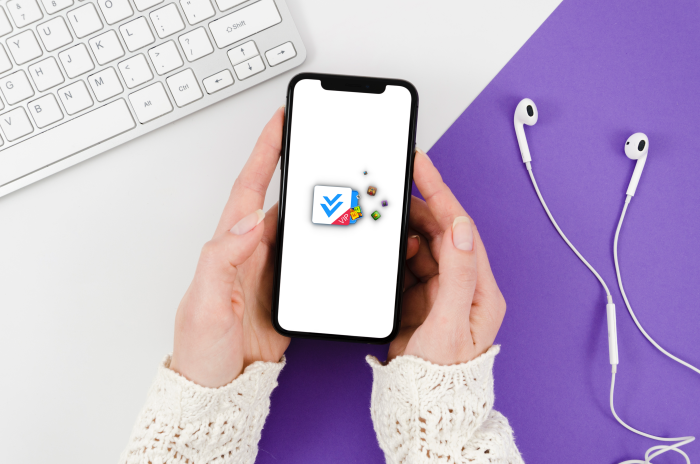 There are four ways to download vShare, depending on the platform you are using:
Method 1: Configuration Profile – iOS
Download vShare App configuration profile onto your device using Safari browser
Tap Install on the page that loads
Settings opens, tap Install and type in your Apple passcode
Safari will open, tap Install > Install
In Settings, tap on install > Next > Done and wait for the vShare icon to load on your home screen
Method 2: Android
 Android users can now install vShare using the APK file provided by the developers:
Open the Android settings on your device and go to Security
Enable the Unknown Sources option
Now download the vShare APK file onto your device
Open Downloads, double-tap the file and wait for it to finish installing
 vShare Helper was developed to make installing vShare onto your device easier, using your PC or Mac.
Download vShare Helper onto your PC or Mac
Unzip and run the file
In the Wizard that opens, choose where you want the app installed to
Click on IPA File Auto Associate and then on Install
When the installation has finished, click Go
Connect your device to your PC and on the screen that opens, tap the vShare icon
vShare will now be installed on your device
Method 4: Desktop Use
 You can also use vShare on your desktop, taking full advantage of all the extra RAM, space, and graphics your computer offers. The easiest way to do this is to use an Android emulator, such as Bluestacks:
Download Bluestacks Android emulator onto your computer
Download the vShare APK file onto your computer
Open Bluestacks, search for vShare.apk and click it
vShare will be installed and available via the Bluestacks home page.
 Regardless of which platform you choose to install vShare on, using it is very easy to do:
Tap the icon on your home page to open vShare
Pick one of the categories (see above) and tap on it
Now you can browse the apps or games on offer in your category or use the search bar if you want to find something specific
Tap on your app or game, and the app page opens
Tap Install and wait; when it is done, your app or game is ready for you to use.
Untrusted Developer Error:
When you tap vShare or any app you download from it for the first time, the Untrusted Developer error will appear, and you need to resolve this before you can use the app.
Note the iOS developer name from the error message – it will be different for every app
Open Settings > General > Profiles
Locate the developer name and tap it
Tap on Trust and close settings
Now you can use the app.
vShare is and always has been the most popular way of downloading unofficial content. You won't find another installer that offers this level of functionality, and it could change the way you download your apps in the future.